Last Updated on January 7, 2023 by Leepu Da Maxim
There are some significant differences between the maintenance costs of Audi and Lexus. Usually, Audi is more cost-effective when it comes to maintenance costs. If you have an Audi car, then the maintenance costs will be $1,799 for 100k miles. On the other hand, the maintenance cost for Lexus is $2,031 for 100k miles.
Key Takeaways
Lexus parts and labor tend to be more expensive than those for Audi and this is a major reason Lexus's maintenance cost is high
Some Audi models come with a complimentary maintenance program that covers different services for a certain number of years or miles
If you use your vehicle moderately and carefully you will be able to extend its lifespan
Comparison To Audi vs Lexus Maintenance Cost
| | | | |
| --- | --- | --- | --- |
| Serial | Items | Audi Maintenance Costs | Lexus Maintenance Costs |
| 1 | Oil Change | $50-$90 | $130 – $200 |
| 2 | Brake Pad Replacement | $70-$400 | $130 – $300 |
| 3 | Battery replacement | $200 – $300 |  $45 to $250 |
| 4 | Air filter | $90 – $130 | $79 – $87 |
| 5 | Tires | $150 – $350 | $800 – $1,000 |
| 6 | Electrical issues | $130 – $1,000 | – |
| 7 | Oil leak | $135 – 260 | – |
| 8 | Water pump replacement | $900 | $518 – $600 |
| 9 | Tire rod replacement | $613 – $839 | |
| 10 | Airbag crash sensor replacement | $540 – $558 | $718 – $742 |
| 11 | Wheel speed sensor replacement | $561 – $984 | $404 – $460 |
| 12 | Spark plug replacement | – | $200 – $500 |
| 13 | Engine cover front gasket replacement | – | $1,576 – $1,967 |
| 14 | Radiator replacement | – | $588 – $774 |
| 15 | Windshield repair arm replacement | – | $256 – $266 |
Is Lexus Expensive To Maintain?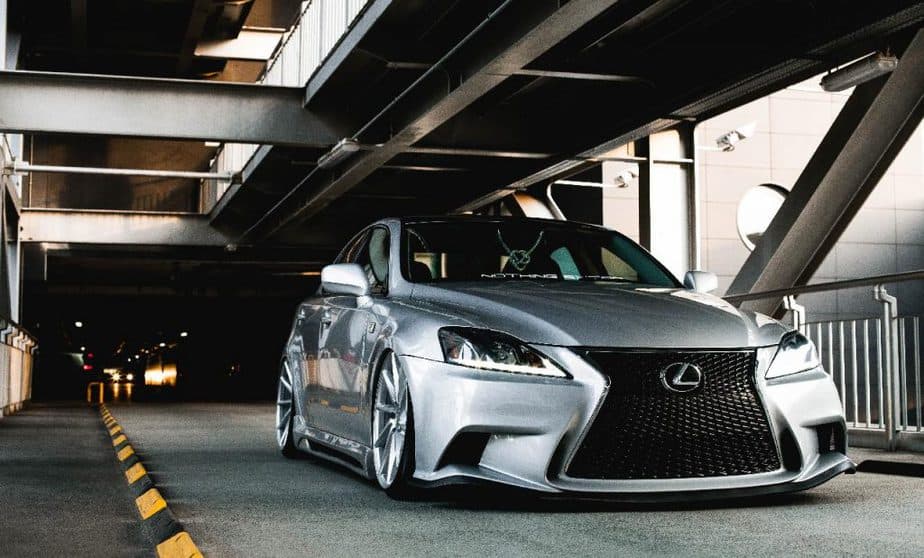 Generally, there are a lot of people who think about all the advantages Lexus cars can offer. In particular, these types of vehicles are usually much cheaper to maintain than other brands such as Toyota. In the first years of use, owners of these vehicles need only less than $600 per year.
Of course, the total costs could increase when the vehicle reaches too many years of use. However, it is still one of the cheapest budgets for repair and maintenance. In this case, it's a matter of performing maintenance regularly and when it's needed. This makes it much easier to take care of the entire life of a Lexus vehicle. 
Additionally, it is also important to consider the intensity and frequency of use of these vehicles. So, if a Lexus car is used very frequently, its life could be shortened.
The same is true when a Lexus car is used too intensively. The moment a vehicle is used to its limits, components can wear out more easily and quickly. So, the best thing to do is to use these cars moderately and carefully.
On the other hand, it is necessary to take into account that maintenance and repair costs could increase according to the damage that the vehicle may suffer. Beyond that, Lexus cars are one of the most chosen today.
Although each vehicle requires a considerable budget, the advantages are more than evident. Here, people have the possibility of saving money on maintenance and repair costs. So, if a person has enough money he or she can optimize their driving experience. 
Is Buying A Used Lexus A Good Idea?
Today a lot of people think that buying a Lexus car is a great decision. Of course, it is necessary to consider that all used cars have a certain amount of wear and tear.
So, Lexus cars are no exception and also have some worn-out components. However, it is necessary to consider the excellent characteristics that these vehicles usually offer.
In principle, a Lexus vehicle provides truly reliable and safe functionality. Even, though the lifespan of these vehicles is extensive and manages to exceed other brands of luxury vehicles.
On the other hand, it is necessary to consider the use that has been applied by the previous owner of a particular Lexus vehicle used. Here, the idea is to have the repair history that has been applied to this vehicle.
This way, it will be much easier to know if a certain car has many repairs and failures in its history. This can be useful to rule out those cars that have too many accidents and defects. Otherwise, you will be forced to make more repairs for faults or damage that are hidden at the time of purchase.
In other words, we can mention that Lexus vehicles require a low amount of money per year for repair and maintenance. Vehicles that are used carefully and moderately are an excellent purchase option.
Without a doubt, you will be able to purchase a vehicle that provides the confidence you are looking for. Of course, it's always a better idea to purchase a new vehicle, even if it's a Lexus. In this regard, you will only need less than $600 for repair and maintenance per year.
If you use your vehicle moderately and carefully you will be able to extend the life of this vehicle. You should also consider that the life of these vehicles is very long in itself. 
How Many Miles Should A Lexus Last?
Some Lexus vehicles have the potential to deliver 200,000 miles. In particular, this means that these vehicles will be able to provide optimal and flawless functionality up to this number of miles. From this point on, then the number of failures and damages could increase to some level. 
However, some people claim that a Lexus vehicle can provide functionality beyond 300,000 miles. Of course, this requires careful and moderate use of a car. In the same way, the repairs and maintenance that the vehicle needs must also be applied.
In this way, it will be much easier to achieve a long life in this car. Even in the first few years of use, people who use a Lexus car require very little money for repair and maintenance. So, it's a set of things that help take care of all the functionality of a Lexus vehicle. 
Is Audi A Good Car To Buy?
In general, a large number of people believe that Audi vehicles provide reliable and safe use. Even these types of vehicles do not require much maintenance due to the excellent construction of Audi. However, some Audi models are not highly recommended to purchase. 
In some cases, users may find constant faults and damage. Besides, it is advisable to acquire an Audi vehicle that is new instead of a used one. In this way, the person can ensure that he or she has a vehicle without any kind of failure or technical damage.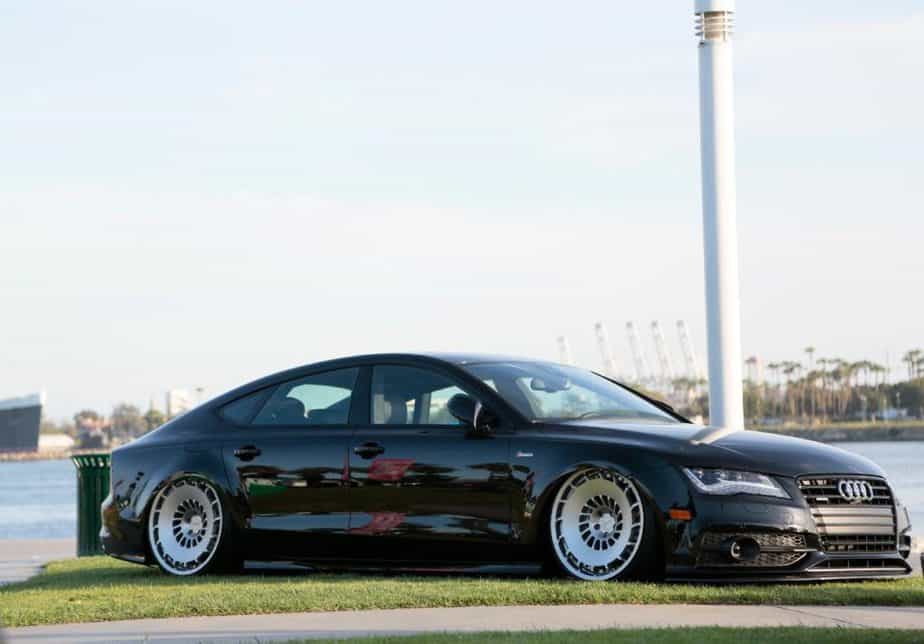 Of course, a greater amount of money is required although some additional advantages are obtained. So, a new Audi vehicle can provide superior technology in many ways.
Thus, both efficiency and driving safety are at an optimal level. Therefore, the person can enjoy excellent experiences in driving these vehicles.
Why Are Expensive Cars So Unreliable?
In principle, it is necessary to take into account that some cars include in their designs a greater amount of components and moving parts. Of course, this type of feature helps these vehicles need a greater amount of money for repair.
In turn, as the components of a vehicle are greater in quantity, then the likelihood of failure and damage increases. It is also necessary to keep in mind that the more expensive vehicles are usually the more powerful ones. In this case, expensive luxury vehicles may provide greater acceleration capability and maximum speed.
So, people often use these vehicles at a high level of intensity. As a car is used at its limits, then the various components wear out more quickly. Even an expensive vehicle may not be properly maintained and repaired.
Many people often avoid performing proper maintenance to reduce costs. This is simply a bad decision, because, without proper maintenance, failures and damage often increase significantly.
On the other hand, not all expensive vehicles are unreliable. In particular, Lexus cars have a reputation for providing reliable functionality at all times. In turn, these vehicles require very little money for maintenance and repairs in the first few years of use.
Here, people typically spend no more than $600 to perform proper maintenance. Also, the life of a Lexus car is often much longer than other vehicles available on the market today. Some models, in particular, can provide up to 300,000 miles before they begin to fail.
Undoubtedly, a much longer life can greatly reduce the likelihood of vehicle failure and damage. Therefore, it is necessary to consider the brand of a vehicle to have a good level of reliability.
Do Audis Have A Lot Of Problems?
In particular, Audi vehicles do not tend to have a greater number of problems than other car brands. However, there are some models in particular, which could suffer a greater number of failures and mechanical damage. Here, it is important to consider the advantages you could obtain with a new Audi vehicle.
In this case, you will need less money for maintenance and repairs. In contrast, a used vehicle already has a certain level of wear and tear that needs to be repaired in a short time. In turn, new Audi cars can offer more technology that is useful for efficiency and safety.
Do Audi Cars, Last Long?
Generally, an Audi vehicle can provide between 150,000 miles and 200,000 miles. This requires proper maintenance and repairs regularly.
In turn, some factors could decrease or extend the life of the vehicle. Here, we can include the intensity and frequency of use of these vehicles. Therefore it is really necessary to replace each worn part at the exact moment.
References:
https://www.motor1.com/reviews/407201/lexus-maintenance-cost/