Last Updated on January 22, 2023 by Leepu Da Maxim
Automotive mechanical engineers are a fundamental part of vehicle development. The main tasks of these professionals are the solution of design and manufacturing problems of some vehicles, the performance of laboratory tests to optimize procedural safety, and the design of new automobiles for further development. 
Key Takeaways
The main job responsibility of an automotive mechanical engineer is to design, develop and test various automotive mechanical components
An automotive mechanical engineer is responsible for optimizing various automotive mechanical components for fuel efficiency, emissions, and performance
An automotive mechanical engineer also plays a very important role in troubleshooting and resolving various mechanical issues
Automotive mechanical engineers also work with other engineers and designers, to bring new vehicles model to market
Who Are The Automotive Mechanical Engineers?
Automotive Mechanical Engineers are professionals who work on designing and testing vehicles. They also design the machines that are used to produce these vehicles. Many automotive mechanical engineers have a background in mechanical engineering and a degree from an accredited university in this field. There is no specific educational requirement for these jobs, but most employers prefer people who have completed some coursework in the field.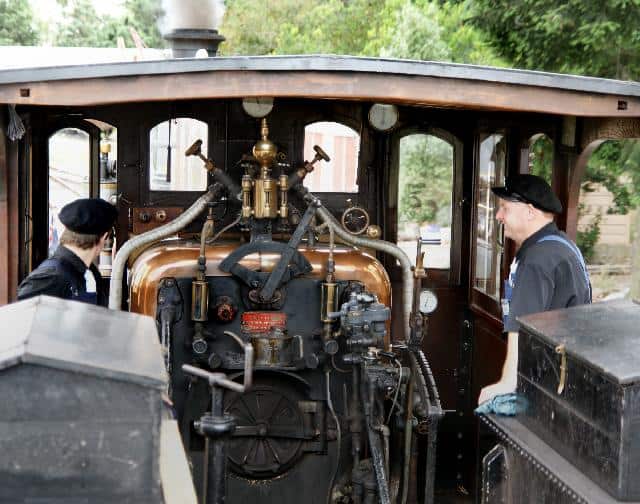 Main Task Of Automotive Mechanical Engineers
| | |
| --- | --- |
| Stages | Task |
| Design And Development | Evaluating a project negotiation of budgets and deadlines with a manager or client's construction of prototype parts, different laboratory test, data interpretation, improvement possibilities, materials to be used, and sourcing of components  |
| Problem Resolution | Resolve queries and provide technical advice to customers implement improvements from customer feedback using specialized software to investigate and troubleshoot mechanical failures or various problems |
| Teamwork  | Drafting documentation and reports establish good relationships with suppliers conducting research relevant to the development of a car supervising the tasks and efficiency of subordinate personnel |
Responsibilities of an Automotive Mechanical Engineers
The Automotive Mechanical Engineers are responsible for designing, developing, and testing vehicle systems such as engines and transmissions. This includes conceptual design, detailed design, development, prototype testing, production launch, and post-launch support. This also includes assisting in the development of powertrains for hybrid vehicles.
Responsibilities:
Design engine and transmission systems. Develop and test new and improved methods, materials, designs, and production processes for the manufacturing of automotive components.
Develop prototypes to test the designs and concepts and communicate effectively with managers and co-workers to reach decisions.
Developing detailed design packages including 3D CAD models, component layouts, and manufacturing drawings
Assist in the development of powertrains for hybrid vehicles. Providing engineering support for some of the company's other departments such as engineering quality and manufacturing operations
Perform engineering calculations using hand calculations or computers.
Work with other engineers to develop a new vehicle or new vehicle systems.
Analyze mechanical engineering data using statistical techniques to provide information on product performance.
Coordinate engineering efforts with manufacturing and suppliers. Working with suppliers to ensure that they are meeting the company's quality standards.
Participate in research and development projects. Provide input on design changes as needed.
Ensuring that all designs comply with safety regulations.
Overview of Sectors Where Auto Mechanic Engineers Work
Automotive mechanical engineers perform a varied set of tasks that are not only related to the specific development of a car. Each of these professionals is trained to take on a wide variety of responsibilities. All of them can be reduced to three main groups of activities. 
These activities are the pre-manufacturing design and development of a specific car, the troubleshooting of market vehicle problems, and the communication between team members to achieve a certain goal. 
1. Design And Development
In this case, we must mention each of the tasks that relate in some way to the pre-design and development of any automobile. Automotive mechanical engineers are trained to be able to develop an efficient process. In this case, each of the resources and times that a car company has is taken into account. The main tasks here are:
1. Evaluation of project requirements
2. Negotiation of project budgets as well as deadlines and other specifications with managers and customers
3. Developing and implementing certain test procedures
4. Construction of prototypes and small parts for further development
5. Planning and performing tests to check the performance of an engine in different situations
6. Analysis and interpretation of the results obtained in the laboratory tests
7. Selection of the parts for the development of a vehicle and supply of these components
Of course, each of these tasks requires a certain level of organization to be carried out. At the same time, any car company has a limited amount of time and a certain amount of money in the budget. So, it is not just a matter of developing a vehicle regardless of the time or money it may require.
On the contrary, here the task of automotive mechanical engineers is much more complex than that. In this case, it is about developing a vehicle project in a certain limited time and with a fixed budget. In turn, the vehicles developed must have the ability to provide some satisfaction to potential customers. In other words, the car developed must be truly saleable.
Also, in those cases where a vehicle with major innovations is developed, a lot of laboratory tests are required. Specifically, these tests are designed to be able to check the correct functioning of the most innovative parts of the vehicle. All these aspects in the development of a car must be considered by the automotive mechanical engineer. 
2. Problem Resolution
The car development process continues even when some models of a car have already been sold on the market. In this case, it is the resolution of problems that may not have been detected during the first development of a vehicle. Of course, a great deal of laboratory testing is carried out.
In this way, an attempt is made to detect any problems that may arise before a car reaches the market. On many occasions, these problems go undetected so problem-solving at this stage is essential.
Otherwise, the reputation of the car company would fall. Even the competition encourages the constant resolution of these problems. Here, we can mention the following tasks:
1. Offer technical advice to customers, resolving queries
2. Implementing the corresponding improvements considering customer comments
3. Using specialized software for design and technical problem solving
4. Investigating and resolving technical failures that have arisen on different problems
Taking care of each of these aspects allows us to develop an efficient car after overcoming many obstacles and technical failures. However, when laboratory tests are complete and effective, the number of technical failures that may arise is significantly lower.
It is very rare for cases in which a technical failure is very important in vehicles that are already destined for the market. In any case, automotive mechanical engineers are always aware of the results that customers obtain when using developed vehicles. They must consider these aspects since these same engineers are in charge of developing a vehicle.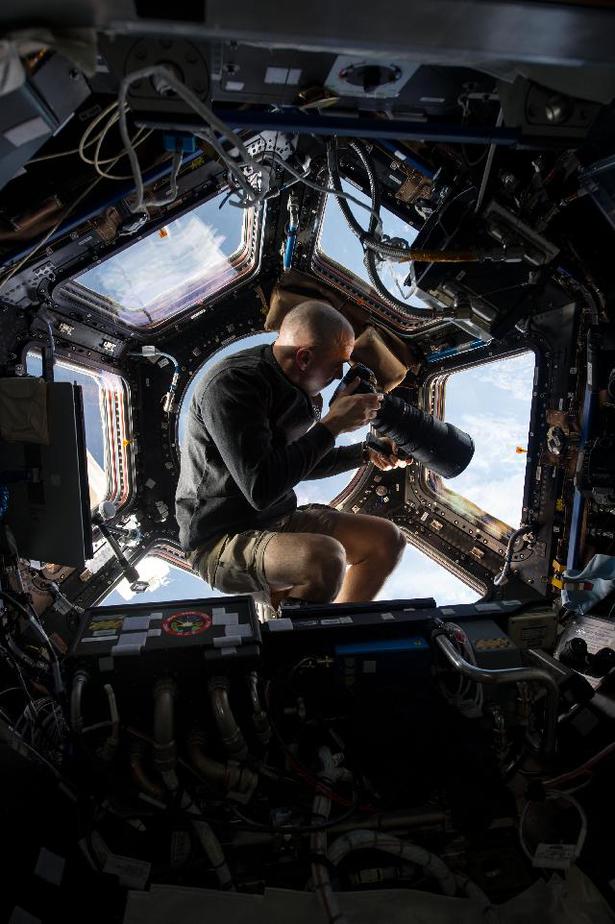 3. Teamwork
Finally, another of the most important steps that any automotive mechanical engineer must consider is undoubtedly teamwork. This is obvious because engineers never work in isolation in an important project such as the development of a car. So, there are a set of tasks that are performed as a team together with other engineers or technicians:
1. Write reports and important documentation related to the development of a car
2. Generate solid and productive relationships with the different suppliers
3. Conducting research relevant to the development of a vehicle
4. Supervise the efficiency and tasks performed by subordinate personnel
The level of success achieved in each of these three stages is what determines the success of a given vehicle. Of course, other stages are important for the success of a car, such as marketing and advertising. However, the fundamental part lies in the specific tasks that an automotive mechanical engineer must perform.
That is why car companies are constantly looking to offer excellent working conditions to find the best automotive mechanical engineers. In this way, a car company can be more or less successful compared to the competition.
Even engineers who have specialized training that is superior to the majority tend to have more responsibilities. However, these responsibilities are usually compensated with excellent salaries.
What are the Requirements to be an Automotive Mechanical Engineer?
Automotive engineers are responsible for designing new vehicles and improving the quality and efficiency of existing ones. They work with other engineers to ensure that the vehicle meets all safety standards, as well as regulatory requirements.
Requirements:
3+ years of experience in automotive engineering and design, or 3+ years of professional experience in a closely related field (e.g., mechanical engineering).
Bachelor's degree in Mechanical Engineering or related technical field.
References:
https://www.indeed.com/career-advice/finding-a-job/mechanical-engineering-in-automotive-industry#:~:text=Primary%20duties%3A%20Mechanical%20engineers%20are,for%20existing%20or%20new%20vehicles.
https://www.ziprecruiter.com/e/What-Do-Automotive-Mechanical-Engineers-Do