Last Updated on February 13, 2023 by Leepu Da Maxim
The Toyota Prerunner is a version of the Tacoma that comes in a different engine style and wheels. Both pickup trucks share some features making it hard for most people to differentiate them. The Prerunner has better shock absorption capacity, skid plates, and aggressive gear than the Tacoma.
Key Takeaways
The Toyota Prerunner is specially designed for off-road use while the Toyota Tacoma is designed for versatile use including off-road driving
The Toyota Prerunner has a higher ground clearance compared to the Toyota Tacoma
The Toyota Prerunner has a rear-wheel drivetrain while the Toyota Tacoma is available with either rear-wheel drive or four-wheel drive
The suspension of the Toyota Prerunner is more advanced compared to the suspension of Toyota Tacoma
An Overview of the Toyota Tacoma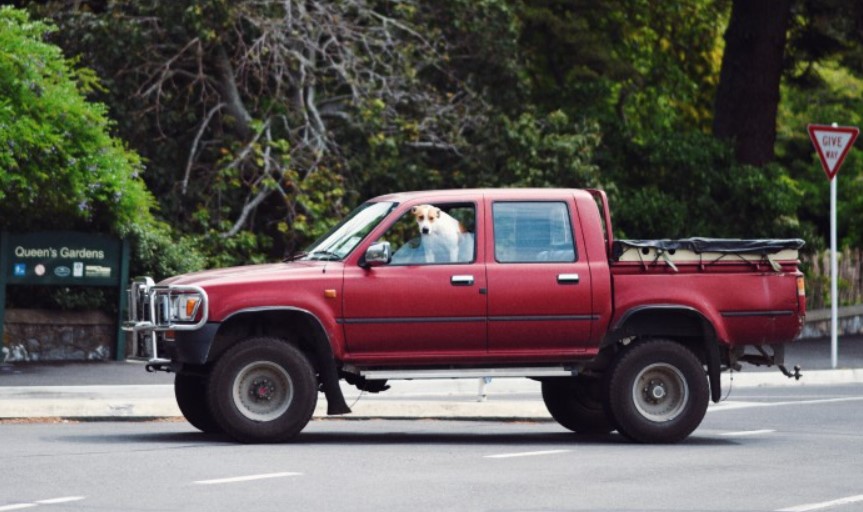 The Toyota Tacoma is a pickup truck from Toyota that was introduced in their lineup in 1995. This model is built and assembled in the United States using Japanese technology, making it a top-rated off-road vehicle. The models come in different variations and packages, including SR, SR5, TRD Sport, TRD off-road, TRD pro, and limited.
The Tacoma is popular among buyers because it has excellent fuel economy, looks good, and performs well as an on and off-road vehicle. The Tacoma is available in different transmissions, engines, and drive trains. Below is a summary of the specifications and features that are included in the Toyota Tacoma base model:
| | |
| --- | --- |
| Model year  | 2022 |
| Drivetrain  | Four-wheel drive |
| Engine type and fuel | V6 engine, regular unleaded petrol |
| Displacement  | 3.5L |
| Fuel system | Direct injection  |
| Max horsepower @ RPM | 278 @ 6000 |
| Max torque @ RPM | 265 @ 4600  |
| Transmission type  | 6-speed automatic w/OD |
| Range, city/highway (miles) | 379.80/464.20 |
| EPA fuel economy, city/highway/combined  | 18/22/20 |
| Fuel tank capacity  | 21.1 |
| Exterior Features  | 5-foot short bed, lockable, easy lower and removable tailgate, fiber-reinforced inner trick bed, projector-beam headlights, variable intermittent windshield wiper |
| Interior Features  | 3 USB ports, front dual-zone automatic climate control, fabric-trimmed seats, remote keyless entry system, four-way adjustable driver's seat with lumbar support, tire pressure monitoring system |
An Overview of the Toyota Prerunner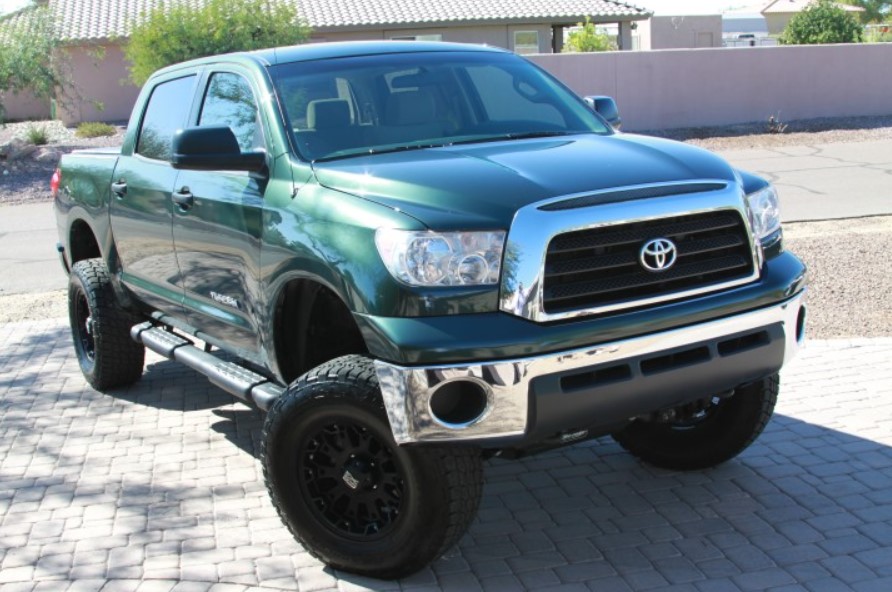 A Prerunner is a vehicle used to check the track of the race before the actual race to give a clear idea about the track's state. The Toyota Prerunner was first introduced in 1998 and continued up until 2015.
The model gained tremendous popularity among car enthusiasts because of its off-roading capability. The vehicle took pride in its 4X4 wheel drive system which made it powerful enough to drive off-road and on extreme terrains while guaranteeing maximum driver safety. Below is a summary of the features and specifications of the Toyota Prerunner.
| | |
| --- | --- |
| Engine  | 2.7L inline-4 gas |
| Drivetrain  | Rear-wheel drive |
| Transmission  | 4-speed automatic |
| Fuel economy city/ highway/ combined  | 19 mpg/24 mpg/ 21 mpg |
| Horsepower  | 159 hp@ 5200 rpm |
| Torque  | 180 lb-ft@3800 rpm |
| Fuel tank capacity  | 21.1 gallons |
| Safety features  | ABS, tire pressure monitor, traction control, brake assist, stability control |
| Warranty  | 3years/3,000 miles basic warranty, five years/ unlimited miles corrosion warranty, 2 years/25,000 miles maintenance warranty, five years/60,000 miles drivetrain warranty, two years/ unlimited miles roadside assistance |
| Interior Features  | Leather steering wheel, cloth seats, bucket seats, all-weather flooring navigation system, steering wheel audio controls, A/C, power mirrors, Bluetooth connection, and smart device integration  |
| Exterior Features  | Outstanding ground clearance, redesigned grille, bumper, hood, and headlights that give it a more angled and aggressive appearance |
Toyota Tacoma vs. Toyota Prerunner
After going through the features of each model, let's look at how the two compare in different segments.
If you compare the Toyota Prerunner and the Toyota Tacoma base model, you will see a lot of similarities in the engine. Both have a 2.7L Engine, but with the Prerunner, you can choose a 3.4L V6 engine. There aren't many differences between the two model's engine performance.
The Toyota Prerunner has a rear-wheel-drive system, while the Tacoma has a four-wheel-drive system. Since the Prerunner is meant for off-road tracks, it needs ample power to move over obstacles, and the rear wheels provide this power. The Tacoma features an all-wheel-drive system making it ideal for both on-road and off-road adventures.
The suspension system is crucial in guaranteeing vehicle safety and comfort. The Prerunner has a broader suspension which is a good shock absorber and keeps the vehicle stable.
The Tacoma has a double-wishbone suspension with coil springs in the front and leaf springs at the rear. This type of suspension gives a comfortable ride and an excellent load-bearing capability.
Another significant difference between the Tacoma and Prerunner is the bed length. If you use your vehicle to transport things, the bed size is essential. The Toyota Tacoma offers more bed-length options than the Prerunner.
You can either choose a 5-foot short bed or a 6.1-foot-long bed. If your day-to-day life involves ferrying bulky or long objects, the Toyota Tacoma is the best option.
Can I Add the Features of a Prerunner to a Regular Tacoma?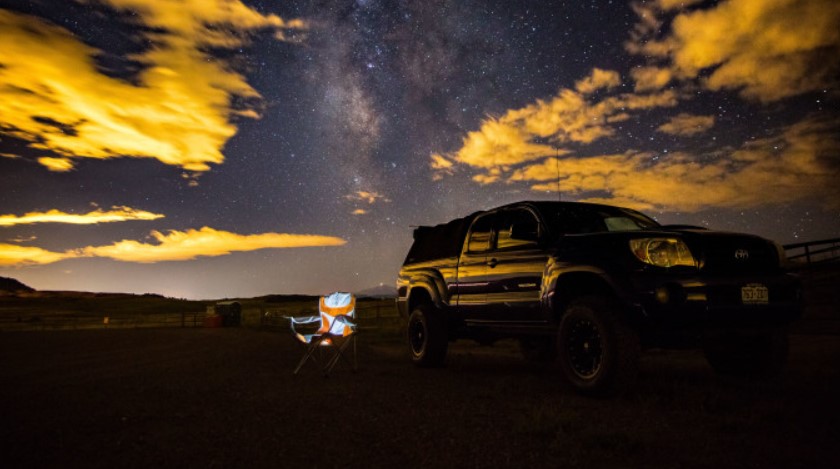 The Toyota Tacoma and Prerunner share many common features that are standard in both models; if you want the features of a Prerunner, you are better off getting one rather than trying to modify a Tacoma.
How Many Miles Can a Toyota Tacoma Last?
Toyota Tacomas are famous for their reliability and impressive durability. These models can last up to 300,000 miles with proper care and maintenance.
 Why Are Used Toyota Tacoma So Expensive?
Many factors contribute to the price of the used Tacoma. One of them is that these vehicles are popular with buyers, but few people want to sell theirs. This demand vs. supply dynamic increases the prices significantly.
Another reason is that they hold their value quite well; depreciation doesn't take away much of their original value. Even after decades of use, their reliability could also be contributing to the high price of the Toyota Tacoma.
Can You Make a Prerunner a 4WD?
Changing the Prerunner transmission to a 4WD is possible, but the process involves removing the entire transmission and swapping out shafts. The conversion will cost about $5,000, including labor and parts.
Wrapping up
The Toyota Tacoma and Prerunner are all pickup trucks from Toyota popular with car lovers. These models are similar yet so different in features and performance. The Prerunner is for you if you want an off-road pickup for beating the trails without struggle.
The Tacoma is better if you want a durable model that can withstand city driving and off-road adventures. The Prerunner was discontinued in 2015, but you can still find decent used models in the market. We hope you can now tell apart the Toyota Prerunner and Tacoma more clearly.
Reference 1: Toyota Tacoma – Wikipedia
Reference 2: What Is A Pre-Runner? A History Of Toyota's Two-Wheel Drive Off-Road Tacoma Tough Truck | DrivingLine