Last Updated on December 29, 2022 by Leepu Da Maxim
Lexus is known for producing high-quality vehicles that are designed to last for many years. Although, the exact lifespan of a Lexus car depends on how you drive the car and how you have maintained the car. Usually, with proper maintenance, a Lexus car can last for more than 200,000 miles.
Key Takeaways
You should always maintain the schedule in your owner's manual of the Lexus car
You should always use high-quality oil and filters to increase the lifespan of the engine of your Lexus car
You should check and replace your tires regularly to get a smooth ride and good fuel economy
If you have any questions about how to maintain your Lexus then you must contact a Lexus dealer for more information
Used Lexus Cars – Pros & Cons
| | | |
| --- | --- | --- |
| Used Cars | Pros | Cons |
| Lexus ES | Luxury driving excellent crash test results luxurious and high-end cabin and features | Requires a high budget regular handling capacity |
| Lexus GS | V6 engine with a powerful performance good driving skills quality smooth running and quiet operation high-quality general construction | Not useful for very tall drivers some features offer complicated operation |
| Lexus IS 250 | Smooth operation with high-quality materials sports design and comfortable interior high-tech features | Slightly narrow rear seatsLittle space for the headThe engine is not sporty |
| Lexus RX | High-quality cabin comfortable driving reliable and secure functionality | Unsafe driving in some situations  |
Are Lexus Cars Expensive To Maintain?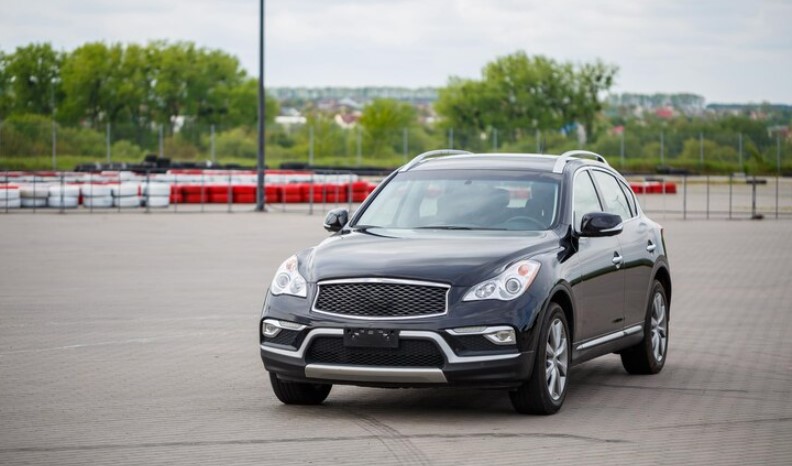 In principle, this brand of cars has been placed as one of the most recommended in general and this is also due to its low maintenance costs. Users only need about $550 to be able to apply the most appropriate repairs and maintenance. Of course, this is one of the great reasons why these vehicles are chosen year after year.
Combined with that, these costs can also increase as cars get older. Even the frequency and intensity of use of these cars must be taken into account.
So, those vehicles that are used every day then surely deteriorate faster. In turn, the same goes for vehicles that are used too intensively. Just as with any other car, components wear out faster with intense use.
A lot of people choose to extend the warranty just enough to save some money. This is one of the most common plans for managing and lowering maintenance costs.
By doing this, then some repair costs simply disappear because of the warranty. However, some users use these vehicles moderately and with little intensity. This further decreases the likelihood of vehicle damage.
Is A Lexus A Reliable Car?
In recent times, Lexus cars have been known to be some of the most reliable cars on the market today. In fact, in a well-known survey, this brand of car has obtained a total score of 81 out of 100.
In particular, this score is high and has managed to surpass some well-known brands such as Toyota and Mazda. Of course, the advantages and benefits that can be obtained in these cars cover other aspects.
Another known aspect is that a Lexus car can provide an extraordinary lifetime. Specifically, these vehicles could offer a life span of up to 300,000 miles.
So, that's more than enough mileage to outperform the vast majority of cars. Of course, this also decreases the likelihood of damage and technical failure over the entire life of the vehicle. In the same sense, this is also related to the necessary maintenance costs.
By using these vehicles people require very little money for maintenance or repairs over a year. However, this is a set of cars that require a considerable budget to be purchased.
Here, all the advantages and benefits that can be obtained will require the same budget as a luxury car. It is for this reason that these cars are not seen massively on the streets of any city. Of course, it is an excellent option for those who can buy it.
Is Buying A Used Lexus A Good Idea?
Today, it is necessary to consider that some people choose to buy a used car from Lexus. Of course, here it will not be necessary to have a large amount of money as if it were a new car.
So, many people can get the maintenance they're looking for, regardless of whether it's used. People may also be disappointed that a Lexus-used car may be in bad condition.
This is the same situation that usually happens with all other used cars. In general, users will be able to count on a vehicle that provides excellent functionality and confidence in use.
To do so, of course, the used car must be in good condition and not have undergone a great deal of repair. In other words, the previous owner should have applied moderate use rather than heavy use.
Beyond that, it's always best to buy a new Lexus car. While a greater amount of money is required here, the truth is that the functionality will be completely new. This way, the person can get a formidable life and reliable operation from the first moment.
At the same time, it will not be necessary to have too much money to be able to maintain and repair these cars. Even some people only need less than $600 a year to maintain these vehicles in the first few years. 
What Is The Most Reliable Lexus Model?
Overall, many Lexus cars can provide a reliable and safe operation over their lifetime. However, the model that is the most reliable of all is undoubtedly the Lexus GS.
All users who use this vehicle can be assured that the performance here is formidable at all times. It is also one of the units that require the lowest cost of maintenance and repair.
Therefore, those who have the right budget should purchase this model of car. Of course, here it is also necessary to consider the frequency of use and intensity in this same sense.
So, if a vehicle is used inappropriately and recklessly then the life span can be reduced considerably. In turn, more money will probably also be needed for maintenance and repair.
On the other hand, the costs required for vehicle repair can increase over the years. As this vehicle gets older, the various engine components also wear out.
Of course, this is not only true for the engine but every single part of the vehicle. Here, it is important to apply proper maintenance to care for and extend the overall life of the vehicle. So, it can be much cheaper to apply the correct maintenance, instead of paying for repairs due to misuse.  
Is Lexus Cheaper To Maintain Than BMW?
The most important thing to consider here is the cost of maintenance and repair that each vehicle needs. According to expert opinion, people could save 10,000 in 10 years with a Lexus vehicle instead of a BMW vehicle.
Lexus cars have been listed as some of the cheapest vehicles to maintain among all those in existence. Typically, no more than $600 a year is needed in the first 10 years for maintenance and repair.
Of course, it is also necessary to consider the frequency and intensity of vehicle use. Those cars that are used recklessly and very intensely will then need a larger budget for maintenance.
Here, it simply happens that the various components of the vehicle wear out much faster. This sometimes happens if a Lexus vehicle is used every day for a long time.
To reduce maintenance costs, the same maintenance must be performed regularly. This means not letting too much time go by and checking each of the vehicle's components at the right time.
This way, it will be much easier to detect any failure as soon as it appears. Otherwise, those failures that go undetected can easily damage other vehicle components. This is usually the case with most cars and only makes the situation worse. 
Why Is Lexus So Expensive?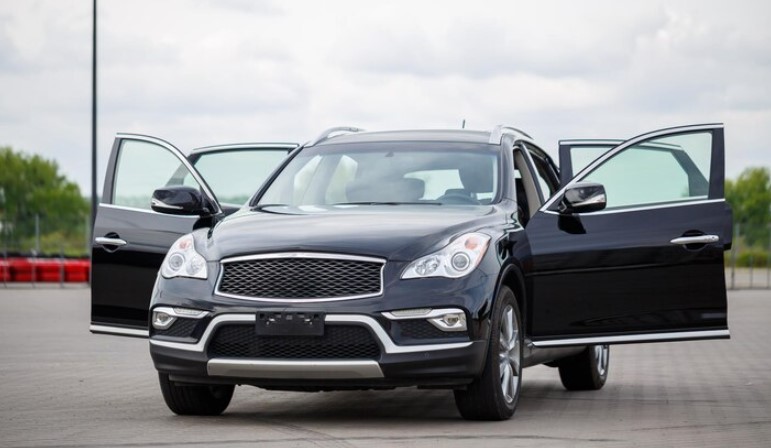 In general, a Lexus car is considered a luxury brand vehicle. That's why these cars require a larger budget, regardless of whether it's a used car or a new car.
However, it is necessary to take into consideration some additional aspects of these vehicles. One of them is that Lexus cars are known to offer an extraordinary lifetime. Even most models can offer up to 300,000 miles of service life.
On the other hand, Lexus cars are also highly regarded for offering very low maintenance. Here, these luxury cars only require less than $600 a year for maintenance and repair.
So, this is highly convenient since it is not necessary to have a large budget for all the maintenance of the vehicle. While these costs increase over time, it is still very convenient. Here, people can save a great deal of money compared to other brands of vehicles.
Besides, it is also necessary to consider that the probability of failure in Lexus cars is very low. That's why not much money is required for maintenance and repair. So, people here can get reliable and safe operations for several years.
Of course, this requires the user to apply moderate and careful use. Otherwise, if these cars are used recklessly, then the various components wear out equally.
References:  
https://www.forbes.com/sites/jimgorzelany/2013/03/14/cars-that-can-last-for-250000-miles/