Last Updated on December 25, 2022 by Leepu Da Maxim
The Toyota 22 RE is available in different configurations and can last over 300,000 miles without issues. The Toyota 22RE is arguably the most reliable engine that Toyota ever made. It succeeded the 22R, the longest-running and most popular engine in the automaker's history. based on various reviews, many drivers have gotten over 350,000-400,000 miles from this engine without any trouble.
Key Takeaways
The 22RE engine was introduced in 1982 and was used in vehicles ranging from Sport utility vehicles to half-ton pickups
The 22RE engine has a displacement of 2366 cc and achieved maximum torque of 142 lb./ft at 3400 RPM
The 22RE engine doesn't have an astonishing power-to-weight ratio, but it was valued for its reliability and endurance
The 22RE engine was used in various models like the 4Runner (1985-1995), pickup (1984-1995), Toyota Hilux (1984-1995), Toyota Celica (1983-1985), Toyota corona RT142(1983-1985), and the Volkswagen taro (1989-1997) 
Specifications Of The 22RE Engine
| | |
| --- | --- |
| Engine code  | 22R-E |
| Production  | 1983-1995 |
| Layout  | Four-stroke, inline-4 |
| Fuel type | Gasoline (petrol) |
| Fuel system | Electronic fuel injection  |
| Displacement  | 2.4L, 2,36 cm3   |
| Power output  | 105 HP at 4800 rpm112 at 4600 rpm |
| Maximum torque  | 18.9kg.m,136ft.lb at 2800 rpm18.4kg.m, 140 ft.lb at 3600 rpm |
| Cylinder Firing Order | 1-3-4-2 |
| Valve arrangement  | Single overhead camshaft (SOHC), chain drive |
| Valves  | 8(2 valves per cylinder) |
| Valve head diameter  | Intake: 45.0mmExhaust: 37.0mm |
| Valve length  | Intake:113.5 mmExhaust:  112.4 mm |
| Valve stem diameter  | Intake: 7.970-7.985mmExhaust: 7.965-7.980mm |
| Valve spring free length  | 48.5mm |
| Camshaft height  | Intake:42.63-42.72 mmExhaust: 42.9-42.78mm |
| Camshaft journal diameter  | 32.98-33.00 mm |
| Valve clearance  | Intake valve:0.20 mmExhaust valve: 0.30 mm |
| Compression pressure | Standard :12.0kg/cm2/200 rpmMinimum: 10.0kg/cm2/200 rpmCompression differential limits between cylinders: 1.0kg/cm2 /200 rpm |
| Oil system  | Oil consumption/1000 km (qt per mile): up to 0.5 (1 qt. per 1200 miles)Recommended engine oil: 5W-30, 10W-30Oil type API: SF or SF/engine oil refill capacity: 4.2l with filter change and 3.8L without filter change |
| Oil change interval, km (miles) | 10,000 (6,000) |
| Ignition system  | Spark plug: DENSO: W16EXR-UNGK: BPR5EYSpark plug gap: 0.8 mm (0.0315 in) |
Every driver wants their car to drive smoothly from one point to another and not have engine issues. Nobody wants to spend hours in the car repair shop or garage dealing with engine problems. The 22RE engine gives drivers exactly what they want by ensuring it is highly durable and reliable.
The original 22RE had a cast-iron block and soft piston rings that contributed immensely to the long lifespan of the motor. The piston rings allowed cylinder bores to escape from ridges as the motor works. The valvetrain features a traditional pushrod system with a camshaft in the block. Each of the four cylinders had one intake and one exhaust valve making them 8 in total.
The production of the 22RE motor ceased in 1997, but many of the 22RE motors are still in good condition and utilized for automobiles. The engine can run for 300,000 to 350,000 or 400,000 miles without issues. Some drivers have also reported going above these miles with fantastic lifespans.
Five Ways You Can Upgrade Performance On 22RE Engine
Are you looking to upgrade the performance and internal engine of your 22RE? Below are some sure ways to get more HP and a smoother ride on any 22RE engine.
1. Header. A header known as the exhaust manifold is one of the most affordable yet valuable bolt-on performance upgrades for your 22R series engine.
2. As a complement to the header upgrade, a Cold Air Intake kit comes in handy. As their name suggests, these kits bring cooler air into the engine and combustion chamber to boost efficiency and engine power. Colder air has a high oxygen density, meaning more oxygen will be included in the same cold air volume than warm air. Due to high oxygen, the combustion reaction will be more effective, thus giving off greater mileage and more engine power.
3. Install a cylinder head– cylinder heads play a major role in your engine; they hold the valves and fuel injectors and control airflow in and out of the cylinders and fuel deployment.
4. Electric Fan Kit.
An electric fan system ensures an efficient flow of air and optimizes the heat exchange to the radiator. Electric fan kits improve fuel economy by more than 18 percent and also lowers emissions 
5. A larger Throttle Body.
Larger throttle bodies can be used to boost overall horsepower and also increase acceleration performance. They work by delivering air at a higher rate than the stock engine, thus allowing the driver to feel an accelerating response from the vehicle sooner.
You can also consider installing LC Engineering's Turbo Kits on the Toyota 22RE-powered vehicles, including trucks, 4Runners, and Celica. But for this high-boost setup, we highly recommend your engine is prepared and set up to handle boost before adding a turbocharger kit. The largest factor to have in mind should be a Lower compression of (9:1 or less)
Tips To Prolong The Lifespan Of Your Toyota 22RE Engine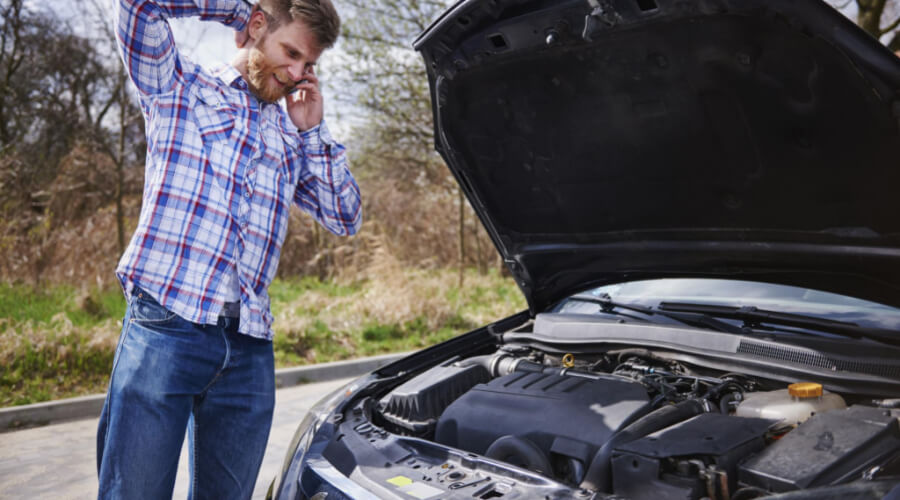 Most drivers who have had the 22RE engine have reported hitting high mileage of 300,000 miles and above. You can get this mileage and even better when you take good care of your engine. Below are some tips that will help you extend the lifespan of your 22RE engine and any other Toyota engine:
1. Always follow the recommended maintenance schedule
2. Ensure you check oil and coolant levels regularly
3. Replace spark plugs and timing belts
4. Clean air filters at close intervals
5. Check for leaks or cracks and have them handled as soon as possible
6. Replace fuel filters as needed
7. Never ignore the 'check engine light.'
8. Tune-up carburetors at regular intervals
9. avoid harsh driving 
10. for any engine service and repair, only use qualified and certified mechanics; the wrong mechanic can cause irreparable damage to your engine
11. immediately after starting the vehicle, keep revolutions per minute low for about 20 minutes
12. refill gas at reputable gas stations to avoid buying gas that may damage your engine's components.
Frequently Asked Questions
What Does 22RE Mean?
The 22RE is a Toyota engine. Every letter and digit on the engine name is a code representing a piece of certain information. This is the breakdown of the 22RE engine code: 
1. 22- the 22nd engine generation
2. R- the engine family 
3. E- multi-point fuel injection 
Is The 22RE A Reliable Engine?
Yes, the 22R and RE are amongst Toyotas' most reliable engines. These engines are durable and can pack up high mileage of 300,000 miles. You can never go wrong with a 22RE engine.
What Is The Difference Between 22R And 22RE?
The main difference between the 22R and 22RE is that the 22RE has fuel injection added on. All other features of the engines are similar.
Final Word
Toyota's 22RE engine is among the most reliable and durable engines Toyota ever made. Though they no longer make this engine, it is not unusual to find vehicles that still run on it, most of which have over 200,000 miles. If you are looking to buy a used car with a 22RE engine, you will enjoy great mileage and durability from the vehicle.
Reference:
https://www.pirate4x4.com/forum/toyota-truck-4runner/220404-life-beyond-200k-miles-22re.html
https://www.yotatech.com/forums/f2/22r-e-engine-how-many-miles-17590/