Last Updated on February 18, 2023 by Leepu Da Maxim
The Kia car is one of the brands that have gained popularity over the past years. It is not Japanese but a South Korean road beast. The apparent growth makes it seem Japanese because it is at par with Toyota and other Japanese automobile brands.
4 of the Best Kia cars in 2022
Kia produces outstanding vehicles, earning massive popularity. The brand is competing with well-known brands in the motors market like Toyota. Some of these Kia cars include:
Kia Telluride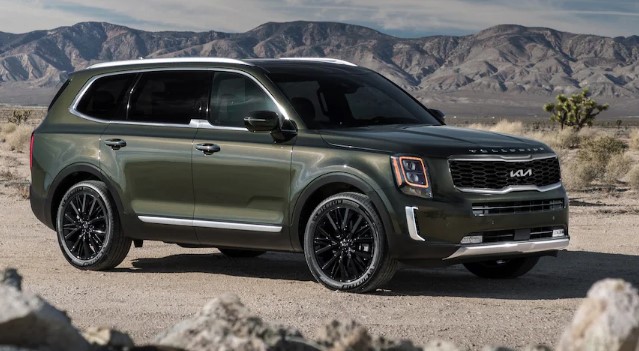 Among the Kia cars, Telluride 2022 has earned a top spot in the ranking of midsize SUVs, overtaking other vehicles.
The 2022 Best 3-Row competition emerged as a winner for the money award due to its excellent combination of quality, value, and the families' award. It has an outstanding variety of passenger and cargo space, with a score of 8.6 out of 10.
This car has user-friendly features, including a cabin made of quality materials, eight seats across the three rows roomy for seating, and ample cargo space to secure your loads.
The 2022 new model has extra features, including dual-zone automatic climate control, an infotainment system of 10.25 inches, and a standard highway driving assist.
The only con is that it has less engine power and acceleration. If you are looking for SUV versatility or a family vehicle, Telluride is worth considering.
Kia Seltos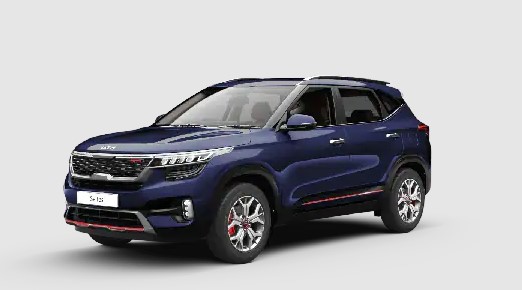 Are you looking for the roomiest subcompact SUV that is also fuel-efficient? Kia seltos is one of the best choices. It has decent handling, spacious seats for the passengers to make them comfortable, and a vast cargo capacity where you can store your belongings.
It has straightforward infotainment controls, impressive gas mileage, and a well-built cabin.
The car's only cons are the paltry base engine and being less quick than rivals. The new model of 2022 has extra features, such as Nightfall Edition trim, reshuffled features, and increased safety features.
Among the SUVs subcompact category, the Kia Seltos 2022 ranked #4. It was a finalist for the money award for 2022 Best Subcompact SUV, with a score of 8.2 out of 10.
Kia Carnival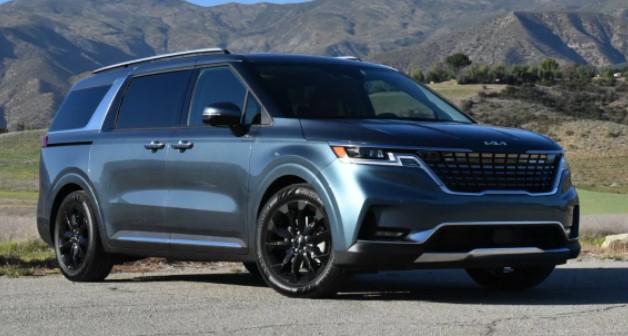 The Carnival MPV is a beauty anyone will appreciate having. First, it has driver assistance technologies that ensure you are comfortable and confident whenever you drive.
You can add features to the LX seat package like auto-emergency braking and cyclist detection, highway driving assist, a smart power tailgate, and a navigation system with 12.3 inches display.
For premium comfort, the Carnival MPV has a second-row middle seat that slides forward; this will give you easy access to the front passenger. It can fold into a table and comfortably serve the second and third rows. 
The second-row seats offer excellent relaxation because you can fully recline the seats and footrests. The headrests are comfy. Ventilation, heating, and genuine leather seats are just some features you will enjoy on these cars.
You can stream media via your compatible apple or android device through the monitor on the rear seat. If you have children, you won't have to worry about their safety. The 2nd and 3rd-row seating system allows you to secure a child seat. You can drive with confidence because the acceleration is 290 horsepower. It also has a powerful V6 engine that will enable you to tow up to 3500lbs.
Kia Sportage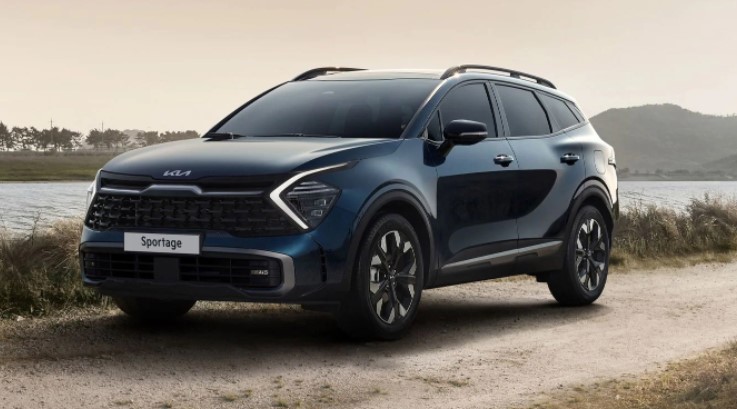 Get yourself a Kia Sportage in the color of your choice. This vehicle comes in eight different colors. They include Clear White, Snow White Pearl, Vesta blue, Jungle Wood Green, Dawning Red, Steel Grey, Fusion Black, and Gravity Grey.
Note that these colors attract additional costs. The jungle-wood green and snow-white pearl are only found on SX+ and GT-Line grades. These vehicles have a leather-appointed steering wheel, with SX and S having cloth seat trim.
Modern Sportage has more interior space compared to the previous one. The second row is designed with comfortable seats, two USB-C ports, storage nooks, lower air vents, map pockets, and a slot for a phone or tablet on the back of the front headrest.
Kia Sportage has standard equipment, including power windows, cargo cover, two 12-volt outlets, single-zone air conditioning for base S, dual-zone grades power windows, and other dual-zone grades.
In addition, it has remote central locking with boot release, four cupholders, a trip computer, follow-me-home headlights, child restraint anchorage points, and an alarm.
Features that Make Driving Kia cars a Breeze
Have you thought of easy driving? Kia has been developing their cars by designing features that will make your drive easy, safe, and comfortable.
Below are some of these features:
360° Around-View Monitor
Before parking your car, you have to be aware of your surroundings and see everything that is not only behind your vehicle but in the entire surroundings. With a 360° around-view monitor, you can park your car effortlessly and safely, as it will help you spot anything happening at every angle of your parking area.
The beauty of this system is that it activates itself automatically when you select reverse gear. 
Blind Spot View Monitor
Do you know what a blind spot is? Well, it's a part of the road behind your car or another person's car that is impossible or difficult to be seen by the driver in the rear-view mirror.
It can cause a collision with another vehicle if you ignore your blind spot. Kia has advanced blind spot detection technology, the Digital Instrument cluster that will show you a live video of your blind spot when you flick your indicator to change the lanes.
Heated and Ventilated Seats
Travel in style and enjoy the comfortability of the seats in your car, no matter how the weather is. Kia cars have modified seats that are all-round to any weather condition.
Are you worried about an icy winter's morning? That shouldn't be in your mind anymore; these cars have heated seats for you to chill off and enjoy your drive, even during cold times.
What about in the scorching summer? These seats have ventilation on the seatbacks and cushions to provide cooling airflow that will keep you comfortable as you travel.
Smart Power Tailgate
Is your pocket or bag loaded with pieces of stuff, and it's hectic for you to access tailgate keys? Kia has utilized technology to make it easier for you. There is no need to use tailgate keys again as long as you have them in your pocket or bag.
You have to take some steps and stand at the rear of your car for a few seconds, and the tailgate will open automatically.
Smart Cruise Control
Kia has prioritized the safety and well-being of drivers of their cars by adding an intelligent cruise control system to their vehicles. It uses the vehicle's radar to regulate the speed and keep it at a safe distance from the car in front of you.
If you have set your desired speed, leave the car to do the rest. It can slow down to a standstill and accelerate back again to the speed you had chosen, thus making your drive more relaxingly.
Head-Up Display
Stay alert and aware of the road when driving by keeping eyes on the road and collecting required driving information. With a Head-up display in your car, all these will be sorted as it gathers information on current speed, speed limit, blind spot information shown on the windscreen, and navigation instructions and puts them right in front of you exactly where you need them.
JBL Premium Sound System
It would be best to have a soundtrack to make your journey more enjoyable. Kia cars have JBL Premium Sound System that has Harman Clari-Fi technology which helps improve the quality of your music as it's played through various high-performance speakers to give you maximum entertainment while on your drive.
Frequently Asked Questions
Is Kia better?
The real point here is; which brand is better for which people? The Korean car brand is best for those who value more power, modern style, and luxurious features.
Is Kia Better Than Toyota?
The Kia brand has earned praises from different consumer reports, and they are both tremendous and fit like other brands, Toyota inclusive.
Is Kia Telluride a Good SUV?
Yes, Telluride is one of the best midsize SUVs. Its user-friendly features include high-quality cabin materials, roomy seating, and plenty of space for cargo. It also has a sturdy workhorse standard V6 engine, balanced handling, and ride quality.
The Bottom Line
The superiority of the Kia brand has made some people believe it is a Japanese brand. These impressive cars are churned out of South Korea, giving renowned brands a run for their money.
Kia brands boast superior features such as a 360° round-view monitor, blind spot monitor,head-up display, cruise control, and smart power tailgate. With all these features, the competitors have sleepless nights!
Reference 1: Where Is Kia Made? | News | Cars.com
Reference 2: Where is Kia From and Where are Kias Made? » AutoGuide.com News