Last Updated on February 15, 2023 by Leepu Da Maxim
Toyota Prius has always been in the spotlight for its appalling looks; critics say that Toyota managed to make every new generation model look uglier than its predecessor. The model has a weird styling with tiny wheels, making it even more unattractive. It prioritizes aerodynamics over style, making it look uglier than most cars.
Key Takeaways
The Toyota Prius isn't the best-looking Toyota on the market, but it makes up for its looks with fuel efficiency and excellent driving
The Toyota Prius is a popular hybrid vehicle with a gasoline engine and an electric motor
Some of the important safety features of the Toyota Prius are the pre-collision system, lane departure alert, adaptive cruise control, etc.
The Toyota Prius has a roomy interior with plenty of space for passengers and cargo
Specification of Toyota Prius
| | |
| --- | --- |
| Specification | Details |
| Engine | 1.8-liter four-cylinder engine |
| Horsepower | 121 hp |
| Torque | 105 lb-ft |
| Transmission | Electronically controlled Continuously Variable Transmission (ECVT) |
| Battery | Nickel-metal hydride (Ni-MH) |
| Battery Voltage | 207.2 V |
| Electric Motor Power | 71 hp |
| Fuel Economy (City/Hwy) | 58/53 mpg |
| Fuel Tank Capacity | 11.3 gallons |
| Wheelbase | 106.3 inches |
| Length | 180 inches |
| Width | 69.3 inches |
| Height | 58.1 inches |
| Curb Weight | 3,010 – 3,220 lbs |
| Seating Capacity | 5 |
| Cargo Volume | 24.6 cubic feet |
Top 10 Ugliest Cars in the World (Uglier than Prius)
1. Pontiac Aztek 
Even after starring in the "breaking bad" TV series as Walter white's daily drive, this car's looks can't be saved or overlooked. This model's editions are ugly, and the grey plastic cladding at the bottom makes it look even worse. The rear window also looks strange, and the exposed fuel door and hatch don't help but make it scream ugly.
2. Fiat Multipla
If this isn't the ugliest car on the planet, I don't know what is. In February 2018, the Sunday Times named it on the list of ugliest cars, saying its exterior looks like an elephant man, and it's a shame to be seen in it, so you would rather walk than drive this car.
3. Nissan Cube 
This model isn't the ugliest on the list, but it is here for a reason. Looking at it keenly, it draws its name from its design inspiration because it looks like a cube with wheels and a hood. We can't judge you if you don't find this model ugly since it's a subtle type of horror.
4. Chevrolet SSR
This two-seat convertible pickup truck has strange-looking features. It only ran for four years, and we don't need a reason why it was discontinued because what was that?
5. Plymouth Prowler
I honestly think this car was designed to look scary, something you can drive around for Halloween. The V-shaped front end doesn't look any better, and the protruding bumpers make it look shabbily made. However, this model stands out as a race car and can reach up to 60mph in under 6 seconds.
6. Nissan S-Cargo
Nissan tried to make a cargo van with the design and platform of a small car, and the result was this super ugly model. It is slow, and the design is nothing to write about.
7. Smart Fortwo 
This tall and thin car is the most famous from smart and the ugliest on their lineup.
8. Nissan juke 
Nissan's design department has a fort in making unsightly cars; the Nissan juke is a perfect example. Considering its been around for over a decade and has never gotten a facelift, Nissan must be very proud of its creation.
9. Toyota Mirai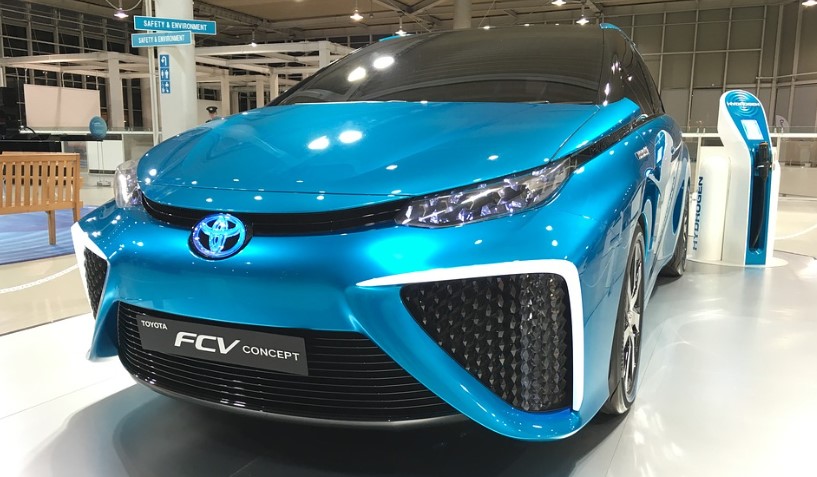 The Toyota Mirai looks like something an Alien would drive. The massive grille at the front and the rear design don't do justice. We think it is way uglier than the Prius; what's your take? Have you noticed how ugly most "green cars" are? The Mirai is said to run on Hydrogen, thus conserving the environment.
10. Tesla Cyber Truck
The Tesla cyber truck was designed to be as tech-savvy as possible, but they failed to consider the aesthetics. The model has even been referred to as "ugly as sin" because of how sore-looking it is to the eye.
The Final word
When automakers focus more on a vehicle's performance, they forget to make it look appealing or compromise on design. Toyota Prius is one good example of how the phenomenon works. The model is fuel-efficient, offers a comfortable driving experience, and is environmentally friendly, but it looks like it was made in a hurry. 
The case of the Prius isn't isolated since we've seen other models that look uglier than the Prius but with great features that can convince you to buy them without giving much thought to the visual appeal. Automakers need to find a way to strike a balance between performance and aesthetics since both affect a customer's decision to buy the car.
References:
https://www.quora.com/Why-did-Toyota-make-the-Prius-so-ugly
https://www.topspeed.com/cars/car-news/rumor-toyota-finally-realizes-that-the-prius-is-ugly-plans-facelift-for-2019-ar180816.html