Last Updated on February 11, 2023 by Leepu Da Maxim
Some of the ugliest Toyotas of all time are Toyota Prius, Toyota C-HR, Toyota Mirai, Toyota Yaris verso, Toyota Scion xB, etc.
List of Ugliest Toyotas of All Time
Toyota Prius C (2012-2018)
Toyota Echo (2000-2005)
Toyota Paseo (1991-1999)
Toyota Tercel (1995-1999)
Toyota Cressida (1981-1992)
Toyota Van Wagon (1983-1990)
Toyota Previa (1991-1997)
Toyota Sera (1990-1995)
Toyota Corolla (1998-2002)
Toyota Matrix (2003-2014)
Toyota Yaris (2006-2011)
Toyota Camry Solara (1998-2008)
Below is a list of the ugliest Toyotas to ever exist; we'll give you an overview of each vehicle and what customers have to say about them. Keep reading!
1. Toyota Prius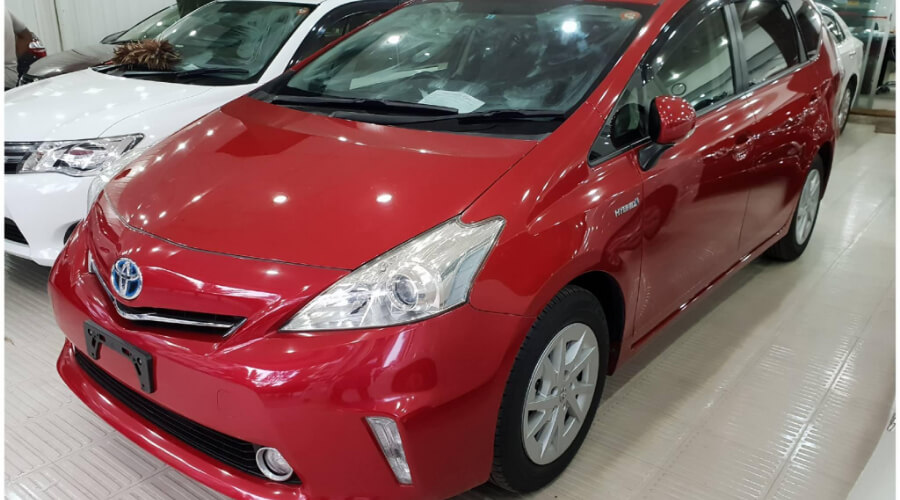 Toyota Prius is widely praised and famous in the US for its fuel efficiency and environmental friendliness. The vehicle was first introduced in 2000 and is Toyota's most successful hybrid, but it's hated for how it looks. Toyota Prius has undergone four generations that have made it more aerodynamic and uglier. This vehicle has a hatchback design that gives it a raised back, losing its shape. Toyota would have made the car look more appealing, but the design increases its aerodynamics and lowers drag significantly. Prius drivers love how the car looks, so we can say beauty is in the eyes of the beholder.
What The Public Has To Say About Prius Looks
The design of the Toyota Prius has sparked heated debates on the interweb. Some people think the design is made intentionally to make people believe it is a better car because it looks different. A user on Quora commented that "the Toyota Prius is designed for those people who believe healthy food has to taste bad and a more efficient car has to suffer in aesthetics."
Some others think that the car has a conspicuous design so that your peers can know that you're driving a fuel-efficient vehicle. Other people say that Toyota designers got their design inspiration for Prius from a dead fish. 
It's not all hate for the Prius because some drivers are very loyal and think the design looks fantastic. Some people argue that the vehicle isn't ugly, only that the design is unique and not acceptable to most people.
2. Toyota C-HR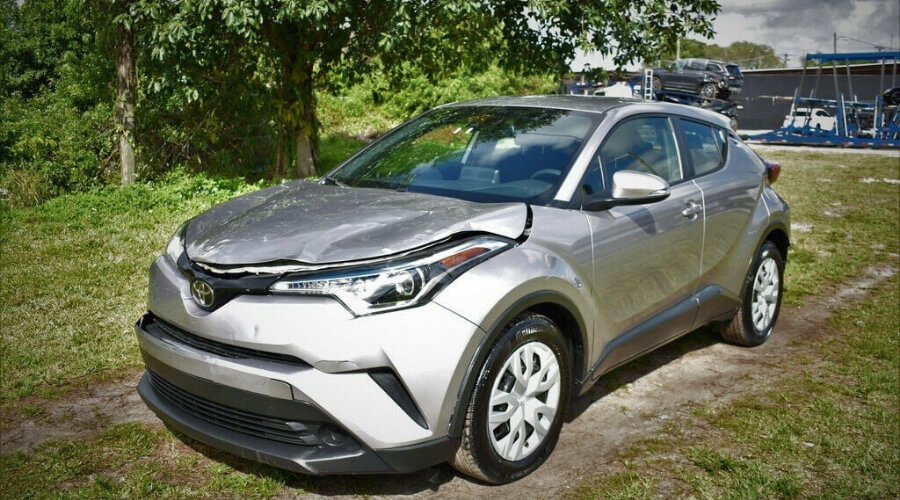 The Toyota C-HR is a subcompact crossover SUV that is versatile, efficient, and reasonably priced. It comes smeared with all kinds of styling, making it look too busy and ugly. The car has a bulky rear end with a weirdly horizontal rear window. The back door handles are hidden, making it look like a two-door SUV. On the side panels, the vehicle has X-shapes punched on that make it looks even more awkward. It is filled with lines and curvatures with tail lights and an angular head making it look aggressive. 
For this car, ugly describes both the interior and exterior design. On the inside, it has a headliner and cupholder with odd geometric patterns; the backseat has a high beltline making it look and feel cramped.
What The Public Has To Say Regarding Toyota C-HR
The Toyota C-HR hasn't received a lot of backlash compared to its ugly counterparts. However, most people who dislike it say that it has a hideous design that looks more like a design-project project than a real car. For the price and efficiency of this crossover, most people are willing to turn a blind eye to its design and buy it anyway.
3. Toyota Mirai 
If you know this vehicle, then you probably know that it's been nicknamed ugly duckling due to its awkward and appalling design. Looking at the first generation of Toyota Mirai, it is hard to tell whether it's the front or rear that looks uglier. The rear looks like a Prius smashed using a hammock or as though the parts were hand-molded together in a rush. The front end could scare away your kid because it looks like it can bite, and the mean-looking lights don't make it any better.
The car has an alternative powertrain that uses hydrogen, which is the main selling point of this model. Toyota has tried to salvage this car by redesigning the 2021 model to look like a swan and not the usual ugly duckling. The new model looks better and appeals to more people than previous models.
What The Public Has To Say Regarding Toyota Mirai
The design of the Toyota Mirai has elicited mixed reactions from consumers; some think it is the ugliest vehicle ever to exist, while others find its design appealing. Those who hate the car's design believe it was designed for people who don't care how it looks so long as it is driving efficiently. Those who love the design think it looks athletic and leisurely, mainly because it is built to resemble a Lexus.
4. Toyota Yaris verso
The Toyota Yaris verso is not longer in production since October 2017, but we can't overlook how ugly Toyota managed to make this vehicle. The car is known as Toyota Fun Cargo in other parts of the world, including Japan: where it is made. This vehicle has a short and pointed nose with a strangely lifted hatch. It looks more like a van and comes with five doors, and it has a four-wheel-drive drivetrain to power it.  Although the vehicle is no longer on the market, it received a lot of hate for its looks while it existed.
What The Public Has To Say Regarding Toyota Yaris Verso
One of the funniest comments we've come across regarding how the Toyota Yaris Verso looks says, "it looks like the hatchback of Notre dame." This car was designed for versatility and space, so it doesn't receive much hate from the public regarding its design, but most people agree it is ugly.
5. Toyota Scion xB
The Toyota Scion xB is a box-shaped compact car designed for the US market to target younger generations. It is a 5-door hatchback that comes in the weirdest colors possible: you can find it in solar yellow, hot lava orange, and any other bright or loud hues you can think of. The vehicle's box design doesn't match the bonnet and makes it look like a wild bird. The car was discontinued after the 2016 model year with Toyota, indicating that they no longer needed to make a specific marque targeting younger people. We think the real reason for the discontinuation is that they realized it was ugly and not appealing to their target market.
What The Public Has To Say Regarding Toyota Scion xB
Most people think that the Toyota Scion xB looks like a box on wheels or a miniature bus. Some others feel that the vehicle would look cute with some modifications, but everyone agrees that the design is a flop overall.
Older Toyota Models That Were Considered Ugly
Other than the cars we see today and think are ugly, Toyota has had previous models whose designs didn't appeal to the public. Most of these models were discontinued long ago, but they are worth reminiscing about. If you want to know how ugly Toyotas can get, these are the models to look at. They include;
1. 1984 Toyota van – the design of this vehicle is comical to date. It looks ugly and tired even when new. The van failed because there were better-looking vans by the time it reached the US market.
2. 1994 Toyota RAV4 – this model received both love and hate in equal measure; it is not the worst-looking car that has existed, but it looks more ugly than beautiful. Some people said it looks like a fish tank.
3. 1999 Toyota Echo – the first model of this vehicle looked more like a toy car than an actual vehicle, but it wasn't the ugliest Toyota we've seen. However, it didn't have a good reception as most people thought it was unpleasant.
4. 1995 Toyota Mega cruiser – the mega cruiser had a terrifying design thanks to its bulky shape and gigantic size. Everyone who saw it thought it looked more like a police or army car, and these models ended up being sold to the Japanese army.
The Takeaway
Toyotas are known for their efficiency and reliability, but they slack in design. Their designers sometimes come up with the ugliest car, maybe to see if they will still sell. Ugly is relative to rating and taste because a car you consider ugly is someone else's favorite design. Some people overlook a car's design if it is functional and efficient. Toyota has already learned how to balance, thus making sure even their ugliest car sells and has loyal customers, e.g., the Prius. If you consider getting any Toyota that we have labeled ugly, research and find how it performs and if it impresses you, go for it. What is ugly to us might not necessarily be ugly for everyone else.