Last Updated on January 21, 2023 by Leepu Da Maxim
Cars are not the only vehicles used to travel from one point to another location. Cars often arouse passions among car fanatics.
Quotes and Sayings about Cars are a great way to express your thoughts and feelings about cars. They can range from quotes about driving, to quotes about safety on the road.
The nice thing about Quotes and Sayings is that they are very easy to make. All you have to do is find a quote or saying that you like, type it into Microsoft Word, add your own thoughts, and then share it with friends!
There are a number of famous quotes and sayings about cars that have helped to shape society's view of them. These quotes have been turned into memes on the internet which is a testament to how much they are loved and admired.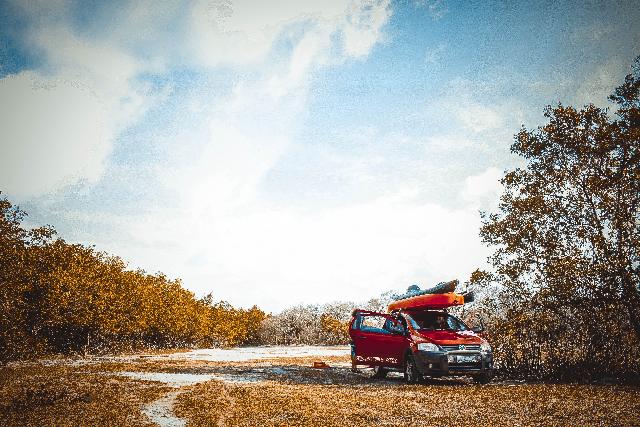 Passion For the Car Quotes (8 Authors)
Among the best-known car passion quotes we can mention:
| | | |
| --- | --- | --- |
| | Quotes | Author |
| 1. | But my passion is racing cars. It's what I like to do in my off time. | Mark-Paul Gosselaar |
| 2. | The key is to join an industry that you have a passion for. If you love cars, then automotive is where you should end up. | Gwynne Shotwell |
| 3. | We have a spirit of working together, and we have a passion for cars. And we also have a great desire to see the Ford name at the forefront of world transportation. | William Clay Ford, Sr. |
| 4. | I'm not going to just stop doing it because I got hurt once. People get hurt in car wrecks every day, and they don't stop driving the car the rest of their life to work. It's my passion. It's what I want to do with my life. It's a part of what I do. | Tony Stewart |
| 5. | I have a real passion for driving. Earlier on in my life, I wanted to be a race car driver. But I don't pay an extortionate amount of money for cars. I'm pretty frugal. | John Barrowman |
| 6. | "Maybe the bike is more dangerous, but the passion for the car for me is second to the bike", | Valentino Rossi |
| 7. | "I have yet to meet anyone quite so stubborn as myself and animated by this overpowering passion that leaves me no time for thought or anything else. I have, in fact, no interest in life outside racing cars.", | Enzo Ferrari |
| 8. | "Passion about nothing is like pouring gasoline in a car without wheels. It isn't going to lead anybody anywhere." | Donald Miller |
8 Most Famous Cars Quotes
The world of cars is more than wide and awakens a great passion in thousands of people around the world. That is why different very famous quotes related to the passion for cars have emerged. Here, we can mention some of these quotes. 
1. "A Racing Car Is An Animal With A Thousand Adjustments." Mario Andretti
In this sentence, the power of nature in an animal is combined with a large amount of tuning that a race car requires. A race car is not a very simple vehicle to obtain. So, a great deal of procedure is required just as with animals.
2. "I Couldn't Find The Sports Car Of My Dreams, So I Built It Myself." Ferdinand Porsche
One of Porsche's classic phrases when we take a closer look at the first vehicle he built. This phrase has been embodied in the world of the automotive industry as Porsche's designs continue to innovate to this day.
3. "A Car Is Like A Mother-In-Law – If You Let It, It Will Rule Your Life." Jaime Lerner
In this case, it's a phrase that refers to many aspects of everyday life. Even car fanatics tend to spend too much time and money on upgrading their vehicles. So, when they least notice it, a large part of their life is devoted to the vehicle. 
4. "I Thought Cars Were Essential Ingredients Of Life Itself." Edward Hermann
A large number of fans agree with this author regarding the use of cars in everyday life. For many people, it is something essential that not only provides greater mobility in everyday life. That is why people in general have as one of the main goals in life they desire to acquire a car.
5. "There's No Way We Could Take Cars Off The Planet And Not Have Our Society Fall Apart. So, They're A Necessary Evil, In That Sense." Lindsay Wagner
This is another well-known quote about cars in particular and vehicles in general. It refers to the fact that the world these days functions mostly because of the implementation of vehicles in different aspects of life. The implementation of vehicles and cars is running more efficiently from the industry in general to people's daily life.
At the same time, this is necessary because removing vehicles in today's world would create great inconvenience. Industrial production in general, as well as various aspects of the economy and society, would be severely affected.
6. "The Car Has Become The Carapace, The Protective And Aggressive Shell, Of Urban And Suburban Man." Marshall McLuhan
A vehicle and a car are protected in many places today. A vehicle often provides a certain amount of protection for different dangerous areas of a city. So, a lot of people may decide to visit a city only by car.
Compared to a motorcycle, a car is usually a much more enclosed and solid structure. So, this can be excellent for added safety in the event of a traffic accident or other types of situations.
7. "Electric Cars Are Not Going To Take The Market By Storm, But It's Going To Be A Gradual Improvement." Carlos Ghosn
This quote refers mostly to the slow advancement of technology related to all-electric cars. Of course, this quote refers to the fact that cars will not conquer the market within a few years.
However, many experts in the automotive industry claim that electric cars will dominate the whole world at some point. This requires further technological development, although for now, it is only a gradual improvement as the author of the quote mentions. 
8. "We Aren't Addicted To Oil, But Our Cars Are." James Woolsey
This phrase refers to the use of oil and all its derivatives in large quantities throughout the world. Even all the vehicles and machines that use oil are needed on most occasions. So, this generates the high need for constant production of oil in large quantities.
At the same time, oil is the fundamental element that allows obtaining fuel and other derivatives that allow vehicles to operate. However, many experts in the automotive industry are working on other alternatives that are less harmful to the environment. So, this addiction to oil in vehicles will end at some point. 
Car quotes & Sayings about Love
Love is a form of fascination or infatuation that typically includes unrequited love. Love can be unconditional, like the love for a pet or an inanimate object.
Love is a feeling of deep affection and attachment. It is also a virtue representing all of human kindness, compassion, and affection–"the unselfish loyal and benevolent concern for the good of another".
Love is an emotion. It can range from pleasure to joy to sorrow to grief. Love has been dissected by scholars since the old ages. And it has been said that love can be a noun or a verb which usually means "to feel deep affection for (someone)". People experience this feeling in different contexts such as love for family, friends, pets, romantic partners or even strangers.
Love can be expressed in many ways such as words or actions. If you want your loved one to know how you feel about him or her, you can say "I love you,"
Love is a great car to ride in. It's so comfortable, and it has air conditioning. You can get there quickly if you need to, and you can stop whenever you want.
But sometimes love seems like it's all about other people. Like when they put their needs ahead of yours. And when they make you do things that are hard for you because it's what they want or need, but not necessarily what you want or need.
That's why I like my car better than my boyfriend right now.
Love is often a very complex emotion. It is not always easy to understand and it can lead to a wide variety of emotions in a relationship
We have all experienced the roller coaster of emotions that come with being in love. From the butterflies in your stomach to the feeling of utter happiness, love can be an exhilarating experience.
"Love is not so much what we feel as it is what we do with what we feel." (Gerald Jampolsky)
"You see things; and you say 'why?' But I dream things that never were; and I say 'why not?'" Georges-Pierre Seurat
"I love you because I don't want anything from you, not even your love." – Natasha Romanov (Black Widow)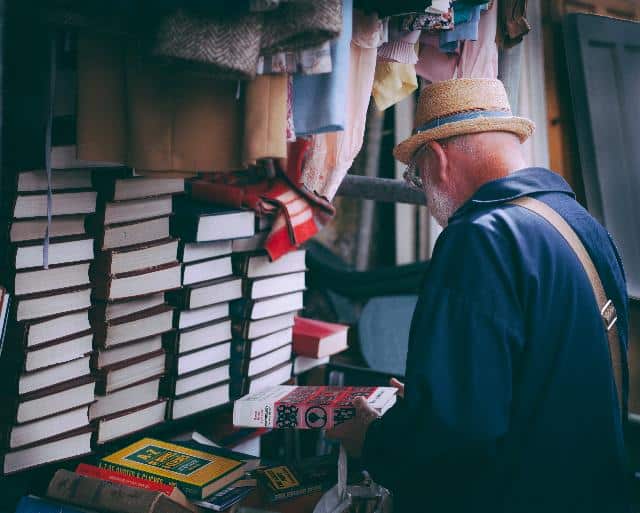 Car Quotes in the Great Gatsby
The Great Gatsby is a 1925 novel written by American author, F. Scott Fitzgerald.
The story is set in 1922 and tells the tale of socialite Nick Carraway who moves next door to millionaire Jay Gatsby and becomes drawn into his world of glamour and decadence.
Below are the car quotes from The Great Gatsby that we found interesting, enjoy!
These quotes are from the chapter "The Great Gatsby" and they all are related to cars.
1) "I had brought up my car so that it stood beside her door."
2) "The car looked very new and powerful with its low body and sweeping windshield."
3) "A huge man got out of the car and came towards us."
4) "She was sitting in a chair beside him, talking earnestly, but I couldn't catch what she said."
5) "It was a beautiful day without a cloud in the sky."
6) "He told me he had bought a string of pearls for his girl."
Car quotes from movies
Some people have the car in their blood, while others only see it as a means of transportation. For those who are passionate about cars, here are 6 car quotes from movies that will spark the interest of car lovers and make them want to purchase a new car.
#1 "It's not the car that is fast, it's the driver." – Dom Toretto in The Fast and the Furious
#2 "The only thing better than a sports car is a sports car with a full tank of gas." – Doc Hudson in Cars
#3 "It doesn't matter what you drive. There are cars, and there are drivers." – Gus Fring in Breaking Bad
#4 "You can't handle the truth!" – Jack Nicholson, A Few Good Men.
#5 "Whoever said crime doesn't pay just didn't understand the business." – Al Capone, Scarface.
#6 "I'm the one who knocks." – Walter White, Breaking Bad.
Car Quotes from songs
It is hard to imagine what life would be like without cars. There are hundreds of songs about cars and a lot of them mention the vehicle in the title.
Below are ten car quotes from popular songs:
1. "I can't believe I paid six thousand dollars for this car." – The Weeknd
2. "You're acting like you never saw a Lamborghini before." – Meghan Trainor
3. "I'm going on down to catch the train, 'cause I ain't about to sit in this car all day." – Sam Cooke
4. "If you want me, come find me in my new car." – Chris Brown
5. "I'm driving through my city with no destination." – Rick Ross
6. "I want to go for a ride in your big Cadillac" – The Supremes
7. "You are beautiful, but you know that you're not perfect" – Lady Gaga
8. "You're my summertime girl and I'm your summertime guy" – Kenny Chesney
9. "This ain't no cheap hunk of junk" – Rick Ross
10. "I'm gonna give her all she needs, from the hood to the beach and everywhere in between" Maroon 5 – This Ain't No Cheap Hunk Of Junk
Car quotes from Fast and Furious movie
"I'm not usually into the whole concept of a car chase, but it's kind of fun in this part. It reminds me of when I was a kid and we used to play "The Fast and the Furious". I always wanted to be a getaway driver." – from The Fast and the Furious (2001)
"I don't know about all that 'clear mind, sharp focus' stuff. You know what I got from my last race? A rash." – from 2 Fast 2 Furious (2003)
"I'm sorry, man. Mama always told me life was like driving; you gotta slow down at some point or you'll crash." – from The Fast and the Furious (2001)
"I'm not driving no clown car."
"It's just like you said Dom; it's all about finesse." – Brian O'Conner, Fast Five
"It's a little different when you got two grand on your head." –
"I ain't no punk!" – Dominic Toretto in Fast and Furious
"I don't know what I'm going to do without you." – Dominic Toretto in The Fate of the Furious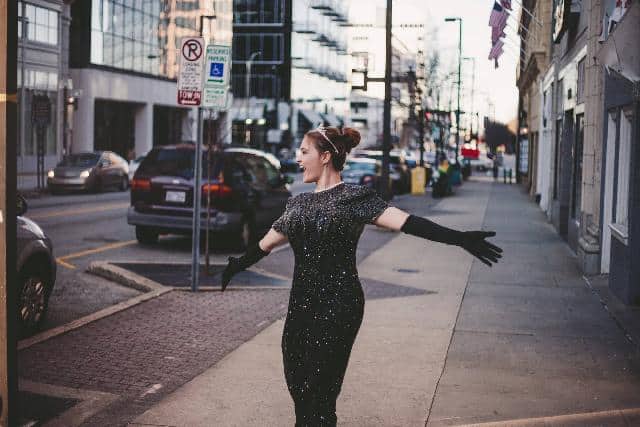 Car Quotes About Life and Lifestyle & Society
The world today is filled with many different types of cars. And it's not only the design and the price that makes a car stand out from the others. Here are some quotes about cars, life, and lifestyle. The majority of these quotes are funny in nature, but there are some that have a deeper meaning to them.
I'm sorry for talking about myself so much, but I truly believe that my story can help young people who are feeling lost or alone in this world.
These quotes are about how society nowadays is focused on materialistic things such as looking good and buying expensive clothes and cars instead of helping each other out or caring for our environment. Car quotes are used to show the personality and lifestyle of the person.
"The car is a success not because it provides comfort and safety, but because it is an object of desire." – David Halberstam
That's the majority of why people buy cars nowadays. We want to look cool while we drive around town or show off our luxurious lives. – Alex Schadenberg
"A car is more than just a machine that goes from A to B. It's an extension of yourself, your personality, your character, it's something you put time and money into for each mile it travels."
"If you don't know where you're going any road will take you there."
"I have always enjoyed driving by myself at night because I am not sure what I am going to see on the next turn or where I will end up at the end of the journey."
"I'm not the kind of person who worries about living. I'm the kind of person who worries about what living people do." – George Carlin
"If you love someone, set them free. If they come back, they're yours; if they don't come back, they never were." – Richard Bach
"It's not about dying for your country and it's not about living for your country. It's about living for your country and dying for your country." – George Carlin
"The only thing that can save us is to love one another as we should love one another." – Dr. Martin Luther King Jr.
"I've been up and down a million times, but I always know my way home."
Car quotes for Facebook
If you have a car and want to show off your car pride on social media, use these quotes to spice up your posts.
These quotes will get you in the mood for a new set of wheels
1. "A car is a major investment. You should have it checked out by a professional before you buy it."
2. "I love driving down the freeway with my hair blowing in the wind and my top-down, music playing, and no cares in the world."
3. "The car is more than just a way to get from A to B – it's an extension of who we are as people, which is why we need to take care of them."
4." Cars give us freedom; they give us control over our own lives, and there isn't anything else like that."
5."You can't be all things to all people as CEO
6. "I'm not good at much, but I'm great at driving slow in the left lane."
7. "In my life, I have had great cars and terrible cars. The cars that I had were either really elegant or really fast."
8. "A Ferrari is a car you can't use as a grocery getter."
9. "A man without a sports car is like a man without balls."
10. "I love my Honda Accord because it never lets me down."
10 Car quotes for WhatsApp Status
A WhatsApp status is a way for someone to share with their friends what they're currently doing or thinking about. Quotes are often used in statuses to give some idea of the person's thoughts and feelings.
1. "The car is just a toy, an expensive and dangerous one." – Henry Ford
2. "The best car safety device is a rear-view mirror with a cop in it" – Jimmy Durante
3. "A car is one of the only things in life that can make you feel alive." – Chuck Palahniuk
4. "If GM had kept up with technology like the computer industry has, we would all be driving $25 cars that got 1000 MPG" – Bill Gates
5. "Driving too fast will make
6. "The right car is simply the car that's right for you."
7. "Car designers are like artists and they can make their metal creations look beautiful." -David Brown
8. "I was driving my car and feeling very good about myself and I said to myself, 'Self, you are one terrific driver.'" -Eric Idle
9. "A car is an engine with wheels." -Henry Ford
10. "A man can be as great as he wants to be. If you believe in yourself and have the courage, the determination, the dedication, and the right attitude – anything is possible!"
19 Car quotes for Instagram.
Instagram takes up about a third of the world's social media time. There are over 500 million monthly users that spend up to 40 minutes per day scrolling through their feed. We understand the importance of the perfect car image for your feed, so we took some quotes from 10 different car models and others (in total 19) to help you make the perfect shot.
"Dare To Be Different" – Mini Cooper
"It's Not Just The Cars, It's The Drivers" – Mercedes Benz
"Be Different" – Volkswagen Beetle
"One Life, One Chance" – Toyota Camry
"The Drive Of Your Life Starts Here" – BMW 3 Series
"The Drive Of Your Life Starts Here
"If you drive like this, I'll die of boredom."
"I like my car so much I'm thinking about getting a divorce."
"You can't tell anyone we did this."
"I've got the perfect car for you–it's just your size."
"I can't make it all the way to work without a full tank of gas."
"Don't worry about me, I'll catch up with you later!"
"Wanna race?"
"This is such an amazing feeling!"
"It's always nice to get where we're going faster than expected!"
"The difficulty is not so great as some people would have you believe."
"No one is born hating another person because of the color of his skin, or his background, or his religion."
"In my life I have given away everything that belongs to me and I still have enough."
"It's like you've got two horses pulling a carriage. One horse is going well and the other horse isn't working hard at all but you can't fire the one that isn't working hard because it won't work either with just one horse. That was my experience."
References:
https://www.hagerty.com/media/market-trends/famous-automotive-quotes/