Last Updated on February 3, 2023 by Leepu Da Maxim
Do you want to be a tire dealer? Have you identified the auto parts industry as a profitable niche? Well, this post is for you. Keep scrolling.
To get a tire dealership, regardless of your state, you should:
1. Choose the type of tire dealership to open.
2. Know about your tire dealership type. 
3. Pick an ideal location.
4. Register your tire business in your state or county.
5. Open the dealership.
6. Advertise your new dealership.
As a tire dealer, you'll have a chance to provide quality products. Also, you'll teach motorists about tire types, repairs, and maintenance.  
In this article, you'll get to know about tire distribution and dealing. With that info, you'll be ready to start your journey in selling tires.
What Is The Difference Between Dealers And Distributors?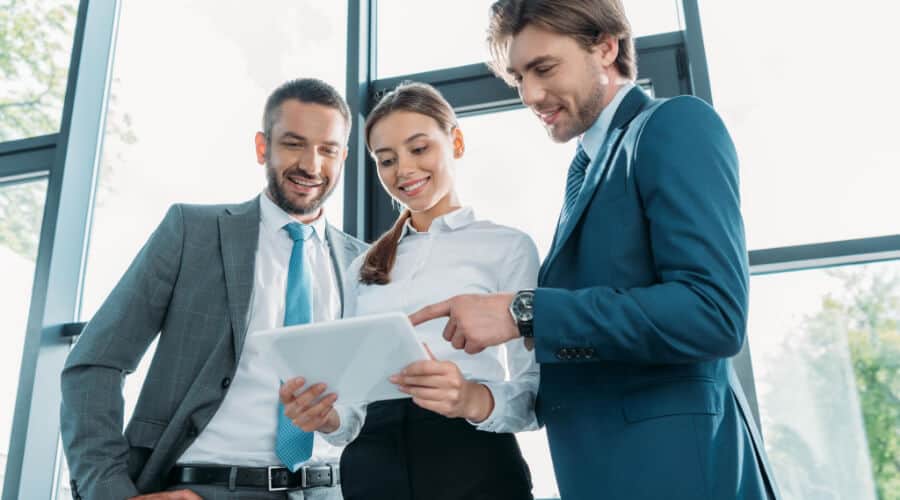 In the auto parts industry, products follow a two-tier system. Once the manufacturer makes the tires, they first go to the distributor. Then, they move to dealers who sell to the consumers.
Dealers are closer to the consumers than distributors. To explain, dealers operate tire shops, and distributors run warehouses. And we all know that customers will go to tire shops for tires and not warehouses.
Unlike dealers, distributors handle many tire brands. That is because they connect with several manufacturers.
On the flip side, dealers have a limited number of brands. What influence their choices are market demand, customer outreach, and growing trends.
Now, check the following table that compares a distributor and a dealer, all in the US:
Brands Sold
Distributor
Independent Dealer
American Tire Distributors(#10 in the US by sales revenue)
Pomp's Tire Service Inc.(#10 according to Modern Tire Dealer 100)
Brands: 23
Brands: 14
1. BFGoodrich
2. Carlisle
3. Continental
4. Cooper
5. DickCepek
6. Dynatrac
7. Falken
8. Firestone
9. General
10. Hankook
11. Hercules Tires
12. Ironman
13. Kumho Tire
14. Mastercraft
15. Michelin
16. Michelin AG
17. Mickey
18. Thompson
19. NexenTire
20. Nitto
21. Pirelli
22. Toyo tires
23. Uniroyal
24. Yokohama
1. Yokohama
2. Uniroyal
3. Michelin
4. Kelly
5. Hankook
6. Goodyear
7. General
8. Fuzion
9. Firestone
10. Dunlop
11. Dayton
12. Continental
13. Bridgestone
14. BFGoodrich
You now know who's a dealer and who's a distributor. Now, let's get deeper into the subject.
CarsAmazing 101:
Distributors are also known as wholesalers and suppliers.
How Do You Become a Tire Dealer?
Now, let me explain the steps given in the intro:
1. Choosing The Type Of Tire Dealership To Open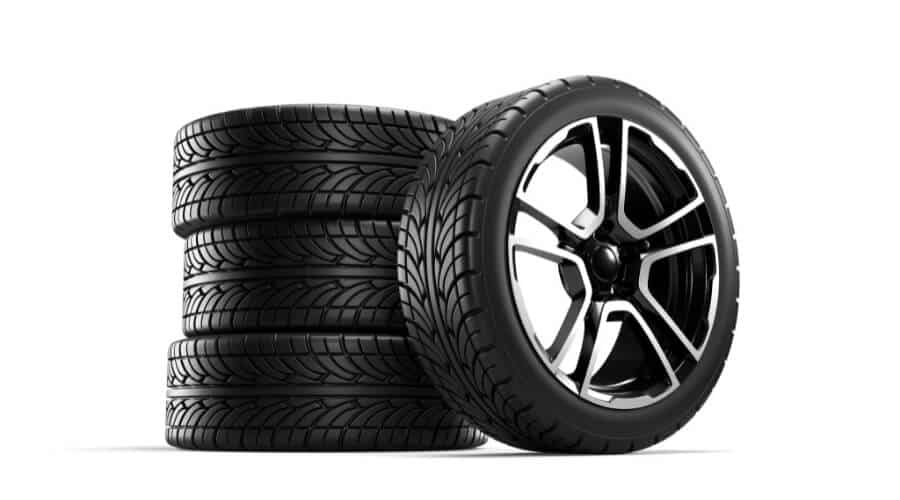 Uh-huh, what are the options? In the tire world, you can:
a) Focus on one specific tire brand (franchise)
b) Sell several tire brands
c) Work on tire repair and selling discount tires
Like many others dealers, you should for several tire brands option. That will open you up to the various products in the market. In the end, you'll become an expert, and you'll have a wider knowledge base.
Remember that no tire brand dominates the auto parts world. So, know a little bit of everything.
2. Knowing About Your Tire Dealership Type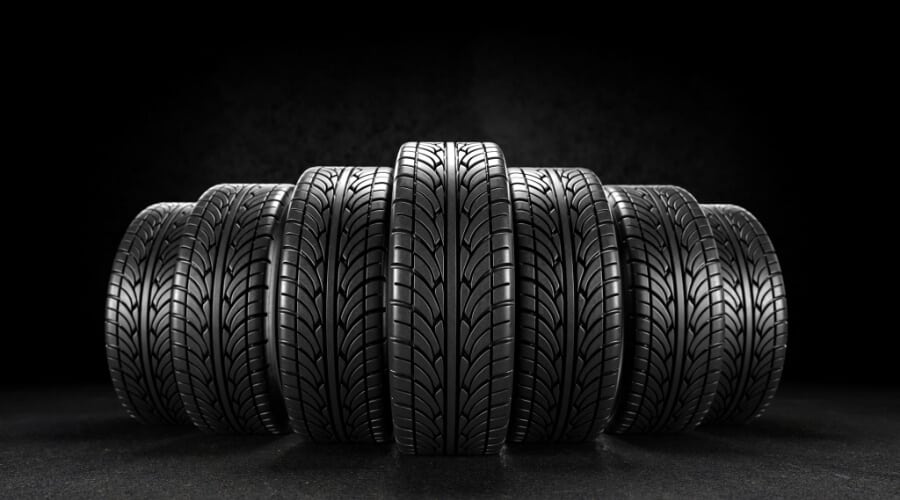 Simple market planning and research are crucial. It will open you up to the pros and cons of your choice. With the info, you'll weigh the costs and benefits and then decide how to go. 
For each tire brand chosen, you should get the franchise information correct. For instance, knowing the number of units sold per year is a good start. That will help you understand if the product has an active market.
Competitor Knowledge
Part of your study should include competitor research. Since you're starting as an independent tire dealer, know your friends in the business.
Or enemies, whichever way you want to put it.
To help you, here's a table showing the bottom ten independent tire dealers of 2020. It comes from Modern Tire Dealer 100's 2020's 100 Largest US Independent Tire Dealers.
| | | | | |
| --- | --- | --- | --- | --- |
| Company | Retail Outlets | Retail/Commercial Outlets | Commercial Outlets | Total Outlets |
| Redburn Tire Co. | 0 | 0 | 13 | 13 |
| Robertson Tire Co. Inc. | 13 | 0 | 0 | 13 |
| Ted Wiens Tire & Auto Centers | 10 | 0 | 3 | 13 |
| Clark Tire Co. | 11 | 1 | 0 | 12 |
| Appalachian Tire Products | 0 | 11 | 0 | 11 |
| F&F Tire & Service Co.  | 11 | 0 | 0 | 11 |
| Bruneel Point S Auto & Tire | 11 | 0 | 0 | 11 |
| Donald B. Rice Tire Co., dba Rice Tire | 0 | 11 | 0 | 11 |
| Parkhouse Tire Inc. | 0 | 0 | 11 | 11 |
| Tulare Firestone, dba TF Fire & Service | 2 | 9 | 0 | 11 |
| Wonderland Tire Co. | 8 | 0 | 2 | 10 |
You can consider those as your competitors. So, start looking at how they do their tire dealership business. If you do, use their methods to inform your decisions.
3. Picking An Ideal Location
Don't fix your tire dealership in a downtown area. Instead, pick a place near auto supply stores, gas stations, and auto repair shops.
It doesn't matter how the location looks. So, don't feel intimidated when your area looks like a grease monkey's playground. If that's where the market is, that's where the money is.
4. Registering The Tire Dealership In Your State And County
Depending on your business model, your tire dealership can either be:
a) A limited liability company
b) A corporation
c) A partnership
d) Or a sole proprietorship
Once you choose the business model, get an Employer Identification Number. You'll get it from the IRS.
Then, get a sales tax number. It helps the department of revenue collect sales tax from customers' purchases.
5. Opening The Dealership
Your branding should communicate that you deal with tires. So, buy tire racks or display the products on your walls. Simple: make your tire statement clear.
Also, display the list of tire brands you're selling. That will help all the walk-in customers know what to expect from your dealership.
6. Advertising Your New Business
Modern-day advertising helps businesses convert traffic into sales. So, if you can, pay for adverts on Facebook and Google. Also, consider shilling your dealership in newspapers and local magazines.
If you have salespersons, give them flyers to push your brand forward. As a start, your adverts should target gas stations and auto body repair shops.
How Do You Become A Tire Distributor?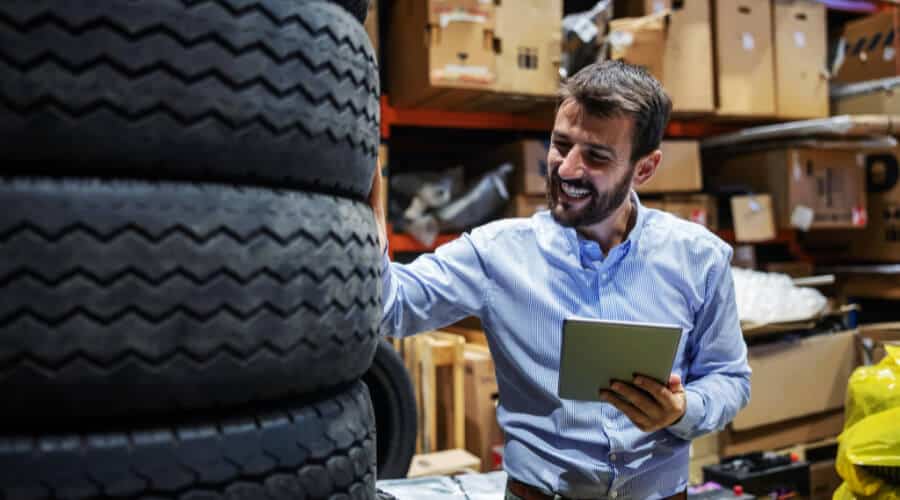 Unlike a dealership, distributing is a tall order. While tire dealers buy from suppliers, suppliers get the products from the manufacturers.
The advantage of being a distributor is that you deal with dealers, not customers. And usually, the dealers come to you. So, there is a ready market that frequents your warehouse.
The Competition Gets Hotter
But, only a few major distributors exist. From the dun&bradstreet website, there are only 3,157 companies. That means that the competition is stiff.
To put this to perspective, check the following table. It provides detailed information on the top 10 tire wholesalers in the US. Look at the sales revenue column.
See those numbers? Well, before you become a billion-dollar tire distributor, you'll have much to do.
So now, how do you become a tire distributor? Well, here are the steps:
1. Understand the different tire types. Here, focus on the following factors:
a) Tire size markings
b) Speed ratings
c) Load index
d) Uniform tire quality grading
e) Load range
f) Wheel basics
Note that there are three main types of tires. These are consumer, specialty, and commercial tires. So, look at each in-depth to become a better, more knowledgeable supplier.
2. Create a special list of products. Then, look at your competitors' offerings and prices. That will help you to price your tires. Also, you'll know whether to sell more products. These could be wheel weights and tubes.
3. Know the location of suppliers or manufacturers and buy the tires. Here, you will focus on the following:
a) Durability
b) Quality
c) Guarantee
d) Bulk-pricing
e) Discounts
f) Shipment costs
4. Pick a warehouse location. Here, ensure your site complies with your state's zoning regulations.
5. Get the necessary permits and licenses.
6. Buy vehicles to transport tires to the dealers.
7. Ensure you have insurance to cover your workers, warehouse, vehicles, and inventory.
Conclusion
There you have it – tire distributorship in the USA. Regardless of your state, getting a tire dealership is possible. But, be sure to bear some business costs.
Be advised to go for a dealership instead of wholesaling. That way, you'll penetrate the tire market and establish our brand fast.
With your dealership, you'll grow strong relationships with distributors. Also, you will build a solid client base. And if all goes well, you'll have an active market for the brands you promote.
Since I've finished, thanks in advance for sharing the article!
References:
https://www.moderntiredealer.com/ext/resources/products/research/mtdtop100.pdf