Last Updated on February 15, 2023 by Leepu Da Maxim
Kia stands for "Korea Industries of Automobiles" and it is a word that originates from Sino Korean characters that roughly translate to rising stars from the east. These characters are 起, originated and 亞, meaning Asia (east). Kia Motors is a brand that started selling some cars like Sportage and Sephia sedans back in 1994 in the U.S.
Key Takeaways
Kia Motor Corporation started in May 1944 and it is the oldest vehicle manufacturer in Korea and the second largest after Hyundai Corporation
Kia manufactures and sells vehicles that include minivans, crossovers, SUVs, and cars with a 10-year or 100,000 miles warranty
In the beginning, the company's original name was "Kyungsung Precision Industry" but in 1952 the name was changed to "Kia Industries"
In 1986, the company again rebrand itself and change its name to "Kia Motors Corporation"
The History of Kia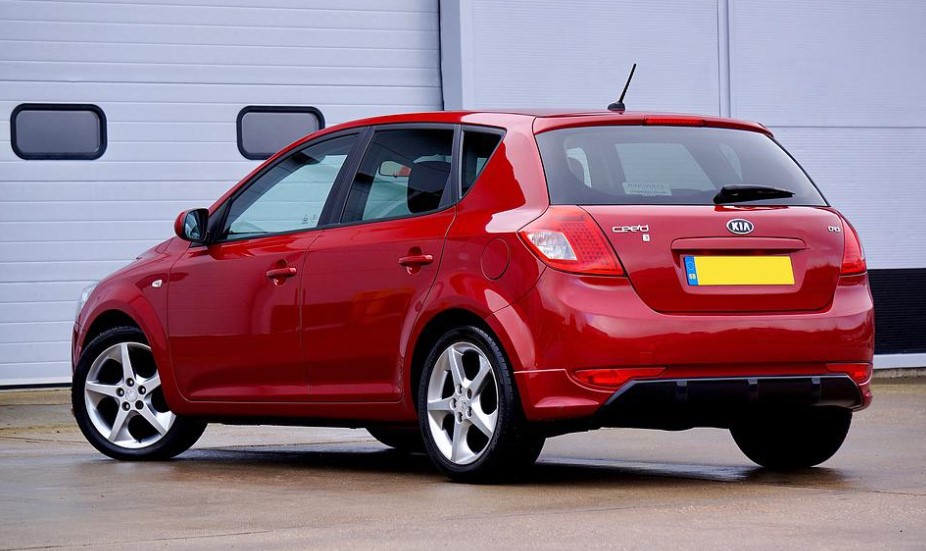 Kia Motors Corporation is the second-largest auto manufacturer in South Korea, with its headquarters in Seoul, the capital city. It was founded in December 1944, and by then, it was known as Kyungsung Precision Industry.
It was formed mainly to manufacture steel tubing and parts for bicycles. This company produced the first indigenous bicycle. In 1952, it changed its name to Kia. Do you know what Kia stands for? It stands for K.I., or "to arise from," and A is for Asia. Therefore, Kia means "to arise from Asia."
Motorcycles and Trucks
The company started to produce Honda-licensed small-sized motorcycles in 1957; in 1962, it made trucks licensed by Mazda and cars in 1974. It opened the Sohari plant in 1973, the first integrated automotive assembly.
After four years, the company started to manufacture small-sized Brisa cars before it stopped its manufacturing activities due to the dictatorship of Chun Doo-hwan, who enforced industry consolidation. Kia diverted their focus from manufacturing passenger cars to making small trucks.
At this time, it started manufacturing cars licensed to fiat and Peugeot. Almost 100,000 of these cars were made in 1982. The company also formed a partnership with ford motor company that derivated Mazda cars and manufactured vehicles for export to other countries and Domestic sales in South Korea.
Their models included Kia pride (a derivative of Mazda) and Avella. In 1992, the company entered America as Kia Motors America, where it sold its vehicles in the country. Since then, the company has spread its roots to 30 states in America with more than 100 dealers.
Bankruptcy
Unfortunately, the Kia Company went bankrupt in 1997, which made it agree to join hands with the Hyundai Motor Company a year later. Today as we speak, Hyundai owns 33 percent of the company.
European Markets
Kia Motors turned its focus to the European market from 2005 onwards, and in 2006, it employed Peter Schreyer as the chief designer.
In 2014, Pope Francis was in South Korea for a five-day tour and rode in a Kia vehicle known as the Kia soul. The company was top-ranked in the U.S. model for dependability in 2016. Since 1989, it has been the first non-luxury carmaker to earn this accolade. 
The Best-Selling Car
Despite the adverse effects of the covid 19 pandemic that struck the economy and issues related to the supply chain, Kia America sold 701,414 vehicles, of which 115,929 were Forte sedans, which made it to be the top-selling Kia car in 2021 compared to 84,997 sold in 2020.
What made this car have such high sales? It has some unique features that prompted its sales. These features include; 
Affordable price
Standard features list
Value proposition
A 201-HP turbocharged four-cylinder engine
147-HP four-pot motor
The above figures show that Forte registered an increase of 36 percent, based on a year-to-year comparison. On a month-to-month comparison basis, in December 2021, Kia sold 8,639 Forte, compared to 7,119 Forte in December 2020, meaning an increment of 21 percent of the sales. Thus, despite being a less engaging and not fun-to-drive vehicle, Forte still grabs good sales.
Who Owns Kia?
There have been several trades and disinvestments involved with the Kia motor corporation. The first happened during the 1997 financial crisis in Asia. Kia decided to trade with Hyundai Motors, and Hyundai owned 51% of Kia in 1998.
Ford owned a significant percentage of Kia, but Hyundai outbid it, and Kia became a Korean company wholly. By 2015, Hyundai owned 33.88% of Kia Motors as the largest stakeholder. However, Kia also owns stakes in 22 of Hyundai's companies. The actual owner of Kia Motor Corporation is Hyundai Motors. 
Kia in the US
Kia was first established in the U.S. in Irvine, California, and this remains the U.S. headquarters to date. The official date was October 21, 1992. The first Kia brands introduced to the U.S. market were Kia Sportage and Kia Sephia, introduced in 1993.
These cars came from four dealerships in Portland, Oregon, later spreading throughout the country.
 The growth continued, and in 2018 Kia Stinger was introduced, and Kia Telluride in 2019. The 2018 Stinger is a recognized Sedan that has won J.D. Power and Business Insider awards.
Kia Telluride was not left behind in the award-winning as it received several awards and recognition. Kia Stinger and Kia Telluride both continue to gain traction in the U.S. 
In the U.S. market, there are five crossovers and SUVs currently sold. They include Sportage, telluride, soul, Niro, and Sorento. Even though the American market has several Kias, only two are manufactured here: Optima and Sorento. 
Is Kia a Reliable Brand?
Kia is a reliable vehicle. If you want to know the reliability or durability, the warranty tells you a lot. Kia vehicles are backed by a 10-year warranty, meaning that even the manufacturers trust their products. They are sure the product will serve for several years before they start acting up or malfunctioning.
In 2013, Kia marked the 18th year in a down of improved market share in the United States. This can only be possible if the vehicles are reliable. Also, the main reason for being reliable is that in 2015, J.D.Power recognized Kia as the brand with the highest initial quality.
If these reasons do not convince you that Kia is reliable, you won't find any other brand that beats a Kia in its class. Knowing that it will not let you down when you need it the most, you can be confident in owning a Kia.
The Takeaway
If you love cars and know their history, then the rich history of Kia (the rising star from the east) will mesmerize you. Kia continues to prove its name with continuous growth, success, awards, and recognition. You can never go wrong with a Kia.
Reference 1: What does Kia mean? | FAQ | Kia
Reference 2: What Does Kia Mean In English? (ilovelanguages.com)