Last Updated on December 27, 2022 by Leepu Da Maxim
In California, all types of trucks are allowed as long as they compile with the state regulations. You should keep in mind that the rules and regulations of vehicles in California vary depending on the type and size of the vehicles.
Key Takeaways
According to King Pin to Rear Axle (KPRA) law, the center of the rear axle on all trailers in California must be at the 40-foot mark and the weight should not exceed 34,000 pounds
If you have a truck or large vehicle then it must meet California's emissions standards
To know if your vehicle meets California's emissions standards, you should check the "Vehicle Emission Control Information" label on the body of the truck 
Types of Trucks that are Allowed in California
Light-duty Trucks:

This type of vehicle has a gross vehicle weight rating (GVWR) of less than 26,000 pounds. Vehicles like pickup trucks, panel trucks, and small box trucks are considered light-duty trucks in California.

Medium-duty Trucks:

These trucks have a GVWR of between 26,000 and 33,000 pounds. Trucks that fall into this category are box trucks, delivery trucks, and some dump trucks. If you have this type of truck then your truck must meet certain size and weight restrictions.

Heavy-duty Trucks:

These trucks have a GVWR of more than 33,000 pounds. In order to drive this type of truck in California you will need a commercial driver's license. Trucks that fall into this category are semitrailers, tanker trucks, and large dump trucks.
Vehicles That Do Not Require Smog Inspection In California
| | |
| --- | --- |
| Year | Type Of Vehicle |
| 1975 and older vehicle | The gasoline-powered vehicle, including trailers and motorcycles |
| 1997 or older | Vehicles weighing more than 14,000 pounds or older than 1997 |
| Any year | A natural gas vehicle, and a weight greater than 14,000 pounds |
| Any year | Electric Vehicle |
| Vehicle less than 4 years old | Gasoline engine vehicles |
What Is The California Law Called KPRA?
Today California has a lot of regulations and prohibitions regarding vehicles that can be driven in the territory. Specifically, it is the kingpin to rear axle law. As such, every trailer and tractor must comply with these regulations as well as all similar vehicles.
Therefore, it is simply a set of aspects that must be considered by professional drivers who are dedicated to the transport or use of these vehicles. In particular, it is about a certain limit on the weight and length of the trailer that a driver can transport in his car.
On the one hand, the weight of the trailer axles must not exceed the limit of 34,000 pounds. On the other hand, it is also necessary to comply with a specific length in the center of the rear axle. In particular, this should not be more than about 40 feet in length of the entire trailer. If any of these aspects are exceeded, then the appropriate regulations are not being met.
Therefore, it is highly recommended that you have a tape measure before entering California territory with a truck. Here, to be completely safe you should measure approximately 10 feet between the rear of the trailer and the first axle of the wheels. Of course, you should not include the hinge or any other part that does not correspond to the measurement.
So, you need to weigh and check that both the trailer and the tractor are no heavier than the maximum weight allowed. Here, it is important to refrain from fines and various obstacles before entering California.
How Do I Know If My Vehicle Meets California's Emissions Standards?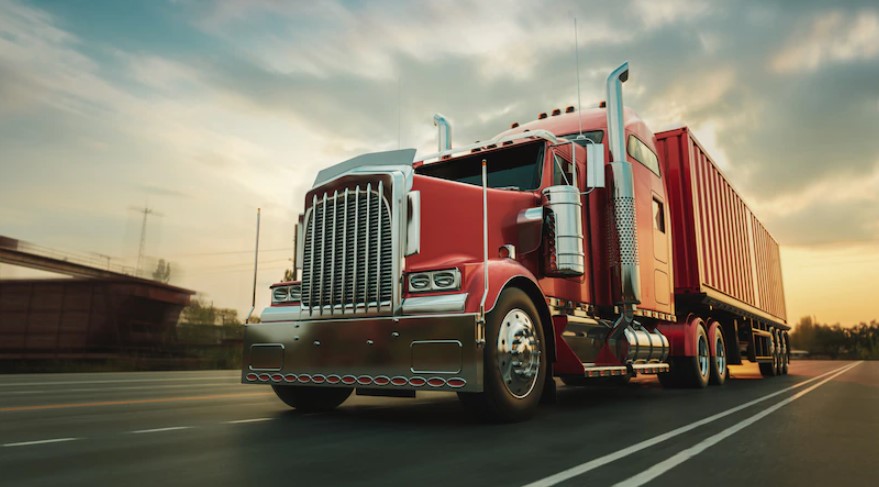 As mentioned, several requirements must be met before entering California with a truck. Here, it is often the case that truck owners are required to have a special oxygen sensor for this type of vehicle. This also requires that a truck or large vehicle meet California's emissions standards.
This feature is also required for all vehicles in general. This requirement is also comparable to federal emissions standards. Each of them has the objective of maintaining the environment with a low level of toxic emissions into the atmosphere. That is why, today and increasingly, it is required that vehicles, in general, emit a low level of toxic gases into the environment.
Beyond that, the important thing is that these requirements are met by the manufacturer of a certain model. According to experts, this is not associated with the place where a driver decided to travel. That's why two different places seek to comply with these regulations at the national level.
As we've mentioned, the California Air Resources Board seeks to enforce California's emissions standards. Also, federal law in this regard is regulated by the United States Environmental Protection Agency. To know if your vehicle is meeting the necessary standards, you will need to consider some important issues.
There are also several states like California that seek to protect these same standards. Therefore, it is highly likely that your vehicle will meet California's standards even if it was not manufactured in that state. This requires certain components and an exhaust configuration to meet California's emissions.
Each of these components may be somewhat different from those components that are required to meet federal emissions. So, you can detect the federal emissions system label to see if you meet the standards. An easy way to know this is to look in your vehicle's door jamb.
So, when you check the front radiator mount, under the hood, or in the strut tower layer, you will find the necessary information. Here, you should simply find a label indicating that your vehicle complies with all regulations that apply in California or at the federal level.
So, if this label names the California standards, then you should check to see if you have all the components necessary to meet those standards.
This is also the case if you want to comply with federal law standards. If the label indicates that you meet the federal standards then you will need to purchase the necessary components to do so.
Here, it is important to note that purchasing the wrong components could result in a malfunction of the vehicle. In other words, the engine control light will come on easily, and certain problems will arise as you use your vehicle.
What Are The Emissions Regulations For Trucks Looking For?
Here, it is necessary to consider that the main objective should be met by approximately 2035 and 2045. It has been determined for some time in California that within a few years all trucks should be operating completely free of toxic emissions into the environment. To this end, a series of regulations have been established that all drivers must be aware of.
By 2035, more than half of the trucks sold in California must have zero emissions. This will greatly help to make the air level much healthier and much less harmful.
On the other hand, the important thing here is that the level of gases that help the greenhouse effect can be reduced to a great extent. Also, California could reduce the level of dependence it has on the main energy product, oil. In turn, this would allow for a large number of benefits, although it doesn't favor truck owners very much.
Those who have suffered a certain amount of mishaps due to truck emissions could also benefit. Today, several industries are related to e-commerce in California. These include different types of transportation and trucks that do or do not require diesel fuel to operate.
So, this constant growth also allows the level of smog that the state's population must suffer to grow. Even in the Inland Empire region of Southern California, there are a large number of warehouses that use Amazon for their products. So people living in the surrounding area have registered about 1,200 delivery trucks on that highway in an hour.
At the same time, a large number of industries such as the industries that manufacture trucks, engines, and other sectors such as agriculture or oil are opposed to these measures. Furthermore, according to these industries, the economic losses that these regulations represent are added to those experienced by COVID-19.
However, this new regulation is related to some previous objectives to reduce in great quantity the emissions of gases that help the greenhouse effect. However, this new regulation is related to previous objectives to greatly reduce the emissions of gases that contribute to the greenhouse effect.
Compared to 1990, the objective is to reduce the emission of these gases by 40% by 2030. To this end, it has begun to require that new trucks have certain components inside.
This means that the first results can now be achieved. Another of the most important objectives is related to vehicles dedicated to transport, especially buses. So, by 2029, California's goal is to acquire only completely electric vehicles. By 2040, the goal is further expanded by transforming the entire fleet into electric buses.
It is also established that from 2024 delivery trucks with boxes and large platforms that are sold will be completely electric. On the one hand, this would allow us to increase through important percentages the number of electric trucks sold.
After several years, it is expected that by 2045 absolutely all trucks will be electric and remove the possibility that trucks that emit toxic gases will not be able to circulate.
Benefits Of Eliminating Diesel Trucks:
1.60,000 tons of nitrogen oxides are eliminated
2. More than 900 premature deaths in California's population prevented
3. Public health saves $9 billion in expenses
4. Transform 17,000,000 metric tons of carbon dioxide
5. Truck owners or drivers will save $6 billion in fuel
References:
https://www.overdriveonline.com/regulations/article/15290498/california-could-bar-80000-active-trucks-by-years-end
https://www.aqmd.gov/docs/default-source/ab-617-ab-134/steering-committees/wilmington/handouts-may9-2019.pdf?sfvrsn=8