Last Updated on December 27, 2022 by Leepu Da Maxim
There are many reasons trucks can slide on boat ramps. One very common reason is the slipperiness of the boat ramp when the ramp is wet or covered in algae. other reasons include long, ramps, heavy boats, low tide, etc.
Key Takeaways
A truck can slide on boat ramps if you don't set the parking brake on the truck
When a truck enters a boat ramp, it starts sliding down due to gravity and its own weight
The steep angle of the ramp is also a major reason many trucks slide on boat ramps
If your vehicle is not suitable for a boat ramp, then it could end up submerged in the water
Top 7 Reasons Why Trucks Slides on Boat Ramps
| | | |
| --- | --- | --- |
| Numbers | Reasons of Sliding | Comments & Solutions |
| 1. | Fewer Traction | Trucks don't have the traction on the ramp that they are used to in other conditions. This means that when trucks enter a boat ramp, they lose their grip and start sliding down. |
| 2. | Gravity & Heavier truck | The situation is worsened by the fact that many truck ramps are sloped downwards. When a truck enters a boat ramp, it starts sliding down due to gravity and its own weight. |
| 3. | Slippery Ramps | Another reason that makes the truck slides on boat ramps is that they are not paved with asphalt but with concrete or wood boards instead. The surface of these ramps is slippery and trucks can't get a good grip on them to stop their slide. |
| 4. | Inexperienced Driver | The truck driver should have enough control over their steering wheel so they don't go off course, and instead continue to push forward, continuing to steer the truck so that it doesn't run into the water. |
| 5. | Steep Angle of Ramp | The angle of the ramp is too steep for a truck to gain traction |
| 6. | The boat is way low in position than the ramp | A higher tide is the possible solution here. Wait for the higher tide to process the boat evacuation. |
| 7. | The ramp is too shallow | The truck should have enough space to move forward and if needed the driver may need to steer left or right to get the grips. |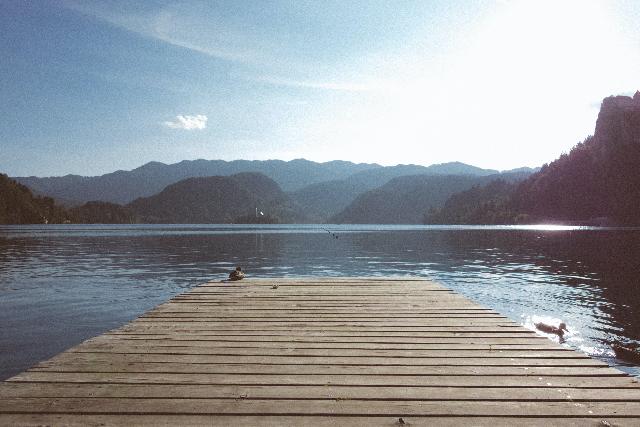 What To Do On A Boat Ramp To Avoid The Truck Sliding?
Here, it is necessary to avoid all kinds of damage that could occur on a boat. So, when a boat is launched, then the damage could be structural.
1. So, first, you must remember that your boat must be completely above water. If this doesn't happen, then your boat could get out of the water too quickly and quickly, without you on top of your boat of course.
2. Once you've checked that your boat is in the water, you can then release the safety chain or lifeline. Otherwise, you may suffer the need to face a high cost in damages and the embarrassment of the situation.
3. On the other hand, you should also consider where your boat is at all times. This is a fairly common situation when a person tries to use their boat without help. So, you should consider that the ramp should not be obstructed because other people will want to use it.
4. So, this means that you should move your boat away from the ramp once it is fully up or down the ramp. Otherwise, you will be obstructing the passage which of course endangers the integrity of your boat.
5. Additionally, it is important to consider that all the objects you need for your boat must be loaded on board. This includes anchoring a cooler, your fishing equipment, and all other necessary items. Conversely, one of the most uncomfortable situations is to realize that you have not brought all the items you need.
6. On the other hand, at the time of this procedure, your fishing rods, and everything you need should be in your vehicle or your boat. This way, you will be avoiding interfering with the ramp once again which of course is not recommended.
7. Here, it is important to add that you should only use a boat ramp if you have a boat. This means that you can use other platforms if you have floats, paddles, small rafts, or canoes. In this case, it is a set of smaller options that are ideal for kayakers, paddlers, or simply floating objects.
8. Last but not least, it is necessary to correctly use the hand brake of your truck. This simple oversight could allow your truck to end up completely flooded in the water. So, if you want to go home in your vehicle, you should not forget this detail. At the same time, the parking brake must be properly used, as a bad mistake could be high-cost damage.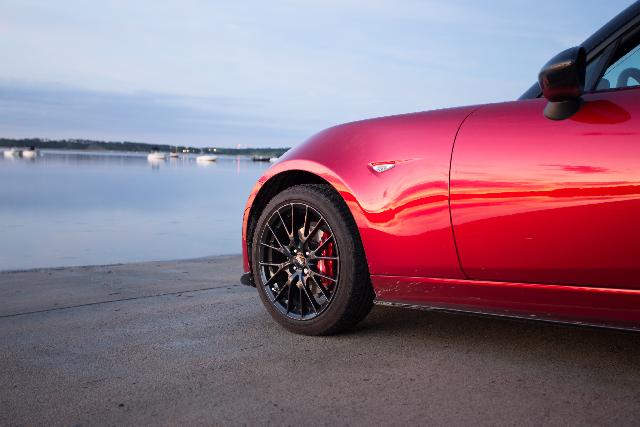 How To Repair A Truck That Has Sunk In The Water?
Here, it is first necessary to mention that you will need a professional to perform all the repairs required by a vehicle that has been flooded. This is such a complex matter that you should not attempt to perform the repairs yourself. The electrical components in a vehicle are becoming increasingly important.
So, you must take a set of steps to avoid a lot of high-caliber failures in your vehicle. Also, some of these failures could render any vehicle completely unusable.
1. First, you should check for possible water contamination in your truck. This can be done by simply checking the oil dipstick.
2. Besides, you should release the water by loosening the oil drain plug.
3. Of course, under no circumstances should you forget to remove the spark plugs from the truck.
4. Here, too, it is essential to change the oil and filter as soon as possible.
5. It is also important to completely remove the water inside the engine. To do this, keep the plugs out and then start the engine.
6. If you find water in the engine, you need to have lubricating oil. You can use this oil to spray a significant amount into the cylinders. Then, simply run the engine again for a few more minutes.
7. It is also advisable to change all the spark plugs on the truck and then start it up and check for proper operation.
8. Once you have managed to start the engine, then you should wait a few minutes for your truck to continue running on its own. Once several minutes have passed, you should check the oil so that you can turn off the engine.
9. Once you perform the oil filter change you will notice that the previous oil was milky and cloudy.
10. To avoid further problems, you should check to see if water has entered the truck's fuel tank. If this has happened then you must completely stop the fuel tank otherwise it could cause problems. Once the fuel tank is empty you can refuel.
On the other hand, it is necessary to mention that all these items will not help you at all if your truck has been flooded with saltwater. Here, the saltwater will manage to destroy a lot of important components of your vehicle. All that's left is to collect your junk and start looking for other vehicles to buy.
On the other hand, it is also important to check the control unit modules or fuse boxes. Each of these components has a special manufacturing and electronic design. Water can easily deteriorate them. Also, the budget you need for this could increase in the presence of some natural disasters.
Besides, if you decide to replace some of these components, your vehicle could be running immediately. Beyond that, several failures have a high percentage of probability in the long run. In turn, this is the same situation as with battery wire connections or wiring harnesses. By itself, every single electronic component in a vehicle should be replaced for safety.
Additionally, it is also necessary to completely ventilate the interior of a truck. This particular task is often one of the most difficult and expensive. Here, the interior trim components as well as the vehicle panels will need to be ventilated and dried out.
It may also be necessary to remove the trunk area from the seats and purchase a new carpet for installation. Along with this, we can add the inspection of certain damage to the underside and interior of the truck in cables and fuses. Also, you will need to allow air to circulate completely to obtain a more appropriate result.
In short, it is not worth all these efforts with a vehicle that has been completely flooded. Here, both the budget required and the dangers of working with this flooded vehicle are high.
What Vehicle Use On Boat Ramps?
Here, it is necessary to consider some important aspects that you may encounter on a boat ramp. As you may intuit, not all vehicles are really useful in this type of situation. Even without the right vehicle, you should avoid by all means parking in the middle of the ramp.
If your vehicle is not suitable for a boat ramp, then it could end up submerged in the water. Besides, repairs in this type of situation are often very difficult or even impossible.
A four-wheel-drive vehicle is necessary to avoid sandy and slippery boat ramps. Therefore, you should consider that it is already difficult to obtain adequate traction in this type of terrain. This way, you can also save the drive train, transmission, and clutch when using a low-range boat ramp.
References:
https://www.thehulltruth.com/boating-forum/173086-boat-ramp-sliding.html
https://www.progressive.com/lifelanes/adventure/boat-ramp-rules/