Last Updated on December 24, 2022 by Leepu Da Maxim
There are quite a few key reasons, Ford phased out the focus model in the United States. One key reason was the increasing competition in the compact car market, which made it difficult for Focus to remain competitive. Moreover, Ford was focusing more on the production of SUVs and trucks, instead of compact cars like the Focus model.
Key Takeaways
In 2018, Ford stopped selling the Focus in North America, mainly because of the decrease in sales
The sporty Focus Active model was made in China, so this model was subject to a 25% tariff which increased the price of this vehicle
The Mustang, which is Ford's last car made for the American market, is the closest thing to a Focus you can obtain these days in the United States
Larger cars such as the Explorer, F-250, and Transit vans accounted for 90% of Ford's sales in 2020
Why Keep A Dying Industry Alive?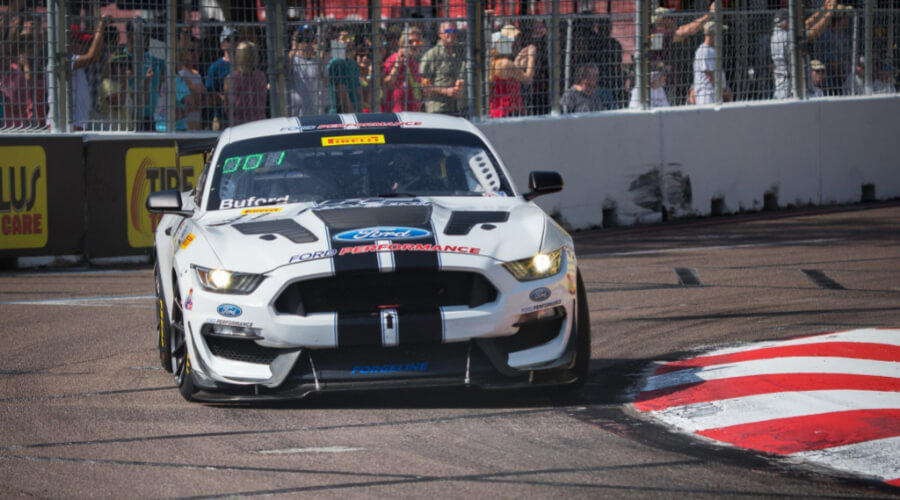 With the Explorer in the 1990s, Ford ushered in a new era of SUV popularity. Passenger Focuses were still useful as everyday family cars or commuters, but many consumers preferred SUVs because of their utility. Years later, the market is exhibiting a strong preference for a truck or crossover over a Focus. According to Auto Data, car-based models saw an 11 percent reduction in sales in 2017. Still, pickups and crossovers saw a 4.3 percent increase, accounting for 60 percent of all light-duty vehicle sales.
Focus lovers may be disappointed with the outcome. Nonetheless, many Americans no longer aim to purchase a sedan because other options provide more usefulness and purpose than mere transportation. Ford sells more F-series trucks than any other vehicle in the world.
Larger cars such as the Explorer, F-250, and Transit vans accounted for 90% of Ford's sales in 2020. Ford Motor Company sold 700,000 trucks in 2020, out of two million vehicles. Only the Mustang and GT are still available; therefore, only 163,000 cars got sold.
It's clear why Ford focused on more profitable and innovative ventures and left out the Focus production.
New Management Heading Ford
Jim Hackett, the former CEO of Ford, was a driving factor behind the company's decision to stop selling automobiles like the Focus. After taking over as CEO in 2017, Hackett moved the company's Focus to future developments.
After making the difficult decision to exit the Focus business, Hackett and other Ford executives committed $11 billion in electric vehicle research and development. Ford's notable models, such as the F-250 and Mustang Mach-E, were electrified thanks to this investment.
Other investments, such as a billion dollars in ArgoAI, a self-driving technology firm, appear to have paid off after Volkswagen purchased half of Ford's interest in the firm.
Hackett's initiatives fueled the emergence of bigger and more practical cars, resulting in the Ford Bronco's resurgence. The Ford Bronco was a popular off-road SUV in the 1990s, and it's back now, 24 years later. Surprisingly, the Bronco does not offer a hybrid option, which contradicts Hackett's electrified philosophy at Ford.
Ford Motor Company has had several CEOs come and leave throughout the years; Hackett is no exception, as he was only in charge for three years. That is primarily due to a 40% reduction in stock values in 2020. Some consider his influence on Ford to be a misdirection, but Ford needed to catch up with the electric wave of the future.
The Urgency For Ford To Reach Electrified Future
While there is ample evidence to back Hackett's choice to halt Focus production and invest in electrified projects, there appears to be an underlying cause for Ford's final decision. The American automobile industry obtained a revision to the EPA's computation of Corporate Average Fuel Economy (CAFE) regulations in 2011. The EPA utilizes the "footprint rule," which refers to the area between a vehicle's four wheels, to assess its fuel economy as a function of its size. Manufacturers will be enticed to develop larger vehicles due to this regulatory change, which will hold them to weaker standards. As a result, larger automobiles with higher profit margins fit the production.
Following EPA Administrator Scott Pruitt's declaration that the agency's 2025 goals will get rolled back, Ford's staff drew out what they required to meet CAFE standards. According to the results, Ford no longer requires mileage offsets from smaller, less profitable vehicles.
Ford released the Focus as a compact family car that prioritized fuel economy, cost, and usability. The corporation has reached a tipping point in its efforts to revamp its lineup in the face of the new millennium.
It had progressively declining sales in the years preceding up to its demise. Ford was able to go back to the drawing board with the changeover to a new model, much like it did in 1980 when the Escort replaced the Pinto in North America.
The Focus Era
Following its European premiere the previous year, Ford began selling the Focus in North America in 1999
Ford provided a multitude of engine options when it came to configuration options. On the other hand, the standard version had the same 2L CVH engine as the Escort, which showed its age. Premium variants used Mazda's L-series engine, which Ford licensed and renamed the Duratec, with a displacement of 2.3L.
With the advent of the second-generation Focus in 2008, that changed. For the North American market, Ford has built a fundamentally different car. Despite this, the emphasis on practicality and cost remained the same.
Before The Focus Phase Out, How Reliable Was It?
The Ford Focus' Achilles heel was its lack of dependability. The third generation had many problems and had to be recalled several times.
Ford's new PowerShift transmission, which employed a dual-clutch mechanism, was the main source of the problem. Excessive vibration, issues shifting into gear, and a stutter-prone driving experience were among the complaints made by owners. Ford attempted to resolve the issue with software upgrades and even entire replacements but to no avail. 
The corporation agreed to purchase back impacted vehicles following a class-action lawsuit, with owners receiving up to $22,000 in compensation.
Ford does not currently sell Focus automobiles in the United States. They still make some sold in other countries but do not export to the United States. Ford made this decision based solely on sales figures. They witnessed a significant reduction in the number of sedans sold each year and concluded it was time to shift manufacturing to SUVs, crossovers, and trucks, which were selling better.
Reference:
https://www.cars.com/articles/ford-kills-off-last-remaining-planned-focus-model-for-u-s-1420702786702/
https://www.hotcars.com/end-of-an-icon-ford-focus-discontinued/