Last Updated on February 14, 2023 by Leepu Da Maxim
Why did Ford Step Out of the Aviation Industry? The Great Depression was the greatest economic downturn, especially in the Industrialized sector; thus, it forced Ford to refocus on his main auto industry, and corporate aircraft operations got phased out in 1933.
Key Takeaways
In 1924, Ford built a sophisticated airport and established Midwestern freight, passenger, and airmail service before withdrawing in 1933
Ford stepped out of the aviation market mainly because of the high cost and low profitability of aircraft production
Ford faced huge competition in the aviation sector and didn't able to cope with the competition
Another reason Ford failed in the Aviation sector was they didn't have the necessary expertise and experienced personnel to effectively design and manufacture aircraft
The Ford Aviation History
Today, Henry Ford is barely acknowledged in aviation history. Only a few Ford Tri-Motors survive, most of which are on static display at museums, to remind us of Ford's role in developing commercial aviation at a vital juncture. 
However, because of the long-standing reputation for the dependability of his Model T automobile, the general public viewed Ford's foray into aviation design and manufacturing in the 1920s as a signpost showing the way to a day when flying would be safe.
Ford invested in William B. Stout's Stout Metal Airplane Company, which designed and manufactured all-metal planes, starting with the four-passenger, single-engine Stout 1-AS Air Sedan. The Air Pullman would pave the way for Ford's first three-engine plane, the 3-AT.
Following WWI, as public interest in aviation grew, so did Henry Ford's knowledge of commercial aviation's ability to transport vast numbers of passengers. In July 1925, he bought the capital and assets of the Stout Metal Airplane Co., which later became a branch of the Ford Motor Co. After that, the airport's facilities were dedicated to trimotor plane development and production. 
Ford Grows the Industry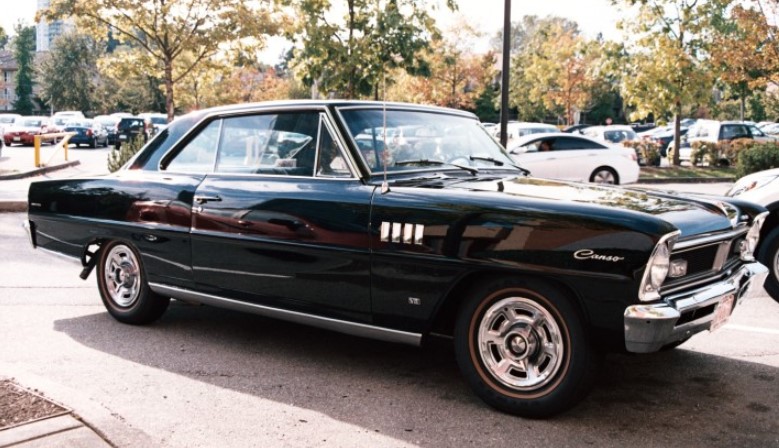 After buying Stout's assets, Ford revealed plans to start making planes at a rate of one every two weeks, which he claimed would be doable because he would apply the Ford system of progressive production to aircraft manufacturing for the first time. 
A new plant was erected to produce the ubiquitous Ford Tri-Motors—4-AT and 5-AT types marketed to the growing airlines, and output was boosted to one plane every other day within three years. 
Ford Tri-Motors were also purchased by the US Army, Navy, and Marine Corps for use as transports, with one being converted into an air ambulance. Additionally, Ford built a bomber, the XB-906, but the design was deemed unsuitable, and the XB-906was never given a federal contract.
Ford Tri-Motors had a particularly productive phase in 1928 and 1929. Some experimental designs were explored, including one on floats, another on skis, and another with two of the three engines installed within the wings rather than hanging beneath them. A 5-AT got modified with a single nose-mounted engine to form the 8-AT Freighter to establish that three engines were not required, but it was the single one made.
Stout had designed various aircraft in the period, including a twin-engine, duo amphibian that flew once and crashed in 1928. Ford also built a five-seat, single-engine monoplane that he hoped would meet the demand for executive transportation.
At this point, Ford realized the technological jump Douglas and Boeing made with their twin-engine DC-2s and DC-3s and their 247s.
He decided that the trimotor time was over with the Great Depression in full bloom. He would devote full attention to automotive manufacturing to keep his company afloat.
Brooks' death deeply devastated the Fords, and they halted Flivver's construction. However, Edsel's enthusiasm for small planes was reignited in November 1933 when Eugene Vidal, director of the Commerce Agency's Directorate of Aeronautics, urged the aircraft industry to manufacture 10,000 low-cost planes to "liberalize" aviation by making it accessible to the masses.
The Air Tours
On September 28, 1925, the first aviation tour began, and there were several minor incidents and forced landings due to the bad climate. Fokker was determined to show off his six-passenger—which had seven passengers on this day. However, he declined to land the heavy plane on multiple muddy fields instead of performing an overhead fly-by at each one before moving on to the next.
The final air tour, which took place in 1931, covered 4,818 miles and made 33 stops. Although the total prize money earned by Ford dealers to bring the event to their cities had grown, due to the depression, no funding got raised for a tour in 1932.
A campaign encouraging Ford vehicle dealers along the tour routes to paint the names of their towns on the roofs of their homes, along with an arrow pointing due north, was one of the side advantages of the air tours. 
That idea was developed further and later implemented in a Department of Commerce program. Around 6,000 localities in the United States had painted town identification signs on rooftops and water towers by 1929.
Despite their failures with small plane manufacturing, the Fords continued to promote commercial aviation. When piloted by competent pilots, they advertised Ford Tri-Motors in major newspapers and publications, emphasizing modern aircraft safety, comfort, and dependability.
An editorial in Aero Digest said, "it did more to promote flying among the reading public than all the tricks that have ever been accomplished."
Ford Indulges in Aviation One Last Time
The invasion of Adolf Hitler into Poland in 1939 shifted the focus of industrialists worldwide. Henry Ford, who despised war, rebuilt his firm fast to aid aviation, as he had done during World War I. He was a vocal opponent of "Roosevelt's Revolution" and made it no secret. 
Even though he was attacked in the media for his pacifist ideals, the company began accepting contracts to make war equipment for the United Kingdom and France in 1940. To create Centralized B-24 Liberators, Ford oversaw the construction of the world's largest factory, with 5 million square feet of space.
Employees quickly discovered that producing autos and aircraft on a moving assembly line was vastly different. Airplanes, unlike automobiles, were subject to constant design revisions as they were subjected to the hardships of combat. As a result, factory production slowed. The issue was worsened by a shortage of workers, a lack of knowledge, and insufficient supplies. 
Some people began to feel that planes couldn't be mass-produced, and critics began mocking them.
The last of the 8,685 Ford-built B-24 bombers were delivered in June 1945, bringing the company's aircraft production to a close.
The Bottom Line
During his lifetime, Henry Ford received no awards for his contributions to aviation. The National Aviation Hall of Fame ultimately recognized his achievements in 1984, inducting him "for significant contributions to aviation through his leadership in the invention and mass manufacture of commercial and military aircraft and engines."
Reference 1: Henry Ford's Trimotor Influenced the U.S. Commercial Airline Industry | Ally
Reference 2: Henry Ford: Aviation – The Henry Ford