Last Updated on February 3, 2023 by Leepu Da Maxim
Some of the worst tire brands in the USA are Compass, Telluride, Sumitomo, Dayton, Lanvigator, etc. These tire brands are receiving continuous low ratings and reviews from customers.
Key Takeaways
Ranking and tire rating scores are two main factors that are used to determine whether a tire brand is good or bad
The ranking of tire brands is made based on the performance, features, and price of their tires
The quality of a tire is determined based on traction, handling, durability, comfort, and fuel efficiency
Tire rating scores are given based on standardized tests performed by tire manufacturers and industry organizations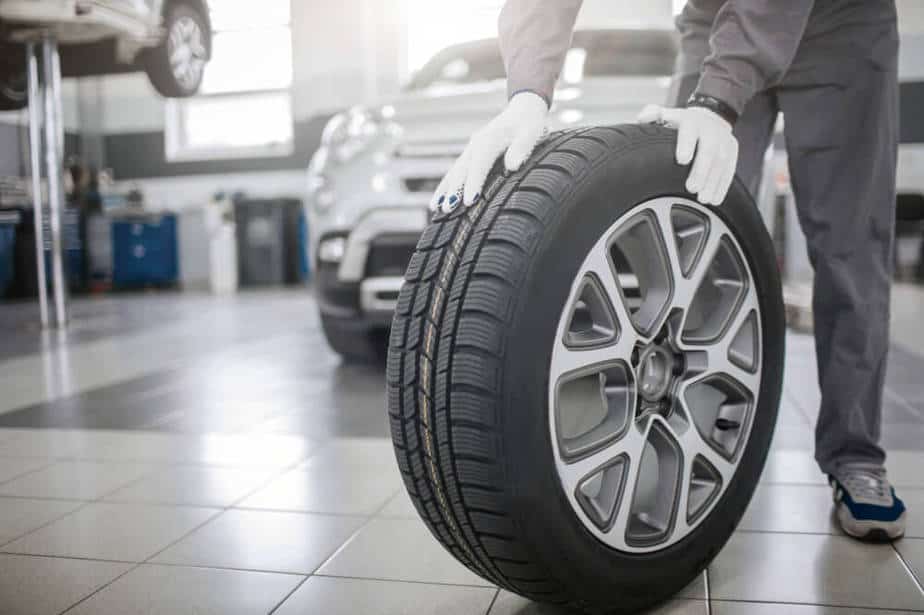 A Different Criteria With Ranking and Tire Rating Score
The Organization of Consumers and Users (OCU) is a European society. It focuses on consumer rights. In 2020, they did a study in Spain on the best tires. In their research, they focused on tire quality based on the following factors:
1. Durability
2. PVA (polyvinyl alcohol) content
3. Noise production
4. Behavior on the road
"For example, good tires should remain adhesive on wet surfaces. Also, they should be stable when you're moving on a straight section or in curves.
So, what was the outcome of the study? Check the following table for the rankings:
| | | |
| --- | --- | --- |
| Ranking Position | Brand | Rating Points / 100 |
| 23 | Kleber | 28 |
| 22 | Nankang | 32 |
| 21 | GT Radial | 35 |
| 20 | Nexen | 42 |
| 19 | Sava | 45 |
| 18 | Yokohama | 47 |
| 17 | Fulda | 49 |
| 16 | Uniroyal | 50 |
| 15 | Kumho | 51 |
| 14 | Falken | 51 |
| 13 | Apollo | 51 |
| 12 | Semperit | 53 |
| 11 | Hankook | 54 |
| 10 | Firestone | 55 |
| 9 | Barum | 56 |
| 8 | Michelin | 57 |
| 7 | Nokian | 58 |
| 6 | Pirelli | 59 |
| 5 | Bridgestone | 60 |
| 4 | Vredestein | 60 |
| 3 | Goodyear | 60 |
| 2 | Continental | 63 |
| 1 | Dunlop | 63 |
Looking at the table, the worst tire brands by OCU are:
1. Kleber (28/100)
2. Nankang (32/100)
3. GT Radial (35/100)
If you're wondering if those brands have active markets in the US, they do.
Worse Tire Brands: Wear And Tear
The OCU also presents interesting information about tire brands: wear and tear. You can say that the worst tire brands are those that travel the least miles before wearing out. And which are they?
They include:
1. Nankang: 20017 miles
2. Fulda: 22073 miles
3. Nokian: 22985 miles
4. Barum: 22985 miles
What Tire Brands Should I Avoid?
According to WorstBrands.com, here are the top brands to stay away from:
1. AKS Tires: their grip is poor
2. Autogreen Tires: have low-dry road grip
3. Carlisle Tires: are not resistant to weather
4. Chaoyang Tires: get punctured quickly
5. Falken Tires: have low road traction
6. Firestone Wilderness: lacks safety features
7. GeoStar Tires: have low driving comfort
8. GOODYEAR G159: some models are defective
9. Low-End General Tires: have low-quality material
10. Westlake Tires: have low lifespans
Is It Bad To Have Two Brands Of Tires?
Be advised to use the same tire brands on all wheel positions. But if you can't avoid it, keep reading.
Budget constraints and lack of availability may push you to mix. When that happens, do the following:
1. Ensure that the different brands have the same tread patterns.
2. Also, fit the identical pairs in one axle.
For example, if you have a Michelin and a Pirelli pair, have one pair on the front axle. Then, the other pair should go in the back.
Also, you can mix tire brands with different speed ratings and load indexes. But, the speed and load symbols should be higher than that of the vehicle.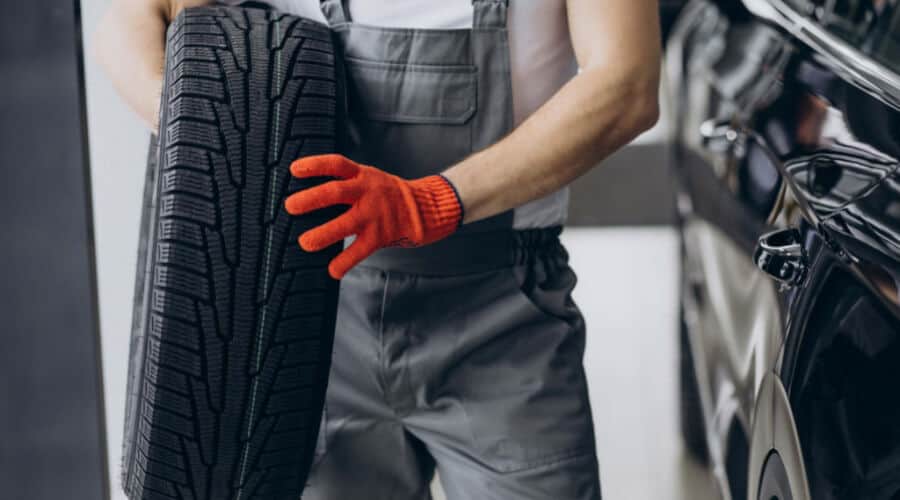 Listen To The Manufacturer
Before replacing tire brands, it's good to know what the manufacturer recommends. For example, if your vehicle is a 4WD, your manufacturer may tell you to fit new tires on the front axle.
Others will tell you to fit them to the rear axle. That improves grip and mitigates oversteer conditions.
How Do I Avoid The Worst Tire Brands In The USA?
It is possible and easy to avoid the worse tire brands. To do so, you have to consider the following factors when you go tire shopping:
1. Cost
2. Brand
3. Age
4. Quality and Safety Standards
1. Cost
Any customer who moves tires off the shelf checks their pocket first. When you're on a budget, you'll lean on the cheaper options. In that process, you may stumble upon a lousy tire brand.
If you can't avoid a cheaper option, take it. But, ensure that you understand the associated risks. Cheap tires won't last you long, and soon, you'll be back shopping.
2. Brand
In many industries, reputable brands often produce quality items. So when you spot a good-looking tire, check the inscription to see the brand name. Then, depending on the brand status, you'll know what to expect on the road.
Some of the most reputable brands are French, American, and Japanese. That means you should look up to see if the tire brand comes from any of those countries.
If it does and fits your budget, pick it up and head to the checkout.
But if it's Chinese, you should take things slow.
Chinese Tire Brands
Since China leads in the number of tire factories, they produce many tires. Unfortunately, this high production rate comes at the expense of quality. In the end, we have a market flooded with substandard tires.
And worse, these tires are cheap. So, a customer goes for their affordability and forgets about quality. But you shouldn't be that customer.
Avoid lesser-known Chinese brands. Those manufacturers compromise on safety, making their tires a liability.
I'm sure you don't want to add to the tire-related accident stats. And you won't, because I trust you'll choose a quality Chinese manufacturer.
Or better, a non-Chinese one.
3. Age
By looking at attires on the shelves, you won't know their age. So, ask the dealer how long they have been on display.
If they've stayed for too long, don't buy them. Remember that the tires may lose their quality because of exposure to heat.
To be safe, get a tire that left the manufacturing plant not too earlier. And don't store it for too long – bring it on the road asap.
4. Quality And Safety Standards
Road safety is crucial, and your tires have an immense contribution to it. So whatever tire you go for, ensure it guarantees your safety.
For quality and safety standards, you have to get assurance from the manufacturers. Many times, the assurance comes as a time-bound warranty. So, ensure your tire brand offers a warranty. If it doesn't, you can tell that the brand isn't confident about its product.
Apart from the warranty, look for publicized safety test results. The information will assure you of the tire and confidence in the brand. 
Conclusion
Well, now you have the worst tire brands in the USA. Apart from the 'Chinese' criteria, you will know a worse tire brand if:
1. It's not durable.
2. It makes a lot of noise on the road.
3. It skids and isn't adhesive to the ground.
Before you buy any brand, do your due diligence. When you know about the brand, you will buy a quality tire. And quality is safety. As I said, I'm sure you don't want to add to the tire-related accident stats.
And we're done! If you loved the read, don't forget to share! And your comments – leave them in the box below.
References:
https://www.motorverso.com/worst-tire-brands/
https://mechanicbase.com/tires/tire-brands-to-avoid-purchasing/