Last Updated on February 11, 2023 by Leepu Da Maxim
A cracked windshield is a common problem that causes discomfort and danger as you drive. If you have a broken or damaged windshield, consult a professional to have it replaced or repaired. The cost of repairing the windshield on your Toyota varies depending on the specific model but will average between $250 to $500.
Key Takeaways
Windshield repairs are pretty common, and they make up 70% of automobile insurance claims in the United States
Each year, around 14 million windshields are replaced in the U.S alone
The exact cost of replacing a windshield on a Toyota vehicle can vary and it mostly depends on the model and year of the car, the type of windshield, the place of replacement, etc.
You should check with the Toyota dealership or an auto glass specialist to find out the cost of replacing the Toyota windshield
How Much Does It Cost To Replace A Toyota Windshield?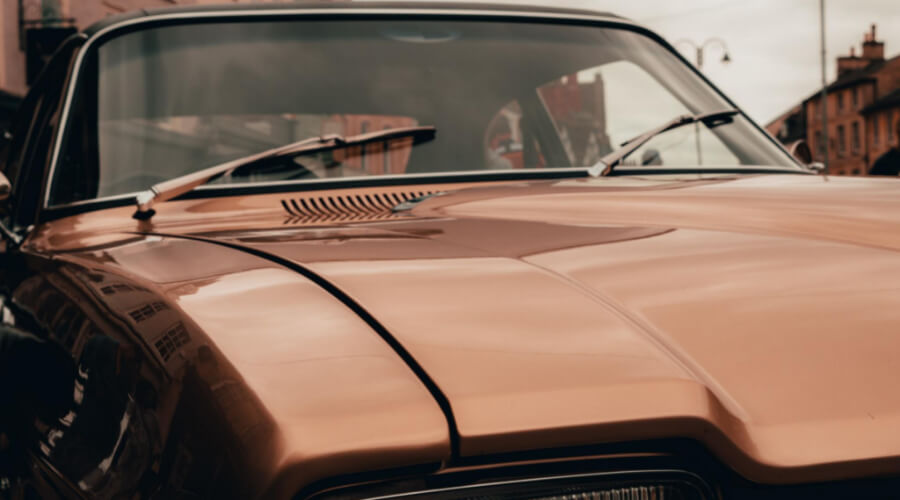 The windshield plays a crucial role in ensuring the driver is safe and secure. Not only does it protect you from debris on the road, but it also keeps the wind from your eyes as you drive. Driving around with a broken windshield is risky and may cause a fatal accident. If your Toyota windshield is damaged, it is advisable to have it replaced with a Toyota genuine parts replacement from a Toyota dealer. It would be best to find a trained technician to install it for guaranteed safety.
Using an aftermarket windshield replacement may void your warranty since it may affect the functionality of other systems. If the windshield replacement cost is covered by insurance, insist on getting a genuine Toyota windshield installed at an authorized Toyota dealership. You will also need to ensure that if your car is equipped with Toyota safety sense, all the calibrations that may be affected by installing a new windshield are recalibrated.
If you are not under warranty and insurance isn't taking care of the windshield replacement, you will need to pay cash to get it replaced. The amount you expect to spend will vary depending on your Toyota model, the type of glass you choose, the cost of parts and labor in your location, and technology options such as lane-keeping assist sensors on your car. Below is a table showing the average cost of windshield replacement on different Toyota models.
| | |
| --- | --- |
| Toyota model  | The average cost of windshield replacement |
| Toyota Corolla  | $ 260 |
| Toyota Tundra | $ 350  |
| Toyota Yaris  | $300 |
| Toyota Rav4 | $270 |
| Toyota Camry  | $250  |
| Toyota 4Runner  | $ 320 |
| Toyota Avalon | $ 200 |
| Toyota C-HR | $ 400 |
| Toyota Camry hybrid  | $300 |
| Toyota Celica  | $200 |
| Toyota FJ Cruiser | $280 |
| Toyota highlander  | $330  |
| Toyota Sienna  | $280 |
| Toyota Prius  | $450 |
| Toyota Venza  | $260 |
| Toyota Yaris iA | $320 |
| Toyota Previa  | $250 |
| Toyota Land cruiser  | $210 |
| Toyota Celica Supra  | $400 |
| Toyota Tacoma  | $300 |
Factors Affecting The Cost Of Windshield Replacement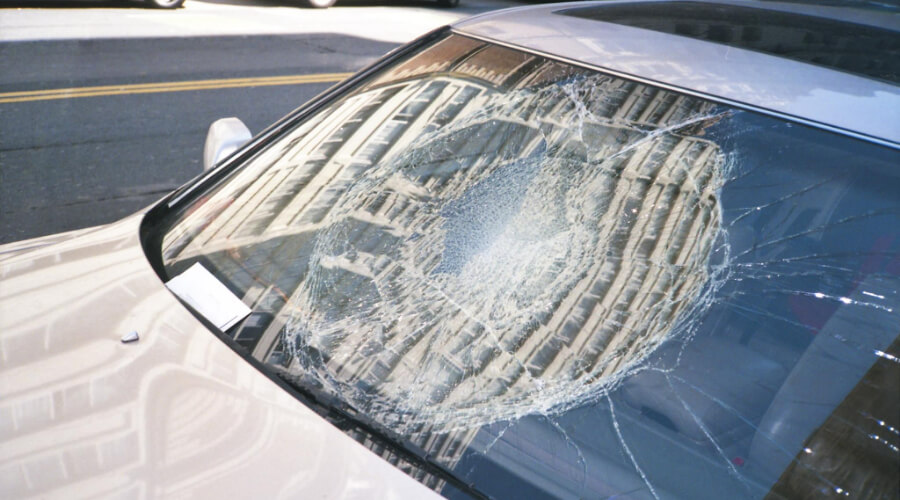 When looking to replace your windshield, it is advisable to get quotes from several providers and compare. You will often get different quotes from each dealer; they may also vary from the ones we have above. So, what influences the cost of windshield replacement? Let's find out
1. The Vehicle's Model And Year Of Manufacture
The cost of windshield replacement varies by up to a hundred dollars on different years of the same car. For example, a 2011 Toyota corolla windshield replacement costs $280, while a 2012 Toyota corolla will cost you $326, according to windshield guru. To know how much you will spend on your windshield replacement, you must contact the providers with specific details of your Toyota model and year of manufacture.
2. Special Features Such As Sensors On Your Windshield
If your Toyota is equipped with Toyota Safety Sense (TSS), you will pay more to replace your windshield than those without the TSS function. The higher price is because you will need to have your camera recalibrated and set to factory specifications. Your service provider must use a Toyota diagnostic computer to recalibrate the TSS features and ensure safety systems function as they are supposed to.
3. Type Of Glass Used For Windshield Replacement
If your car has a tinted windshield, expect to spend more than you would replace regular glass due to the extra changes after installation. Some Toyota models also have heads-up display (HUD) windshields which will cost even more to replace.
When choosing the glass for your windshield replacement, you have the option between original equipment manufacturer (OEM) and aftermarket glass. The OEM glass is made by the same company that made the original glass and matches in specs and quality to what your car had initially. Aftermarket glass is made to replace original parts and may vary in specs from the original.
Aftermarket parts will cost less than OEM, and insurance companies tend to use aftermarket parts when they are covering the cost of windshield replacement. If your vehicle is under warranty, ensure you get OEM glass since aftermarket replacements may interfere with your warranty. If your warranty is expired and you are paying cash for the repair, you can opt for an aftermarket part but make sure it matches the OEM glass's shape, thickness, and tolerance.
Frequently Asked Questions On Windshield Replacement
Q. Does Replace The Windshield Void Warranty?
No, most times, replacing the windshield will not void the warranty. Your warranty will only be void if the aftermarket part causes damage to another part that's covered by the warranty. The Magnuson-moss warranty act requires dealers to prove that the replacement caused a need for repair before denying warranty coverage.
Q. Can Windshield Cracks Be Repaired?
Yes, they can. If your windshield has a crack or chip that is less than three inches long, it is better to have it repaired instead of replacing it. Repairing is more cost-effective, and the windscreen will still function. Repairing your windshield will cost between $60 to $100, depending on the intensity of the damage.
Q. Which States Will Replace Your Windshield For Free?
Kentucky, South Carolina, and Florida are the states that waive deductibles for windshield repair and replacement. You only need to have a comprehensive insurance policy to have auto glass covered in these states. Your insurance company may offer auto glass repairs with a $0 deductible in other states. Your insurance provider will be better positioned to advise how much it would cost to replace a windshield.    
Q. Can I Replace My Windshield By Myself?
  Yes, you can, but experts do not recommend it. Instead of risking it, you are better off contacting professionals such as Safelite Auto Glass and having it replaced for a few dollars.                
Q. What Is A Deductible?
When negotiating with insurance, this term will come up a lot. When put, a deductible is the amount of money you pay out of pocket for the repairs. Some insurance plans allow you to waive deductibles by choosing separate auto glass coverage and others have a zero-deductible policy that you can buy separately.
Conclusion 
Windshield replacements cost more than you can imagine, especially now that vehicles have advanced safety features. These safety features make for a more comfortable driving experience while keeping us safe on the road and cost us more in vehicle repairs. The best way to avoid unexpected and expensive windshield replacement expenses is to protect your windshield by installing a windshield protection film.