Last Updated on September 10, 2022 by John K. Clifford
The Ford Motor Company was a brainchild of Henry Ford and came into being in 1903. Ever since its inception, it has been producing a line of impressive cars. These cars usually offer what most customers desire; fuel economy, safety, technology, and better performance. Therefore, the company not only transformed the automobile industry but also the working life and the purpose of transportation.
Ford has been running for decades and has become predominant in the car, truck, and SUV industry. Their brand has stood out for years against its competitors, thus making a name for itself. You may be asking yourself, what does Ford stand for?
Many people think that Ford has a meaning or is an abbreviation of something. The answer to this question is, Ford is not an acronym for something; Ford was named after the creator of the first Ford car, Henry Ford. He was an automaker who endeavored for excellence and established the company in 1903. 
Five years later, he invented the first successful automobile and named it the Model T. Henry Ford's name has been used over generations and has represented the brand ever since. While the brand does not stand for anything, the company stands on various founding principles. 
They developed the company around reliability and performance. It endeavors to give its customers satisfactory results when it comes to automobiles. With well-crafted modified models every year, Ford has established a reputable name in the automobile industry.
Why Do People Choose Ford Cars Over Others?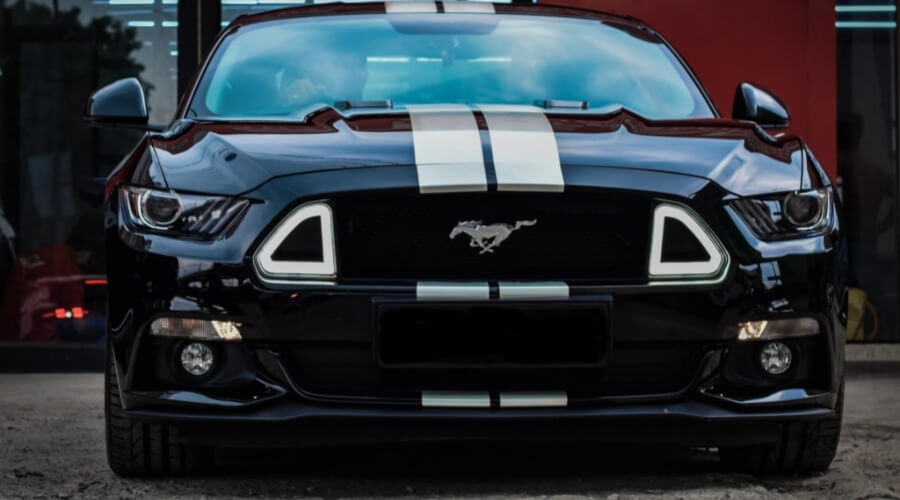 Since its inception, Ford has been leading in the art of vehicle manufacturing. With unrivaled experience spanning over a century, Ford has revolutionized the industry and has the edge over its competitors. 
Despite facing setbacks, the company's legacy regarding modern and top-notch technology has improved. It has topped other companies in the industry, making Ford a pioneer in engineering and auto technology. Below are the reasons why people prefer Ford vehicles over others:
1. Innovation
For decades, Ford Motor Company has never ceased to progress when researching and hatching new ways to improve their services and products. Currently, Ford is among the top names for best vehicles. With its patented models and innovation, trying to make the vehicles green and the ability of self-driving technology makes it reign over other brands.
2. Best Vehicles In The Market
When it comes to pickup trucks ad SUVs, it is evident that Ford has been leading for a long time. Ford's exceptional assembly of SUVs and pickup trucks offers their customers the best power, storage, and capability options. 
Ford also provides SUVs that suit every family; they have never stopped to provide style, convenience, power, capability, and environmental-friendly; all in one vehicle!
3. Best Green Engineering
Ford is among the leading manufacturers when it comes to green thinking. They developed green-friendly interior components in one of their models. Also, they included environmentally friendly EcoBoost technology in their cars. 
In their attempt to make the world a clean environment to stay in, they designed an assembly of vehicles that have green thinking.
4. Unmatched Value And Features
Ford models are a good value for the money. According to Bob Swope Ford, the best brand to buy an SUV with a budget of $25,000 is Ford. In addition, the style and design that Ford cars are unmatched since their designers raised the bar with looks and aesthetic effects.
How Soon Does Rust Appear On My Ford?
According to Motor and Wheels, rust may start to appear on Ford after three to five years; however, this number may vary depending on the model. For instance, one of the customers launched a complaint that his new Ford Explorer began rusting within the first six months. This indicated that time might not determine the rate of rust on your Ford.  
Some Ford models are more prone to rust than others. Ford users reported having seen rust in different vehicle parts in some areas, such as the sunroof, seat frames, hatch, and door hinges. Rust does not spare Ford vehicles as various customers complained of rust in different car parts.
However, poor manufacturing processes and your region influence how soon you get rust in your car. Some areas get salted in winter, and riding on their roads leads to rusting, also, parking your Ford model outside will accelerate rust on your car.
Maintenance Tips For Ford Cars
Ford cars are popular vehicles for most people, and they come in various shapes and designs. Regardless of what you want in a car, Ford has it. The following maintenance tips will help your car last longer:
1. Regular Washing
To make your car look great and avoid rust, wash it regularly. You don't have to do this every time you drive but ensure the dirt doesn't overstay. It would be best to clean in case of too much dirt, such as mud. While washing, be careful not to damage paint as this could lead to rusting.
2. Check Engine Oil
Checking the engine oil is a practice you should do every morning before driving. It should be the first thing before you turn on the car; check if there is enough oil in the engine. If it's not enough, add some more after confirming what oil should be used with your user manual.
3. Replace Air Filters
If you notice your filters have become dirty, you should change them immediately. They usually are located under the hood of your vehicle. If not, confirm its location on the user manual or ask an expert at an auto parts store or dealership. You can also check the user manual for the recommended mileage to replace. Make it a routine to always check your filters.
4. Driveline Maintenance
If you haven't performed driveline maintenance, you should do it and replace the driveline fluid as well. You may need tools such as a jack and others while performing this task. Some cars come with an automatic transmission fluid reminder, so you don't have to worry.
5. Check The Tires
Ensure to check the tires before driving even if you are going a short distance like the grocery store. Suppose a nail is stuck on the tires, or looks low on tire pressure, then have them fixed immediately. You don't need any problems while driving down the highway.
Whether you own the car for a few days or years, it is appropriate to think about how to maintain it. Follow the above tips and keep the regular maintenance to enjoy driving comfortably for years.
What Are The Common Problems That Affect Ford?
1. Failed Spark plug
2. Ignition system issues
3. Oil span Gasket leak
4. Swollen lug nuts
5. Exhaust Gas Recirculation (EGR) malfunction
6. Fuel Injection issues
7. Fuel pump Failure
8. Camshaft phaser issues
9. Head Gasket oil leak
You don't want to face such problems because they are hard to fix, and engine change may be expensive. Also, most parts require the removal of many components to complete a task. To avoid such issues, you should familiarize yourself with these problems and practice regular maintenance.
Which Ford's Engine Is Best?
Ford provides the V8 engine for the company's Coyote 5, which is among the leading sellers. McNally Institute reveals that when the V8 engines were released, it was regarded as the best modern engines. 
When Coyote V8 was introduced in the market in 2010, it came with various models that offered an excellent experience to its users. The table below shows Ford's engine sizes:
| | | |
| --- | --- | --- |
| Engine | Horsepower | Torque |
| 3.5 Liter EcoBoost Twin-Turbocharged V6 | 400HP | 500lb-ft |
| 3.0L Power stroke Turbodiesel V6 | 250HP | 440lb-ft |
| 2.7L Twin-Turbocharged V6 | 325HP | 400lb-ft |
| 5.0L Ti-VCT V8 | 400HP | 410lb-ft |
Reference:
https://www.abbreviations.com/FORD