Last Updated on December 29, 2022 by Leepu Da Maxim
No, you do not need to be with your car for AAA to tow it. However, you will need to provide some information to AAA so that they can locate and tow your vehicle. you have to provide information like your membership number, the location of the vehicle, and any other relevant details.
Key Takeaways
AAA (American Automobile Association) can tow your car from your house but it depends on the specific services and coverage provided by your AAA membership
If you need to travel with your vehicle then you should arrange your own transportation than riding with the tow truck driver
The number of times AAA will tow your car depends on the type of AAA membership you have
Using A Towing Service – Pros And Cons
Pros
Cons
Using this service provides a sense of control to the vehicle owner. Here the driver of the trailer will be next to his vehicle at all times.
Using towing services for your car can be much cheaper than other types of vehicle transfer services.
Here the towing service could also offer vehicle repair services according to some companies.
Generally, your vehicle can wear out more quickly when it is moved by a trailer.
Trailer drivers charge for service, not time. This makes them drive faster, which increases the likelihood of damage to your vehicle.
You can only choose a few destinations to move your vehicle to. The most common places are your home or a repair shop
Will AAA Tow A Car To My House?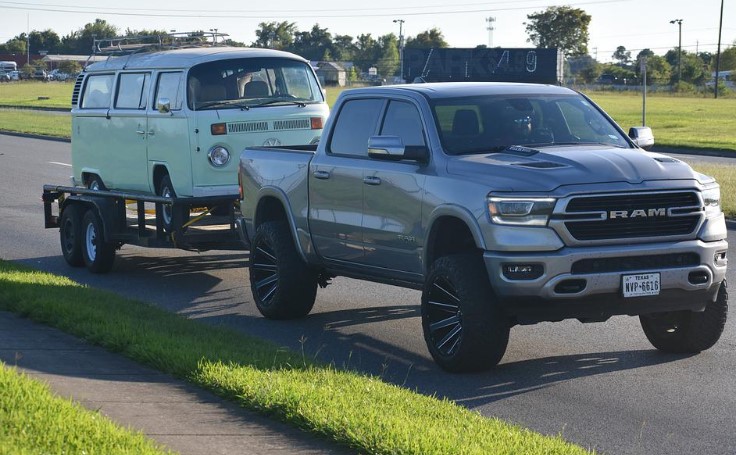 Those who can use the triple-A service will be able to choose a specific destination to be towed. Here, the vehicle owner has the freedom to choose a repair shop or their home. Therefore, it is usually wise to choose a third-party mechanic to repair the vehicle.
However, not everyone has the right budget for vehicle failure repair. That's why many people choose their home as the destination for towing their car. Of course, there is a downside to this, as they will need to be towed again because the vehicle is not working.
So, this type of triple-A service only provides a one-time tow of the damaged vehicle. Therefore, the person who chooses to move the damaged vehicle to their home will have to pay for a second trailer.
Of course, the towing service will provide a second trailer. However, in this case, the cost must be paid by the owner of the vehicle. So, it may be much more convenient to choose the repair shop directly as the destination for the first trailer. 
Can I Ride With The AAA Tow Truck Driver?
Here, people can ride along with the trailer driver. In turn, people are generally not allowed to travel in the same vehicle that is being towed. This is a dangerous situation that should be avoided at all times. Therefore, there are other options instead of traveling with the driver of the trailer.
The person who owns the damaged vehicle should have a second, separate vehicle. Of course, it is a very common way for a friend or family member to request assistance and transportation from the owner of the vehicle. Another way is for the owner of the vehicle to use some form of public transportation to get to the repair shop or home.
On the other hand, tow truck drivers can transport the damaged vehicle to an auto store. They can even do so outside of auto store hours.
However, tow truck drivers cannot leave a vehicle unattended and cannot ensure a vehicle either. So, there are several things people should consider before using the triple-A service.
How Many Times Will AAA Tow My Car?
In an entire year, a person using these towing services has a limited number of assistance calls. Therefore, anyone using this service will be able to request a tow about 4 times in the year.
Therefore, it is highly recommended to make the necessary repairs to the vehicle in case of a breakdown. Otherwise, you would need to call your trailer several times which is not convenient.
Of course, there are two members of the same household who each have the same amount of emergency services. So, they can use this service four times, which would be a total of 8 calls to the same household. This is one of the most common tactics to be able to have a greater amount of emergency services at no cost.
At the same time, it is necessary to take into account that there is not a certain waiting time between the different calls for assistance. However, this could make it easier for you to spend the four free cells too quickly.
Therefore, to avoid this, it is advisable to perform some regular maintenance on your vehicle. This will make it much easier to detect possible failures and breakdowns before they get worse.
How Soon Can I Use AAA?
Usually, a large number of people start with a basic membership in this service. So, the person can use all the benefits immediately after they are already a member. However, some particular services require a certain amount of waiting time before they can be used. This includes other types of vehicles that are not cars.
After the upgrade or payment of the enrollment fee, individuals must wait about seven days to use the additional services. In this case, the service for motorcycles and recreational vehicles is included, as it is a premier service. The most important thing here is that you should know these conditions before continuing to use any of these vehicles.
Another important condition here is that breakdowns that are already present in the vehicle should be repaired immediately. It is important since you cannot choose to use the towing service because of these breakdowns. Regardless of the date of update or addition, pre-existing breakdowns restrict the benefits.
Will AAA Tow My Car If I'm Drunk?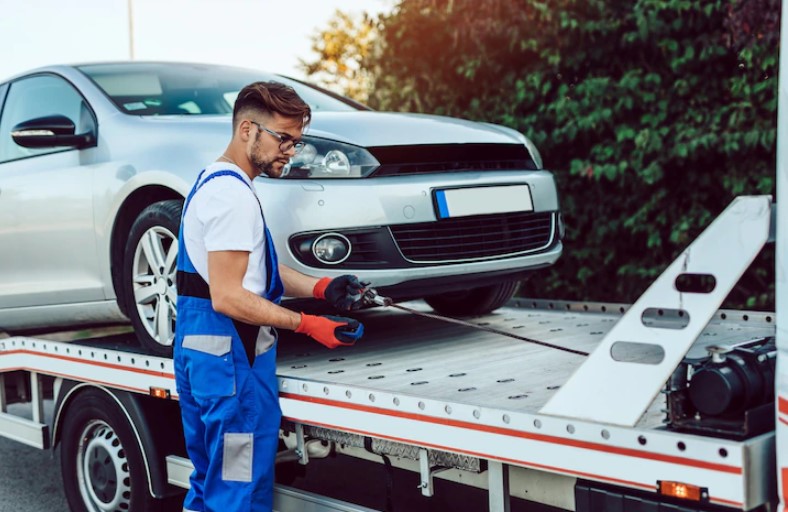 In this case, the person can use the towing service when they are drunk and cannot drive. However, this is not done for free as the vehicle is running properly. So, the person will be charged a reduced value instead of the usual cost. Therefore it is one of the best tactics to avoid possible fines or serious accidents.
On the other hand, the towing service can be used in case the vehicle does not work properly. In any of these cases, you will be able to choose a destination close to your home. After that, you can indicate that you will take care of the repairs of your vehicle the next day. To do so, some of the components of your vehicle would not have to work.
However, you should be aware that if these are pre-existing breakdowns before you are a member, then the towing service is not available. Therefore, it is highly recommended that you have your vehicle serviced properly before you become a member of this towing service. By doing this, you will be able to take advantage of all the benefits that AAA service can provide.
How Far Will Triple-A Tow For Free?
Here, the tow service gives you the possibility to be moved up to approximately 5 miles. In this case, when the transfer is this distance or less than 5 miles then the service is free.
Of course, for this, the vehicle should have some kind of breakdown and not start at all. When the vehicle is working perfectly, then the owner of the vehicle will have to pay the cost of the towing service.
This means that only 5 miles are the free transfer distance for those classic members. On the other hand, plus members have a longer free transfer distance available. In this case, plus members can be transferred free of charge for about 100 miles from the point of failure. This is a greater distance than these members can count on.
At the same time, vehicle breakdowns should not be persistent. If a vehicle has pre-existing faults, then it is not possible to use a trailer in some situations.
When a vehicle does not work due to some breakdowns, then it is necessary to pay the cost of moving the trailer. Also, some vehicles such as motorcycles and RVs require a few days of waiting to begin using benefits. 
How Much Is A AAA Battery?
Generally, you can find a lot of good quality options these days. Therefore, a high-quality battery can provide you with approximately 5 years of functionality. Of course, the exact characteristics depend on the type of battery your vehicle needs.
In turn, other factors can decrease the life of a battery. Some of them are the maintenance of climatic factors, some components of the vehicle, and the driving conditions of the user. Therefore, people should take care of these aspects to avoid the need to buy a new battery early. 
Does AAA Have A Waiting Period?
Generally, members wishing to use the emergency service should wait at least 48 hours. Here, it is necessary to consider that this time only applies to those people who acquire new memberships. Conversely, individuals who choose to pay a one-time fee should not wait this long. 
References: