Last Updated on December 29, 2022 by Leepu Da Maxim
There are various types of Sedan cars available like compact Sedan, mid-size Sedan, full-size Sedan, sport Sedan, hybrid Sedan, etc. Other less-known Sedan car types are the executive sedan and the luxury sedan.
Key Takeaways
Hybrid Sedan uses a combination of a gasoline engine and an electric motor to power the car
Sport Sedan is equipped with powerful engines and sport-tuned suspension for speed and handling
Compact Sedans are small, fuel-efficient cars and these types of cars are best for city driving
Full-size sedans are the largest type of Sedan with plenty of interior space and powerful engines
Buying A Sedan Car – Pros And Cons
Pros
Cons
1. More accessible entry and exit for passengers
2. An excellent option as a family vehicle
3. Good overall fuel consumption
4. Excellent interior space
5. Appropriate insurance pricing
6. Excellent safety devices
1. Not as attractive as luxury vehicles or sports cars
2. Less space than larger vehicles
3. Intermediate transport capacity
4. Full-size sedans are unsuitable for big cities
5. Wastes more fuel than compact cars 
What is the most basic car?
One of the most basic cars you can find in the market today is the 2019 Nissan Versa S. In fact, it is a vehicle that is cataloged within the sub-compact sedans.
Also, it has been created to provide a car with basic characteristics that are useful for everyday life. At the same time, the locks and windows are manually operated and it is a four-door vehicle.
As if that were not enough, this vehicle has the possibility of providing excellent characteristics for those people who require a basic car. In the same way, the fuel consumption is usually formidable as well as the life span that this vehicle can offer.
To be able to acquire this car, it is not necessary to have a big budget. Even repair and maintenance costs are usually not very high compared to other similar vehicles.
Of course, people here will find the functionality too basic. That is why it is not highly chosen massively in many parts of the world.
How are automobiles classified?
Generally, automobiles are classified by the number of wheels and axles they have. This is how we can find some two-wheeled vehicles such as motorcycles and scooters.
Along with this, we can also find some three-wheeled options such as tricycles. Finally, four-wheeled vehicles are the most common and a great variety of models can be found.
It is even possible to find different four-wheeled vehicles such as small recreational vehicles of different types and even vans of a moderate size. Each of these vehicles is designed to provide a specific set of advantages and benefits.
Generally, compact cars are used in large cities. This type of vehicle is much more comfortable to use since it does not require as much space on the streets.
On the other hand, it is also possible to find other types of vehicles such as vans or recreational vehicles. In particular, these units are often found in more remote locations such as suburban areas.
Driving these large vehicles through these areas is much easier than driving through big cities. This is also a major advantage since motorcycles are also found in large cities. In this case, it is one of the smallest and most comfortable vehicles to be used by one or two people.
Which is the No 1 car in India?
One of the vehicles that are most used in India is the Maruti Suzuki Alto 800. In fact, until several years ago it was the most sold vehicle among all those that exist in this territory.
However, in recent times this vehicle has come second to another very similar car. In particular, the compact sedan version of this same model has begun to occupy first place among the most used vehicles. At the same time, it is one of the favorite cars of many companies in India.
It is even necessary to take into account that compact cars are comfortable to be used in big cities. That is why in many places in India, this card can represent an advantage in traffic.
India has one of the largest populations in the world. So, it would be really difficult for all the people to choose a normal size car to transit in the big cities.
On the contrary, compact vehicles have the advantage of providing a more comfortable and efficient operation. Here, it is necessary to consider that fuel consumption is lower than other larger vehicles.
That is why this model is among the best-selling models of 2019 and 2020. All those who travel to India will notice that there is a large number of this model of vehicle. It is also widely used for personal or commercial use, such as cabs.
What car brand has the most models?
In general, the car brand that has the most models built today is Ford Motor Company. In particular, this company has about 14 models of vehicles that were built until a few years ago.
However, there are Japanese companies that also have many models in their manufacture. However, it is necessary to consider that the Ford Motor Company has a great trajectory and experience in car manufacturing.
Besides, we can also find other brands such as Chrysler Group, which until a few years ago manufactured 12 different vehicles. At the same time, in recent years the number of vehicles manufactured has been reduced considerably.
Nevertheless, Ford Motor Company continues to gain a lot of ground in recent times. At the same time, today it is possible to find different vehicles that are specially designed for certain geographical areas.
On the one hand, Ford's trucks are specially designed for those places and cities that are not very populated. These sites are especially ideal for driving large vehicles due to the low traffic they have. On the other hand, the more compact and smaller vehicles are found in greater numbers in the big cities.
This is not the case in the United States but in all the major cities of the world. Year after year, people prefer to use small efficient, and comfortable vehicles for the big tragic cities.
In particular, this vehicle can offer excellent features at an affordable cost. It is a sub-compact car that is very fuel-efficient. So, it's a great way to save some money in the long run. Although it is not a powerful car, the suspension allows for efficient driving.
However, this vehicle has fewer driving assistance features compared to other brands. For those users who enjoy small vehicles, the 2020 Toyota Yaris is one of the most recommended.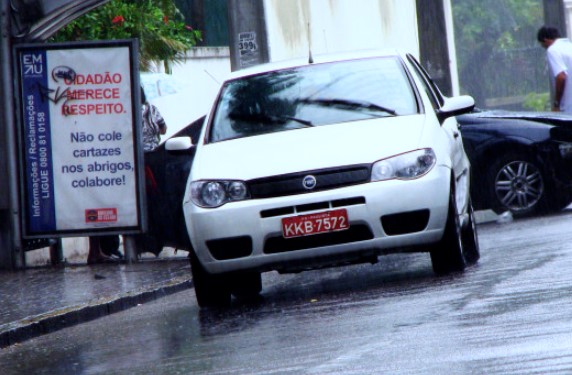 Not all vehicles today can combine excellent features with a classic design. Here, it is possible to enjoy a comfortable and efficient drive. It is possible to get a sporty power but a smooth ride. The fuel efficiency is acceptable while the interior space is optimal.
Thus, excellent interior space can also be incorporated for the comfortable transportation of the driver and passengers. Of course, the Honda Civic has been one of the most popular vehicles for several years.
Mazda 3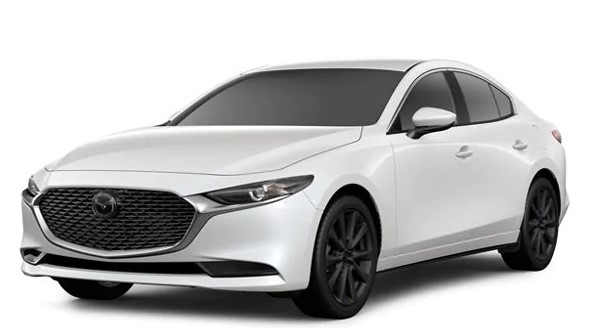 Another vehicle that can certainly convince a large number of people is the Mazda 3. In this case, it is possible to enjoy an excellent level of driving compared to a balanced power. At the same time, it is an agile vehicle that provides high-quality features. The driving system offers some useful aids to optimize every driving experience.
Volkswagen Jetta GLI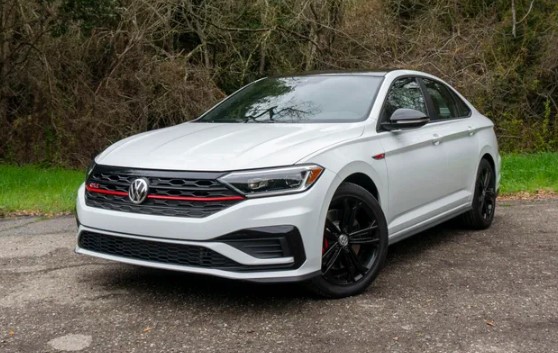 On the other hand, we must mention the Volkswagen Jetta GLI as one of the most practical and athletic cars. The interior space is excellent and is combined with a large capacity of the trunk.
The 4-cylinder engine provides the power necessary for a good response. Although fuel efficiency is not the best, the truth is that driving has optimal and ideal characteristics.
Hyundai Sonata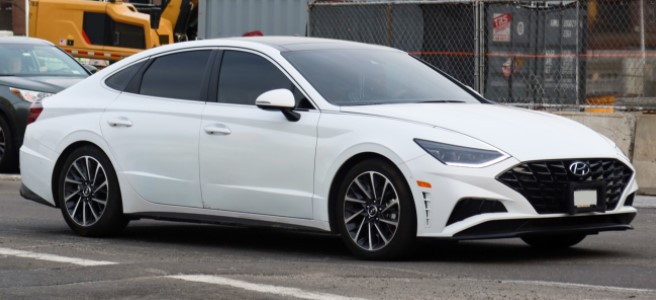 Last but not least, one of the most decent and unimpressive cars can also offer an excellent amount of torque. In particular, it is a 1.6-liter turbo engine which is also available with a 2.5-liter non-turbo engine. So also the interior is elegant and complemented by a comfortable and unique driving style. That is why it is one of the most chosen sedan cars in recent times.
Why is Nissan so cheap?
Generally, it is necessary to consider that those vehicles built between 1990 and 2004 are cheap and reliable. These vehicles were considered to be the most durable and resistant to moderate use.
This meant that these vehicles could provide an excellent service life. However, after these years Nissan needed to increase profits due to the economic crises suffered in those years.
That is why the parts that began to be used to manufacture Nissan vehicles were cheaper than usual. By doing this, then Nissan vehicles could be offered at a much more affordable cost than before.
However, this was not a good idea since the company was close to bankruptcy. Before this happened, Renault prevented Nissan from finally declaring bankruptcy.
However, today Nissan vehicles can provide excellent features to users. There are even some models that can be efficient for large or medium cities.
At the same time, it continues to be one of the most reliable and safe vehicles to use for many years. So, even after everything that has happened, people still use a Nissan vehicle as their main car.
Why are Kia cars so cheap?
Generally, the cheapest cars you can find in South Korea are Kia cars. These vehicles can be found in large part in India, China, Taiwan, the Middle East, as well as South Korea.
Here, both Kia and Hyundai vehicles do not need to be imported. This is why this is a set of duty-free vehicles. Therefore this undoubtedly allows us to decrease costs and provide excellent vehicles at a good price.
References:
https://en.wikipedia.org/wiki/Sedan_(automobile)#:~:text=Variations%20of%20the%20sedan%20style,sedan%2C%20and%20sedanet%2Fsedanette.
https://www.caranddriver.com/shopping-advice/g26100588/car-types/