Last Updated on February 14, 2023 by Leepu Da Maxim
The best way to use the seat belts properly is to put the belt across your chest. You have to ensure that the lap belt is low and tight across your hips. When using the chest belt you have to put the belt across your chest and ribcage.
Key Takeaways
When you are using your seatbelt, it is advised that your back is against the seat and your feet are on the floor
While using the seatbelt you should adjust the height of the shoulder strap so that it can fit comfortably across your chest
Once you fasten the seatbelt you have to ensure that the seatbelt is snug and fits comfortably across your lap and chest
Regardless of your driving distance, you should always wear the seat belt throughout the entire trip
How To Use The Seat Belt Correctly?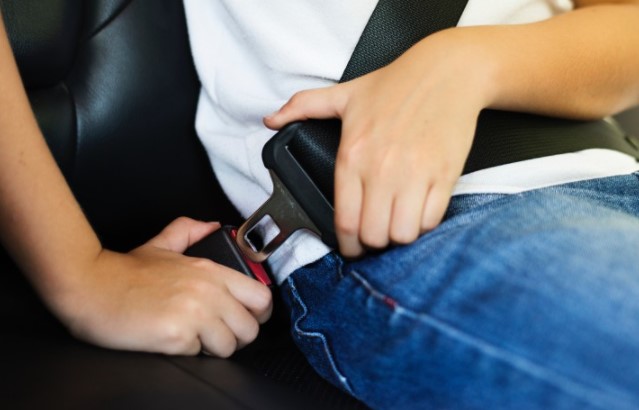 1. A Lifesaving Seat Belt
When it comes to protecting yourself against distracted, aggressive, or unskilled drivers behind the wheel, seat belts are the best option. Here, it is necessary to consider that 51% of male occupants who did not use seat belts died in an accident in 2017.
Therefore, the best option here is to avoid being thrown out of the vehicle and use the seat belt from the beginning to the end of the trip.
2. The Airbag Is An Additional Implement
Here, it is not optional to use a seat belt or an airbag. Too much impact from the front airbag can cause serious or fatal injury to people. So, the correct way is to use a seat belt to be protected next to the airbag.
How To Buckle Up?
1. The shoulder belt and lap belt should be secured across the rib cage and pelvis. These parts of the body are specially chosen because they are the strongest to withstand the forces of the crash.
2. The shoulder belt should be placed in the middle of the chest and away from the neck.
3. The lap belt does not rest on your stomach but your hips
4. The shoulder belt should not be under the arm or behind the back 
Also, a seat belt must be properly adjusted. To do this you must:
1. Verify the correct adjustment of the safety belts in a new car.
2. Ask about proper seat belt settings for comfort.
3. If you need more space in the seat belt you should contact the manufacturer.
4. You can purchase new seat belts if you drive a classic or older car.
References:
https://www.nhtsa.gov/document/proper-seat-belt-use
https://www.yourmechanic.com/article/how-to-wear-your-seat-belt-properly-by-jason-unrau