Last Updated on January 25, 2023 by Leepu Da Maxim
Park Model homes can be used any time of year as long as the home has proper insulation and electrical service. You have to install extra insulation and heating systems to keep the interior warm.
Key Takeaways
If you want to use the park model RV homes in the winter then you have to ensure that the unit is properly winterized to prevent damage from freezing temperatures
You can also buy pre-made park models because these models are specially designed for the winter season
It is cheaper to build park model Rv and the cost can range from $50,000 to $100,000
Features Of Model Park Homes
| | |
| --- | --- |
| Features | Description |
| Useful Life | This house usually offers a valuable life between 30 and 55 years, depending on multiple factors. |
| Dimensions | This type of house does not exceed 400 square feet. |
| Durability | The durability strength of this type of house is usually similar to traditional homes. |
| Rooms | It is like a one- or two-bedroom interior addition. |
| Tag | Park model homes are categorized as vehicles and not real estate.  |
A typical park model is built on a trailer chassis and in some cases, in a metal frame. They can withstand all types of winters, but not when they are in the ground. Park models are usually surrounded by trees, shrubs, flowers, and grass which offer limited protection from harsh winter conditions.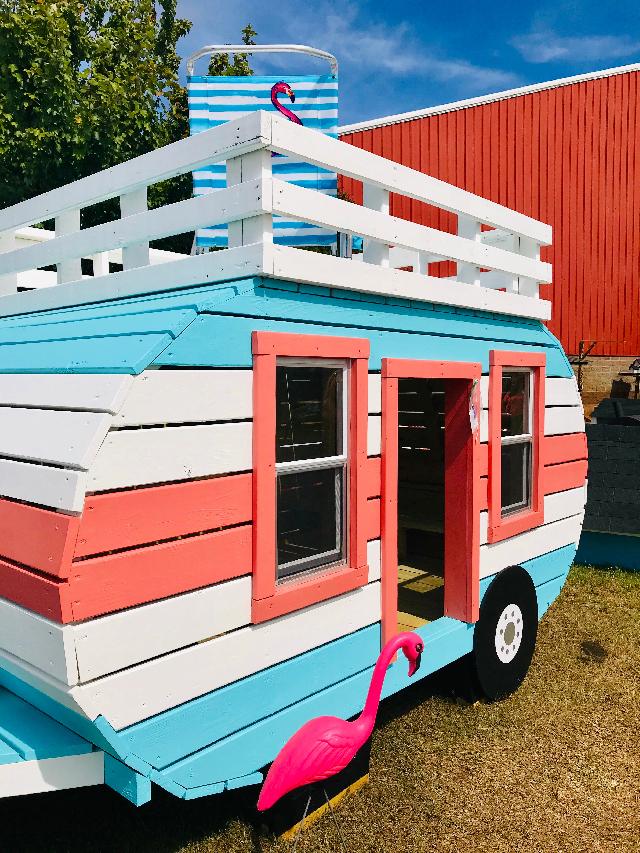 The Best Methods for Turning a Park Model Into a Winterized Home
Park model homes are popular in the United States. But they are not suitable for the cold winter. Therefore, people often turn them into the winterized homes.
There are many ways to turn a park model into a winterized home. One is to add insulation and wrap the house in polyurethane foam and seal any cracks in the exterior walls with caulk or other appropriate material. Another is to completely dismantle and rebuild the house, which would require hiring an architect and general contractor for this task.
The term "house in a box" refers to a type of prefabricated house that is shipped to the property site already partially constructed.
The price for this type of home ranges from $50,000 to $100,000. It is cheaper than building a traditional home because the materials are pre-cut and ready to assemble once they are on site.
The process is not too complicated, but it does require some work.
10 Reasons Why Park Models Make Awesome Winter Homes
Park models are typically small, single-story homes. They are usually used as seasonal homes for recreational purposes, but they can also be used as temporary housing in the winter.
Park models are perfect for people who are looking for homes in the coldest months of the year.
Winter can be an excellent time to buy a park model because there is less competition. You will also find more affordable prices on many of these great homes.
There are many reasons why park models make excellent housing options during the cold winter months. Read on to learn more about these 10 reasons!
1. Park models are inexpensive homes
2. Park Model homes are mobile
3. Park Model homes have insulation and heating
4. Park Model Homes can be heated without electricity
5. You can find them in all shapes and sizes
6. The size of a park model home is less than 800 square feet which makes it perfect for people living on a budget
7. They're easy to maintain and clean up after; you don't need a lot of space for this too! You can park them anywhere, whether that's in your living room or on your porch.
8. Park models can be left in the winter without having to worry about them being damaged.
9. Park models can be used in the winter even if the exterior of the home is still under construction.
10. Landlords are often more lenient in regard to rental agreements with park models.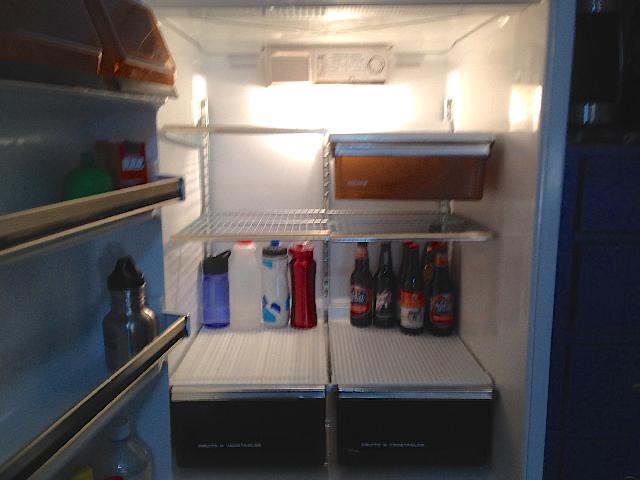 How Park Model RV Homes Can be Used Year-Round?
Parks models are mobile homes that are designed to be used as temporary or permanent dwellings. They can be placed in a park or at a residence. They have many uses, including providing affordable housing for senior citizens, vacation homes, and investment opportunities.
Park models have been around since the 1930s when the Federal Housing Authority created them to provide affordable housing in response to the Great Depression. In recent years, they have become more popular again with people looking for a way to live cheaply in retirement or as an investment opportunity.
Park Models for Residential Use
Park Model Homes are a great option for a person who wants a home that is not hard to move around. The Park Models are built on a permanent foundation but the house itself is transportable and can easily be moved from one location to another.
A Park Model Home can be used as an office, weekend cottage, or even as living quarters for someone who needs to live in the area temporarily.
The interior of this type of home is well insulated and has many amenities such as kitchens, bathrooms, and plumbing.
Park Models for Commercial Use
The office on wheels is a concept that was first developed by the U.S. military in the 1940s and 1950s to provide mobile workspace for field personnel. More recently, it has been adapted for commercial use by hotels, retailers, construction companies, medical professionals, etc.
The mobile hotel industry is currently dominated by large corporations such as Airbnb and VRBO that offer short-term rentals in people's homes or apartments, typically on a nightly or weekly basis. There are still opportunities for smaller players to enter the market with their own niche offerings based on their target market.
Park Models for Recreational Use
RV Park is a place where an RV can be parked overnight. The RV Park is also known as a trailer campsite.
RV parks are not just for long-term parking or for weekenders with their RV, but the park models are mostly marketed to people who like to camp out in their trailer homes.
RV parks are typically found in urban settings for travelers who are on the road. RV parks provide campers with a safe, secure, and often a scenic location to spend the night.
How to Keep Campers Warm in the Cold Weather
The cold weather is here and it's time to find a solution for keeping campers warm.
Cold weather is a problem for campers during the winter. Campers want to be able to enjoy their outdoor experience with their family during the cold months, but it can be difficult for them if they are uncomfortable. The best way to keep yourself warm in winter, as well as your camping gear, is by using a heated camper or heated tent.
Camping is a great way to spend time with friends and family and enjoy the beautiful outdoors. However, camping in winter is often more challenging than camping in other seasons.
The use of heated campers for sale can be one solution to this problem. These campers are equipped with heating systems that will keep the inside of the camper warm, even when it is very cold outside. This is a good way to ensure that you stay warm and dry during your outdoor adventures this winter!
What Are Park Model Homes?
Among the most popular options, these days are various RVs when it comes to mobile home living. These RVs attempt to incorporate a design very similar to a typical, average home. On some occasions, you can find homes with wood siding. It is also possible to meet these types of homes that are similar to log cabins.
However, park model homes are not the same as log cabins or traditional homes. Of course, a typical house has a proper foundation that is firmly attached to the ground. On the other hand, this type of mobile home is attached to a trailer and not to the ground. That is why it is a set of homes that can be moved from one place to another.
Even park model homes must meet a specific set of requirements due to their particular structure. There is a set of national standards that these types of homes must meet and other essential aspects.
It is not possible to find park model homes in any housing development. On the contrary, people who have these types of properties usually have recreational functionality. Parks that are specially designed for RVs or campgrounds are ideal for these types of mobile homes.
In these types of places, people can rent a space in the campground to park their homes for a certain amount of time. This type of site can be set up in many areas throughout the country.
However, another difference between the typical houses and the park models is the spaces of each structure. Most of these structures are only 400 square feet because they must be mounted on top of a trailer. Also, one or two bedrooms are usually incorporated, and they have a single entrance on one side only.
Most often, the dimensions of this structure are 8.6 feet wide and 13 feet long. Many of these structures can attach to a truck or car, depending on the dimensions and weight. In each of these instances, you might not need any special permit to drive on any road in the country.
Those models that are wider than 8 feet 6 inches wide require a special permit to drive in some places. Specifically, this is because they are vehicles of large size and considerable weight. Even in many situations, it can be a real challenge to move such a structure across mountains or winding roads.
Finally, another difference with any of the conventional homes is the category. These types of structures are not considered real estate because they can be moved. Instead, park models are considered vehicles. 
Do Model Parks Retain Their Value?
Everyone who is a true fan of motorhomes or large recreational vehicles has at one time or another considered park models to be transportable homes. Many people often choose this type of structure because of the specific features that each one incorporates. 
1. Lower Costs
Any of the park model homes require a lower cost than a conventional house erected on a lot. Even not everyone can access an entire mortgage for the purchase of a home. In many instances, a payment plan is incorporated here that is very similar to purchasing a vehicle.
Besides, the space limit of 400 square feet may be more than enough for one or two people. In this way, people could have their own homes without requiring a large budget for the initial cost and any mortgage's monthly payments. 
2. Quality Of The Structure
For many people, this type of home structure may be a bit inadequate as it is a mobile option. Beyond that, sturdy materials are usually used for the system without compromising the overall weight. Even inside, users can find a sufficient amount of space for one or two people. 
Of course, travel to various locations or weather conditions in some geographical regions may compromise this structure's durability. In any case, this type of house's durability strength is usually very similar to traditional homes built in residential areas.
3. Ability To Retain Value
As if that were not enough, this type of home also has excellent resistance to maintaining value. Considering the different climatic conditions of any country's geographical area, these structures usually provide a good result. Even the possibilities of using this type of home in other ways are versatile.
Many people can use this type of home as a great shelter in certain climates or as a stationary home cabin. Either way, the results are always very suitable due to the quality of the best park model homes.
4. A Lot Of Facilities
When it comes to such a house, the facilities are usually more comprehensive. Users will be able to become direct owners of mobile homes and transform their lifestyles. Simultaneously, the construction of this type of structure is usually very reliable in most situations. 
References:
https://www.hunker.com/12270003/how-to-winterize-a-park-model