Last Updated on February 14, 2023 by Leepu Da Maxim
The abbreviation GT on Ford Mustang is an acronym for Grand Touring or "Gran Turismo." In a nutshell, a GT automobile is a hybrid between a sports car and a luxury vehicle. All GT Mustangs were designed to provide performance, speed, and comfort.
Key Takeaways
Ford uses GT on their Mustang models to indicate that the vehicle is a high-performance variant of the Mustang
Usually, a Ford Mustang GT has a more powerful engine, sport-tuned suspension, and upgraded brakes compared to the base model
The Ford Mustang GT500 features a 5.4-liter supercharged V8 engine that produces 550 horsepower
The Ford Mustang GT350 features a naturally aspirated 5.2-liter V8 engine that produces 526 horsepower
Classic GT Mustang Debut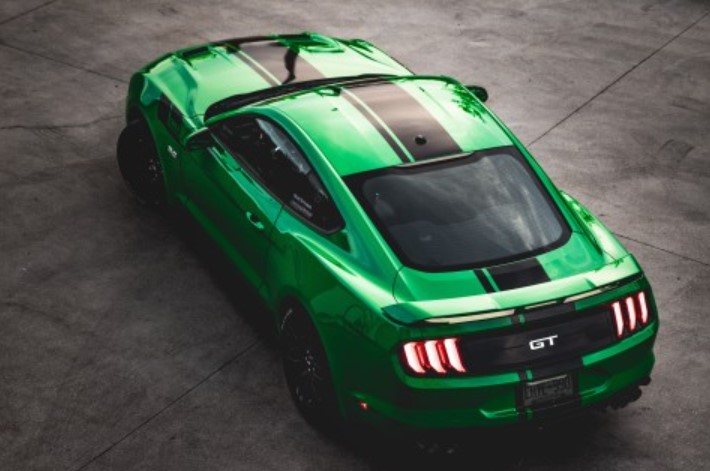 The Ford Mustang GT emerged on the racetrack for the first time in 1965. The base 1965 Ford Mustang and the optional GT package, which included a 289-cubic-inch V-8 engine, were available. That meant extra power beneath the hood for those who chose the GT option. 
A dual exhaust system with beautifully polished tips, GT trim, auxiliary fog lamps on the grille, front disk brakes, and GT badging got included in this particular kit. The GT package added an optional Rally-Pac instrument cluster and five-dial instruments to the cabin. Unfortunately, after 1969, the Mustang GT got forgotten.
The Mustang GT Roars Back to the Market
In 1982, Ford decided to reintroduce the Mustang GT after a ten-year layoff. It returned to the stage with a 5.0L V-8-powered Mustang this time.
The Fox Body design, which weighed roughly 200 pounds less than the previous body type, was one of the new and improved Mustang GT (the Mustang II). It resulted in a significant increase in gas mileage. The car was only offered as a three-door hatchback.
1982 Ford Mustang Specs (performance)
| | | |
| --- | --- | --- |
| Engine | Horse Power | Torque |
| 2.3L 4-cyl | 86 HP @ 4800 RPM | 118 lb-ft @ 2800 rpm |
| 3.36 6-cyl | 87 HP @ 3800 RPM | 160 lb-ft @ 1600 |
| 4.2L V8 | 120 HP @3400 RPM | 194 lb-ft @ 2200 |
| 5.0L V8 | 157 HP @4200 RPM | 240 lb-ft @ 2400 |
| | | |
The 1982 Mustang didn't appear to be different from prior Mustangs. It was still a four-eyed Fox Body, and it was available as a coupe or fastback. A flip-up open-air top could be opened partially or completely, which wasn't as excellent as a convertible. On the other hand, a T-roof permitted you to remove one or both side pieces.
However, if you wanted the GT, your body style options were a little more limited. The GT was only offered as a hatchback until 1983 when a convertible version was added. You could only choose between Black, Red, or Metallic Silver if you choose the GT package.
Which are the Most Reliable GT Mustangs?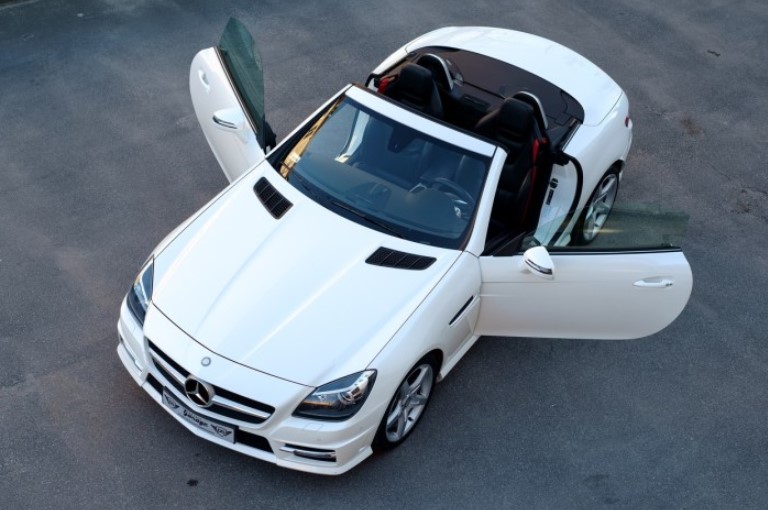 The GT Mustang is labeled "America's favorite pony car," and many car enthusiasts fantasize about owning one. You've most likely seen it in dozens of Hollywood films as well. It's a fan favorite because of its great performance and innovative engineering.
Here are some of the Mustang GT variants that you can count on:
1. Ford Mustang GT 2011
Over the years, the 2011 GT Mustang has developed quite a reputation. Almost everyone compliments the engine and performance of the vehicle. It also has other excellent qualities, as seen by its handling, fuel economy, and safety ratings.
The 2011 Mustang debuted new engines, earning an 8.5 out of 10 rating from US News.
Because of the rear seat space, the inside of the 2011 Mustang is always a source of contention. The back seat has been criticized as "cramped" by many automobile enthusiasts, consumers, and critics. 
2. Ford Mustang GT 2014
The end of the 5th generation was marked by the 2014 GT Mustang, which continued the history of supercharged engines. It gets excellent fuel economy for the performance it provides.
It comes with various engines, including a humming 305 horsepower V6 engine, a 420 horsepower V8, and a 662 horsepower V8.
The 2014 Mustang has a 4.5 out of 5 reliability rating from Consumer Reports. It receives an 8.3 overall rating from US News, with a 7.0 interior rating and an 8.8 safety rating.
It has an overall score of 80/100 and a quality and dependability score of 82/100. Despite this, it boasts an amazing 83/100 rating in the driving experience.
3. Ford Mustang 2021 GT
Consumer Reports rate the GT 2021 mustang at 76 out of 100- a total score that includes safety ratings based on overall performance.
It has a higher customer rating, with a 4.5 out of 5 ratings, equating to a 9 out of 10 ratings.
The 2021 Mustang receives a staggering 8.8 out of 10 overall rating from US News and a 9.3 out of 10 for safety. It gets a 9.0 out of 10 for performance and a 7.0 out of 10 for the interior.
The NHTSA gave the 2021 GT model a 5.0 out of 5.0 rating. It was also rated "good" in front and rear crash protection by the Insurance Institute for Highway Safety.
4. The New Ford Mustang Mach-E GT
Its powertrain consists of two electric motors that drive all four wheels and produce 480bhp and 860Nm of torque. When connected to a DC rapid charger, the 88kWh battery pack has a maximum range of 310 miles and supports 150kW charging, which means it can recharge from 10% to 80% capacity in around 45 minutes.
Ford equipped the Mach-e GT with MagneRide adaptive suspension with dedicated settings to cope with the increased power output. For the same reason, Brembo brakes are installed.
Ford has also changed the tires, adding special Pirelli units to handle the higher torque better. The powertrain has been tuned for more enjoyable driving with rear-biased power distribution.
The new GT Ford Mustang is easily the most practical automobile to ever bear the Mustang moniker, and it's expected to compete with many of its competitors. The rear seats can fold down to provide 1,420 liters of cargo capacity in addition to the 500-liter combined load space (100 liters in the front and the rest in the back).
Which Ford Mustang Years Should You Avoid?
These are the model years that are most likely to have issues after a length of time:
Ford Mustang 2015
The S550 heralded the start of a new chapter in the company's history. However, with the facelift and ostensible improvements came new heart-racing powertrain issues.
Divers have complained about shaky gears that cause the car to shake while driving. That can potentially result in traffic accidents, putting lives at risk.
Other years with similar issues are?
2016 GT Mustang.
2018 GT Mustang.
2006 GT Model.
What Are Some Common Ford Mustang Car Problems?
The hood gets corroded.
Non-functional airflow sensors.
Holes in the gasket.
Coolant with an unpleasant odor.
Besides minor flaws, the Ford Mustangs GT variants are the best and the car is worth the cost courtesy of performance and durability.
The Final Thought
A GT Mustang is an American icon built with speed, performance, and comfort. The initials 'GT' stands for Grand Touring, or "Gran Turismo"- a word originating from Italy.
Reference 1: What is the meaning of GT in Mustang GT? (carcovers.com)
Reference 2: What Does the GT in Mustang GT Stand For? | CJ Pony Parts