Last Updated on February 14, 2023 by Leepu Da Maxim
Toyota echo was discontinued because it didn't sell as well as Toyota expected. Toyota Yaris replaced the Echo and came with the needed standard features but maintained the same price range. Toyota Yaris came to fix most of the Echo's problems, and it is deemed superior to the Echo.
Key Takeaways
Toyota stopped the production of the Toyota Echo because of declining sales and a change in customer preference
Toyota replaced the Echo model with the Toyota Yaris which is more fuel efficient than the Echo
The market was demanding more technologically advanced vehicles so Toyota discontinued the Echo and introduced a new model Toyota Yaris
When Toyota introduced the Yaris model, it received positive reviews from customers and experts thanks to the improved features and design
Toyota Echo had some commendable sales in its first year, with Toyota selling 50,000 units. The sales dropped off fast, and Toyota only sold 4,000 Echos later, so they decided to discontinue the model. Most people assumed that the momentum in the first year was because people perceived the Toyota echo as a replacement for the tercel, a dependable and solid small car.
Toyota Echo failed for several reasons; first, the styling was a bit off with the front-down, rear-up design that made the car look like it wasn't in motion or as though it was braking hard.
It was also tall and narrow, making it feel awkward when cornering. The interior had lovely styling details, but it was cheaply made. The model also had a relatively high price tag considering its features.  
The base price for the Toyota Echo was $11,000, and for this price, you couldn't get air conditioning, power locks, or power-assisted steering. You had to fork out more money to get these features. Considering the cost of adding these features to make the model worthwhile, customers would opt for a similar model from competitors with all these features as standard.
Toyota decided to replace the Echo with the Yaris to fix most of these issues. The Yaris had the price range of a Toyota Echo, but it came with all the features that customers wanted as standard.
Toyota also worked on the styling and toned down the front-down design making it more appealing. The Toyota Yaris grew to become a staple in Toyota's small cars lineup.
Is the Toyota Yaris Inferior to the Echo Counterpart?
You're mistaken if you thought the Yaris was inferior to the Echo. Toyota referred to the release of the Toyota Yaris as "sweet salvation."
This article takes you through a detailed comparison between Toyota Echo and Toyota Yaris. In the end, you can differentiate between them and tell which mode is inferior to the other. We shall also look at some common questions and answer them. Keep reading!
Toyota Echo vs. Toyota Yaris (Detailed Comparison)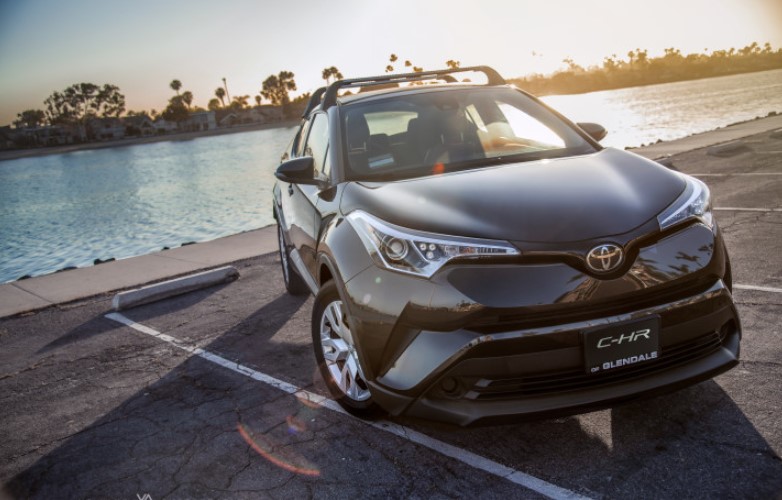 Between 2000 and 2004, Toyota produced Toyota Echo, but it didn't perform as well as the manufacturer expected. The model was discontinued in 2004, with that model year being the last.
In 2007, Toyota started producing the Toyota Yaris to replace the Echo. Toyota Yaris came with better features as standard, and it was also more spacious. Let's have a look at the different features of these two models.
| | | |
| --- | --- | --- |
| Model  | Toyota Echo  | Toyota Yaris  |
| Engine  | 1.5Liter 4-cylinder engine | 1.5-liter 4-cylinder engine |
| Transmission  | 5-speed manual  | Manual and automatic variants |
| Drivetrain  | Front-wheel drive  | Front-wheel drive  |
| Horsepower  | 108hp | 106 hp |
| Maximum seating capacity  | 5  | 5 |
| Size  | Length- 164.8", height- 59.4" | Length- 169.3", height- 57.5" |
| EPA vehicle classification  | Compact  | Sub-compact  |
| Torque  | 105 @4200 | 103@4200 |
| Brakes  | Front disc- rear drum | Front disc-rear drum |
| Steering type  | Rack & pinion | Electric rack & pinion  |
| Base curb weight | 2035lbs | 2311 lbs1 |
| Fuel tank capacity  | 11.9 gal | 11.1 gal |
| Standard safety features | Driver and passenger airbag | ABS brakes, driver and passenger airbags, front side and curtain airbags |
| Standard comfort features | Radio  | Air conditioning, radio, power windows, and power door locks  |
As you can tell from the table above, the Toyota Yaris comes with better, more advanced, and well-thought-out features than the Toyota echo. For the same price range. Customers get better value for money with the Yaris. Let's see how the models compete in different ratings,
Reliability 
 Toyota is generally known for making reliable vehicles; these two models do not disappoint. They are dependable and can get you to your destination each time without fail. Everyone who has driven both models can attest that they do not break down regularly and can last a lifetime without needing major repairs.
Safety Ratings 
When comparing the safety between the Toyota Echo and Yaris, the Toyota Yaris is better by far. It comes with four airbags; passenger, driver, frontside, and curtain airbags, while the Toyota echo only comes with driver and passenger airbags with optional front side airbags. Toyota Yaris also comes with standard ABS brakes, while this feature is optional on the Echo.
For NHTSA crash test results, the Yaris is a clear winner, scoring five stars for the front crash and overall tests, side crash overall, side barrier driver, side barrier passenger, side pole driver, and rollover.
It has a four-star rating for the front crash passenger rating. On the other hand, the Toyota Echo has a four-star rating for the front driver, front passenger, side rear passenger, and rollover and a three-star rating for the side driver crash test. By these ratings, you are much safer driving a Yaris than a Toyota Echo. 
Comfort and Convenience
One of the main reasons the Toyota Echo was discontinued was that it didn't have most features that customers preferred as standard. You had to pay more than the base price to get features that make up a comfortable driving experience, such as air-conditioning.
When the Yaris was introduced, it came with all these features and more as standard. Therefore, the Yaris offers more convenience and comfort features. 
Toyota Yaris comes with air conditioning, power windows, power door locks, and passenger power seats as standard for comfort features. All these features are optional in the Echo except the radio, and you will have to pay more to get them.
Value for Money
Toyota Echo was slightly cheaper than the Yaris, but this low price tag came at a cost; it lacked some essential features which customers had to pay more for. It also had basic interiors that felt cheap.
The Toyota Yaris was within the price range of the Toyota Echo but had a higher price tag. However, it has all the necessary features for a safe and comfortable driving experience. Having all the installed features means you get better value from the Yaris than the Echo.
Verdict
Toyota Yaris is superior to the Toyota Echo as it is reasonably priced and well-equipped. It also has a better and more appealing design making it a better option for most consumers. Many people driving the Toyota Echo feel that the Yaris is better equipped. 
Frequently Asked Questions
Is Toyota discontinuing the Yaris?
Yes, Toyota announced that they are discontinuing the Yaris and Yaris hatchback, with the 2020 models being the last model years for each vehicle. The company said that the move is part of their product strategy to cater to the evolving needs of their customer through enhancing their technology and product offering. Toyota also said they are preparing to launch new models, thus the move.
Which is better the Yaris and Echo?
Toyota Echo is lighter than Yaris and uses less gas; it is also relatively cheaper. On the other hand, the Yaris is more spacious and comfortable and holds the road better. It also has many useful features, making it stand out. If you are looking at cost and fuel consumption, the Echo is better, but the Yaris is better if you focus more on the comfort and driving experience.
How many miles does Toyota Echo last?
 A Toyota Echo can last up to 200,000 miles with proper care and maintenance. If you want your Toyota to last long, keep up with scheduled maintenance and repair issues as soon as they occur, and watch your driving habits.
Final word 
Both Toyota Echo and Yaris are excellent and reliable models, although they are no longer being produced. The models are affordable and durable, but drivers love the Yaris more because its features make it a comfortable ride. The Yaris is superior to the Echo, so Toyota chose this model as a suitable replacement for the Echo.
Reference 1: Difference Between Toyota Echo and Yaris – Ask Any Difference
Reference 2: 2005 Toyota ECHO vs. 2011 Toyota Yaris | Cars.com