Last Updated on December 26, 2022 by Leepu Da Maxim
Car window decal is available in various sizes like small, medium, large, extra large, etc. The size of a small car window decal is 4 inches by 4 inches while the size of an extra-large window decal is 10 inches by 10 inches.
Key Takeaways
You have to adjust the size of the decal based on the size and shape of your car's window, the design of your decal, and your personal preferences
You must measure the window of your car before making the final decision
You can also customize the size of your decal to fit your specific needs which is very convenient
No matter what type of window you have, a white lettering decal offers excellent visibility
Sticker Size In Inches
| | |
| --- | --- |
| Type | Size |
| Small | 4 inches by 4 inches |
| Medium | 6 inches by 6 inches |
| Large | 8 inches by 8 inches |
| Extra Large | 10 inches by 10 inches |
What Color To Choose On The Sticker?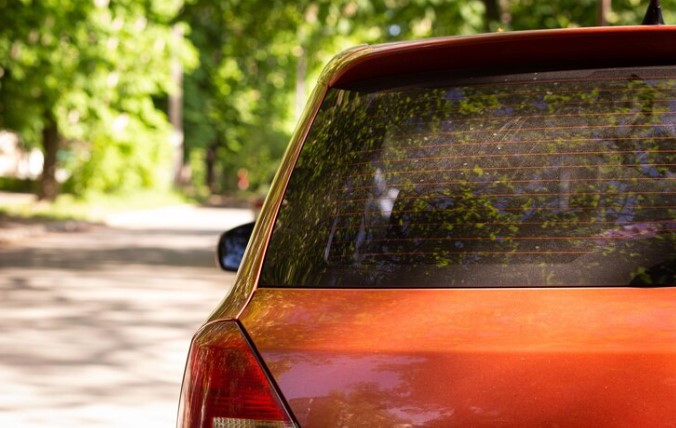 One of the most important aspects here is the type of window your vehicle has. So, if you have a window that is too dark, you will need a light-colored sticker. Otherwise, you would not be able to properly display the decal on your vehicle. Also, there are many different design and color options available today.
Generally, the most common choice of all is the color white on a decal. No matter what type of window you have, a white lettering decal offers excellent visibility. You may also not want to buy a sticker that has too much visibility. In that case, you can choose from many different options.
Conversely, you may want to buy a sticker that is too big for your window. So, in this case, you may want to get a sticker for the metal surface of your vehicle. In this case, you have at your disposal different black and dark colors, which can offer a different style.
1.White designs
2. Dark-colored stickers
Design To Choose From
In this case, it is important which design you choose according to the size of the decal you want to incorporate. Even the smallest stickers cannot be chosen for a design or text that is too large. In this way, it would not be possible to correctly appreciate what you want to express with your decal.
That's why sometimes you choose some commemorative and important dates. On 6- or 9-inch stickers, it is advisable to choose a few letters or an abbreviated date. In this way, it is possible to acquire an appropriate design.
How To Install A Decal?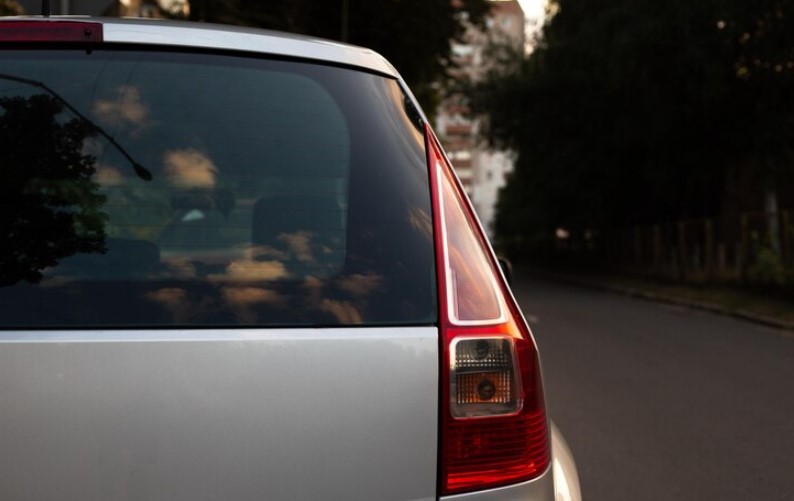 It is important to mention here that this is a procedure that requires some time. It is a task that requires a certain level of patience. Otherwise, if you want to rush this task it might produce bad results.
Many users end up ruining their new stickers by installing them in the wrong way. Besides, window installation is often done on the outside of the vehicle.
Before starting the whole procedure, you should correctly analyze the result you want to obtain. To do this you will need to analyze where you will be installing your decal.
The same results are not obtained when you use one of the corners of the window or the central part. It is also important to consider the design you have chosen for your decal.
This way, it will be much easier to get a good final result. When a large decal is used, it is usually installed in the middle of a window. This, in turn, allows for greater visibility from different locations.
2. Once you've chosen the right place for your decal, you should proceed to clean the window efficiently. Here, it is important to consider that debris left on the window could interfere with the final bonding of the decal. So, you don't want your sticker to fall off or peel off in a few months.
At this point, you may choose to use an efficient cleaner to remove visible and non-visible dirt. After that, you may find that the results are much more optimal overall.
3. Here, you will need to start peeling exactly the paper that is covering the decal glue. Of course, it is not recommended to peel off this paper completely from the first moment. In this case, it is possible to make a lot of common mistakes which prevent good results in the end.
After that, you can start by applying only the small part you have peeled off the decal. Here, you can orient yourself better to get a good level of symmetry from your decal.
It is also advisable to start from one side of the glue to the other. This way you will avoid wrinkling the decal at some point. This is important as it will be more difficult later to obtain a good level of uniformity.
4. Once you have managed to place your sticker securely on the window you can continue. So, here it will be necessary to remove the remaining paper stuck to the adhesive of the decal. Again, it is advisable to continue to stick the decal from one place to the other.
Generally, you should continue to stick your decal in the same direction that you started from the beginning. This way you will also continue to avoid wrinkling the decal at some point. Of course, this procedure must be done in a good time to avoid mistakes. You can also use a pencil or a similar object to apply the decal more evenly.
5. When you have finished the previous steps you should proceed to check that the decal is correctly stuck in all its parts. In this way, you will avoid any mistakes in time. In the same way, you should also take the necessary time as it is not easy to stick the decal evenly.
How To Remove Car Window Stickers?
When you finish the proper steps, removing your car window decals is very simple. To do this you need a few items that are possible to get in any home.
1. First, you will need to clean the entire area with soapy water both the decal and the surroundings.
2. Then, you can use a hairdryer to apply sufficient temperature to the entire area. In particular, applying temperature to the area helps to decrease the effectiveness of the glue.
3. Here, you can use a credit card or similar card to start scraping the decal. Of course, it is important not to use an element that is too sharp as it could scratch the paint on your car window.
4. If you are still having difficulty with the glue, you can repeat the steps above for greater effectiveness.
5. Finally, once you have removed the decal you can clean the surface to have an optimal result.
References:
https://getjerry.com/questions/how-big-should-car-decals-be