Last Updated on January 16, 2023 by Leepu Da Maxim
If you want to install led lights inside your car then the total cost can range from $100 – $500. The actual cost depends on the type and number of lights you want to install as well as the complexity of the installation process. For example, LED light installation with custom wiring can cost you $200 to $500.
Key Takeaways
While installing LED lights in your car, you have to consider quite a few things like visibility, wiring access, and the intended function of the lights
You should install the light controller near the driver of the vehicle to get easy access
You can install additional LED lights under the driver's seat and the front passenger's seat
Pros and Cons of LED Car Lighting
Pros
Cons
1. LED lights to provide longer life than other lighting options  
2. While a high initial cost is required, in the long run, it is possible to save an excellent amount of money  
3. Some LED car lights provide special features, such as reaction to music
1. Somewhat complicated installation procedure for beginners as technical knowledge is required  
2. Compared to other options, LED lighting can generate some heat inside  
3. The high cost required for the acquisition of the lights and the installation process
Want to know, which Car LED Lights have the most positive ratings on Amazon and are super cheap or budget-friendly for every car owner out there? Here it is –
Our Top Pick
Govee Interior LED Car Lights (Most Positive Rating on Amazon)
The interior LED lights to come in a wide range of colors and have been designed to fit into your vehicle's factory lighting areas.
Govee car LED interior lights can be used to light up a vehicle's interior, such as a glove box, engine compartment, door, and trunk. With the light on the surface of the interior of your vehicle, you can find anything inside quickly with these interior lights.
12 Volts and Universal Fit Type. 
How Are LED Lights Installed Inside A Car?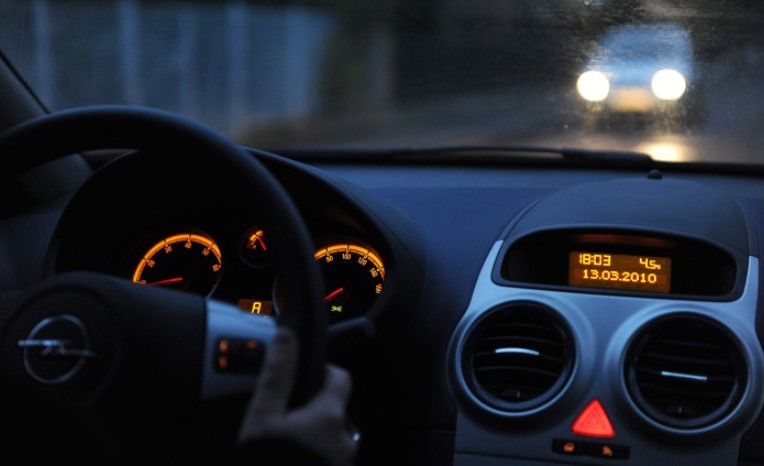 To have LED lights inside a car, it is necessary to follow a series of simple steps. Of course, you have the option of hiring a professional to do all the work for you. However, some users prefer to do the work themselves to save some money. Here, it is necessary to mention that some key knowledge about your vehicle is required.
First of all, you need to install the light controller near the driver of the vehicle. This will make it much easier for the driver of the vehicle to control the LED lights efficiently. Besides, once you firmly install the LED light controller you need to make sure that the wires are hidden.
On the contrary, the result will be somewhat inadequate and untidy. At the same time, efficiently hiding the wires will allow you to protect the whole electrical circuit of the LED lights. Once you are done here, you can continue to fix the LED lights in the most appropriate places in your vehicle.
Here, the main places are in the front of the vehicle interior to get the proper lighting in the feet. It is also recommended to install additional LED lights under the driver's seat and the front passenger's seat. Of course, you can also choose other places inside your vehicle, although they are not highly recommended.
Once you have fixed the LED lights inside the vehicle you must connect each of the wires between the LED lights and the control located in the driver's seat. Finally, you must also make the proper connections between the LED lights and the precise fuse.
Along with this, you must also make sure that each of the wires in the entire electrical circuit is not exposed. So, when you are done hiding the wires, you have finished the installation process. Therefore, you can check here that all the operations are correct.
Can You Have LED Lights Inside Your Car?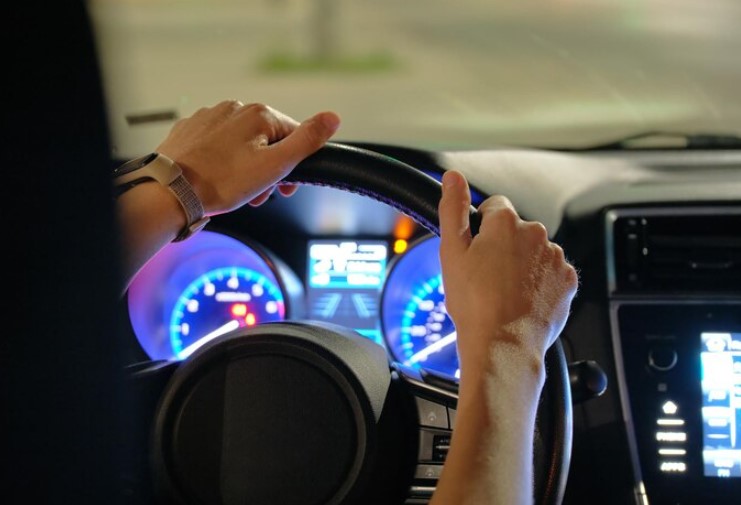 In some places in the United States, some restrictions are important to consider before installing LED lights inside a vehicle. One of the most known restrictions is in the state of California. So, before installing this type of light, to make a car look better, it is necessary to consider the regulations.
In general, the regulations regarding this type of lighting in a vehicle are based on two main aspects. They are the level of luminosity in combination with the color that is installed in a certain car. According to the authorities, these types of lights can be somewhat distracting when they are very exaggerated.
Of course, this implies a certain level of insecurity when driving even at high speed. That's why it's important to know the laws on this subject before spending money in vain. At the same time, LED lighting inside a vehicle is legal as long as the intensity level is low. Here are some things to consider if you want to drive to California.
Light Intensity Level
Here, it is important to understand what is allowed by the California Department of Motor Vehicles. To do this, you need to consider that one candle is equivalent to the light a candle can emit.
That is why the permitted LED lights are those with an intensity of less than 0.05 candela per square inch. Of course, this type of light is diffuse light that does not manage to dazzle other people.
Therefore, before installing LED lights inside your vehicle, you should check the light level. Here, the number of candles mustn't exceed the limit allowed.
Position And Size
Here, it is not possible to install any type of LED light in any space of your vehicle. So, to comply with the necessary restrictions, you should consider the following points.
1. The new LED lights you want to install should not hinder the functionality of the rest of the lights in a vehicle. Here, it is necessary to consider the important lights such as front and rear turn signals, brake lights, and all rear lights in general.
2. When you install new LED lights, it is important to keep a distance from the rest of the regulatory lights on a vehicle. LED lights installed less than 12 inches away from the regulation lights are not ideal.
3. When a vehicle is not authorized to emit light signals, then the glare must be less than 720 square inches. Otherwise, your vehicle's LED lights may hinder other people's driving.
4. Illumination greater than 0.25 candelas per square inch is not allowed on an internally illuminated sign. Besides, it is also important that the sign be visible from one side only and not have a white background.
Not Allowed Colors
Here, it is necessary to consider that some lights of certain colors mean something. So, LED lights cannot be any color. Especially in California, you can use any color as long as the brightness level is low.
One exception to this is that red lighting cannot be used in a car in the front. Also, it is recommended not to incorporate lighting that is flashing as this can be a problem for other drivers.
Finally, it is important to consider that in the case of not complying with these restrictions, you could easily receive a fine. In addition to the fine, California authorities will ask you to make any necessary modifications to a vehicle to comply with the law.
Are Our LED Car Lights Worth It?
According to the advantages that can be obtained when installing LED lights in a vehicle we can mention that it is worth the effort. When you install LED lights in the interior, your vehicle will have a special personality and a more pleasant appearance.
Also, LED lighting is available in a wide range of varieties and sizes. So, this makes it much easier to acquire the most suitable option according to your personality. Although it requires a little bit of budget, the truth is that LED lighting provides an extensive life span.
Additionally, you can also install LED lighting for the exterior of your vehicle. As we have mentioned, the long service life of LED lights will save you some money in the long run. That's why a lot of users in various parts of the world choose to install LED lighting inside and outside of a car.
Why Don't The LED Bulbs Work In My Car?
There are some fairly common reasons why an LED bulb might not work in a car. One of the most common problems occurs when an LED light replaces an incandescent light that your vehicle originally had.
In this case, the turn signals could flash too quickly and confuse other drivers. This problem is known by experts as hyper-blinking.
In turn, you need to consider that LED bulbs may offer less resistance in some conditions. So, sometimes this feature is interpreted as a light bulb being turned off by other vehicle components.
References:
https://www.inchcalculator.com/led-lighting-cost-guide/
https://gamefaqs.gamespot.com/boards/271-cars-and-trucks/71587853