Last Updated on February 15, 2023 by Leepu Da Maxim
The Ford 4.6 Triton V8 truck Engine was first introduced in 1996 by Ford and this engine was used in a variety of Ford trucks, SUVs, etc. This is a reliable engine but many drivers complained about exhaust manifold studs breaking on trucks. Apart from that this was a very good engine that provided good power and torque for its time.
Key Takeaways
One key aspect of the Ford 4.6 Triton V8 truck engine is its modular design for easy production and replacement of parts
This was a fuel-efficient engine with 14 to 19 mpg depending on the vehicle and driving conditions
The Ford 4.6 Triton V8 engine has eight cylinders arranged in a V-configuration for a smooth power delivery
This engine had a three-valve-per-cylinder design for improved breathing and increased power output
What is the Ford 4.6 Triton V8 Engine?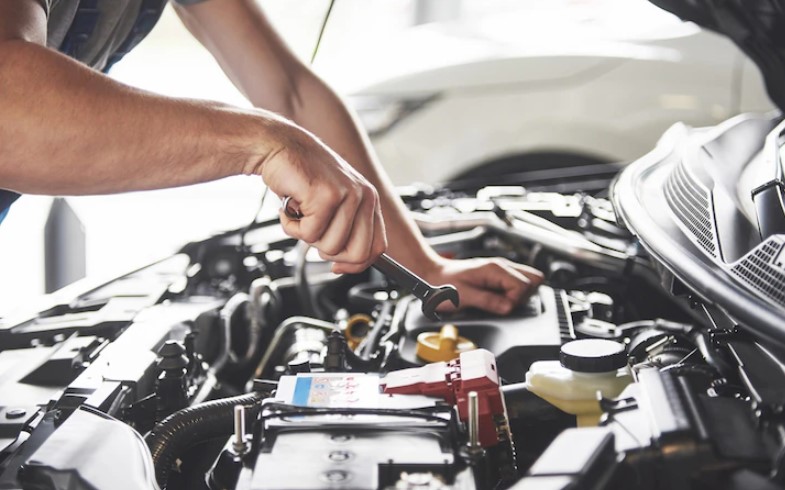 The Ford 4.6 V8 engine was introduced in the 1991 Lincoln Town Car as the first member of Ford's Modular overhead camshaft engine family to enter production. It was a 4.6-liter SOHC eight-cylinder gasoline engine with a 90-degree V-angle and two valves per cylinder. 
This engine was later used as the base V8 in the Mustang GT. Ford made a 4-valve DOHC variant, popular in SVT Cobra and Mach 1 applications.
The 4.6L Four-Cam V8 32-valve DOHC engine first appeared in the 1993 Lincoln Mark VIII. The new Modular 4.6-liter V8 series replaced Ford's Small Block 5.0 H.O. engine, built on pushrods.
Only aluminum blocks were used in the 32-valve 4.6L DOHC engines (except 2003-2004SVT Cobra, which had an iron block with 4-bolt main bearing caps). There are two inlets and two exhaust valves on each cylinder. Each intake valve has its intake port on the four-valve heads from 1993 to 1998. (Split-port design). 
In 1999, engineers updated cylinder heads and incorporated tumble-style intake ports, which feed two intake valves from a single intake port. They also modified camshaft profiles and replaced the variable runner-length intake manifold with a fixed runner-length intake manifold that year.
The ECU and mechanical/electronic throttle body controlled a classic sequential multi-port fuel injection system on modular 4.6 V8s. They were also equipped with an individually controlled, electronic coil-on-plug ignition system.
Ford 4.6 Triton V8 Engine Reliability and Specs
The Ford Triton's 4.6 V8 engine has a strong reputation among owners for dependability and longevity. The engine is capable of easily exceeding 200,000 kilometers of operation. Several Ford services used trucks with 4.6 V8 engines until they reached 300,000 or even 400,000 miles.
Engine Specs
| | |
| --- | --- |
| Metric | Value |
| Stroke | 90mm |
| Bore | 9mm |
| Compression ratio | 9.0:1 (2valve)/9.4:1 (3 valve)/ 8.5:1 (4 valve) |
| Max Power | 390@6000rpm |
| Max Torque | 390lb-ft @3500 rpm |
| Cylinder Head | Aluminum |
| Firing order | 1-3-7-2-6-5-4-8 |
| Cylinder Block | Aluminum/ Cast iron |
| Camshaft Drive | Chain |
Ford 4.6 Triton Engine Problems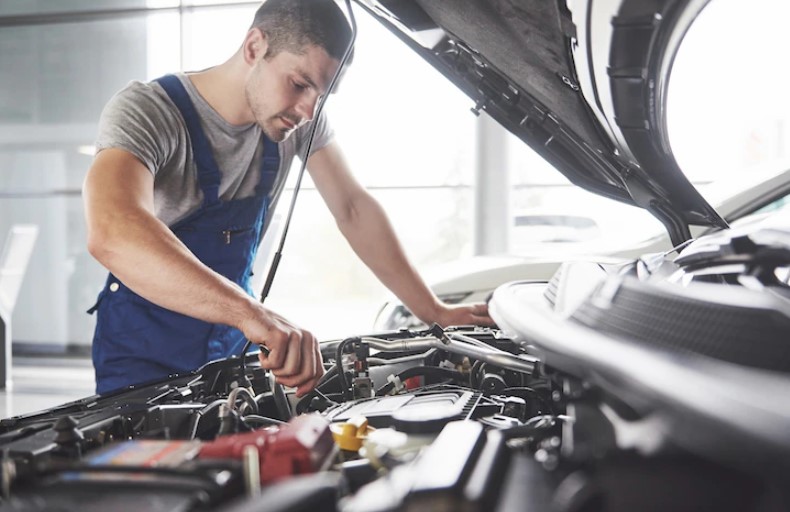 Ford has a long history of producing reliable vehicles, but they are not without flaws. When it was first introduced in the early 1990s, the 4.6 Triton engine was a huge step forward in innovation. However, it caused considerable problems for several truck drivers.
Leaking of Coolant
A pressurized coolant leak was a common problem with the Ford 4.6 triton engine. This was caused by loosening the heating hose fitting at the back. On the other hand, there is a problem with the coolant temperature sensor failings. These scenarios may have resulted in a pressurized coolant leak, causing the engine to overheat. 
The leaks weren't always obvious and could have been modest, but accumulating over time would have resulted in the same engine overheating issue.
Problems with the Ford 4.6 V8 Triton Engine's Spark Plugs
Changing spark plugs in the 4.6 Ford engines was difficult in various engines designed through the mid-2000s. Mustangs, Explorers, Trucks, and Mountaineers were among the vehicles affected. 
The problem was that corrosion on the ground electrode's outer half, and carbon accumulation could effectively lock the plug in place when the spark plug got removed. When attempting to remove it, there was a significant chance of damaging the ground electrode where it connected to the spark plug's upper section. 
Although the top of the plug would come out, the metal tip of the plug and the electrode would remain in the skull.
It wasn't impossible to extract the faulty plug, but Ford recommended using a Rotunda tool 303 – 1203, which most drivers didn't have and wouldn't be able to pick out of the lineup. The issue was so severe that Ford dealerships were hesitant to change spark plugs themselves and charged drivers hefty costs in some instances.
Timing Chain Issue
The Ford 4.6 triton engine's timing chain is quite lengthy. For whatever reason, the tensioners on it are plastic guides. Overheating would not be an issue if you kept your engine in good running order and replaced the oil regularly. However, there could have been an issue if you skipped a few oil changes or used lower-quality oil. 
Suppose you utilize a filter that does not have an anti-drain back valve; you may experience problems. Therefore, these plastic guides were prone to wearing out and breaking down faster than expected, leading the timing chain to fail.
Tip: If you have a Ford 4.6 engine and want to avoid this problem, the best thing one can do is replace the oil regularly and use high-quality oil. It will be appropriately lubricated as a result of this.
Cam Phaser Problem
Excessive noise was also a concern with the cam phasers in the 3-valve 4.6 engines. Many truck drivers experienced engine knock, which was not overly loud but was persistent. That occurred while the computer was inactive. 
Although Ford said these noises were expected and were part of the engine's regular operation, many drivers found them annoying.
If the noise frequently occurred under 1,200 RPM and an OBD2 scanner revealed a cam-related fault code, it was almost certainly a problem with a defective variable cam timing phaser that needed to be changed. It could turn out to be a costly repair.
The conclusion
The Ford 4.6 Triton 8V truck engine might be powerful, but it is not ideal for trucks. Immediately after the engine was launched, truck drivers complained much about its misgivings. Most agreed that the engine had flaws such as cam phaser issues, chain timing, spark plugs, and the coolant never cooled adequately. Besides the shortcomings, the engine boasts impressive specs, such as max torque of 390@3500 rpm and max power of 390@ 600 rpm.
Even though the engine doesn't perform well in trucks, it does exceptionally well on other cars.
Reference 1: Ford 4.6L 2/3/4-valve V8 Engine Specs, Problems, Reliability, oil – In-Depth Review (motorreviewer.com)
Reference 2: Everything You Need To Know (cashcarsbuyer.com)