Last Updated on February 11, 2023 by Leepu Da Maxim
Hyundai vehicles are growing and gaining international popularity in the automotive industry. Most people think that Hyundai is a Japanese manufacturer, but Hyundai motor company is Korean, contrary to popular belief. 
Key Takeaways
Hyundai is a very renowned South Korean automobile company founded in 1947
Hyundai offers more luxury and convenience and you will get more features that enhance a comfortable driving experience
If you are looking to buy an affordable vehicle that is fuel-efficient, reliable, and durable, then Hyundai will be an excellent option
Who Owns Hyundai?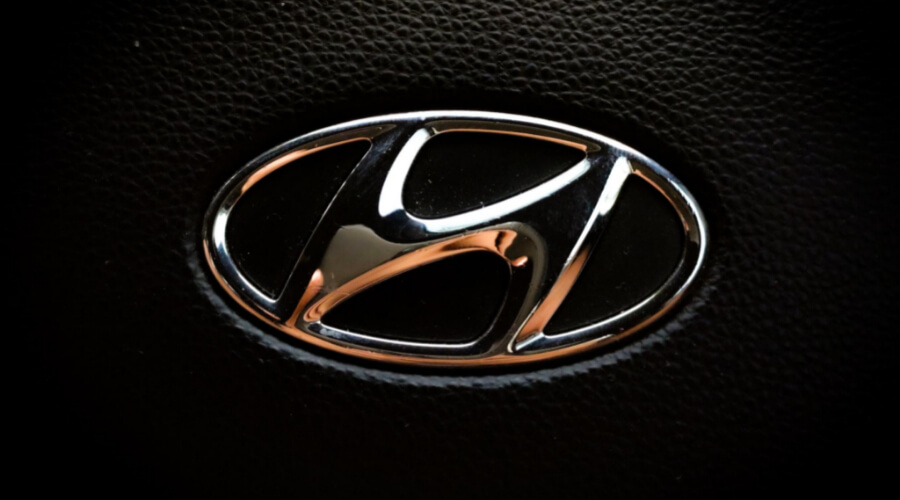 Hyundai is owned by Hyundai motor group, a South Korean company with its headquarters located in Seoul, South Korea. The company was started in 1947 by Chung Ju-Yung, but it only started making cars in 1967. This company started as an engineering company then rebranded to make automobiles; it also owns Genesis and KIA
Interesting Facts About Hyundai
1. The name Hyundai is derived from Korean words that translate to "modern era" or "modernity."
2. The Hyundai logo is a stylized H that looks like two people shaking hands to depict trust and influence
3. Hyundai's tagline is new thinking, new possibilities, and the company lives up to it by always ensuring they come up with new vehicles that have better features than their predecessors.
4. Hyundai offers a lifetime guarantee on the batteries of their hybrid vehicles
5. Hyundai rolls its own steel and doesn't depend on suppliers; doing this helps them make steel according to their specifications
6. They have a design lab in California and design and development centers across the world.
7. They were the first company to offer a smartphone integration system for android
8. Hyundai is pronounced as "Hun-day."
9. Hyundai made the first-ever engine in Korea
History Of Hyundai
Hyundai was started in 1947 by Chung Ju-Yung as an engineering and construction company, but two decades later, it rebranded to become an automobile company. They made their first car in 1967 in partnership with Ford Motor Company. Their first car was called Cortina, and it started being sold in 1968.
In 1976, they released the Hyundai pony, their first passenger car and first exported model. This vehicle had been designed by Giorgio Giugiaro and was powered by Mitsubishi. This vehicle wasn't sold in the US because it failed to meet emission standards, but sales thrived in Canada.
They decided to make Hyundai pony excel, and it made it to the American market in 1985; it also managed to get a mention in Forbes magazine. In less than two years, this model had already become the best-selling compact vehicle in the USA. This led to Hyundai launching Hyundai motors America and launching the Sonata, Elantra, and Scoupe models.
In 1999, Chung Ju Yung handed over the company to his son Chung Mong Koo who initiated the company's rebranding. Hyundai rebranded as a global luxury automobile company investing heavily in production, manufacturing, and designing.
In the 2000s, Hyundai made the Hyundai Santa Fe, South Korea's first fuel-cell electric vehicle. They also developed their fast passenger car that ran on diesel. In 2002, they became an official sponsor of the FIFA world cup, something they have done to date.
Hyundai keeps remodeling its cars to ensure they are modern yet premium. They also make sure the vehicles have luxury features at relatively affordable rates. When buying Hyundai, you are guaranteed a refined and sleek car. The most popular Hyundai models in the US are the 2021 Hyundai Accent, the 2020 Hyundai Venue, and the 2020 Hyundai Elantra.
Comparing Japanese And Korean Vehicles: Which Is Better?
Japanese and Korean cars have so much in common, making it hard to differentiate them. Most times, Korean vehicles such as Hyundai and Kia will be mistaken for Japanese cars. But how do these vehicles differ from each other? Which one should you end up choosing? Let's look at some of the unique features of each to differentiate them appropriately.
Japanese Vehicles
1. Japanese cars are known for their reliability and low cost of maintenance
2. They are durable and can last for years without needing any major repairs
3. Japanese vehicles are equipped with safety features that ensure drivers, passengers, and pedestrians are safe on the road
4. They lean more towards safety and reliability than style 
5. most popular Japanese brands are Toyota, Nissan, and Honda
Korean Vehicles
1. Korean cars are meant for the adventurous driver
2. These vehicles give you a luxurious feel thanks to their interiors without breaking the bank
3. With Korean vehicles, you have a variety to choose from
4. They have a modern design and features that appeal to the young generation
When deciding whether to buy a Korean or Japanese vehicle, your personal preference plays a major role. Both have amazing and desirable features and are relatively affordable to purchase and maintain. If you are only interested in a comfortable and safe car to drive, Japanese cars will work excellently for you. If you want something stylish with a touch of luxury or a vehicle that comes with the latest features and technology, Korean brands are your best bet.
Frequently Asked Questions
Q. Is Hyundai And KIA Owned By The Same Company?
Hyundai and KIA are two individual companies owned by the Hyundai Motor Group. Technically, they are rival companies with a corporate relationship.
Q. Does Hyundai Make Their Engine?
Yes, Hyundai produces engines for both KIA and Hyundai vehicles; the company built its first engine in 1991, and before then, it sourced its engines from Mitsubishi.
Q. Are Hyundai's Reliable?
Hyundai has a good reputation for reliability. According to repair pal, Hyundai has a reliability rating of 4 out of 5, making it rank 4th out of all 32 car brands. The average annual cost of repair for Hyundai is $468 while the yearly average for all cars is $652 per year
Q. How Long Does Hyundai Last?
Hyundais can last up to 20 years or 300,000 miles with proper care and maintenance. They are durable, reliable, and affordable to maintain.
Final Word
Hyundai has grown in popularity over the years, ranking the brand among the top five most popular vehicle brands in the US. This brand is popular because it offers comfort, style, and luxury without being too expensive. Hyundai is commonly compared to brands like Toyota and Honda, and most people think it is Japanese. We hope that you've been enlightened about the origin and history of Hyundai, and that you will share this amazing knowledge with your friends.