Last Updated on February 13, 2023 by Leepu Da Maxim
The current slogan of Ford is "Go Further". Built Ford Tough" is another popular slogan of Ford and they use this slogan for their trucks.
List of Popular Ford Slogans
"Ford has a better idea" (1940s-1960s)
"Quality is Job 1" (1980s-1990s)
"Drive One" (2007-2010)
"Go Further" (2011-present)
"Built for the Road Ahead" (2015-present)
"Built Ford Tough" (1990s-present, used primarily for Ford trucks)
"The Way Forward" (2006)
"Have You Driven a Ford Lately?" (1990s)
"Feel the Difference" (1980s)
"Get the Feeling" (1997-1999)
"Discover the Difference" (2000-2002)
"Life is a Journey, Enjoy the Ride" (2003-2010)
The company has led in advertising, marketing, and creating slogans that capture attention and sell their product to many people. According to Reuters, the company created these slogans to assist consumers in overcoming wariness about the quality and performance of Ford cars.
What Is The Origin Of Ford's Slogan 'Build Ford Tough?'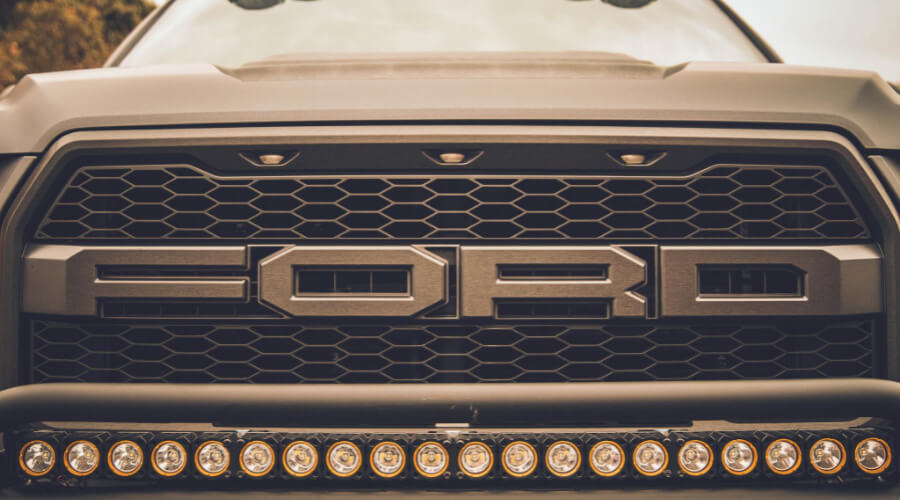 When the company's advertisers coined the slogan 'Build Ford Tough' in 1979, they had no clue that it would succeed and push the company to unknown heights. The slogan has been in existence for decades since its inception and is associated with F-series trucks in America. 
This slogan has remained in place for a long time because Ford saw no need to replace a marketing stunt that has helped them sell millions of trucks. Hotcars explains that this slogan is memorable because it displays people's qualities with the company. 
It overcame various challenges making the F-series pickup the most successful truck. Ford has had many slogans, but this one has stayed. It's been like Ford's flagship tagline made specifically for their flagship truck. The company boosted sales because of its quality, durable, resilient, and dependable vehicle, and that is what the slogan communicates.
How Does Ford Market Its Products?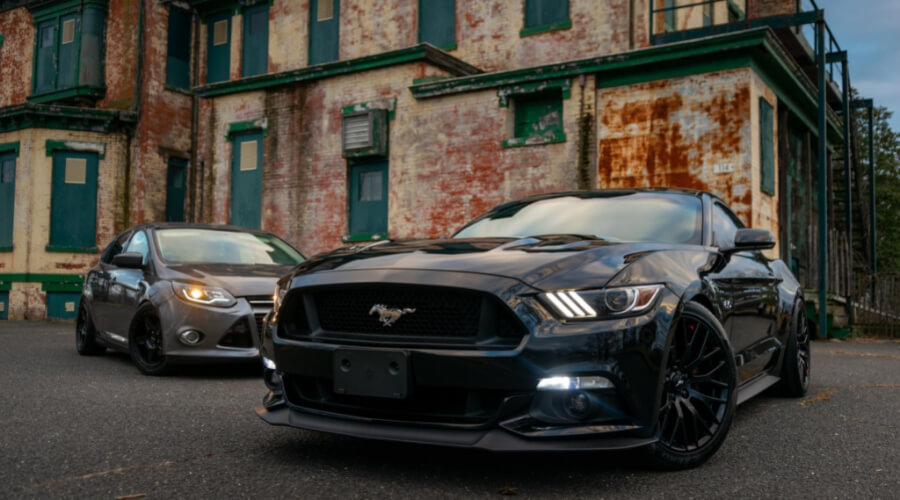 Ford Motor Company's marketing techniques are based on all the conventional ways. The activities used to market their goods and services include:
1. Advertising
2. Personnel Selling
3. Direct Selling
4. Sales promotions
5. Public relations
Ford utilizes advertising as the main technique to market its products. Television and online advertisement are prominent in the company. Also, they have agents or sales personnel who do personal selling to convince buyers at Ford dealerships and other areas. 
Sometimes, the company uses direct selling mainly to corporate customers who rent cars from them. This marketing technique also incorporates sales promotion normally through special offers, trade-ins, and discounts.
In addition, corporate social responsibility initiatives and sports sponsorships and facilities give a chance to the firm to market its business and products to a wider audience of potential customers. Therefore, this shows that Ford Company effectively utilizes all the marketing communication techniques to promote its goods and services.
How Does Ford Set Its Prices?
Ford's prices are distinct depending on the market. These marketing elements involve strategies to set the appropriate prices for products depending on the market and business conditions. Ford uses two main pricing techniques:
1. Premium Pricing Strategy
Ford uses a premium marketing strategy to put higher prices on some of its products. Most of Ford's luxury vehicles use this method. This strategy stresses the importance of various marketing methods to support Ford's endeavors to secure different market sections.
2. Market-Oriented Marketing Strategy
In this strategy, Ford aims to set favorable prices to the market conditions. It considers variables such as competition, consumer perception, and demand. 
The company applies this pricing technique for most of its sedans and trucks.
Ford's Venues For Product Distribution
Ford motor company uses normal venues for its strategy for product distribution. This marketing element focuses on Ford's locations to reach and sell their products to customers. The venues are as shown on the chart below:
Ford dealerships are the top avenues for delivering most of the company's products. The company achieves the most revenue through these dealerships. Ford's automotive parts are found in third-party auto parts stores and on their website. Also, clients can access the company's financial services at the Ford Motor Credit Company offices or through personnel at dealerships.
What Car Brands Does Ford Motor Company Produce?
Since its inception, Ford Motor Company has become one of the largest and most successful firms. The company's innovative method of mass production has made it a respected manufacturing leader. Ford also uses its strong influence to make acquisitions and partnerships.
Car Brands That Belong to Ford
1. Ford
Ford is the original car brand owned by Ford Motor Company. Henry Ford was 39 years old in 1903 when he found this company. Currently, the company is the second-largest car manufacturer and makes various types of cars, SUVs, trucks, and commercial vehicles.
2. Troller
This is an off-road car manufacturer based in Brazil, founded by Rogerio Farias in 1905. Ford Motor Company then acquired it in 2007. 
This brand is famous for its flagship vehicle, the Troller T4, featured in various rally races globally.
3. Lincoln
Lincoln is the luxury section of Ford Motor Company. The company was founded in 1917 by Henry M. Leland and named after Abraham Lincoln. 
In 1922, Ford acquired the company. Currently, Ford produces many American luxury cars, SUVs, and crossovers. 
The brand is also famous for producing luxury limousines, many of which have been used as official state limousines for Presidents of the United States.
How Ford Built Its Brand
Henry Ford noted that people needed to earn money to spend on expensive items. He then paid his workers $5 a day, which was twice what other companies paid at the time. Ford was also the first industrialist to embrace African-Americans, the disabled, and women, and undeterred by his controversial remarks in the press, he included Jews in his workforce. 
He then regularly lowered prices; for instance, he launched the Model T in 1908 with a retail price of $825, equivalent to $21,000 by 2015. By 1915, the cost of this model dropped to $360. Therefore, sales were boosted by 100% every year between 1908 and 1927 when they stopped making cars. 
Ford did not necessarily follow what its consumers wanted; one of its famous sayings was; "any customer could have their cars painted any color they wanted so long as it is black." As a result, the company discovered that black paint was quick-drying and made production faster and cheaper; they dropped other color options. 
Ford maintained its cars in the news and ensured Ford was involved in car races. The company also kept a big publicity machine to ensure every newspaper mentioned the brand daily.
'Go Further' Slogan
'Go Further 'is a slogan whose Ford's main effort is to pass messages to two important people; its audience and employees. 
When the company urged all to 'Go Further,' it is not only appealing to customers worldwide to take an extra step and have a look at a Ford vehicle. It is not a promise that Ford cars would go beyond their expectations. 
The company is passing information to its global employees to 'Go Further' because its managers believed that making Ford's internal brand persistent with its latest external messaging can benefit the company remarkably.