Last Updated on January 17, 2023 by Leepu Da Maxim
There are some common reasons used Tesla cars are expensive. One main reason is the low availability of Tesla vehicles. There is a huge demand for Tesla cars and it increases the price of used Tesla vehicles. Moreover, Tesla cars have a long lifespan so they have high demand in the used car market.
Key Takeaways
Tesla uses advanced technology in its vehicles, therefore Tesla used vehicles are a bit expensive compared to other types of used vehicles
Tesla vehicles have a strong brand value and it is a key factor that drives the price of used Tesla cars
Tesla has limited production capacity which results in high demand for used Tesla car
10 Reasons Why Used Tesla Are So Expensive
The limited availability of Tesla makes it hard to find used models. The Tesla Model S is also a relatively new car, so it has not been on the market long enough for secondhand prices to go down. Here are more reasons to learn about:
| | | |
| --- | --- | --- |
| Serial | Reasons | Description |
| 1. | Low Availability In Time | Tesla's used vehicles are selling very quickly in the market |
| 2. | Less Storage Space Required | Tesla cars are all-electric vehicles (EV). Compared to gas-powered cars, EVs use less raw materials and less space to be stored as well as cause less pollution. |
| 3. | High Level Of Demand For Tesla Cars | Demand for new and used Tesla vehicles far exceeds the supply |
| 4. | Constant Updates | Tesla updates are done wirelessly and free of charge |
| 5. | Fewer Models Available | Tesla is a manufacturer that started a few years ago. Today the number of models is not very large.  |
| 6. | More After-Market Usecases in Less Cost | Tesla's Model S is often used as an Uber in New York City because it can go 300 miles on a single charge. |
| 7. | Longer Battery Life | Tesla cars are expensive due to the high cost of lithium-ion batteries and the engineering required to make them durable. The first thing that affects the price is the battery size, which is one of the most expensive parts in a Model S or X. This is the same case with its competitors such as Chevrolet, Nissan, and Toyota. |
| 8. | Less Maintenace Required | Another reason why used Teslas are expensive is because of its high-quality components and features. The cost of the car is not just made up of the upfront price, there's also the cost of the long-run maintenance cost, as well as constant fuel costs – which does not exist for Tesla cars. |
| 9. | Saves Time | Tesla is a luxury car, which means that it is more expensive than other cars on the market. But one of the most distinctive features of this car is its rapid charging system, which can charge up to 50% in just 30 minutes and reach as high as 120 miles per hour. |
| 10. | Better Resell Value | A Tesla Model 3 with a base price of $35,000 would cost about $6,000 more after trade-in and incentives. If you're trading in an older car with less than 100,000 miles on it, your new Tesla could have a resale value up to $20,000 higher than the purchase price by 2021. |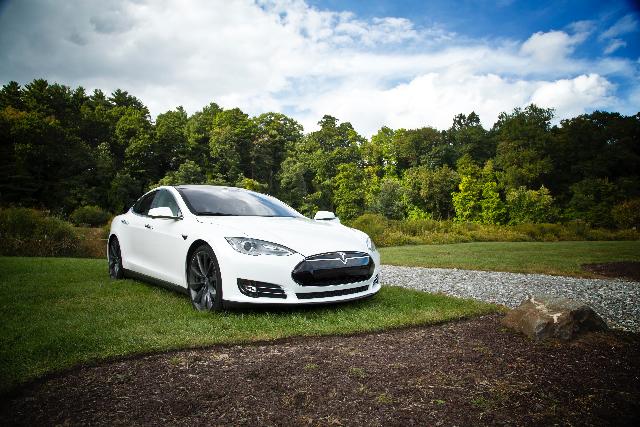 Used Tesla Price Compared by Models
Tesla is one of the most innovative companies in the world, based on its electric vehicles and AI research lab. Tesla became one of the most valuable carmakers on Earth, surpassing Ford and General Motors when it came to market capitalization (it even applies to Used Tesla Car as well). Here are the updated used Tesla prices:
| Serial | Model Name | Mileage in Odometer | Price |
| --- | --- | --- | --- |
| 1. | 2015 Model S | 62,237 mile  | $44,200 |
| 2. | 2018 Model S | 24,647 mile | $68,800 |
| 3. | 2016 Model S | 50,648 mile | $53,300 |
| 4. | 2015 Model S | 27,823 mile | $49,800 |
| 5. | 2018 Model S | 10,455 mile  | $81,000 |
| 6. | 2017 Model S | 36,615 mile  | $81,900 |
| 7. | 2018 Model S | 38,051 mile  | $85,800 |
| 8. | 2019 Model S | 46,794 mile | $91,900 |
| 9. | 2018 Model S | 45,305 mile | $65,400 |
| 10. | 2015 Model S | 50,371 mile | $48,500 |
Explanation of Why Second-Hand Tesla Still Worths The Excessive Price!
In recent times, we've noticed that the Tesla Model 3 vehicle is one of the most famous and sought after by many owners around the world. Even the growing demand for this model vehicle has exceeded all expectations. Overall, the number of sales of this vehicle greatly exceeds that of cars in the same segment as the competition.
Even more amazingly, the sales of this vehicle also surpass any brand of car in the same segment as this one. That's why this particular vehicle model is one of Tesla's greatest success stories of the moment. Of course, this is not surprising since there are a variety of reasons why owners love this vehicle.
In general, Tesla continues to offer research and development to improve every aspect of its vehicles. As such, Model 3 is one of the latest units to reap all of these developments in recent years. Of course, this provides an excellent range of benefits and amenities for owners.
One of the main advantages of these vehicles is undoubtedly their ecological operation that does not increase the carbon footprint. Beyond that, the driving ability is combined with performance levels far superior to other vehicles of the moment. However, these are some of the few reasons why demand is growing.
To understand why these used vehicles are really expensive, we must consider some additional aspects. Even one of the strange aspects of this situation is that these used vehicles are more expensive than other options in the same segment. Beyond that, the demand for these used or new vehicles has not decreased in recent years.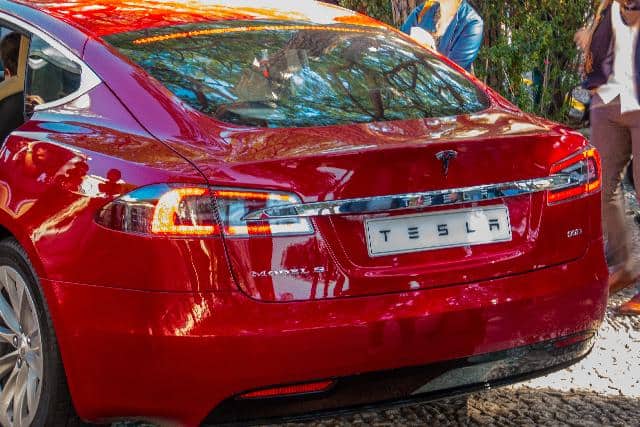 1. Limitations On Time And Availability
Of course, both the time and availability of Tesla models are perhaps the most important reason for the high initial costs. When we compare this same vehicle with other options in the market we can notice a big difference between the costs. In any case, the high sales rates continue to allow the constant development and growth of the company.
Of course, this situation did not arise with the release of this vehicle in July 2017. The good results only came sometime later than that. Only 2,000 cars were sold in the state of California in the United States. Therefore, the numbers at that time simply did not match the manufacturer's expectations.
So, it took a full year for Tesla's sales to increase. Even many of the drawbacks and productivity limitations were solved during this time. In December 2018, Tesla achieved the highest number of sales in one month. So even today there are not many used vehicles on the market.
As we mentioned, older cars are at best three years old or less. Even these older Tesla vehicles are mostly in California. So, the availability of these used vehicles is limited to the state of California. Also, the low age of these vehicles means that owners have not yet decided to sell the units.
All of these factors undoubtedly decrease the availability of units in the used car market. As with any other item or product, very limited availability increases the cost of sale considerably. So, if there are very few units available for sale of Model 3 and others, the costs of selling them are undoubtedly very high. 
2. Waiting Time is a Must on Brand New Tesla Car
The moment an automotive manufacturer begins to implement discounts on its vehicle models this can be reflected in the cost of resale. To date, sales continue to be very limited compared to the high levels of demand that Tesla faces. So, sometimes costs can increase due to the destination fee and other concepts in each transaction.
Even the waiting times to receive some Tesla vehicles are often somewhat excessive. As a result, owners may have to wait longer than expected to receive their vehicles. On the one hand, this decreases the likelihood that Tesla vehicles will be resold by their owners. Of course, all of this can be seen in the used car market in the United States.
Besides, Tesla has decided to begin discounting a small portion of the cost of Model 3 cars only in 2019. Here again, Tesla's limited productivity is causing a delay in the normal procedure for these situations. Therefore, the number of discounts applied could take longer than what happens with other manufacturers' vehicles.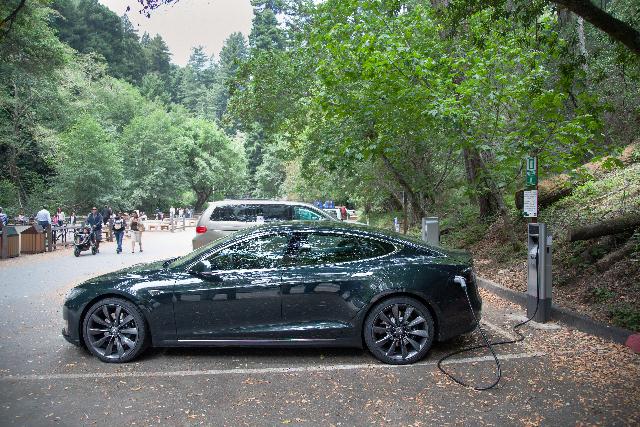 3. A Large Number Of Upgrades (Even For an Old Tesla Car)
A fairly common situation is the great technological difference between a new car model and one that has been in use for a few years. Of course, upgrades are always available on new vehicles and not on used cars. However, this situation does not really happen with Tesla vehicles.
In this case, a large number of upgrades are performed remotely and completely free of charge on Tesla battery electric vehicles. Here, the owners of these vehicles do not need to go to a Tesla service center or a dealership. These software updates can simply be downloaded wirelessly.
Of course, this is one of the biggest advantages of this manufacturer over the entire automotive industry. Here, a large number of electronic and technological components and parts make this procedure much easier. The high levels of technology allow the software updates to be efficient for driving.
So, this decreases the number of differences that can exist between new and used Tesla models. Since this amount of difference decreases, it also decreases the difference between new and used vehicle prices. So, this results in used vehicles not being as cheap as new models prices. 
On the one hand, this could be a disadvantage because a larger amount of money is required for a Tesla-used car compared to other brands. On the other hand, this may result in a great advantage because even though you have a used car, you can continue to receive upgrades on the vehicle. Without a doubt, this allows for improved driving comfort and other aspects of the vehicle. 
4. High Levels Of Owner Satisfaction
One of the most common situations in the used car market can vary depending on the level of satisfaction of the owner. In principle, a low level of owner satisfaction prevents people from wanting to own a certain vehicle. When people do not enjoy a particular vehicle they seek to sell it immediately.
So, this great incentive to resell the vehicle logically increases the amount of supply of a given used vehicle. As the supply is higher and exceeds demand, the average selling costs tend to decrease. However, this does not usually happen this way when the level of owner satisfaction is high.
In particular, the Tesla Model 3 is one of the vehicles that has achieved high levels of owner satisfaction. So, we can notice in many cases that owners love these vehicles. On the one hand, this decreases the likelihood that owners will decide to sell these vehicles and replace them with other models.
On the other hand, when owners do decide to sell this vehicle they are not doing so at too low a cost. This model of vehicle is highly prized, and therefore the price within the used car market may reflect this. So, this is another important factor that allows the cost of Tesla vehicles to be higher compared to other vehicles. 
When Will The Prices Of Used Tesla Decrease?
For the prices of some used Tesla models to decrease, some factors need to occur. Firstly, the levels of demand and supply must be balanced in a certain model of this manufacturer. Generally, when supply and demand are balanced, then prices will also be accommodated.
So, this can certainly happen when Tesla increases overall productivity. Secondly, the decline of some Tesla models may happen when the production of other models from the same manufacturer is encouraged. So, a decrease in the price of the used Model 3 can be expected with the massive sale of Model Y crossovers. 
In this way, the high demand for new and used Model 3 cars may decrease. When this happens, each owner will simply have to lower the sales price, if they want to sell their vehicles. So, experts estimate that approximately this decrease in the price of some Tesla used vehicles can happen in about 3 or 4 years. Either way, there are still a few years to go. 
References:
https://getjerry.com/questions/why-are-used-teslas-so-expensive
https://observer.com/2021/07/tesla-model3-used-car-price-surge-chip-shortage/