Last Updated on May 1, 2022 by MABER SAL
Cadillacs are expensive to maintain since the brand is among the luxury brands. Cadillac's average annual repair and maintenance costs are $783 per year, which is quite high compared to the average of all car brands, which is $646. The cost of spare parts and labor makes the maintenance of this brand pricier than average.
Being a luxury brand, you expect to pay more for repair and maintenance services on your Cadillac. Also, the brand makes larger cars with more parts; this causes more wear and tear, and thus, you end up spending more on maintenance and repairs.
Several studies reveal that Cadillac needs to visit a repair shop about 0.4 times a year, the average for all car brands. Most of these visits are not severe, so the maintenance cost isn't really about the car breaking down a lot. 
If you want to buy a Cadillac, you've come to the right place for all the information you need. This article takes you through everything you need to know about a Cadillac's maintenance cost, including maintaining different Cadillac models, comparing the price to that of other brands, and answering some common questions. You will know every expense that you need to cover on top of the car's buying price. Keep reading!
How expensive are Cadillac models to maintain? (Cost of maintaining different Cadillac models)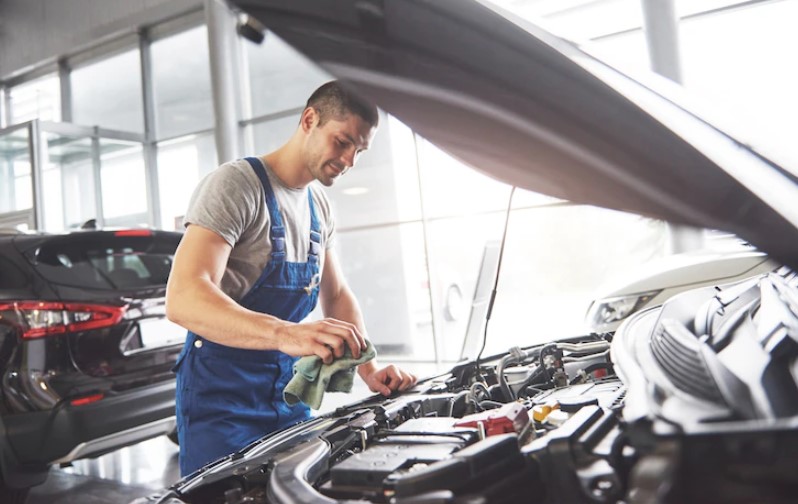 For anyone looking to buy a new car, knowing how much you expect to spend on average for repair and maintenance is as important as how much you spend buying the vehicle. This section takes you through the average annual repair and maintenance cost for different Cadillac models. Let's get into it.
| | | | |
| --- | --- | --- | --- |
| Cadillac model  | Classification  | Average maintenance and repair cost in the first 10 years of service | Industry average  |
| CT4 | Luxury Sedan | $9,161 | $2543 |
| CT5 | Luxury sedan | $9,222 | $2483 |
| CT6 | Luxury sedan | $9,911 | $1793 |
| XT4 | Luxury SUV | $12,018 | $3442 |
| XT5 | Luxury sedan | $9,329 | $2,375 |
| Escalade | Luxury SUV | $12,933 | $2,527 |
From the table above, you can tell that maintaining a Cadillac is more expensive than most other car brands in the market. Being a luxury brand, you expect parts and services to cost more than the industry average.
Is Cadillac more expensive to maintain than other brands?
Yes, Cadillac is rated the third most expensive car brand to maintain after BMW and Mercedes-Benz by caredge.com and yourmechanic.com. This rating was arrived at by compiling all maintenance data of cars from different brands, including the cost of scheduled maintenance and major repairs within the first 10 years. Below is a table showing the 20 most expensive car brands to maintain;  
| | | | |
| --- | --- | --- | --- |
| Rank  | Car brand  | Common problems | Estimated car maintenance cost over 10 years |
| 1 | BMW | Faulty Idler pulley | $17,800 |
| 2 | Mercedes-Benz | Misplaced crankshaft position sensor | $12,900 |
| 3 | Cadillac | Leaking coolant | $12,500 |
| 4 | Volvo | Transmission issues | $12,500 |
| 5 | Audi | Electrical components failure | $12,400 |
| 6 | Saturn | Wheel bearing issues | $12,400 |
| 7 | Mercury  | Faulty fuel pump | $12,000 |
| 8 | Pontiac | Failing intake manifold gasket | $11,800 |
| 9 | Chrysler | Faulty exhaust gas recirculation valve | $10,600 |
| 10 | Dodge | Exhaust gas recirculation valve needs replacement | $10,600 |
| 11 | Acura | Check engine and D4 lights flashing | $9,800 |
| 12 | Infiniti | Faulty camshaft position sensor | $9,300 |
| 13 | Ford | Ignition misfires | $9,100 |
| 14 | Kia | Engine problems | $8,800 |
| 15 | Land rover  | Leaking head gaskets | $8,800 |
| 16  | Chevrolet  | Faulty transmission pressure control solenoid  | $8,800 |
| 17  | Buick | Sudden headlight failure | $8,600 |
| 18 | Jeep | Faulty wireless control module | $8,300 |
| 19 | Subaru | Premature battery draining | $8,200 |
| 20 | Hyundai | Unreliable crash detection | $8,200 |
If you are buying a Cadillac, you need to be ready to spend more on regular maintenance and repairs. The brand is rated the third most expensive to maintain and repair, but this cost is understandable.
Are Cadillacs reliable?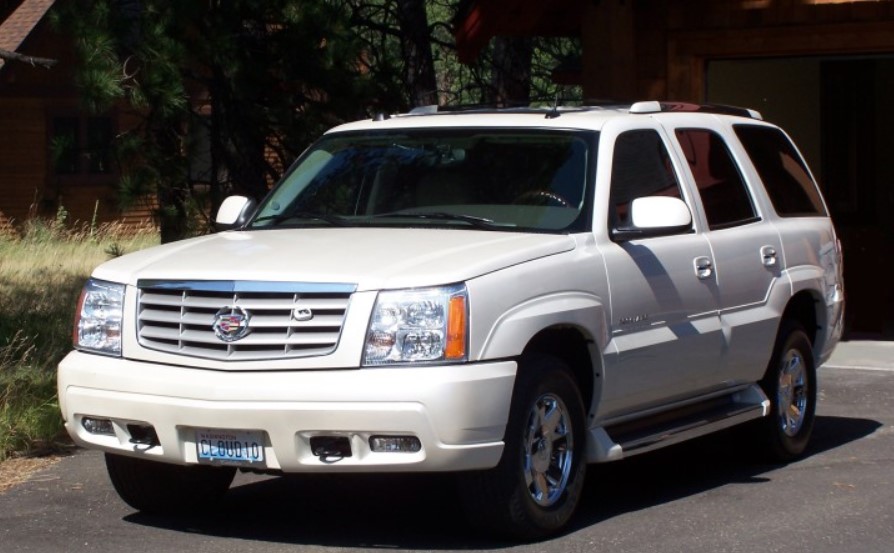 According to repair pal, Cadillacs are relatively reliable as they have a reliability rating of 3.0 out of 5.0. this rating measures dependability based on cost, severity, and frequency of unscheduled repairs and maintenance. The brand ranks 26th out of all 32 car brands for reliability; it has above average repair and maintenance costs because it is a luxury brand with expensive parts. Cadillacs do not break down frequently, and when they do, the repairs are mostly not urgent. You can depend on the model to get you to your destination without stalling.
Frequently Asked Questions
Are used Cadillacs worth buying?
Used Cadillacs are quite affordable compared to buying a new one. Most people often wonder if the low price is an indicator of poor quality, and they will often ask if a used Cadillac is worth buying. 
From our research, used Cadillacs are a great buy, especially on a budget. When you buy a used Cadillac, you get value for money because most of the depreciation already happened in the first years, so you are paying for the residual value. You also get a tried and tested vehicle that will not fail or be recalled before enjoying it.
If you find a well-maintained used Cadillac, take it for a test drive and if the ride impresses you, buy it without hesitating. You will get a luxury car on a budget, and if you maintain it well, you will get years of good service.
How many miles do Cadillacs last?
An average Cadillac lasts between 150,000 to 200,000 miles or 10 to 15 years. Cadillacs are luxurious, rugged, and more durable than the average car. To get these numbers on a Cadillac, you need to be on top of your game in maintaining the car and fixing any problems as soon as they occur. 
You also need to be a careful driver and ensure you refill any oils when they run low, fix any warning lights as soon as they come on, and watch your driving habits. You can easily go over the 200,000 miles mark without any major problems. 
How much does Cadillac cost to fix?
The cost of fixing your Cadillac varies depending on the issue being addressed; most repairs on a Cadillac are not major. Still, they can cost more because parts are pricy and labor for fixing luxury cars is generally more expensive. Below is a breakdown of common Cadillac repairs and how much you expect to pay for them.
| | |
| --- | --- |
| Cadillac Service  | Approximate cost |
| Headlight replacement  | $195 to $540 |
| Oil change  | $100-$160 |
| Brake pad replacement | $200-$500 |
| Battery replacement | $180-$350 |
| Oil filter replacement | $70-$140 |
| Air filter replacement | $50-$100 |
| Timing belt replacement | $900-$1,000 |
| Replacing and rotating tires | $300-$800 |
| Replacing spark plugs | $140-$430 |
What Cadillacs should I avoid?
Cadillacs and other luxury brands represent class and status. That's why people still buy them even with their extravagant prices. The vehicles have been in production for decades, and not every series of their cars are the best. Research has shown that several model years of the Cadillac had complaints about electrical issues, with the 2014 and 2007 model years being the most notorious. The models to avoid when buying a Cadillac are:
Cadillac CT6 2017
Cadillac XTS 2014
Cadillac Escalade EXT 2009
Final word
Cadillac is a luxury car brand made in the United States; they are expensive to buy and maintain, mostly because their parts are expensive. Luxury cars use expensive materials for their parts, which reflects in the final cost of their vehicles. They also have more features, and the more features a car has, the higher the probability of failing parts. This makes fixing more complicated and expensive in the long run. However, Cadillacs are generally reliable as statement cars. You can get over ten years of use with a Cadillac without experiencing any issues. If you can afford a Cadillac and the maintenance costs, go for it.