Last Updated on February 11, 2023 by Leepu Da Maxim
Nissan is a very reliable and renowned automaker brand in the world. Nissan is a Japanese multinational automobile manufacturer and it is known for its durability and longevity. A Nissan vehicle can last more than 100,000 miles with proper maintenance.
Key Takeaways
The reliability of a Nissan vehicle can vary depending on the specific model and year of the vehicle
Nissan is known for producing reliable vehicles while Honda is known for build quality and Toyota is known for longevity
Some of the most common problems of Nissan vehicles are the electrical system, transmission, and suspension
Is Nissan Reliable?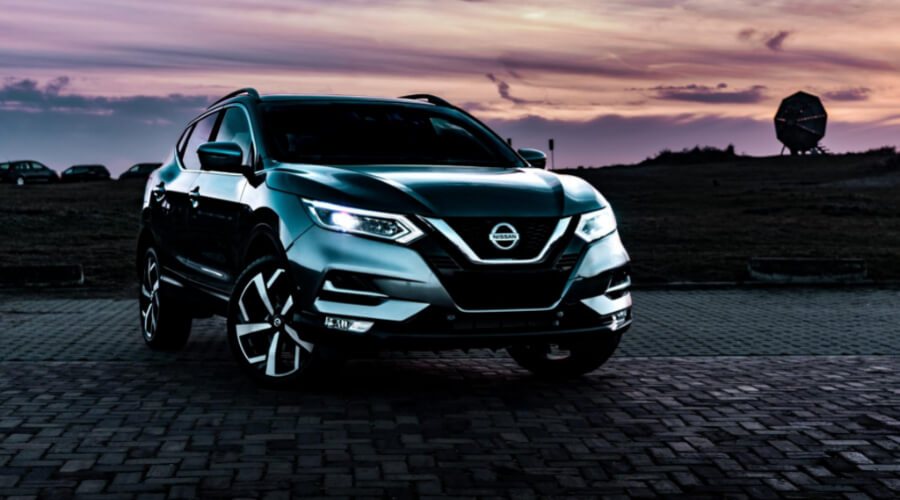 Yes, Nissan has a reputation for being a reliable brand with immense benefits to its drivers. According to repair pal, Nissan has a reliability rating of 4 out of 5 and is ranked 9 out of 32 car brands. Compared to other brands, Nissan has consistent reliability results, with most of their models being classified as dependable.
Now that you know Nissan is reliable, let's see how it fares compared to other highly reliable brands. We'll look at different measures such as the cost of repairs and maintenance, fuel consumption, and customer service to come up with a comprehensive conclusion.
Nissan vs. Honda vs. Toyota
When you think of reliability, Nissan, Honda, and Toyota are some brand names that will come to mind. They make dependable vehicle models that will not spend most of the time out of the road due to failures. Which of these three brands is the most reliable? How do they perform against each other in different reliability measures?
There are several methods used to quantify a vehicle's reliability, they include:
1. Reliability index 
2. Fuel consumption 
3. After-sale services/ benefits
4. Cost of basic maintenance
5. Safety 
Let's have a look at each method in detail and see how these three car brands compare,
1. Reliability Index 
The reliability index is a universal measure for reliability. It is achieved by accounting for how many times a brand's car is likely to break down, the average cost of repairing the brand, and the amount of time these vehicles spend off the road due to repairs. When all these factors are brought together, every brand is allocated a score or index. 
Below Is A Table Showing The Reliability Index Ratings For The Three Brands
| | | |
| --- | --- | --- |
| Brand  | Reliability index rating | Reliability ranking |
| Nissan  | 4 out of 5  | 9 out of 32 brands |
| Honda  | 4 out of 5 | 1 out of 32 brands |
| Toyota  | 4 out of 5 | 8 out of 32 brands |
According to the reliability index ranking, Honda and Toyota are considered more reliable than Nissan. However, their rating is the same, meaning Nissan doesn't fare poorly either.
1. Fuel Consumption
Fuel economy and consumption is other prevalent measure for brand reliability. If you are looking to save on fuel, a fuel-efficient car will be more reliable than a guzzler. When it comes to fuel consumption and efficiency, you might need to compare specific vehicle models to know which one is the best. Nissan models are fuel-efficient, but Toyota and Honda may have more fuel-efficient cars.
2. After-Sale Services
 The after-sale services that a brand offers its clients play a significant role in determining whether the brand is dependable or not. You don't want to buy a car from a brand that isn't concerned about your future experience with the vehicle. Most car brands come with warranties that cater for repairs and maintenance during the first years of your car. Nissan has the same warranty as Honda and Toyota, and their after-sales services are top-notch.
Below Is A Summary Of The Warranties From The Three Different Brands To Help You Compare And Decide Which Is The Best Brand.
| | |
| --- | --- |
| Brand  | Warranty details |
| Nissan  | Three years or 36,000-mile limited warranty5-year limited powertrain warranty |
| Honda  | It comes with a 3-years warranty or 36,000-mile limited warranty5-year or 60,000-mile powertrain limited warranty |
| Toyota  | Three years or 36,000 miles basic warranty Five years or 60,000 miles powertrain warranty No cost maintenance for two years or 25,000 miles |
1. Cost Of Basic Maintenance
Every good driver knows how important it is to check your car following the recommended maintenance schedule regularly. Some vehicle models are more costly to maintain and perform basic maintenance on. Other than the amount you will pay at the garage, the maintenance cost is also influenced by the availability of genuine spares and how much you will pay before they get to you. Nissan and Toyota cars are very affordable to repair and maintain, and their spare parts are readily available at very reasonable prices. Hondas are inexpensive to maintain, but some parts can be scarce. Also, some technicians don't know how to handle Honda cars, and those that do will charge more than Toyota and Nissan. If you want a vehicle that will not dent your pocket in repair and maintenance costs, then you won't go wrong with a Nissan model
| | |
| --- | --- |
| Brand  | The average cost of maintenance per year |
| Nissan  | $500  |
| Honda  | $428 |
| Toyota  | $441  |
2. Safety 
For a car to be considered reliable, it has to be made with the highest safety standard and equipped with advanced safety features. Nissan cars perform well in crash tests conducted by the insurance institute for highway safety and the national highway traffic safety administration. The Nissan models with the best scores in these tests include the Nissan Rogue, Maxima, and Altima, all which offer excellent all-round safety
Honda vehicles have not been left behind, with most of them earning 5-star ratings from the national highway traffic safety administration. Hondas are considered the safest cars in the market because they have safety features that cater to vehicle occupants and pedestrians.
Toyota cars are also relatively safe, with more than 10 of their vehicles earning the top safety rating from the insurance institute for highway safety. If you want a safe car, you can ensure that any of these three brands is reliable. You have to choose the model you love according to your budget, and you'll be good to go.
Nissan vs. Honda vs. Toyota; Which One Should You Buy?
Are you in a dilemma trying to figure out which brand to settle for? All these three brands are dependable, and you can't go wrong with them, but you have to choose. Your personal preference and budget will determine the brand you end up picking. Generally, Hondas are the most reliable, but they are expensive to buy and maintain; Toyotas follow Honda closely in reliability and efficiency, and they are affordable to purchase and maintain. Nissan is as reliable and affordable as Toyota, so you have different options to choose from if you want an affordable and reliable vehicle. Below are some of the most reliable cars from these three brands that you can consider.
1. 2021 Nissan Murano  
According to Consumer Reports, the Nissan Murano is the most dependable Nissan in the market today. It is a midsize SUV that offers long-term quality, safety features, and the latest infotainment. This car is robust and delivers excellent performance; it comes with a 3.5-liter V6 engine linked to a continuously variable automatic. This car is quick, produces 260 hp, and has a fuel economy of 23 mpg. If you are looking for a reliable midsize SUV that is also affordable, you won't go wrong with this one.
2. 2021 Toyota Corolla
If you want a reliable sedan, you may want to consider the latest model of the Toyota Corolla. This vehicle has a simple design and provides smooth ride quality. It has a sound infotainment system with apple car play and android auto. The powertrain has a 1.8L four-cylinder engine with 139 hp. If you want more horsepower, consider going for the XSE and SE trims.
3. Honda HR-V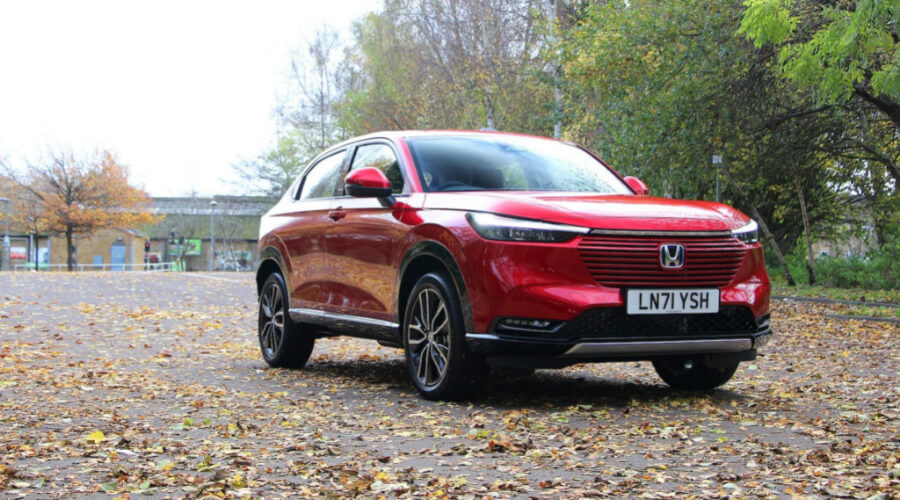 The Honda HR-V is the most reliable Honda, according to Consumer Reports. It comes with a four-cylinder and a continuously variable automatic that gives up to 141 hp. This car is fuel-efficient and comes in all-wheel drive and front-wheel drive options. It has a spacious cabin, active safety features, and a sound infotainment system. If your heart is fixated on getting a Honda car, this is the model to go for.
Final Word
 Choosing the brand to buy your car from can be a tad confusing with all the options in the market. However, everyone wants a dependable vehicle to get them to their destination without stalling. Honda, Nissan, and Toyota cars are famous for their reliability, and you can be sure to get a good deal when you buy from any of these brands.