Last Updated on February 15, 2023 by Leepu Da Maxim
Kia and Nissan are foreign brands winning big in the U.S. market for their dependability and affordability. Both brands have a proven record of offering quality and value, thus making every drive more rewarding. However, when it comes to reliability and cost, there are some differences between these two brands.
Key Takeaways
Based on customer reviews, Kia has better reliability than Nissan, and over the years, Kia has been steadily improving its reliability ratings
Kia offers a 10-year/100,000-mile powertrain warranty and a 5-year/60,000-mile basic warranty while Nissan offers lower mileage limits for the warranty
Kia offers more budget-friendly options compared to Nissan and Nissan's vehicles are slightly more expensive
Kia vehicles have more fuel efficiency than Nissan vehicles
Kia vs. Nissan Overview and Brand Comparison
In this section, we look at a brief history of each brand. We then compare their performance, warranty, Price and maintenance cost, and reliability ratings to determine which brand is superior to the other. Let's get into it.
Kia History and Overview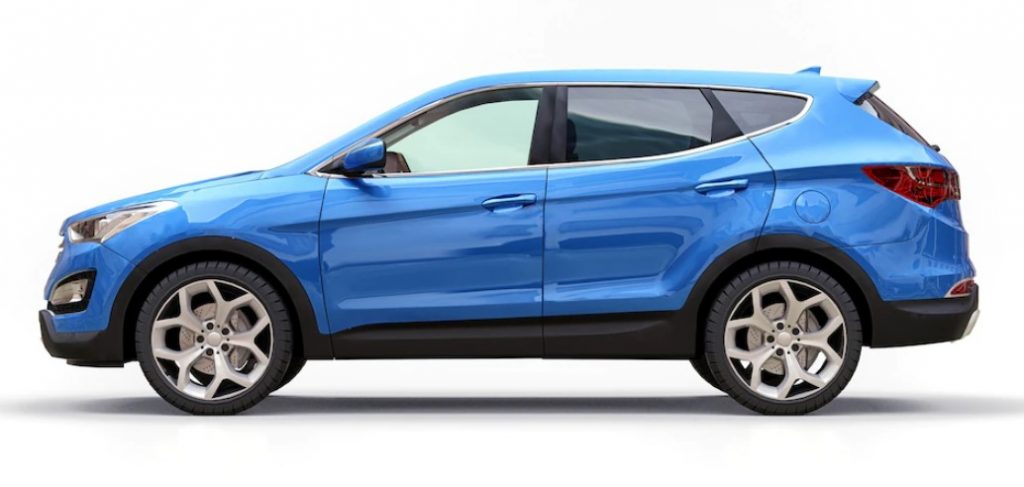 Kia is a South Korean automaker renowned for making reliable and affordable car models. The company was founded in 1944 as a bicycle parts and steel tubing manufacturer.
At that time, it was known as the Kyungsung precision industry. It changed its name to Kia Industries in 1952 and started manufacturing Honda-licensed small motorcycles, Mazda-licensed trucks, and cars.
Kia opened the Sohari plant in 1973 as their first integrated automotive assembly plant. The company produced several vehicles in collaboration with Ford and Mazda.
Kia Motors was incorporated in the United States in 1992, and the company kept growing to date, making it among the most successful foreign car brands in the U.S. Although it filed for bankruptcy in 1997, Hyundai motors came to its rescue and bought 51% shares.
Hyundai has a 30% ownership stake in the ever-growing automobile company.
Nissan History and Overview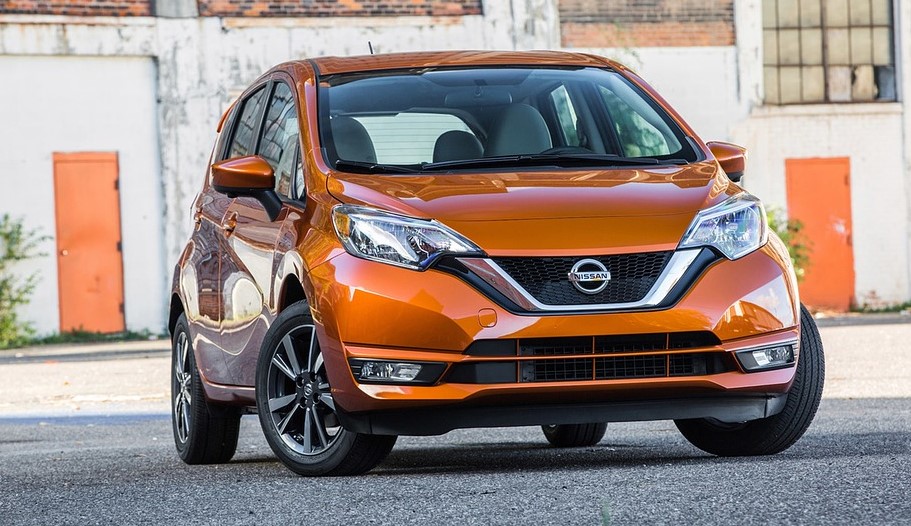 Nissan motor corporation is a Japanese automobile manufacturer founded in 1933 under the Nissan group. The company makes vehicles under Nissan, Datsun, and Infiniti brands and is known for being reliable and durable. 
Nissan cars are known for their sporty and unique styling, which comes at a very affordable price. Do you know that Nissan is the largest electric car manufacturer?
Yes, as of April 2018, Nissan sold over 320,000 all-electric vehicles. The Nissan Leaf is the top-selling electric car in its lineup and holds the second position as the best-selling electric car worldwide after Tesla Model 3. 
Nissan vs. Kia comparison
| | | |
| --- | --- | --- |
| | Nissan  | Kia |
| Year Founded  | December 26, 1933 | June 9, 1944 |
| Headquarters  | Nishiku, Yokohama Japan | Seoul, South Korea  |
| Area served  | worldwide | Worldwide, except for Japan and North Korea |
| Owner  | Renault 43.7% cross-ownership | Hyundai motor company  |
| Divisions  | NissanInfinitiDatsun Nismo  | N/A |
| Subsidiaries | Nissan commercial vehiclesVenucia (50%), Nissan shatai (43%), Renault ( 15%), NMKV(50%), Mitsubishi Motors (34%), Dongfeng Motor co (50%) | Kia AmericaKia, South and Central AmericaKia, Europe Kia, IndiaKia,DefenseKia, Lucky Motors, PakistanKia Motors, ChenabKia Mexico |
| Website  | http://www.nissan-global.com/ | http://worldwide.kia.com/ |
Which is Better, Nissan or Kia?
Nissan and Kia are reliable and durable brands that come at affordable prices. The best brand varies depending on what you want in a car and your model. But overall, Nissan stands out for its sporty design and technological features, while Kia is unique for offering value for money and outstanding safety features.
If you want to know the fine details of how each model compares to the other in different aspects, keep reading!
Kia vs. Nissan: Price
Almost everyone considers the Price of a vehicle first before making that major purchase. Nissan and Kia are affordable car brands, but Kia models are more affordable than their Nissan counterparts. 
Kias are cheaper by a few thousand dollars for SUVs and full-size vehicles, but Nissan Sedans are cheaper than those from Kia. Both brands offer competitive prices so drivers won't struggle to find a good car that fits their budget from either manufacturer.
Below is a comparison of how similar models from Nissan and Kia compare in Price.
| | | | |
| --- | --- | --- | --- |
| Kia model | MSRP | Nissan model | MSRP |
| Kia Rio | $16,150  | Nissan Versa | $15080  |
| Kia Telluride | $34,015 | Nissan Pathfinder | $34,560 |
| Kia stinger  | $36,090 | Nissan Maxima  | $37,240 |
| Kia K5 | $23,790 | Nissan Altima  | $24,550 |
| Kia Optima | $23,390 | Nissan Sentra | $20,870 |
Nissan vs. Kia: Range of Vehicles
Kia and Nissan have many models to choose from, but Nissan offers more models than Kia. Nissan also offers more variety, including sports cars and pickups. Below is a breakdown of different categories by manufacturers and the models in each category.
| | | |
| --- | --- | --- |
| Vehicle category  | Nissan models | Kia Models |
| SUVs and crossovers  | Murano, Kicks, Armada, Pathfinder, rogue, rogue sport, ariya | Telluride, Xceed, stonic, Niro, Sportage, Sorento, EV6, Seltos |
| Subcompact cars | Versa, Sentra, Maxima, Altima, Nissan Leaf | Rio, soul, K5, forte, stinger  |
| Electric cars  | Nissan leaf Ariya  | e-Soul, e-Niro  |
| Sports cars  | GT-R, 370Z | N/A |
| Trucks  | Titan, frontier, TitanXD | N/A |
| Vans | Nissan NV1500, Navara | Kia Carnival. Sedona |
Nissan vs. Kia: Maintenance Cost 
Both Nissan and Kia maintenance costs are less than the industry average, but Kia is more affordable to maintain. Kia drivers spend $474 on maintenance and repair costs annually. On the other hand, Nissan drivers spend $500 per year on maintenance and unscheduled repairs. Both models rarely experience significant problems, and their spare parts are readily available; thus, maintaining them is easy. If you are on a tight budget, we recommend getting a Kia as it will cut your costs significantly.
Nissan vs. Kia: Warranty
A warranty plays a massive role in instilling confidence as you drive. Not only is it a form of protection against hefty costs, but it is also a testament to the commitment to quality by the manufacturer. Nissan and Kia have impressive warranty coverage, but Kia takes the lead for the best warranty program. Let's look at the breakdown of warranty details for both brands.
| | | |
| --- | --- | --- |
| Warranty coverage  | Nissan | Kia |
| Basic warranty coverage | 3 years or 36,000 miles | 5 years or 60,000 miles |
| Powertrain warranty coverage | 5 years or 60,000 miles | 10 years or 100,000 miles |
| Roadside assistance coverage  | 3 years or 36,000 miles | 5 years or 60,000 miles |
| Anti-perforation warranty  | 5 years or 100,000 miles | 5 years/ unlimited mileage |
Nissan vs. Kia: Performance
Both Nissan and Kia are dependable in performance, depending on your specific model. However, Nissan offers more engine options that are performance-oriented compared to Kia. Nissan is the better brand if you want a powerful car that will handle anything the trail throws at it.
Kia vs. Nissan: Reliability 
When it comes to reliability, Kia is more reliable than Nissan. According to the repair pal reliability rating, Kia has a reliability rating of 4.0 out of 5.0, ranking it 3rd out of all car brands.
In contrast, Nissan has a rating of 4.0 out of 5.0 and ranks 9th out of all car brands. Kia has an annual average repair cost of $474 with 0.2 visits to a repair shop annually, while Nissan has an average of $500 with 0.3 visits per year.
Which is Better, Nissan or Kia?
Nissan and Kia are affordable and reliable car brands with average maintenance costs. If you are torn between the two, we suggest picking similar models from the two brands and comparing the features and specifications to make your work easier and more fruitful.
However, Kia is a good brand if you want quality, affordability, and value for money. At the same time, Nissan is excellent if you want a sporty car with many functional features at a very affordable price.
Reference 1: Nissan vs. Kia Brand Comparison | Major World
Reference 2: Kia vs Nissan | Compare Kia vs Nissan Warranty, Safety, CPO Programs (kenganleykiamentor.com)