Last Updated on January 21, 2023 by Leepu Da Maxim
The states with the lowest average hourly wage for automotive labor are Mississippi with $75.92/hour and Oklahoma with $80/hour. New York tops the list with an average hourly wage of $89.10/hour. Most auto repair shops charge between $80 and $100 per hour while dealerships will usually charge you from $95 to as much as $125.
Key Takeaways
Usually, automotive labor rates vary depending on the location, type of repair, and the qualifications of the mechanic
The average automotive labor cost in the USA ranges from $70 to $120 per hour
Many shops also offer a flat-rate pricing for a specific repair which is very convenient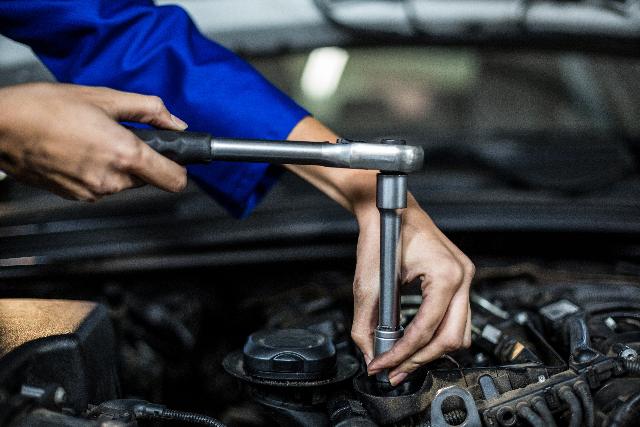 The most expensive states for automotive labor are Hawaii, California, Washington, Oregon, Massachusetts, and Connecticut. Whereas the least expensive are Alabama, Mississippi, South Dakota, Iowa, Indiana, and West Virginia.
Industry-wise Automotive Labor Rates Chart For 2021
| | |
| --- | --- |
| Description | Costs |
| Independent Repair Shops  | $70 – $90 |
| Dealer Repair Shops | $80 – $125 |
| Average Hourly Labor Rate | $80 – $100 |
| The Average Rate For A Small Repair | $500 – $1500 |
| The Average Rate For A Medium Repair | $1500 – $4000 |
| The Average Rate For A Large Repair | $4000 – $6000 |
How Are Labor Rates Set?
First of all, it is necessary to consider that any mechanic does not have the opportunity to fully receive the money that makes up his labor rate. A mechanic's salary is only a portion of this money from which other common expenses must be subtracted. Like any other expensive business, an auto repair shop requires a certain budget to operate.
Thus, these business expenses of the facility are always built into the labor rate. Some of the items needed to operate are high-tech diagnostic equipment, a wide variety of tools, and other costs of the physical set-up of the business. Sometimes, the initial investment of this equipment can be too high.
The most high-tech auto repair shops require a 6-digit investment. In turn, some mechanics use software where a flat rate is established. This way, customers can have a more accurate estimate of what labor might cost in addition to the rest of the costs.
Contrary to what some people may think, this software is not implemented to charge customers more money. Beyond that, it is a computer program that allows setting a fair rate according to the capabilities of each mechanic. In turn, the specific problem in a vehicle and the difficulty of solving it are considered here.
1. Diagnostic Related Fees
Sometimes it is very difficult to implement the flat rate to solve certain problems. As anyone can know, the truth is that different mechanical problems in a car require different solutions. So, a flat rate many times does not consider the difficulty that certain problems entail. 
Some diagnoses can define a problem in a very superficial way. So, it may simply happen that the mechanic needs more time to be able to solve a car issue. Of course, this additional time means more money that was not contemplated at the beginning.
So, the hours of work needed to solve a problem may increase as the mechanic is solving the problem. In very rare cases, the problem can be solved in much less time than the time the mechanic has established at the beginning. 
2. Promotional Rates
Of course, an automotive repair shop needs some basic marketing tools to grow and attract more customers. In this sense, it is very common to find coupons with promotional prices for some services such as oil and filter changes. 
On a lot of occasions, customers opt for these coupons to find that the final price of a service is higher. Of course, this happens because promotional prices and labor rates usually have certain limitations in their results. By not considering all these aspects, the customer could end up paying more money.
How To Estimate Auto Repairs
On many occasions when a car needs to be repaired, people need to know what estimate they will be dealing with. So, there is a certain simple procedure to be able to write an auto repair estimate. 
1. Verification Of The Damage
Of course, the most elementary step of all is undoubtedly to perform a diagnosis of the condition of a vehicle. Without this diagnosis, it is not possible to know the costs if it is not known what the real damages are. That is why here the mechanic will have to check the amount of work needed to solve a given problem.
Mechanics also usually take into consideration the real expectations of the customers. On the one hand, some customers simply need to get a simple repair for an average level of their vehicle's efficiency. At other times, customers might request an increase in efficiency and power in their vehicles.
So, each customer's expectations may allow the budget to shift up or down. Some customers may even need technical advice from mechanics. Of course, this happens because customers are not used to talking in terms of mechanical efficiency.
2. Estimating Lead Times
Mechanics' labor rates are taken into consideration as the cost is set per hour worked. So mechanics needs to establish a certain time frame to solve a car's mechanical problem. This determines the estimate and allows each customer to decide whether or not to have the repairs done.
3. Detailed And Competent Estimate
Another important step to obtain a good estimate is to be as detailed as possible in each of the aspects involved in it. It is very common for some customers to disagree about a misunderstanding with the mechanics. At the same time, mechanics should not exaggerate to increase their prices depending on the area where they are located.
4. Deliver The Result On Time
It is very unprofessional for a mechanic to always need more time than he has requested from customers. It is an easy and unfortunate way to cheat customers and get more paid hours of work. So, it is always recommended to write invoices or contracts to make every vehicle repair more professional and defined. 
Each of these steps is not only mandatory to perform to provide good service. These different aspects are what differentiate professional auto repair shops from low-quality auto repair shops. Besides, the seriousness and commitment that all these aspects indicate allow for greater customer acquisition.
So, complying with each of these aspects could be much more efficient than any other marketing tool. In this case, people advertise have an automotive repair shop by word of mouth, which does not entail any cost for the mechanics.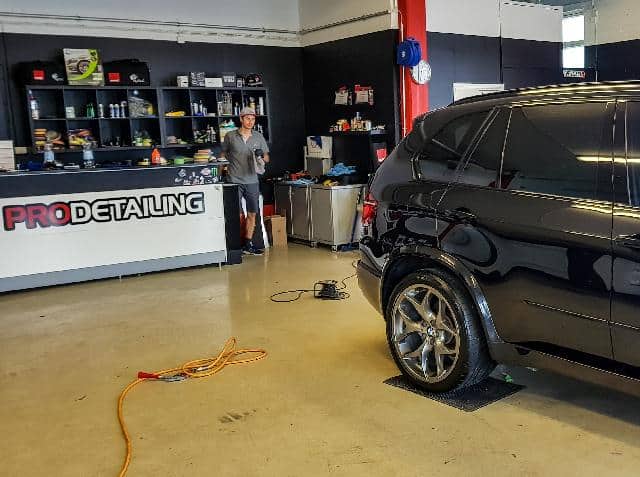 FAQ
What is a fair rate for mechanic labor?
The average wage for mechanical labor varies depending on where you live in the U.S. For example, in New York City an experienced mechanic can make up to $80/hour while in Buffalo the average wage may be $28 per hour.
The cost of labor can vary greatly and is not always easy to estimate. Usually, the more detailed and specific instructions a person needs for a project, the higher the price.
There are three main factors that determine the cost of mechanic labor: hourly rate, materials and parts, and travel time. When evaluating a price quote from a mechanic or auto technician, it is best to make sure that all three of these factors are calculated in to take into account any surprises when paying the final price.
What is the average auto shop labor rate?
The average auto shop labor rate is $40-$85 an hour, depending on the location.
The average cost of repairs at an auto repair shop is $40-$85 per hour, but it can vary from one place to another. Rates can be even higher for more specialized services and for new cars.
How do you calculate labor costs for a mechanic?
Labor cost is the total amount a mechanic charges for a job, which includes both the parts and labor. The labor cost varies depending on how many hours were spent on the job. Labor costs are calculated by multiplying the number of hours spent by the hourly rate.
Hours of work * Hourly rate = Labor Costs
For example, if it takes 8 hours to change an engine in a car and you charge $50/hour, then you would charge $400 for your service.
References:
https://www.vehicleservicepros.com/shop-operations/article/21255783/labor-rates-by-state-2021