Last Updated on December 28, 2022 by Leepu Da Maxim
There are quite a few types of vehicles that you can drive without a license, for example, electric scooters, electric bikes, golf carts, low-speed vehicles, agricultural machinery, mobility scooters, etc. You can drive small electric vehicles with a maximum speed of about 45 kilometers per hour without a license.
Key Takeaways
In the USA, some states allow people to ride electric scooters and electric bikes on the road without a license
You can drive golf carts on the road for short distances without a license
You might able to operate certain types of agricultural machinery, such as tractors, on public roads without a license
People with disabilities can ride mobility scooters without a license
Electric Cars – Different Types
Cars
Description
Bellier Jade Classic
Diesel Engine Displacement 523 km 3 – 5.4 HP 45 km/h vel max Fuel tank 20 liters 390 kilograms
Bellier Jade Racing
Sports sticker upgrades, dual chrome exhaust, sports pedals, sports screen, Sparco wheel hub, black tires, seat belts, and sports seats
Aixam Coupe
Gasoline engine
Displacement 400 I'm 3 – 5.4 HP 45 km/h vel max Fuel tank 16 liters
Chatenet CH26
Displacement 523 km 3 – 5.4 HP 45 km/h vel max Trunk 600 liters 3 liters every 100 km
What Electric Cars Can You Drive Without A License?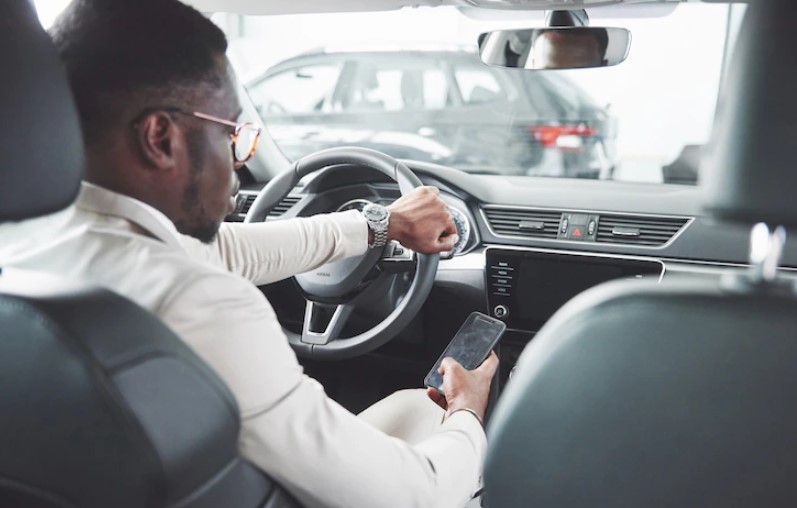 These days, some electric vehicles can be driven without a license. These are some vehicles that are adapted to the needs of large cities. In recent times, Citroen has developed a two-seater model that provides excellent advantages for many users.
In this case, it is one of the best models for the city as it does not require high speed or acceleration. Even in the most populated cities, traffic continues to be one of the biggest problems.
That is why these types of vehicles are usually small and reach a maximum speed of approximately 45 kilometers per hour. In particular, this characteristic is usually more than enough to move comfortably throughout the city.
Can You Drive To The DMV Without A License?
In some places in the United States, such as California, a license is required to drive. Although there are few vehicles to drive without a license, the truth is that they are not the majority. Also, the electric car industry still faces several limitations.
So, if you are driving a vehicle that requires a license, you must have a driver's license. Otherwise, this could be a violation or even a misdemeanor.
In some cases, some offending drivers even had to serve a $1,000 fine and jail time for up to 6 months. Generally, minimum violations are usually only a $250 fine. Of course, it will always be much cheaper to have a driver's license and not suffer any violations.
How Do You Get Around Without A License?
To get around without a license, you will need to have one of the most innovative electric vehicles. Of course, the geographical area in which you are living is also important here. So, different restrictions and permits may vary in different areas of the United States.
If you don't have an electric vehicle with a speed of up to 30 miles, you may have other options. Some of the most common options are the train, the bus, or the subway. Here, you will have the ability to move through some limited places. However, it is always a very affordable option and sometimes they are the only options available.
What Car Can You Drive In France Without A License?
Especially in France, some electric vehicles are available that reach a low maximum speed. It is not necessary to have a driver's license in these cases. Anyone over the age of 14 is entitled to drive these vehicles. In turn, this is because these are some compact and small cars.
One of these units only fits 2 people and is more than enough to move around the main cities. Although they do not have great autonomy, the truth is that they can offer excellent advantages to the user.
There are even a large number of people who decide to install solar energy panels or a wind energy system in their homes. In this way, the owners of these small vehicles have free and unlimited energy for their cars.
What Are The Disadvantages Of Using Electric Cars?
While electric vehicles have gained some ground in the marketplace, they still have some disadvantages. On the one hand, the range of all-electric cars or vehicles is not superior to gasoline engines. So, this restricts the use of these vehicles to a small area like a city. 
It is not an appropriate option to make long-distance trips with an electric car. In turn, the costs of any electric vehicle are usually higher than conventional gasoline vehicles. This is usually because they are not yet mass-produced.
On the other hand, another drawback is that charging stations are very scarce in many parts of the world. Even in some countries, these refueling stations are still something of the future. So there is still a long way to go before these electric vehicles are mass-produced. 
How Do You Get Your License At 16 In California?
In many places in California, a lot of people around 16 years old want to get their driver's licenses. For that reason, they must have some additional requirements than the rest of the people of legal age. So, in this case, it is necessary to be trained in driver training and driver education.
It is also necessary to have an instruction permit provided by the state of California. However, it is usually not recommended that 16-year-olds have a driver's license. There is a large number of traffic accidents that are caused by minors who do not have sufficient experience in driving vehicles.
Can You Survive Without A Car?
A large number of people who do not have a driver's license want to purchase a low-speed electric vehicle. However, many of these people do not usually achieve this goal and believe that this is a big problem. Therefore, it is necessary to mention here that a large number of people around the world decide to live without a car.
To do this, no matter what geographic area you are in, you should have different types of public transportation and other alternative options available. Here, the most classic public transportation options are cabs, trains, subways, and buses.
Also, there is the use of own or rented bicycles. Besides, electric skateboards are becoming more and more popular in many countries. All these options are suitable to efficiently replace a car.
Is It Hard To Drive In France?
When we analyze driving in France we must exclude the city of Paris. So, in this way, we can mention that it is easy to drive when it comes to the whole of France. In general terms, the level of signage is good and most roads are in good condition and with an excellent level of maintenance.
However, gasoline and tolls can be somewhat expensive, although this is not a major drawback. On the contrary, driving in the city of Paris can be somewhat complicated. Even if you do not live in Paris, you should not try to drive on these streets in the first place. As with any other densely populated city, Paris tends to have quite complicated traffic.
How Long Will Electric Cars Last?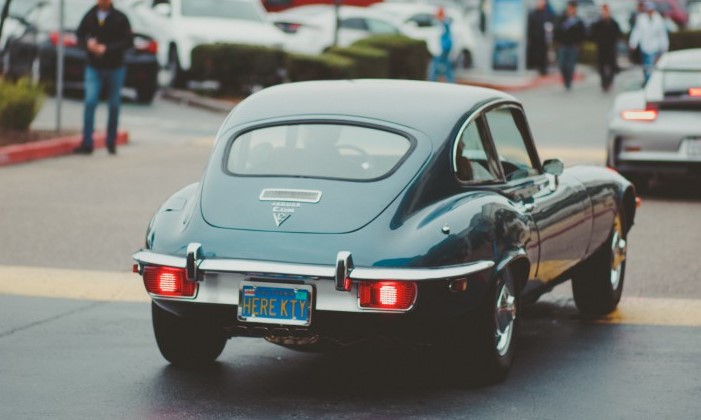 In some cases, electric vehicles can provide 5-8 years of battery life. At least the warranty on many electric cars is between these years. Of course, the number of years of final service life may vary depending on some factors. In principle, the frequency of use of these cars is the main aspect to consider.
Additionally, some positive predictions indicate that an electric car may offer between 10 and 20 years of use before being replaced. Also, it is necessary to take into account that the maintenance and fuel costs of an electric vehicle are much lower.
Therefore, it can be a much more affordable and convenient option than a gasoline engine. Especially, if you need to move around in a city, an electric car could be the most suitable solution.
Are Electric Cars In The Future?
In these times, the percentage of sales of electric vehicles is much lower compared to gasoline-powered vehicles. In this case, it is approximately 3% of the total sales of all vehicles worldwide. However, it is estimated that by 2025 this percentage will increase to 10%.
Besides, by 2030, it is estimated that this number could rise to 28%. If we add a few more years to this, it means that by 2040 the number of electric vehicles sold would represent 58% of the total. Also, in the event of possible improvements in the technology of these vehicles, these numbers could increase. 
In other words, this could explain that electric cars can provide many more advantages overall. To this, we should add that governments can encourage the sale of electric vehicles to avoid an acceleration of global warming. For now, we can only wait and continue to analyze the current scenario.
References:
https://www.jdpower.com/cars/shopping-guides/can-you-buy-a-car-without-a-license
https://www.carinsurance.com/Articles/driving-without-license-penalties-by-state.aspx