Last Updated on February 12, 2023 by Leepu Da Maxim
Toyota Motor Corporation was started in 1933 by a Japanese named Toyoda Kiichiro and was incorporated in 1937. It is a publicly held corporation with no majority ownership. As Toyota Motor Corporation is a publicly traded company, it is owned by shareholders.
Key Takeaways
You should keep in mind that Toyota Motor Corporation is not owned by any one person or entity
The largest shareholders of Toyota Motor Corporation are institutional investors and mutual funds
Individual investors also own shares of Toyota Motor Corporation
History Of Toyota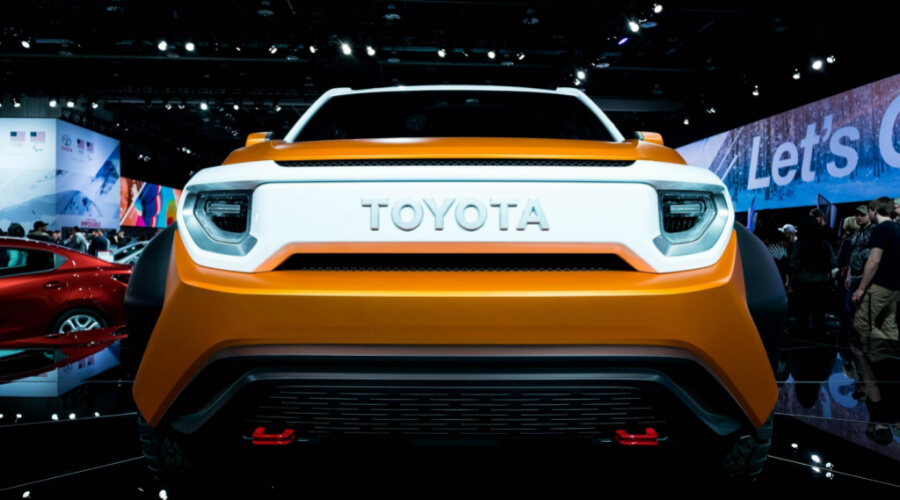 Sakichi Toyoda started Toyoda Automation Loom Works Ltd in 1918. He invented the world's first automatic loom. This brought much progress in the weaving industry, increasing yield and reducing defects in the fabric. The automatic loom impressed the Platt Brothers, a British company that bought the production and sales rights at £100,000. Sakichi Toyoda gave the proceeds to his son Kiichiro Toyoda to develop automotive technology at Toyoda
In 1936, Toyoda released its first production car, a Sedan AA. In 1937, the company was named Toyota Motor Company Ltd and was headed by Kiichiro. They changed the name from Toyoda to Toyota because it was more pleasing and easier to say in Japanese. 
Toyota started other companies like Toyota Machine Works Ltd in 1941 and Toyota Auto Body Ltd in 1945. Toyota Motor Company suspended the production of passenger cars during World War 2 and concentrated on production trucks. They resumed production of passenger cars in 1947, and they released the Model SA. This model was made to navigate the rough roads of Japan that the war had destroyed.
Since the US was superior in technology, the superiors of Toyota Motor Company went for benchmarking in some of the motor companies there. This led to almost an immediate increase in the efficiency of their products after the implementation of what they had seen. In 1957, Toyota Motor Company started a branch in the USA called Toyota Motor Sales USA Inc. In 1958, the company released the Toyopet sedan, the first car to be marketed in the US. This model, however, did not do well because of the lack of horsepower yet high price. 
In 1958, Toyota released the Toyota land cruiser 4×4 utility, and it was more successful, and later on, produced their first luxury car, called the Crown. To reach a higher market in the US, Toyota had to develop a better plan. That is when they manufactured a vehicle that was relevant to Americans leading to the introduction of the Avalon and Camry. The Tiara or Corona was the first Americanized Toyota with comfort, performance, good passenger room, and a 90hp engine. This helped the company root itself deeper in the US, and by 1967, it had a firm foundation there. Toyota continued to thrive in the US for a while because of its manufactured cars. These cars were fuel-efficient, reliable, and relatively cheap. For instance, Corolla was released in 1968 in the US. 
In 1980, Toyota Motor Company merged with Toyota Motor Sales Company Ltd. two years later; the company was renamed Toyota Motor Corporation. The company continued to grow and produced other luxury vehicles like Lexus in 1989 and the first mass production of the Prius in 1997. The company experienced growth. However, there were challenges also. For instance, in 2010, there was a safety recall, which the National Highway Traffic Safety Administration said was the largest and most complex safety recall in the history of the US. 
Toyota Motor Corporation Today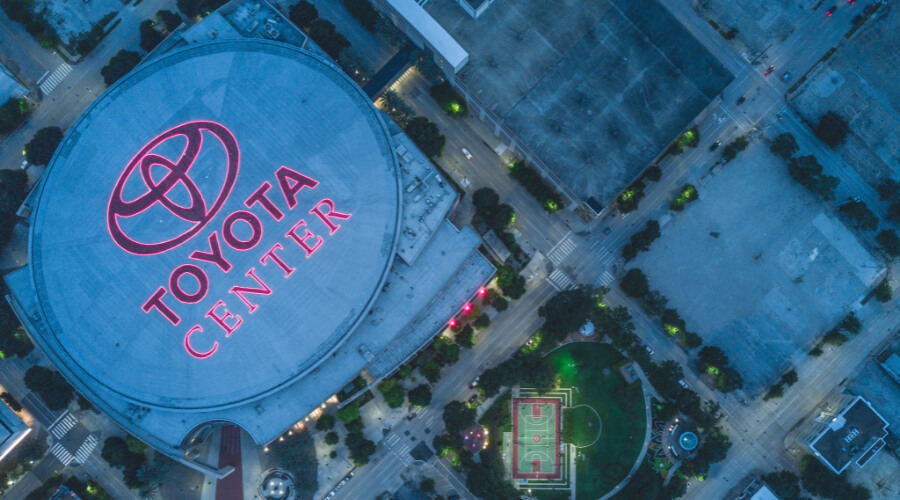 Toyota Motor Corporation continues to grow. They, however, receive completion from General Motors and Ford, all three fighting for the number one position. Toyota has established plants and distributors in many countries globally, contributing to its success. In 2008, Toyota became the most prominent automotive producer for the first time and surpassed General Motors. They produce more than 5.5 million vehicles annually and have many award-winning designs. Toyota has maintained a reputation for the reliable manufacturing of cars with superior safety features and luxury.
Sub Brands Of Toyota
1. Hino Motors
Likely, you may not have heard much about this sub-brand of Toyota, but there are chances that you have seen its trucks, buses, or engines. Their specialization is making trucks and significant diesel engines; they are strong enough to ensure reliable transportation of goods from one place to another. These vehicles are engineered to serve you long and do whatever you need, whether delivery, towing, or recovery. Apart from that, they also manufacture passenger buses used in different countries across the globe.
2. Lexus 
Anyone who likes a luxurious car can't miss checking out on Lexus. This Toyota subsidiary has been outstanding in the market, representing the most valuable and luxury cars Toyota has produced. Many praises have been heard from different people who have a taste of how Lexus is. Since making its Flagship (F1) in the 1980s, Lexus has been recognized globally as one of the most stylish vehicles well-engineered on the roads.
3. Ranz 
This sub-brand has not been in the market for a long time, as it was first developed in 2013. As the world tries to fight against air pollution, most vehicle companies produce electric vehicles. They are rechargeable and meant to replace those that use fuel; Ranz is one of them; it has been pivotal in introducing the electric car since its showcase in the Chinese market back in 2013. For now, Ranz has not been well known by various countries worldwide. Still, as the demand for electric vehicles increases, it's clear that this Toyota subsidiary will earn popularity and expand rapidly as time goes by. 
4. Daihatsu
Since its formation in around 1951, Daihatsu has been an independent auto manufacturer until 2016, when it was absorbed as a subsidiary of Toyota. European and Asian countries are the most beneficiaries of Daihatsu vehicles and bikes, primarily using them. By the end of 1969, around two million cars had been produced by this company. 
Toyota Partnerships
1. Subaru
If you have seen and observed Toyota 86 and Subaru BRZ keenly, you will realize that these vehicles look alike. This similarity in the physical appearance of these two vehicles is that Toyota and Subaru are partnering in the production of cars now and then. It is claimed that Toyota purchased a large stake in Subaru in recent years, making it tally 16.6%. Rumors suggest that the partnership between these two companies will lead to a project that will see Toyota 86/Subaru BRZ being produced.
2. Mazda 
Toyota Motor Corporation has extended its arms to owning a partial stake in Mazda. Mazda has earned its recognition due to the manufacturing of the Wankel rotary engine, and iconic vehicles are being used in different parts of the world. Their partnership has been triggered by exchanging fuel-efficient SkyActiv Clermont Toyota engines with hydrogen fuel cell technology.
3. Isuzu
When naming popular vehicle companies globally, Isuzu Company can't be excluded from your list. It has been outstanding in past years, despite its recently lowered popularity. This company has partnered with Toyota, and you will likely see or notice that some of Isuzu's vehicles have been built with Clermont Toyota engines in them.
Wrap Up
Toyota is a reliable brand with a reputation for vehicles manufactured with great care. Years after, the company's founder passed on, and the company still makes vehicles that are popular and durable just as they had envisioned. When you buy a Toyota, you are guaranteed excellent service and performance from the car.