Last Updated on February 14, 2023 by Leepu Da Maxim
Ford pickup trucks are the best interior design, reliability, performance, and safety. While Ford leads in many areas, Chevy and Dodge aren't far behind, especially in fuel and efficiency. Thus, singling out the best requires a deeper exploration of the three automotive brands.
Key Takeaways
Ford is a leading brand when it comes to pickup trucks and their vehicles are renowned for powerful engines, excellent towing capacity, and innovative features like the Pro Trailer Backup Assist
Chevy pickup trucks are popular for spacious cabins, user-friendly infotainment systems, comfortable riding experiences, etc.
Dodge pickup trucks are not far behind in the competition and they are known for their aggressive styling, powerful engines, and smooth ride quality
The Big Three in Details (Ford, Chevy, and Dodge)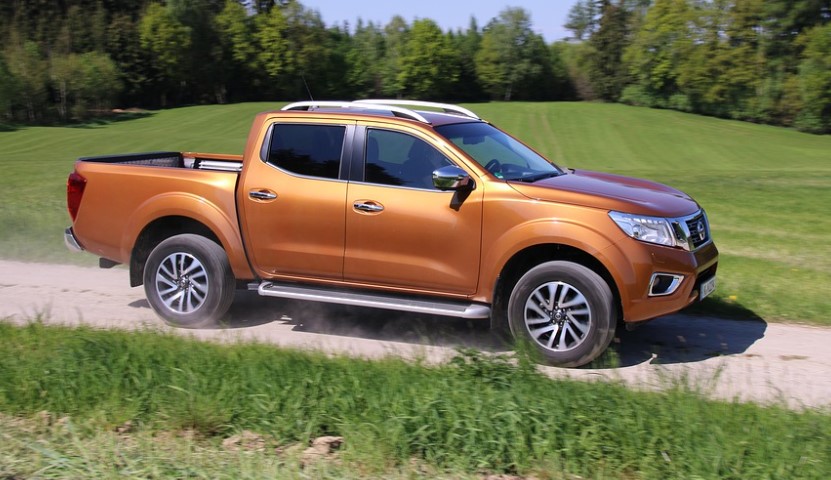 The Dodge Ram 1500, Chevy Silverado 1500, and Ford F150 are excellent trucks. Which is, perhaps, the best?
Model Chevy Silverado 1500
The Silverado is doing what it's always done best. It has fine steering and handles more like a car than a large truck. 
The 1500 Chevy Silverado receives an overall rating of 8.2 out of 10 from U.S. News. Chevy's latest update includes several new features. One of them is the enhanced towing capacity due to the turbo diesel and turbo-four engines.
Between trims, there is some feature swapping. In addition, the current model has a multifunction tailgate.
The following are some of the amazing features of the Chevy Silverado 1500:
Excellent projected dependability rating
Features that are easy to use
Engines that are powerful and readily available
Towing capability is exceptional
The powertrains on this 2021 Silverado model are incredible. However, it lacks the driving refinement found in higher-ranked competitors. Not to mention that its interiors lag behind those of its competitors.
Ford F-150 Model
With the release of the 2021 F-150, Ford raised the bar even higher. The aluminum used by Ford is "military-grade," and the frame is made of steel for power and longevity. 
Based on the positive early results, many industry experts believe that aluminum usage will change the entire industry's development and construction of automobiles and buildings.
The overall rating for the Ford F-150 truck for 2021 is 8.9 out of ten. This F-150 has undergone a major overhaul.
The following are some of its best features:
The projected dependability is excellent.
The infotainment system is simple to use.
A strong engine lineup
Capabilities in hauling and towing that are unrivaled in the industry
These include, among other things, cutting-edge technology, a virtually limitless range, and reliable powertrains.
The 2021 Ford F-150 gets a 9 out of 10 for value. It gets an 8.5 out of 10 for technology or innovation, 8.2 out of 10 for fuel efficiency, and 8.1 out of 10 for performance. This year's Ford F-150 pickup has been one of the company's best-selling models so far.
Dodge RAM 1500 Truck
The Ram 1500 is a pleasant ride, whether in basic work truck mode or dressed to the mines. It's a more than worthy opponent when you add in nice seats, plenty of storage, and a variety of capable engines. Although the well-rounded Ram 1500 comes in third place in this comparison, it is a testament to the two trucks that beat it out.
The following are some of the top features of the Dodge Ram 1500 truck:
The infotainment system is simple to use.
Interiors with plenty of space and luxury
A comfortable ride
Extremely powerful engines
The 2021 Dodge Ram 1500 receives an 8 out of 10 rating for value. It receives a score of 9.3 for technology and innovation, 8.3 for fuel economy, and 8.2 for performance.
How Do Chevy, Dodge, and Ford Compare In terms of Features?
The three brands compare differently when factors like Engine, Weight, Interior Design, and Quality get considered.
| | | | |
| --- | --- | --- | --- |
| Brand | Engine | Horsepower  | Torque |
| Ford F-150 | 2.7L Ecoboost Twin Turbocharged V6 | 395HP | 400lf-ft |
| Chevy Silverado 1500 | 2.7LTurbocharged Auto | 420HP | 383lb-ft |
| Dodge Ram 1500 | 3.6L Penstar V6 | 395HP | 410lb-ft |
Engine Specifications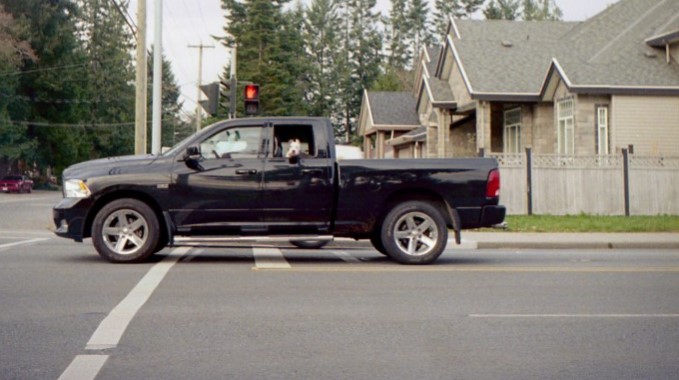 Both the Dodge and the Chevy have top-of-the-line V8 engines. The Dodge, on the other hand, has roughly 395 horsepower, while the Silverado has around 420. V6 engines are available in both truck brands.
However, Chevy offers a 2.7 L turbocharged four-cylinder engine, which is the company's most fuel-efficient engine.
Ford, on the other hand, offers a 3.5-liter twin-turbocharged six-cylinder engine. It has a torque of 470 ft-lbs and a horsepower of 450.
The engine of the Ford Ranger Raptor is a higher-output version, with 510 ft-lbs of torque and 450 horsepower. This engine configuration is also available on other Ford truck models.
Ford, on the other hand, offers a couple of entry-level engines. These include turbocharged V6 engines with displacements of 2.7 and 3.3 liters. These engine configurations are the most cost-effective in their class.
It all depends on the transmission, ranging from a 6-speed transmission in lower-end Chevy models to an 8-speed gearbox in Ram pickups.
In their high-end pickup trucks, both Ford and Chevy offer 10-speed transmissions. The transmissions are nearly identical due to a Ford-GM collaboration.
Weight
Ford became the lightweight vehicle leader when it unveiled its all-aluminum pickup truck in 2015. It weighed over 700 pounds less than earlier models.
Chevy also offered a Silverado with aluminum components. Only because Chevy elected not to replace everything with aluminum did it lose 450 pounds. Instead, only the tailgate, doors, and hood got changed.
Only the bonnet and tailgate of the Dodge Ram were replaced with aluminum, resulting in a weight loss of only 225 pounds.
Their use of aluminum varies, but it was a benefit for these three truck brands. The new weight is a perfect match for the engines and transmissions available on the vehicles.
Quality of the Ride
When it comes to riding quality, off-road travel and towing are the greatest ways to test it.
Regardless of whether the trucks are on or off the road, both the Dodge and Ford perform admirably. Furthermore, both vehicles function admirably with or without a trailer. The suspension damping is excellent, albeit the Dodge Ram outperforms it somewhat but noticeably.
Unfortunately, the Chevy is a bumpy ride due to its 22-inch wheels and other structural and suspension concerns.
In terms of the 10-speed transmission, the Ford is the most efficient of the three. The Chevy is trailing, although it appears to be hesitant to adjust at times.
In this comparison of Dodge vs. Ford vs. Chevy, the Dodge Ram comes in last, although it's due to a tiny flaw. It runs slower than the two could be due to issues with the engine/transmission and weight.
The Ford truck dominates in terms of motor and transmission, thanks to its high-output V6 engine.
Interior Design
The Ford Sync technology is one of the unique elements of Ford's interiors. Ford's Bluetooth wireless technology allows you to sync your car and smartphone commands.
The easy-to-use controls, the infotainment system, and the state-of-the-art massaging front seats are just a few additional amenities. Chevy and Dodge's trucks have also changed their interiors, adopting the latest technologies in the same way that Ford did. The Chevy Silverado, on the other hand, lacks the comfort and detail of its competitors' interiors.
References:
https://www.jdpower.com/cars/shopping-guides/2022-chevrolet-silverado-1500-vs-2022-ford-f-150-comparison
https://www.forbes.com/wheels/compare/ford-f-150-vs-chevrolet-silverado-1500/