Last Updated on January 22, 2023 by Leepu Da Maxim
In the United States, there are three main companies involved in the manufacture of retail automotive batteries. More than half of the market is captured by Johnson Controls, East Penn, and Exide. Of course, performance can vary because different batteries are sold under different names. In most instances, retrofitting, testing, and installation are included.
15 Most Popular Car Battery Manufacturers (Electric & Traditional)
With the rise of electric vehicles, automakers are working on developing technologies to make them more efficient. The leading automotive battery manufacturers are Tesla, Volkswagen, Panasonic, BYD Company Limited, and LG Chem.
In the past, battery manufacturers have been developing their business in a traditional way where they would just make batteries for one type of car. Now, they are branching out more by creating batteries for different types of cars.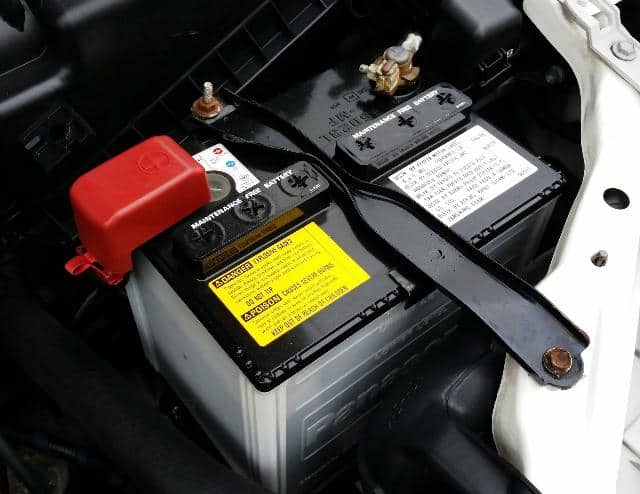 Lithium-ion batteries are the most common kind of battery for electric cars. There are many different manufacturers of lithium-ion batteries since there is no one standard design.
1) Panasonic Corporation – The Panasonic Corporation is one of the world's leading manufacturers of batteries and other battery-related equipment. The company's subsidiary Energizer operates in the worldwide market for nickel-cadmium, nickel-metal-hydride, lithium-ion, and lead-acid batteries. With a variety of products from car battery chargers to AA batteries to rechargeable battery packs, Energizer has something for everyone. Some of Panasonic's most popular products include the S1 and S6 batteries. Panasonic has been in the battery industry for over 20 years, and they were one of the first manufacturers to invest in research and development for lithium-ion batteries. One of their biggest goals is to reduce emissions from vehicles, which is why they are able to offer a lower-cost alternative that has a smaller carbon footprint than competitors.
2) Johnson Controls – Johnson Controls is an American Fortune 500 corporation that manufactures automotive parts for automakers like General Motors and Ford Motor Company, as well as its own line of replacement parts for vehicles. It also produces HVAC and refrigeration systems for buildings. Johnson Controls operates in more than 180 countries with systems integration, HVAC equipment and services, and energy management.
3) Tesla – Tesla is a maker of electric cars and has its own line of lithium-ion batteries. Tesla's products are considered to be the most advanced and they have a higher cost than other brands as well. They started production in 2008 with the Roadster, which was their first electric sports car and it went into production in 2012 with its Model S sedan that can run up to 265 miles on one charge. The company also plans to produce an SUV, Model X, and a crossover vehicle called Model 3 that will have an affordable price point as well as many safety features included in the design. Tesla has also partnered with Panasonic to increase production and quality. VW is also another company that has been making partnerships with other companies like BYD Company Limited to manufacture better batteries for electric vehicles.
4) Exide Technologies – Exide Technologies manufactures an extensive range of automotive, industrial, and consumer batteries. Exide is an international company, with manufacturing operations in the United States, Mexico, and China. In addition to their US headquarters in El Segundo, California, they have a total of thirteen facilities in North America.
Exide Technologies has been a leading manufacturer of batteries for consumer electronics and vehicles for more than 100 years.
5) East Penn Manufacturing Company – East Penn Battery Manufacturing Company, Inc. is a global manufacturer of lead-acid battery products for use in automotive, commercial, and industrial applications. EPC manufactures batteries for electric vehicles and stationary energy storage systems in addition to supplying original equipment manufacturers with conventional lead-acid batteries for on-road heavy-duty trucks, buses, and off-road utility vehicles.
East Penn Manufacturing Company is also a leading manufacturer of products for the energy, chemical, and food industries. The company's product range includes meters, valves, fittings, tanks, storage systems, and more.
6) Lithium Corporation – Lithium Corporation manufactures batteries for many famous electronics companies, including Apple. The company is a leader in the field of battery technology and is globally recognized for its innovation. This corporation manufacturers lithium-ion battery cells and systems to the automotive, energy storage, and electronics markets.
7) Optima Car Battery Manufacturing Company – The Optima Car Battery Manufacturing Company manufactures batteries for cars, trucks, and motorcycles. Their manufacturing process is made up of three stages: material procurement, production, and quality control. The company, founded in 1991, was established to create a more dependable and longer-lasting battery for customers.
8) Bosch Car Battery Manufacturing Company – Bosch Car Battery Manufacturing Company is a global supplier of automotive batteries. Bosch is a leading manufacturer of quality car batteries for passenger cars and commercial vehicles. The company has more than 200 years of expertise in battery technology.
9) XS Power Battery Manufacturer – XS Power Batteries are a leader in the industry with an innovative approach to battery design. They offer a variety of battery models, battery sizes, and portable power solutions for any need. They are a leading manufacturer of rechargeable batteries with a significant presence in the industrial, automotive, security, and medical sectors.
10) ACDelco Car Batteries Manufacturer – Automobile battery is the power source for starting an automobile's engine. Batteries are located in the engine, trunk, and under the hood. They are also found in the car's headlights and taillights. The average cost for a new automotive battery is about $100 to $200. They are one of the best battery manufacturers with a focus on affordable, dependable batteries. Starting in the 1920s as a division of General Motors, ACDelco has grown to be the "global leader in automotive replacement parts."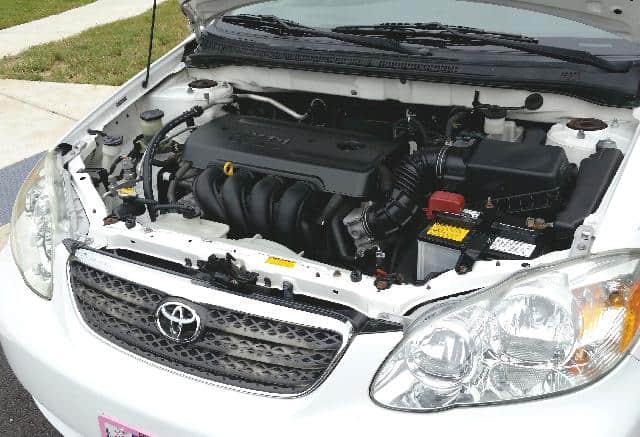 11) Nio – Another option is this manufacturer that allows reducing many initial costs of automobiles. This manufacturer offers a subscription-based battery service to its customers. So, this is an electric car company that is expanding. Part of this is thanks to the 143 battery exchange stations.
So, this company is dedicated to the manufacture of batteries although not in large quantities like Tesla. At the same time, it is a relatively new company that is in constant competition for the manufacture of new batteries for its vehicles. By manufacturing a few units the high costs of electric batteries for these cars are partly solved.
12) Switchback Energy Acquisition Corp. – Of course, many batteries manufactured these days can be recharged even if they are the most powerful and newest. This manufacturer has one of the largest networks of electric car battery charging stations in the world. ChargePoint will merge with this battery manufacturer to expand its horizons.
In 14 countries these companies will be able to count on 114,000 charging stations, which is more than adequate for the large number of electric vehicles that will be added in the future. Besides, these companies are looking for a compound annual growth of 60% over the next seven years. Even by 2027, the goal is to generate a profit of $2 billion.
13) Plug Power – When it comes to commercial vehicles such as forklifts or trucks, this company is dedicated to the manufacture of hydrogen fuel cells. So this is another company that is fully dedicated to electric commercial vehicles. As is the case with these companies, this manufacturer is taking advantage of constant growth.
This company seeks to accompany the growth of electric vehicles in general around the world. In recent times this manufacturer has raised more than $1 billion in capital. After a few functions with South Korean companies, the funds available to expand hydrogen facilities will increase considerably. 
14) QuantumScape Corp. – To attract many investors, this company is trying to lower the costs of batteries for electric cars as much as possible by optimizing the advantages. This is one of the main objectives that will give the advantage to the first battery manufacturer to achieve it.
This manufacturer is even trying to revolutionize the battery market by developing a solid-state lithium battery. Of course, for now, this is just a simple goal and promise. However, it is expected that in the next few years this company will achieve this goal.
Many people believe this since in the last few months the shares of this company have risen by 200%. So, this is a big bet that could revolutionize electric vehicles in the medium-term future.
15) General Motors Co. – In this case, it is a manufacturer that continues to expand its limits when it comes to the manufacture of electric vehicles. When it comes to autonomous vehicles and similar technology, General Motors plans to invest heavily. By 2025, more than $20 billion will be invested.
Even by 2023 General Motors plans to showcase and offer 20 new electric vehicles with different levels of technology. Even by 2025, this number of cars would amount to 30 electric vehicles. For that General Motors has mentioned that the investment allocated to this project increased to $27 billion.
About this, General Motors is developing a new battery to be able to provide an autonomy of up to 600 miles. So, it is another major competitor that is trying to develop a high technology for electric car batteries. All that remains is to wait a few years to see the concrete results.
What Companies Are Making Batteries For Electric Cars?
Car batteries are becoming more and more popular because it is a very important component in any vehicle. It is one of the most important components when it comes to electric cars. Although electric cars have not yet dominated the market, they are on the way to fulfill this task. 
Therefore, more and more car battery companies are emerging every day to design their products for electric cars. So, we can talk about the 7 main options that are dedicated to the manufacture of this type of battery.
Tesla – Tesla is one of the main companies in the automotive industry which is leading the way in terms of technological advances in electric cars. Year after year, Tesla continues to advance by leaps and bounds as it has unparalleled growth. This company grew to over $550 billion during the year 2020.
Of course, this is a huge number for a company that is still small relative to major competitors in the automotive industry. However, some people think that this company is already much larger than the top 9 automakers. In 2021, a 50% growth in annual deliveries is expected.
In this regard, this company should be engaged in large quantities in the manufacture of car batteries. The car batteries produced by Tesla must have high-level technology. Otherwise, this company would not be able to achieve a large economic expansion as its vehicles would not be able to offer a large autonomy.
Stats To Know About
Companies
Description


Johnson Controls


For the retail market, the company supplies more than one-third of the world's lead-acid battery unit requirements.
Batteries manufactured include Continental, Optima, Heliar, LTH, Delkor, and VARTA.


East Penn


Producing lead-acid batteries of the highest quality for over 60 years.
Batteries manufactured include Duracell, extreme power AGM, and advanced EHP technology


Exide
It has a very high reputation and reputation in battery manufacturing.
Batteries manufactured here include Micro-Hybrid, Exide Excell, Exide Premium 
References:
https://www.cnet.com/roadshow/news/best-car-battery/