Last Updated on January 19, 2023 by Leepu Da Maxim
Like many other car batteries, the Napa car battery offers a 24-month warranty from the date of purchase of the unit. It is also necessary to have all the necessary documentation to take advantage of this warranty coverage. The warranty is usually on the useful life of each car battery. 
Key Takeaways
The higher-priced Napa battery comes with a longer warranty period and more coverage for your battery
Usually, Napa offers free replacement warranty and Pro-rated replacement warranty to its customers
What type of warranty you will get for your Napa battery mostly depends on the particular type of Napa car battery
You can consult the battery's packaging or look up the warranty information on Napa's website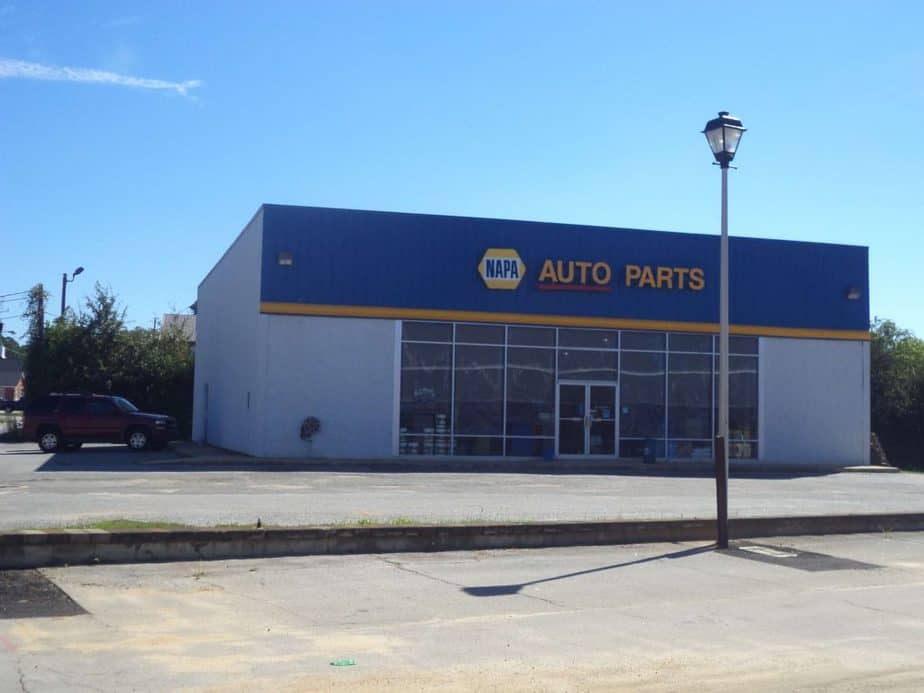 Napa Car Battery Free Replacement Warranty Conditions & Requirements
According to Napa's official PDF; Napa will replace your battery for free if they detect that it's defected in any way, due to inferior materials or flawed construction by following the conditions below-
NAPA Select batteries come with a 24-month warranty from the date of purchase. For Orbital O6 battery parts numbers 9934/78 and 9986/75, coverage starts within 24 months of purchase.
Your NAPA LEGEND and NAPA SURE START batteries have a warranty of 18 months from the purchase date, while all other AUTOMOTIVE batteries come with a one-year warranty.
All COMMERCIAL batteries from GROUP 30H and 31 will be eligible for warranty coverage within 18 months of purchase, while batteries in other groups will be covered under warranty within 12 months.
They offer the customers a 1 year warranty on all of the Napa batteries. You are entitled to a replacement battery or a refund as long as you return the faulty part within 3 months for Marine and Specialty batteries or 12 months for Marine battery Part Numbers 8301, 8302, 9934DC and 9934HDM.
Napa Car Battery PRO-RATED replacement Warranty Conditions & Requirements
If a return is requested for any reason, Napa will give you a PRORATED replacement if the following requirements are met:
For 2 years following the original date of purchase, NAPA Select batteries and Orbital O6 battery part numbers 9934/78 and 9986/75 are eligible for a pro rated replacement warranty.
All NAPA auto batteries have a warranty of 18 months after the date of purchase and a 90-day warranty for other auto batteries.
After 18 months of purchase date for all Group 30H and 31 Commercial batteries, and 6 months for all other Commercial batteries
Some battery parts offer a 12-month warranty (applies to MARINE battery part numbers 8301, 8302, 9934DC and 9934HDM) but others (Marine and Specialty) only have 3 months . Make sure you know which one applies before buying.
How to perform Napa battery warranty serial number lookup?
If you have a Napa battery and want to see when it was manufactured, then you can do so in three different ways. You can call the customer service line to have them look up the number for you. You can take the battery with you to any Napa store and they will be able to look up the information for you. Or, if your battery is near a computer, then you can go online and perform a serial number lookup yourself.
The first way to perform this lookup is by simply calling 1-800-LET-NAPA (1-800-538-6272) and asking them for your battery's serial number. The second way is by bringing your battery with you to any Napa store and they will be able to provide that information for you in person. Lastly, if all else fails, there is an online form on their website where you can request a battery.
How to Get a Napa Car Battery Warranty without a Receipt
When you buy a Napa Car Battery, you need to have the receipt or warranty card on hand (Some people say that – Napa guys can detect their battery numbers and serial numbers automatically, and sometimes you don't need a receipt in such cases)
As long as the battery is sold with a warranty period, the warranty will still be in effect. The Napa Car Battery dealers are authorized with a manufacturer's warranty card and can provide a battery replacement or refund if the customer does not have a receipt.
If you don't keep your receipt for your new Napa Car Battery, at least take out the time to get a warranty card from your dealer. You should also know that without proof of purchase, many companies will not replace their batteries and they are only obligated to fix their product within a certain amount of time after purchase.
Napa Car Battery Warranty – Main Facts
| | |
| --- | --- |
| Facts | Description |
| 18 Months | Most Napa car batteries come with an 18-month warranty. |
| Free Replacement | With this warranty in place, it is possible to get a new car battery in case of damage. |
| Battery Recycling | To dispose of an old car battery, the NAPA Auto Parts store is a good option. |
| Napa AutoCare Center | Napa AutoCare Center can install a new car battery. |
| Requirements | To use the warranty on a Napa car battery, all requirements are needed as well as the original purchase receipt. |
Will Napa Replace My Battery?
All those users who need a new battery in their vehicle can opt for the Napa service center or they can also choose to perform the installation procedure independently. Similarly, this is a very simple procedure that can be done in less than an hour by following the proper steps. 
In principle, it can be very useful to take advantage of the warranty provided by these stores. Generally, the total warranty on a Napa car battery usually covers 18 months. So, the first 18 months from the date of purchase will be covered for malfunctions or various inconveniences related to the car battery.
In this sense, you must have the purchase receipt and all the requirements to be able to use the warranty. If necessary, Napa can provide a new battery and installation free of charge. This is why people must have a Napa AutoCare Center to have the installation procedure performed by professionals.
Those who are just looking for a new car battery to replace an old battery under warranty can follow some very basic steps. In general, replacing the car battery in any vehicle can be a relatively simple task. Of course, for that, you need a set of simple tools that are not too many.
Here, the difficulty can be found in the specific design of each vehicle. Some vehicles or automobiles use the car battery in an area that is difficult to maintain. So, here the difficult thing is not exactly the replacement of the car battery. Here, the difficult thing will be to access this place, as it might be necessary to remove some components of the car to do so.
Some of the most common places where battery replacement is difficult maybe when the battery is located in the trunk, under the rear seat, or the front fender. However, this is not a very common situation, as most vehicles incorporate their battery under the hood and next to the vehicle's engine.
When a vehicle has a design that is too complex for battery replacement, it is highly recommended to take advantage of the warranty and get a new Napa car battery. Along with that, the vehicle owner should seriously consider having the car battery replacement done at a Napa AutoCare Center nearer to his or her home.
Furthermore, it is also necessary to consider that a car battery does not work on its own without any other related components. This could also include a voltage stabilizer for the proper functioning of the car's electrical system. Each of the vehicle's accessories and electronic components requires power from the car's battery to function.
Even though the vehicle's engine is not running, some electrical accessories and components may still function. So, replacing a bad battery is important for the proper functioning of all these additional accessories. To perform the car battery replacement you will need the following:
1. A new Napa car battery
2. A small brush for the battery terminals
3. Tools to remove and clamp the battery terminals.
4. An OBDII memory saver is recommended as an optional accessory for modern cars. 
1. Purchase A Spare Car Battery
As mentioned above, if you have a current warranty on a Napa car battery, you can get a free replacement if necessary. In this case, you must have all the documentation to be able to obtain and prove that you have purchased an auto battery in Napa. At the same time, it is highly recommended to attend the same local store where the Napa car battery was purchased.
Here, it is necessary to consider that it is the same car battery that your vehicle needs. There are a set of characteristics that must be perfectly compatible to do a good job. It is advisable to know the BCI number of the car battery, as well as to know the make and model of the vehicle.
Additionally, the ampere-hour rating, cold-cranking amps, types of construction, and the size required for each vehicle should be considered. In general, all this data can be found in the vehicle owner's manual to know the exact battery for each model. This way, the new battery can be matched to the car battery your vehicle needs.
2. Finding The Location Of The Battery
It is necessary to consider again that different vehicles might have a car battery somewhere difficult to access. So when the car battery is not incorporated under the hood it is recommended to attend a Napa AutoCare Center so that a professional can install the new battery without too much effort.
When the car battery is to be installed under the hood you will need to identify the negative and positive terminals. As the name implies, the + sign is usually found on the positive terminals. So it is much easier to look for this label to be able to detect which is the positive terminal. Besides, a red color code is usually incorporated next to the + sign.
In the same way, to be able to detect the negative terminals you should also check where the – sign is located with the black color code. To begin with, you must remove the cable from the negative terminal after you have loosened the corresponding bolt. The same thing happened with the positive terminal bolt and cable.
3. Dealing With The Clamp
Once you have managed to get the bolts and cables of the old battery out of the way, you will be able to remove the battery from the vehicle. It is also important to inspect the condition of the battery terminal clamps. If necessary, it is highly recommended to clean the clamps or replace them if they are in a high level of deterioration.
4. Cleaning The Tray
Here, you will have the option of using a mixture of water and baking soda or simply freshwater. This way, you will have the possibility to efficiently clean the battery tray. Of course, this is not a minor detail as this allows you to take care of the life of the car battery from different aspects.
Once you have waited long enough for the terminal clamps to dry, you can continue with the procedure. Remember that it is important that before installing the new car battery also the battery tray must be completely dry. Otherwise, some damage or failures could occur, which in general are usually electrical problems.
5. Clean The Corrosion And Install The New Battery.
You can also use the same mixture of baking soda and water in combination with a stiff brush to be able to remove all the corrosion. In this way, you will be able to remove these contaminating aspects that can compromise the lifespan of the new car battery.
At the same time, you should use water to rinse the battery once you have completely removed the corrosion. Using a mild detergent and some damp paper towels can complete the cleaning of the battery tray.
In the best-case scenario, you also can implement an anti-corrosion battery spray available at the same auto parts store. Of course, this allows to avoid corrosion in the future and decreases the labor time needed at the next battery replacement.
You should also pay attention to the negative and positive terminals. Both these terminals and the corresponding colored wires must match each other. We recommend that you start with the positive wire and then complete the installation with the negative wire.
6. Completing The Procedure
To finish the procedure, simply check that the wires are installed correctly. You should also make sure to remove each of the tools that you have used and that could be left under the hood of the vehicle. Start the vehicle to verify that it is working properly.
The NAPA Auto Parts store can offer a disposal service for the old battery. So throwing an old battery in the trash is not allowed. Of course, this is avoided because this is a highly polluting factor for the environment. On the contrary, this NAPA Auto Parts store can take care of the recycling of old batteries.
Finally, it is also highly recommended to work with gloves and the user's manual at all times of the car battery replacement. In this way, it will be much easier to avoid possible mistakes or damage to the hands of each user.
A battery usually contains acids and other components that are toxic and dangerous for people's skin. Therefore, wearing gloves may be the best way to work. 
References:
https://www.napaonline.com/en/p/BAT8441
https://bobistheoilguy.com/forums/threads/do-you-need-a-receipt-to-warranty-a-napa-battery.317954/