Last Updated on December 25, 2022 by Leepu Da Maxim
Yes, Toyota and Lexus are all made by Toyota motor corporation, and they have some interchangeable parts. If two models have the same platform (drivetrain, unibody, and power train), most of their parts, including minor ones, are similar and interchangeable. For most Lexus drivers, this is an advantage because they can get quality spare parts at a lower price.
Key Takeaways
Basically, Lexus is a luxury brand from Toyota motor corporation and there is some crossover between the Toyota and Lexus brands
Some common parts that are used in both Toyota and Lexus are the chassis, drivetrain, brakes, steering wheel, transmission parts, etc.
One key benefit of interchangeable parts is the low cost of Toyota parts compared to the cost of Lexus parts
You can use Toyota parts on the Lexus without any problem because your Lexus vehicle will function excellently
For over 30 years, Lexus has long been recognized as an authentic contender to other major brands, not just Toyota. Since Toyota and Lexus share the same platform, they can use the same parts for their models.
The concept of mass production is standard, making it possible to share parts. It is accurate to state that Toyota and Lexus parts are interchangeable if they share a similar platform. Some of the parts that are compatible between the brands and can be interchanged include:
1. Transmission parts
2. Chassis
3. drivetrain.
4. Mechanical parts
5. Braking and Steering
What Are The Types Of Automotive Parts?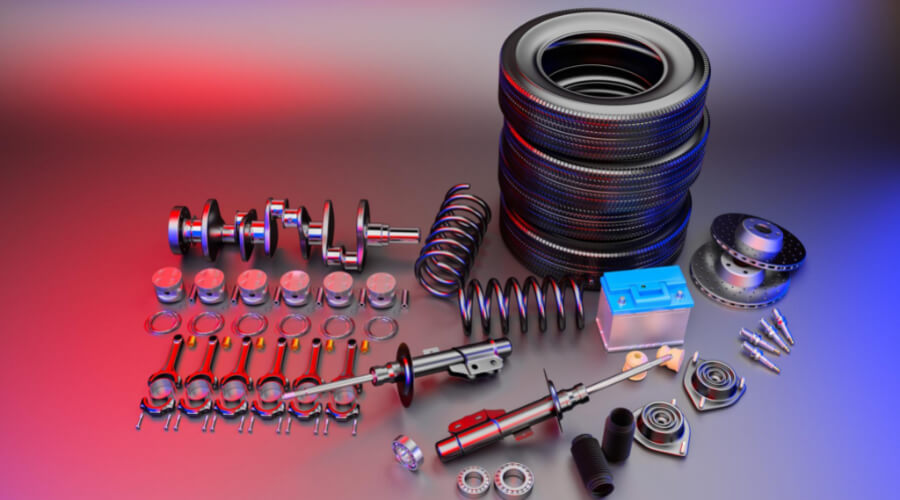 There are various categories for automotive parts. But these two main classes stand out since they have a global acceptance, OE parts, and OEM parts.
OE Parts
OE is the abbreviation for Original Equipment. These OE parts come from the manufacturer that makes and assembles the vehicle. The original part came from the same industrial unit that produced the car. Despite new parts costing much more than a replacement, they usually guarantee higher quality. Purchasing an OE is the best way to repair your motor vehicle.
OEM Parts
OEM parts are non-original spare parts, unlike original OE parts. OEM is the abbreviation for Original Equipment Manufacturer. Generally, the car producer did not make these spare parts. Other firms made the parts as permitted and certified by the original manufacturer. Some motor vehicle manufacturers do not create particular parts. These manufacturers make calculated agreements to make precise car parts in such instances. Regardless of OEM parts not costing as much as the OE parts, the latter has high-quality features, better safety ratings, and excellent durability.
The Benefits Of Interchangeable Parts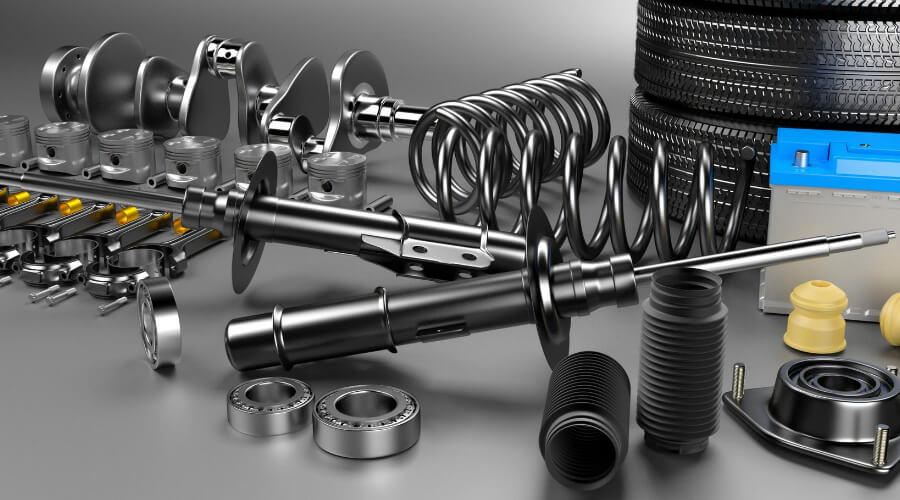 The availability of interchangeable parts comes in handy in the manufacture and assembly of a brand-new motor vehicle and the advancement of a new business.
1. The first benefit of interchangeable parts is the low cost of Toyota parts compared to the cost of Lexus parts. For example; if an individual has an older Lexus version and cannot find the original part they need, a compatible Toyota part could be the best solution
2. The availability of interchangeable parts makes Toyota motor corporation stand out from competitors. Buyers are comfortable buying the luxury brand because the availability of parts isn't a hindrance. Businesses that provide their clients with interchangeable parts statistics precisely and with an excellent level of detail will substantially benefit the rest of their competitors. It is best that your website is easy to navigate and has accurate information for visitors to access. If not, they will immediately leave your webpage and check out other sites.
3. Another advantage of having unique interchangeable parts is retaining trusted clients and enticing potential ones. This implementation comes in handy since original equipment manufacturers and distributors often depend on it. The probability of using interchangeable parts tools is almost 100 percent. The best part about it is that companies may switch dealers when they run out of production. This ensures that their consumers will never lack a particular spare part at any given time.
4. Availability of interchangeable parts is also an advantage to customers. Searching for the correct spare parts for your vehicle may prove to be tedious and uncomfortable. The capability to get the exact details between Toyota and Lexus is of great assistance in more than one way. A dealer with an online catalog is preferable when looking for parts because all you will need is a computer to access the internet. With a couple of clicks, you will have ample info on your screen, enabling you to purchase effortlessly. Probably, one may complete this task from the comfort of their home.
Why Is It Essential To Have The Same Parts Between Toyota And Lexus?
You have to keep in mind that Lexus is a luxury brand of Toyota and is more expensive. Lexus parts are also more costly than their Toyota counterparts. The availability of interchangeable parts allows Lexus drivers to have quality parts at a relatively affordable price.
Your vehicle will still function excellently when you use a Toyota part on the Lexus. Having interchangeable parts also helps the company produce parts for the different brands in the same factory, thus saving on production costs.
Is It More Expensive To Maintain A Lexus Than A Toyota?
Although the brands share parts, Lexus vehicles have a higher repair and maintenance cost. You are more likely to spend extra on Lexus repairs and maintenance labor costs than on Toyota. To get the most out of your vehicle, you have to take care of it. Below is a comparison of the cost of repairs and maintenance between brands. 
| | | |
| --- | --- | --- |
| Service | Cost for Lexus | Cost for Toyota  |
| Oil change | $130-$200 | $50-$120 |
| Brake pads | $130-300 | $100-$300 |
| Spark plug replacement | $200-500 | $100-$300 |
| New tires | $800-1000 | $500-$800 |
Frequently Asked Questions 
1. Are Lexus Repairs More Expensive Than Toyota?
According to repair pal, the annual average repair cost for Toyota is $441 while that of Lexus is $551. Both models cost less than the industry average, which is $652, and are less likely to need severe repairs in the first five to ten years. These brands also rank among the least expensive vehicle brands to maintain
2. Do Kia And Hyundai Use The Same Parts?
Kia and Hyundai are both brands the motor, and they share some parts. Most KIA models have Hyundai engines, such as the Kappa G3La is used in Hyundai Kona and Kia stone
Final Word
For Toyota and Lexus, you can swap most parts since they are made in a similar way. The main objective of manufacturing companies is to reduce costs at all costs. You may find that different car model of Toyota and Lexus share the same engine. This indicates the high level of tests and excessive amounts of design and assembly engineers take in the production of vehicles.
When buying interchangeable parts, always make sure you are well-informed. Adding the wrong part to your car may cause more harm than good to your vehicle. Always consult a professional to get the correct spare for your car. You don't want to save a few bucks on spare parts only to cause irreparable damage to your vehicle.
Most vehicles from the same manufacturer use primarily the same parts for their cars. Virtually every car shares some critical components with another vehicle. But for this practice to be fruitful, the interchangeable parts must be of the same platform.
Reference:
https://survivalfreedom.com/toyota-vs-lexus-differences-to-consider-before-buying/
https://www.reddit.com/r/Lexus/comments/9qqcqn/is_a_lexus_really_a_glorified_toyota_if_you_think/