Last Updated on February 15, 2023 by Leepu Da Maxim
Kia engines are either made by GEMA or Hyundai because Kia is a subsidiary of the Hyundai motor group. The Global Engine Manufacturing Alliance (GEMA) is a conglomerate of different large automotive brands, including Hyundai, Mitsubishi, and Chrysler, that develops a line of shared engines. Some Kia models have engines made in partnership with Mazda.
Key Takeaways
Kia engines come in various sizes, including 1.8L, 2.0L, and 2.4L, manufactured in China or Korea
Kia also designs and produces its own engines as it has its own engine manufacturing facility in Hwaseong, South Korea
Kia manufactures different types of gasoline and diesel engines for use in its vehicles
Kia and Hyundai jointly developed the Theta II GDI engine that both companies used in their vehicles
List of Popular Engines that have been Used in Kia Vehicles
Gasoline Engines:
1.0L Kappa MPI
1.2L Kappa MPI
1.4L Kappa MPI
1.6L Gamma MPI/GDi
2.0L Theta II MPI/GDi
2.4L Theta II MPI/GDi
3.3L Lambda II GDi
3.8L Lambda II MPI
Diesel Engines:
1.4L U-Line CRDi
1.6L U-Line CRDi
2.0L R-Line CRDi
2.2L R-Line CRDi
Electric/Hybrid Engines:
1.6L Kappa GDi HEV
2.0L Nu GDi PHEV
1.6L Kappa GDi BEV (Electric)
What Engines Do Kias Have?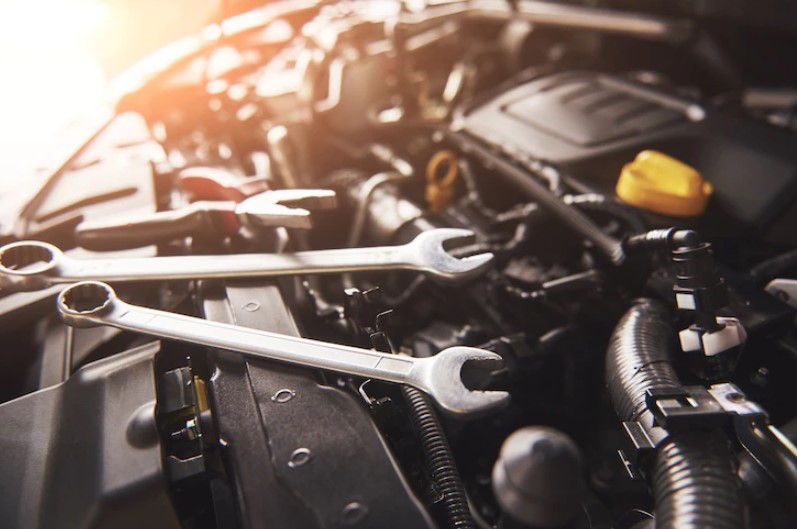 Kia currently has more than 200 vehicle models with either gasoline or diesel engines. There are over 60 engine types used on Kia, each with a unique engine code. This section takes you through some Kia engines, their codes, and the models they are used on.
Engine type 
Engine code (manufacturer)
Engine specs 
Kia models, the engine is used on 
Diesel engines 
D3FA (Hyundai motor)
Displacement: 1120ccMax power (PS/rpm): 75/4,000Max torque (kg.m/rpm):15.5/2,0003-cylinders, in-line, timing chain 
Kia Picanto 1.1 CRDI (2006-2008)Kia Rio 1.1 CRDI (2011-2017)
D4CB (Hyundai motor)
Displacement:2497ccValvetrain: DOHC 4 vales cylinderConfiguration: inline-4
Kia Sorento 2.5 CRDI (2002- 2009)
D4EA (Hyundai)
Displacement: 1991 ccMax torque: 305 N.m at 2500 rpmMax power: 150 hp @ 4,000 rpm
Kia Carens (2002- 2009)Kia Sportage (2004-2010)Kia Cerato (2004-2006)Kia Magentis (2006-2010)Kia Ceed (2007-2010)
D4HA(Hyundai)
Configuration: inline-4Displacement: 2.0L(1995 cc), 2.2L(2199 cc)
Kia Sorento, Kia Sportage (CRDI,4X4, and AWD)
J3 (Hyundai/Kia)
Configuration: inline 4-cylinderMax power: 185 hp
Kia Carnival 2.9 TD
RF(Mazda)
Kia Sportage 2.0D(1998-2003)Kia Retona 2.0D Cabrio
Gasoline engines 
A3E
Max power: [email protected] rpmMax torque: [email protected] rpmConfiguration: 4-cylinder inline
Kia Rio
B3A5
Displacement: 1324
Kia Pride
B5
Kia Sephia
BFD
Kia Shuma
FE
Kia ClarusKia Clarus CredosKia SportageKia Retona
G3LC
Kia Ceed Kia RioKia Stonic 
Are Kia Engines Good?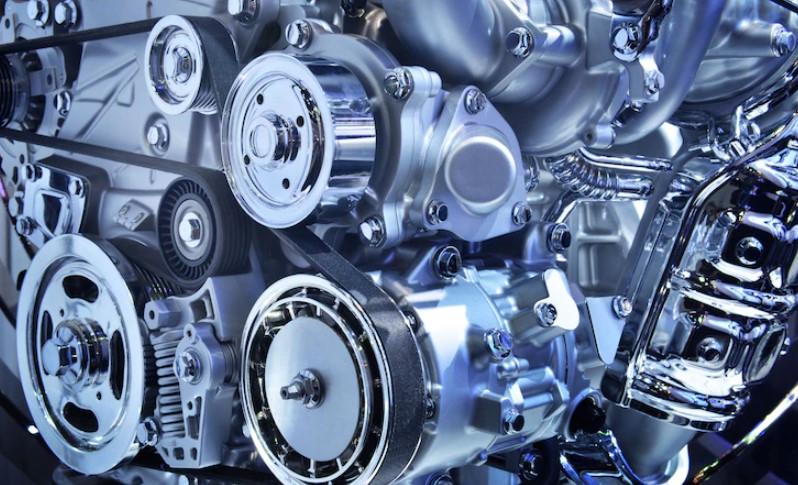 Yes, most Kia engines are excellent and reliable; you can expect a Kia engine to last up to 200,000 miles with proper care and maintenance. However, some Kia models, such as the Optima and Sportage model years 2011-2014, have been recalled due to engine problems.
Before buying a used Kia, research and determine whether the specific model you want has engine problems. If a model has never had engine issues or been recalled, you will likely get years of dependable service from the Kia Engine. 
What Are Some Common Kia Engine Problems? 
Some Kia models have been recalled, with NHTSA citing engine problems. Are you curious to find out what these Kia engine problems are? Let's dive right into it.
Engine Stalling 
Kia made a statement a while ago and announced that over 100,000 Kia vehicles worldwide are at risk of engine stalling. This stalling occurs due to a software error that prevents the software from detecting specific engine problems.
Engine stalling is frustrating because it makes the car unreliable. Kia promised a software update to resolve the issue, but there isn't much information about its progress.
Risk of Non-Collision Fires
NHTSA has been investigating non-crash engine fires for Hyundai and Kia vehicles for some time. In October 2019, the companies reached a $760 million settlement with customers who had been affected by these fires.
Over 300 customers had complained of their vehicles bursting into flames even when they were turned off. Some customers reported melted wires in the engine bay or smoke and burning odors from their vehicle engines.
Following this risk, Kia has recalled the following models: Kia Optima 2011-2014, Kia Sorento, and Kia Soul.
There has also been a new recall of 126,747 Kias in 2022 related to brakes and NHTSA warning risk of engine fires. Kia owners have been advised to park away from structures and outside until the recall repair is finished. The affected models are the 2016-2018 Kia K900 and 2014-2016 Kia Sportage.
Engine Oil Leaks 
 Kia has recalled over 400,000 models due to oil and brake fluid leaks that could cause engine fires. The recalled models are 2013-2015 Kia Optima Midsize sedans and 2014-2015 Kia Sorento SUVs.
The automaker said that brake fluid could leak inside the hydraulic control unit for the ABS, which can cause an electrical short that will lead to fires. The company offered to inspect the control units for leaks and replace them as needed at no cost to the owners.
Kia advised customers to contact a dealer and avoid driving when the anti-lock brake warning light comes on. Owners should also remove the positive cable to disconnect the battery.
Most Reliable Kia Engines of 2022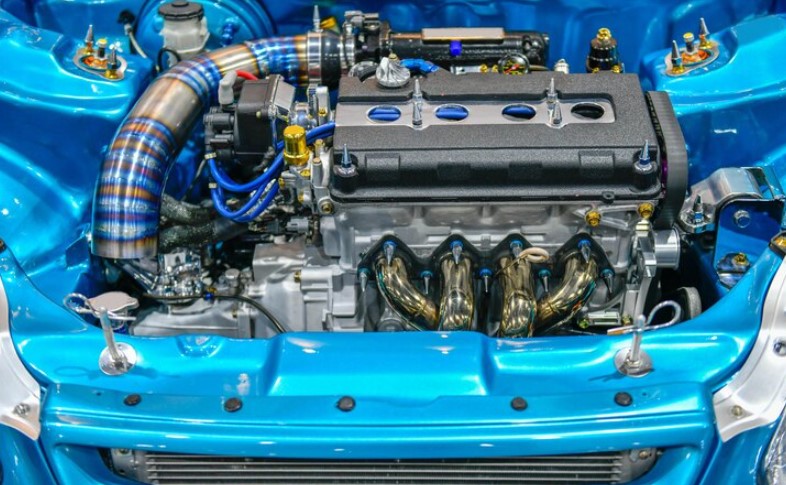 After reading about possible Kia engine failures that include fire risk, it is expected to be skeptical about their cars. But Kia also has some outstanding engines worth sampling. These engines are long-lasting with proper maintenance and give good fuel economy. Let's look at the engines and the models they are used on.
1.2 Kappa Engine
The 1.2 Kappa engine is renowned for giving high power at low fuel consumption levels. The engine has an aluminum hull, multipoint injection, timing chain drive, and DOHC system.
Over time, the engine has been developed to acquire a CVVT variable timing system. It gives off the power of between 75 to 84 Hp. This engine is a successful drive that has reasonable fuel consumption and durability. It also has good cooperation with LPG and is installed on Kia Rio III, and Kia Picanto II
1.4 and 1.6 Gamma Engine 
This engine is the most common in Hyundai and Kia models, and it is successful but sensitive to oil quality and neglect of service. The engines are relatively durable with a simple structure. You can find this engine on Kia Soul I and Kia Cee'd II
1.6 CRDi Engine
1.6 CRDi engine is among the best small-capacity diesel engines with a simple structure and excellent durability. Its structure is a cast iron hull connected to an aluminum head.
It has a standard rail injection system, two-chain driven camshaft, and16-valve cylinder head. The best advantage of this engine is its reasonable operating costs, high durability, and wide power range. This engine is installed on Kia Venga and Kia Cee'd I
2.0 CRDi Engine 
This engine debuted in 2009 and is still praised for being modern, durable, and efficient. The engine is 2 Liter with aluminum construction, two camshafts driving the timing chain, has a lower internal resistance, modern, light and efficient.
This engine has excellent performance, low operating costs, favorable fuel consumption, and is highly durable. The engine is installed on Kia Sportage III and Kia Sorento
Frequently Asked Questions
Are Hyundai and Kia engines the same?
Hyundai and Kia are sister companies, and they share platforms and engines. Hyundai builds most Kia engines and uses them for their models, so it is safe to say that most of their engines are the same.
Does Kia make its engine?
Kia has some engines it has made in collaboration with other companies, including Mazda and Ford. However, most of their engines are made by Hyundai.
Do Kias have Mitsubishi engines?
Some Kia models have engines made by GEMA, a conglomerate of different automakers, including Hyundai and Mitsubishi, that makes shared engines. Engines from GEMA are the same and are used on both Kia and Mitsubishi vehicles.
Conclusion 
Most Kia engines are from Hyundai and GEMA, but Kia builds others in collaboration with brands such as Ford and Mazda. Some Kia engines have been recalled due to various issues, but the brand also has some excellent engines worth writing home about.
Reference 1: Who Makes Kia Engines? All You Need to Know in 2022 (whomakehub.com)
Reference 2: Who Makes Kia Engines? (reference.com)