Last Updated on January 2, 2023 by Leepu Da Maxim
The price of new Harley motorcycles ranges from $6000 to $440,000. There are many reasons Harley motorcycles are expensive and some common reasons are brand reputation, manufacturing cost, quality, craftsmanship, limited production, quality engineering, design, etc.
Key Takeaways
The majority of Harley-Davidson motorcycles are assembled in the United States and it is one of the main reasons for Harley is so expensive
The brand reputation and image of Harley-Davidson have a huge impact on the price of its motorcycles
Harley-Davidson motorcycles are made from high-quality materials and this is another important reason Harley motorcycles come at a higher price point
The high-profit margin of Harley-Davidson (gross margins of 40% and net margins of 23%) increase the price of its motorcycles
Motorcycles can give people a lot of joy, but they can also be very expensive. Harley Davidson bikes were originally designed to be the most luxurious bike on the market, so it's no surprise that they cost more than other brands. However, there are many reasons why Harley Davidson bikes are expensive and not just for show.
According to Harley Davidson's Letter to their investors; they sold 3.1 Million pieces of Bikes just in the USA in 2019 and earned $465M (Net Income).
One of the main reasons why these motorcycles are very expensive is the profit margins. So, gross margins are at 40% and net margins are at 23%. In turn, the vast majority of Harley-Davidson motorcycle models are assembled in the United States. This further increases production costs.
10 Reasons Why Harley Davidson is Expensive
1. Expensive Materials: Harley Davidson motorcycles are made from expensive materials including steel components and leather seats that make the bike more durable and thus, costlier. A Harley is also very heavy because it has larger engines and heavier materials like steel, aluminum, leather, chrome, etc, which makes them more expensive than other bikes in the market. The quality of parts is excellent compared to other bikes on the market.
2. Limited Production: Harley Davidson produces limited quantities of bikes every year which makes their products hard to get and increases their prices. According to Wikipedia, Harley Davidson produced 241,498 units in 2017, a decrease of 47.5% from 2016. So, you may not find it in your local Bike store. As the supply is low but demand is adequate; you can expect the expensiveness of Harleys there. Since Harley Davidson only produces a limited number of bikes per year, it is difficult for them to lower prices without sacrificing their quality or quantity of production. They want to make sure that all of their bikes are hand-made with the best parts possible and the best craftsmanship available because they don't want the hours of work and love they put into each and every bike to go unnoticed.
3. Exclusive Dealership Network: Harley Davidson does not sell its bikes through other dealerships which means less competition which inevitably leads to higher prices.
4. Premium Branding: Harley Davidson motorcycles have become synonymous with luxury in the world of bikes, so the company uses it as a marketing strategy by charging higher prices for its products to reflect this prestige. It's an iconic American brand with a history that goes back over 100 years. The company's marketing campaigns are brilliant and take advantage of its iconic design and unique sound.
5. American Made: The Harley Davidson brand is one of the most recognized and recognizable in the world and is manufactured in the US. The Harley-Davidson motorcycles are not manufactured in any other country but America and this causes their production costs to be higher than other countries that manufacture motorcycles like Japan or China.
6. Positive Image: Harley Davidson has built an image as a premium product for riders who want something different from what everyone else is buying; they want something more rugged and stylish than what other brands offer to give them that extra confidence on their journey.
7. Manufacturing Process: Harley-Davidson are manufactured in the USA, and they have to follow strict quality standards to meet customer satisfaction. This process requires a lot of investment and time.
8. Customizing Capabilities: Harley-Davidson is a motorcycle that can be customized to suit its owner's unique style. One can choose their paint color, leather seats, and many other add-ons. The cost of customization ranges from $799 to $20,000 for bikes made after 2008. For older models, the price can go up to $7500.
9. Quality: A Harley-Davidson bike is made from quality materials like chrome plating and carbon steel so it has a long life span. The average lifespan for a Harley Davidson is 20 years which is more than most motorcycles in the market today which have an average lifespan of 12 years. It also lasts longer because Harley Davidson motorcycles use rubber tires that are less likely to burn out which causes blowouts and makes them more durable.
10) Vintage Value: Harley Davidson motorcycles have been around for so long that they are considered vintage bikes. Their longevity is one of the reasons why they can be so expensive.
Harley Davidson Price With Models & Available Colors
Harley-Davidson is a manufacturer of heavyweight motorcycles. Their motorcycles are known for their loud exhausts, high price, and the "potato potato" sound they make. Harley-Davidson offers many different models and colors for its customers to choose from.
| Serial | Model Name | Available Colors | Price |
| --- | --- | --- | --- |
| 1 | SPORTSTER® S | Vivid Black, Midnight Crimson, Stone Washed White Pearl | $14,999 |
| 2 | IRON 883™ | Black Denim, Grey Denim, Snake Venom, Deadwood Green | $9,749 |
| 3 | IRON 1200™ | Black Denim, Vivid Black, Stone Washed White Pearl | $10,249 |
| 4 | FORTY-EIGHT® | Billiard Teal, Vivid Black, Midnight Crimson | $11,549 |
| 5 | SOFTAIL® STANDARD | Vivid Black |  $13,599 |
| 6 | STREET BOB® 114 | Baja Orange, Deadwood Green, Vivid Black, Stone Washed White Pearl |  $14,999 |
| 7 | SOFTAIL SLIM® | River Rock Gray Denim/Black Denim, Vivid Black, Billiard Red, Midnight Crimson, Stone Washed White Pearl |  $15,999 |
| 8 | LOW RIDER® S | Vivid Black, Midnight Crimson | $17,999 |
| 9 | SPORT GLIDE™ | Gauntlet Gray Metallic, Vivid Black, Vivid Black Deluxe, Stone Washed White Pearl | $18,599 |
| 10 | FAT BOB® 114 | Vivid Black, Billiard Red, Deadwood Green Denim | $18,799 |
| 11 | HERITAGE CLASSIC | Black Jack Metallic, Vivid Black, Billiard Red, Midnight Crimson, Stone Washed White Pearl | $18,999 |
| 12 | CVO™ ROAD GLIDE® | Sunset Orange & Sunset Black Fade, Black hole with graphics, Bronze Armor | $41,399  |
| 13 | CVO™ LIMITED | Royal Purple, Royal Black Fade, Bronze Armor | $44,099 |
| 14 | LIVEWIRE® | Orange Fuse, Yellow Fuse, Vivid Black |  $29,799 |
| 15 | CVO™ TRI GLIDE® | Charred Crimson, Sunset Orange & Sunset Black | $48,999 |
| 16 | PAN AMERICA™ 1250 SPECIAL | Vivid Black, Baja Orange, Deadwood Green, Gauntlet Gray Metallic |  $19,999 |
| 17 | FREEWHEELER® | Snake Venom, Vivid Black, Billiard Teal | $27,999 |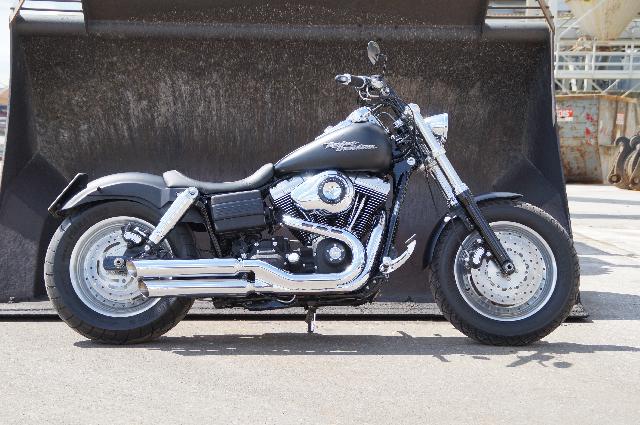 Retail Motorcycle Sales Data of Harley Davidson (2021)
Harley-Davidson has been in business for over a century, and they are still going strong. They have redesigned their motorcycles for the modern age, and they will be releasing a couple of newly modeled retail motorcycles every year until 2025.
| Continents | Q2 | YTD |
| --- | --- | --- |
| Worldwide Retail Sales | 24% | 18% |
| North America | 43% | 38% |
| EMEA | 7% | 19% |
| Asia Pacific | 13% | 7% |
| Latin America | 31% | 48% |
Owning A Harley Davidson In The UK – Pros & Cons
| | |
| --- | --- |
| Pros | Cons |
| Proper fuel and maintenance cost Great way to socialize   Efficient vehicles in cities with high traffic. Most Harley Davidson models offer excellent riding comfort   It's a great way to enjoy the outdoors | Some difficult weather conditions are incompatible with riding a motorcycle. Traffic jams generate discomfort   Some problems of insecurity when riding a motorcycle   Limited space for passengers or luggage |
How To Properly Maintain A Harley-Davidson?
There are some very helpful tips you can take into consideration to properly maintain your bike. Of course, this maintenance should be done regularly from time to time. This way, you will be able to take advantage of a much more formidable lifespan.
Check The Wheels
In general, tires should be checked from time to time. This is an important procedure so that you can drive safely and reliably at all times. Here, you need to consider how often you use your motorcycle. Even the roads you use and the daily weather conditions are important.
You should consider whether you should ride on dirt roads, rough surfaces, or straight roads on highways. All of these factors can wear out your tires differently. In combination, your tires must have a specific pressure when you use them. Otherwise, the braking capacity is lower which impairs driving.
So, every single puncture or mark on your tire must be checked. In particular, these marks could lead to punctures in the tires later on. Of course, tires also rot like any other material.
Changing The Engine Oil
All vehicles need an oil and oil filter change from time to time. So, a Harley Davidson is no exception, and you should check this factor when necessary. Here the manufacturer provides you with the time you should wait to change your oil and oil filter again.
In this case, it is necessary to consider that the oil fulfills a great task for the efficiency of the engine. Therefore, the engine and the various components can run smoothly with the proper oil. In turn, you should consider that in the winter the motorcycle needs less oil to operate than in the summer.
Engine life could be shortened by using the wrong oil. The same is true for fuel efficiency, as the wrong oil can increase the fuel level.
Another common problem is the overheating of the engine. You must remember that a very high temperature can deteriorate and deform the metal. Therefore, if you want to save money on future repairs, you should change the oil and add a high-quality one.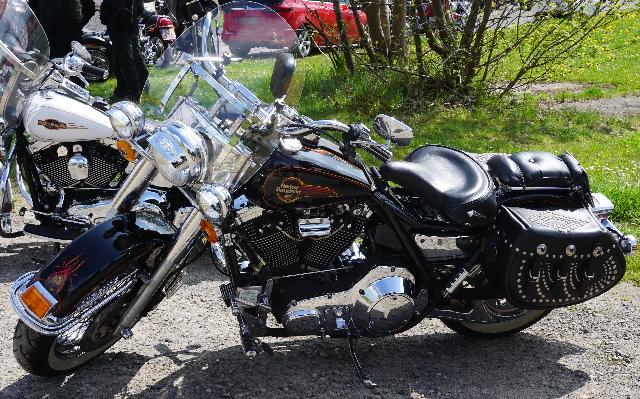 Check The Air Filter
When you change the oil on your motorcycle, the maintenance does not end. In most cases, the air filter should also be changed for the best results. This component also gets damaged or dirty as is often the case with any part of the motorcycle. Here again, you should consider how often you use your motorcycle.
Even in an environment with contaminated air or dust on the road, the air filter can deteriorate much more easily. Keep in mind that a motorcycle engine is much more exposed than a car engine. Therefore, the air filter plays an important role in proper fuel performance.
If you want to enjoy a well-performing engine, you must clean and release blockages in the air filter. At least once a week it would be highly recommended to clean the air filter. This way, you can also extend the life of this component.
Configuring The Clutch
Those who have owned a Harley Davidson for several years know that the clutch must be adjusted. This may be necessary before taking a long-distance trip. This way it is possible to reduce the amount of failure and wear that this component may suffer in the future.
The clutch takes care of the gear change and is the main connector from the transmission to the engine. Of course, the clutch cable can loosen and deteriorate without proper adjustment. Therefore, all these components must be lubricated poorly from time to time.
For the best results, it is necessary to consult a skilled mechanic to recommend the exact lubricating oil. The different lube oils available can give you more or fewer results. With the right choice, you can avoid getting stuck in the middle of the road when you least expect it.
See The Brakes
If there are important components in a vehicle the brakes should certainly be on the list. You will be able to obtain an optimal operation or a bad result depending on the maintenance of the brakes. You may need to slow down or stop completely in an emergency.
That's why performing proper brake maintenance is a very important task. The most important components are the brake discs, leaks, lights, rotors, brake pads, and brake fluid. Also, brake pads typically provide a service life of about 6,000 miles.
Of course, it is advisable to check the condition of the brake pads if you use your bike often. In this case, you should take into account the number of times traffic stops or the hills you must cross.
Checking The Battery
In general, this component should provide you with at least 2 years of useful life. However, it is not recommended to wait until two years have passed before starting to check the condition of your battery. Here you should apply the appropriate maintenance to take advantage of the full life of the battery.
Every year, you should have an expert check the correct condition of the battery. Besides, you can pay attention to possible battery leakage as well as the level of energy available. If you notice a low battery, you can keep the battery charged from time to time.
Additionally, distilled water can be useful to cover the electrolyte cells. A difficult time for these components is undoubtedly winter. Therefore, it would be advisable to check your motorcycle battery more often. Otherwise, you may be surprised to find the battery dead when you least expect it.
Checking The Engine As A Whole
Today Harley Davidson engines are among the most famous and efficient concerning other motorcycles. That is why owners of these motorcycles love their vehicles and check the engine every few months. A good way to maintain the engine properly is to pay attention to possible noise during operation.
In turn, you should consider hiring a skilled mechanic for a check-up once every six months. In particular, a check-up by a skilled mechanic is recommended when you notice a temperature that is too high for the engine. At some point, you may discover a possible fault before the mechanics deteriorate significantly.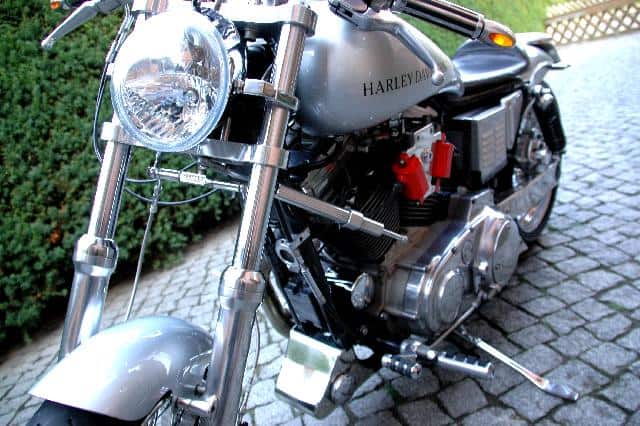 Keeping The Bike Clean
Here we could mention that this is the favorite step for the great lovers of Harley Davidson motorcycles. So, you can consider some important keys and want to do a good job. Of course, it is not necessary to spend a huge amount of money to implement efficient cleaning. 
In principle, it is highly recommended to use different sponges or cleaning rags. In other words, avoid using the same cleaning objects for different parts of the motorcycle. For areas that are difficult to access, we recommend using a toothbrush or microfiber cloth. This is a small, compact option for applying the details that make a difference.
In particular, cleaning rags, sponges, chamois, and towels should be kept completely clean. Otherwise, keep in mind that you may be able to move debris off the ground into some parts of your bike. Many of these wastes could even scratch some of the paint or the surface of a component.
You can also take advantage of the cleaning process to detect possible faults or damage to your motorcycle. Every detail you find can be useful for the next maintenance or consultation with your expert mechanic.
Generally, it is not recommended to wash a motorcycle in direct sunlight. Water streaks or stains require more work to remove when the temperature is very high. You can also take advantage of this to remove excess water and pump the brakes. You should not forget the most hidden grooves to remove all traces of dirt and excess water.
References:
https://www.rideapart.com/news/409173/harleys-dont-have-to-be-expensive/
https://jalopnik.com/harley-davidson-is-making-a-big-bet-on-used-1846441565