Last Updated on February 18, 2023 by Leepu Da Maxim
Both GMC and Chevy are great brands under the General Motors portfolio. They offer almost similar vehicles; some even share platforms. This similarity makes fans and critics have a hard time distinguishing the brands. The main difference between them is that GMC only has pickup trucks and SUVs on its lineup, while Chevy offers all vehicles, including sedans.
Key Takeaways
GMC vehicles offer a a more rugged, aggressive design while Chevy vehicles have a more streamlined and sporty look
GMC vehicles come with more luxury features while Chevy models typically offer more basic features
GMC vehicles are more expensive because of their luxury features compared to Chevy models
GMC markets it self as a brand for professionals and business owners, while Chevy targets a wider range of consumers including general people
Brand overview: GMC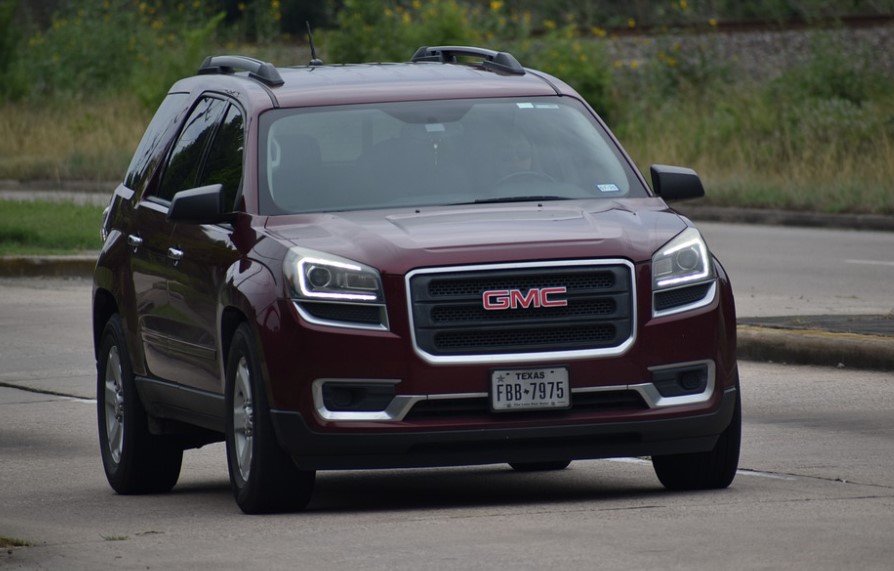 GMC is a premium truck brand that makes powerful SUVs such as the GMC, Terrain, and workhorse truck models like the GMC Sierra. Rapid motors initially owned the truck brand until GM started buying Rapid Motors shares. In 1909, GM acquired Rapid Motors and began making trucks with the GMC logo
Batteries powered GMC in the early years, and the trucks could haul between 1000 pounds to 6 tons. In 1931, Chevrolet and GMC began working together. This led to some of their models being nearly identical. However, in recent years, this has changed. 
Some of the models under the GMC brand include; GMC Terrain, GMC Acadia, GMC Yukon, GMC Canyon, GMC Sierra, GMC Savana, and GMC Denali. Other than North America, GMC's other significant heavy-duty truck markets are in the middle east.
Brand overview: Chevrolet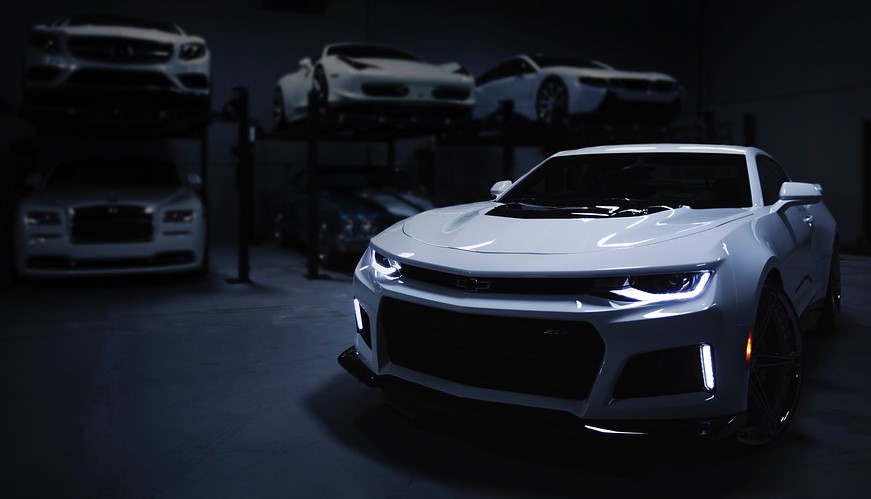 Chevrolet was founded in 1911, November in Detroit by Louis Chevrolet, a racer, and William Durant, who founded General Motors. Chevrolet is the fourth largest automotive brand, and it is known for manufacturing cars that perform and are durable.
Chevrolet focused more on technology, and the first Chevrolet, series C class six, had an electric starter and headlamps. These were rare even in luxury cars by then.
The four and six-cylinder engines of Chevrolet were known for durability and performance. It later introduced the small-block V-8 in 1955, increasing its performance and making it affordable. The race cars that were powered by Chevrolet dominated in this field. 
The design of the Chevrolet has become an icon in American culture. The 1963 Corvette Sting Ray is considered one of the best-looking cars ever designed in the history of cars. In 1995, Cameo Carrier was manufactured with smooth rear fenders, and this was the first time. This changed the truck's appearance, flowing and upscale appearance. 
Chevrolet celebrated its centennial, having sold more than 31.5 million vehicles in 130 countries. In the US, Chevrolet brands include Corvette and Camaro as performance cars, pickups and SUVs like Silverado and Suburban, and passenger cars like Malibu, Equinox, and Traverse.
GMC vs. CHEVY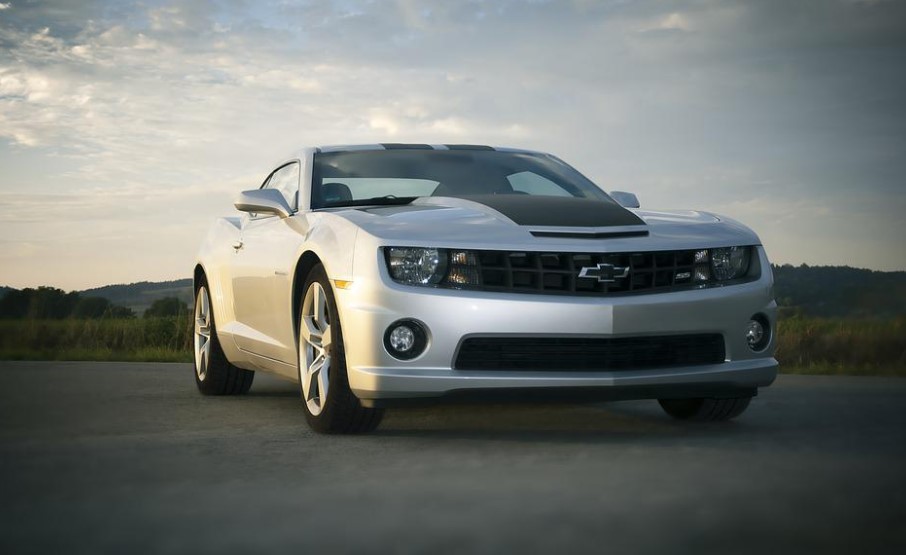 GMC and Chevy are among the leading brand names of vehicles in the United States. The cars from these brands are almost similar because they are from the same company, General Motors (GM). Below are some distinguishing factors between these two brands.
Vehicle Lineup
 Chevrolet is the highest-selling brand from GM, followed by the GMC brand. GMC only manufactures three vehicle categories; pickups/trucks, SUV/ Crossovers, and vans. On the other hand, Chevrolet manufactures all kinds of vehicles, including; sedans and compact and sub-compact cars.
Appearance and Features
Trucks, SUVs, and vans of the GMC and Chevy are similar, and that this confuses people from differentiating between the two. Some say that they are different, but they are essentially the same; what brings the difference is just the individual aesthetic taste.
We can say that cosmetic packages are primarily what mainly differentiates them. They have slight differences in emblems, interiors, grilles, and other minor visuals. Many would consider GMC to be slightly more equipped than Chevy.
In the 60s, the main distinction between them was the headlight shapes and functions. GMC was equipped with quad-headlights, whereas; Chevy utilized dual-headlights. However, the production of quad-light models came to an end in 1973, which made the two brands even more similar.
Durability and Construction
The GMC trucks were built stronger than Chevy trucks in the 80s. Its target market was for commercial and building use, which demanded that it be made with a robust engine for durability to withstand the weight of the loads.
GMC trucks and vans had upgraded suspension and transmission, mainly used for commuting and daily traffic compared to Chevy trucks. When Comparing them today, GM trucks still have larger and excellent braking systems, with wheel axles and suspension having more significant strength and a beefier transmission than their Chevy counterparts. 
Availability at the Dealership
Given that the engineering make-up and the designs of these brands are very similar, the other aspect that can bring the difference between them is the dealership. Compared to Chevrolet trucks, GMC trucks are sold by dealers in the United States with Pontiac and Buick at lower volumes. 
Pricing
At a point, you may have asked yourself, "What makes GMC expensive?" The exclusive luxury and the high quality of GMC spearhead its price, making it cost more than their counterparts Chevrolet.
In addition, GMC might have an inspection of a 110-point while Chevrolet might assess a 60 or 100-point before being put up for sell.
Considering the above, you'll see that it takes more time to inspect GMC, making it more expensive. As a rule of thumb, the thorough the inspection, the higher the value of GMC as it increases the reliability factor.
Learn more about Ford Versus Toyota Brand Comparison
The summary of differences between GMC and Chevrolet 
Parameters of comparison
GMC
Chevrolet
History
Reliance Motor Company and Rapid Motor vehicle company merged with General Motor Company in 1910 to create the first GMC truck.
In the 60s, GMC vehicles had quad-headlights.
Louis Chevrolet, an automotive engineer with other investors in 1911, co-founded Chevrolet Motor Company.
In the 60s, Chevrolet vehicles had dual headlights.
Appearance
GMC targets professional consumers who are better equipped with excellent cosmetic packages and high-quality cars.
Chevrolet targets a broader and regular consumer market that doesn't care much about the cosmetic packages.
Types of vehicles
GMC manufactures only three types of vehicles which are; trucks, SUVs, and vans
Chevrolet manufactures all vehicles, including those manufactured by GMC, sedans, and compact and sub-compact cars.
Cost
GMC vehicles are more expensive due to their high quality, luxury, and maintenance.
Chevrolet vehicles are less expensive as they try to be affordable to every consumer
Sales
In the year 2019, General Motors Company sold 7.7 million units
Chevy sold 2.9 million units in the year 2019
Volumes sold
GMC trucks are sold at lower volumes in the United States compared to their counterparts
Chevrolet trucks are sold in large volumes.
Frequently Asked Questions About GMC and Chevy
Is GMC of Higher Quality Than Chevy?
These car brands offer different models for different customers. GMC has features and specs that support luxury. Both GMC and Chevy provide the same engine. However, GMC focuses more on the 6.2-liter engine. 
Does GMC Get Higher Trade-in Values Than Chevy? 
GMC models focus more on the luxury market, so their brands are more expensive than Chevy. Chevy focuses on satisfying a broader need by offering a wide selection of vehicles. GMC trucks cost more than $50 000. Due to this price difference, GMC vehicles hold a higher trade-in value. 
Why Do both GMC and Chevy Manufacture Trucks?
You might ask yourself why General Motors would decide to manufacture trucks with Chevrolet and GMC. The reason is quite simple; GM wanted to maximize its profit, targeting different consumers.
Someone interested in GMC never goes looking for Chevrolet and vice versa. Being under one Mother Company, both these brands thrive in other markets, which is the primary goal.
The Bottom Line
GMC and Chevrolet have revolutionized and dominated the motor industry and have introduced many new features in their vehicles to fit the trending needs of their target market. The article shows that GMC is focused mainly on producing SUVs, trucks, and vans, which is contrary to Chevrolet.
Furthermore, GMC's vehicles are high-quality and luxurious, with their primary target market being professional consumers. Chevrolet focuses on supplying its cars to regular consumers and ensuring that every consumer can afford them.
These companies are outstanding and have changed how we view motor vehicles today.  Whether GMC or Chevrolet, your aesthetic taste and needs will dictate your choice. 
Reference 1: Here's Why Chevy And GMC Are Two Very Different Truck Companies | CarBuzz
Reference 2: What's difference between GMC and Chevy? | GMC vs Chevrolet (rydellchev.com)