Last Updated on February 9, 2023 by Leepu Da Maxim
Yes, the Lexus brand is owned by Toyota Motor Corporation, but it operates independently from Toyota. Lexus is a luxury division of Toyota and is known for making stylish, comfortable, and reliable cars. Although Toyota owns Lexus, it operates its centers for designing, engineering, and manufacturing.
Key Takeaways
Toyota Motor Corporation introduced Lexus in 1989 and it is a luxury vehicle division of Toyota
Lexus vehicles are known for their high-end features and are typically priced higher than Toyota vehicles
Though both Toyota and Lexus are known for their quality, Lexus has a higher level of quality and refinement compared to Toyota
The design of Lexus vehicles is more stylish, sophisticated, and cutting-edge compared to Toyota
When Was Lexus Founded?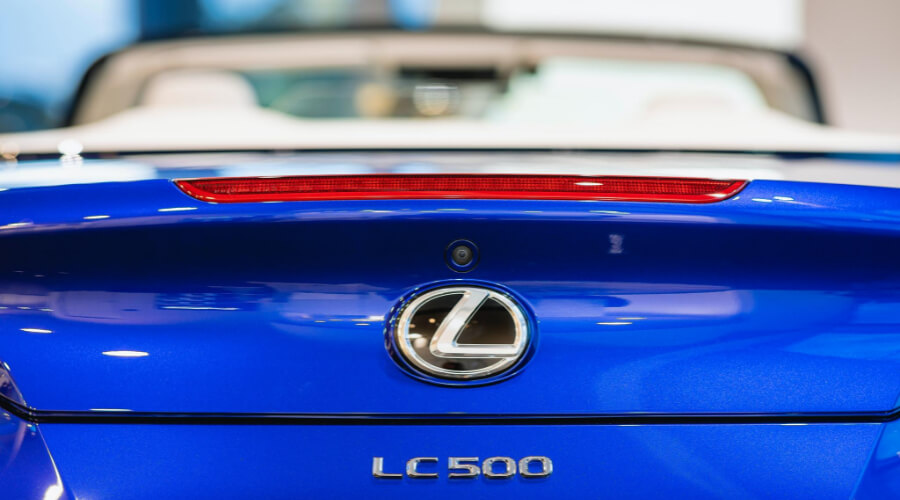 The project that gave birth to the Lexus brand was started in 1983 as a challenge by chairman Eiji Toyoda with an aim to build the world's best car. Toyota started the challenge and named it to project F1(short for Flagship one); it involved market research in establishing the taste and lifestyle of wealthy Americans in Laguna Beach, California. This project lasted several years, and in 1989, it was completed leading to the launch of Lexus.
Lexus was introduced as a luxury brand under Toyota and is focused on making luxury exports for international markets. It started with 81 new Lexus dealerships in the United States. In January 1989, the Lexus LS 400 debuted at the North American International auto show in Detroit with a 4.0L V8 gasoline engine and rear-wheel drive. The vehicle became famous as a luxury sedan designed for performance, quality, comfortable interior, and aerodynamics.
Lexus models are made mainly in Japan at the manufacturing plants in Kyushu and Chubu regions. Some Lexus models are built in Canada, others in the USA, while others are made in Japan. The Lexus RX 330 was the first Lexus model built outside Japan in 2003, in Ontario, Canada. Below is a table showing where Lexus models sold around the world are made.
| | |
| --- | --- |
| Manufacturing plant location  | Lexus Model they make |
| Toyota city, Japan  | Lexus ES, LX, LFA, and LC |
| Susono, Japan  | Lexus SC |
| Miyawaka, Japan  | Lexus ES, IS, RX, NX |
| Tahara, Japan | Lexus LS, GS, IS, GX, RX, and NX |
| Kitakyushu, Japan | Lexus CT, HS, and RX |
| Georgetown, Kentucky, USA | Lexus ES |
| Cambridge, Ontario, Canada | Lexus RX and RXh |
How Reliable Is Lexus?
According to repair pal, Lexus has a reliability rating of 4 out of 5 and ranks 7th out of 32 car brands. It has a reliability score of 86 out of 100, which is excellent, and considering it is a sub-brand of Toyota, Lexus delivers on performance and reliability.
With a Lexus model, you are guaranteed minimal trips to the garage or repair shop. You are also confident that you will drive the car for years without any significant issues. The Lexus brand aims to make vehicles that offer consistent value to the customer. They achieve this by ensuring every model is tested repetitively and thoroughly before being released to the market.
Lexus as a whole brand is known for its outstanding quality, but some models perform better than others. Below are some of the Lexus models that stand out in terms of reliability.
1. Lexus IS
The Lexus IS stands out in reliability with a score of over 90%; it has the least reported repair issues making it among the best. The vehicle is affordable and has a 2L 4-cylinder engine that gets up to 311 horsepower with a fuel efficiency of 31 mpg on the highway.
2. Lexus LS 
The Lexus LS is more expensive than the rest but also ranks high in the reliability score. The vehicle has outstanding specs, including a 3.5L V6 engine that gives up to 416 horsepower. The car has a fuel efficiency of 33 mpg on the highway and lasts for years without needing to go to the garage all the time.
3. Lexus GS
With proper maintenance, the Lexus GS is among the best in the market. It has impressive specs, including a V6 engine, and also performs excellently. The car looks sleek and has low repair costs giving it the best of both worlds.
Difference Between Lexus And Toyota 
Now that you know Toyota and Lexus's brands come from the same source, the Toyota motor company, you must be wondering whether there's a difference between these two brands. Let's compare these two models.
| | |
| --- | --- |
| Lexus  | Toyota  |
| They look luxurious and are associated with affluence | Toyotas are basic and practical, making them a fantastic option for daily driving by low-income Americans |
| They are high-end and cost relatively more | They are affordable and cheap to maintain |
| Lexus is more expensive to repair and maintain | Affordable parts and cost less to repair |
Performance
It isn't easy to quantify the performance of Lexus and Toyota since they have a wide range of vehicles. However, most cars from both brands share components like transmissions and engines that have almost uniform performance. Their fuel efficiency also measures up to each other, but Lexus seems to do better to match its higher price.
It is not unlikely to find two models from quite similar brands. For example, the Toyota Camry XS and Lexus ES both have a 3.5L horsepower, 4-cylinder engine. You can choose any of the models if you are keen on performance. Your budget and style will determine whether you buy the Lexus or the Toyota.
Cost Of Repair And Maintenance
Both Toyota and Lexus are reliable brands that have minimal need for repairs. If you keep up with the required scheduled maintenance, you can drive the vehicle for years. Sometimes, you will need to replace parts and repair worn-out parts since Lexus cars have more luxurious features than Toyota, the costs more to repair and maintain. Some services, such as oil change, cost almost the same for both brands, but with a Lexus, you might end up paying more. Lexus owners enjoy extra services such as a car wash and a free meal at the dealership.
Image 
The main difference between a Toyota and Lexus is their image: how they look and are perceived. Lexus is associated with affluence because it's a luxury brand, and its appearance is sleek and elegant. On the other hand, Toyota is designed for functionality and reliability. Some Toyota models look pretty sleek, but they are perceived as basic vehicles because of their promotion.
Final Word
Both Lexus and Toyota are made by the same company but are different brands; the main difference is that they are produced for other markets and personalities. Toyota is a workhorse designed for the working class and those that are after performance and reliability. Lexus is intended for those who want a car that evokes a sense of luxury and opulence. Both vehicles are reliable and even share some essential components only that they are packaged for different market segments. Whichever brand you end up choosing, you can't go wrong with a Lexus or Toyota vehicle.