Last Updated on December 29, 2022 by Leepu Da Maxim
If you forgot your license plate number then there is nothing to worry about. There are quite a few ways you can know your license plate number. You can find the number on vehicle registration documents, insurance documents, driving licenses, etc. You can also know the license plate number from your state's department of motor vehicles (DMV).
Key Takeaways
If you have lost your vehicle's license plate then you can request a new license plate number at the corresponding offices
If your license plate number is stolen then you have to submit a police report while requesting a new plate
It's important to have your license plate number on hand at all times, as you may need it for various purposes
You can make a note of your license plate number and keep it in a safe place, so you can easily access it if needed
Personalized Number Plates – Pros and Cons
Pros
Cons
1. It allows the owner of the vehicle to stand out from the crowd.
2. It gives the vehicle owner a much more sophisticated appearance by having a personal license plate.
3. In particular, it is a compliment that can be very useful for some businessmen or artists of a high reputation.
1. It is not easy to find the exact customization for a vehicle. The wrong customization could end up hurting the owner of the vehicle.
2. To enjoy a personalized license plate you need a high-end vehicle.
3. Vehicles with personalized license plates can suffer greater supervision and control by the police.
What Do I Do When Someone Steals My License Plate?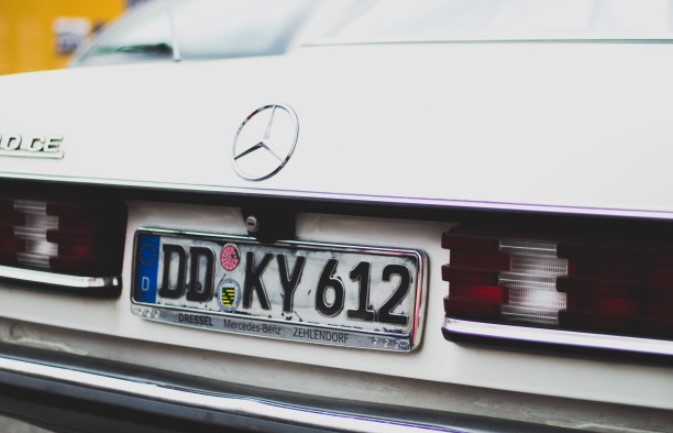 These days, a lot of people have to deal with the fact that their license plate has been stolen. There are some good reasons why many people would want to steal someone's license plate.
First, it is necessary to have the title of the vehicle to make the corresponding claim. Some of the most common items are the registration card or a copy of the vehicle's title.
This allows the person to prove that they own the vehicle. Of course, after that, the corresponding police report is also necessary, since it is a theft.
Thirdly, it is also important to return other remaining plates that the owner of the vehicle should have. This way, the person can solve this inconvenience and have a new license plate for his or her car.
However, it is also necessary to consider that this procedure requires a certain cost. Generally, the cost is not always the same and may vary depending on the specifications of the vehicle or the registration.
However, this is a necessary procedure if you want to avoid certain common problems, such as vehicle identity traffic. In the case of not requesting the replacement of your license plate, you could have legal problems among many others.
How Do I Report A Lost Number Plate To DVLA?
Here, it is necessary to report the loss of a vehicle's license plate in the shortest time possible. Otherwise, the person may encounter some inconvenience when driving without a license plate.
You are not allowed to drive without a license plate anywhere in the United States. So, to begin with, you must inform the proper authorities that your license plate has been lost.
Of course, if it is stolen rather than lost, you will need to file a police report with all the details. Keep in mind that a license plate could be cloned, which of course hurts the owner of the original vehicle.
This particular issue should be reported to both the police and the competent authorities. If this is not done, then the person who owns the vehicle would be responsible for what another unknown person does.
From the first moment that the competent authorities are aware of the fact, they will be able to help you with the replacement of the plates. In this way, you will also be able to avoid future problems with the plates that have been cloned from your vehicle. This procedure needs to be done as soon as possible after you have learned of the fact
Do I Call 911 To Report A Stolen Car?
People who have had their vehicles stolen should immediately call the emergency number 911. Some police officers will go to the scene to learn the details of the situation.
After that, the police should also write a report adding all the necessary details. In particular, this police report is really necessary for a lot of vehicle-related paperwork.
As we have mentioned, you will need to submit this report to the authorities that allow you to process the new vehicle registrations. Of course, if your vehicle has been stolen, then you will need to submit this police report to your insurance company. When the person does not have the police report, then it is not possible to obtain payment from the insurance company.
However, it could be much more serious for a person to have only the vehicle's registration stolen. In this way, the cloned vehicle could commit a large number of criminal acts, or simply obtain traffic violations.
When the owner of the original vehicle has not reported this fact, then all of these crimes and infractions will be directed toward him. After that, it will be much more difficult to solve these problems. 
How Do I Get A Replacement Number Plate?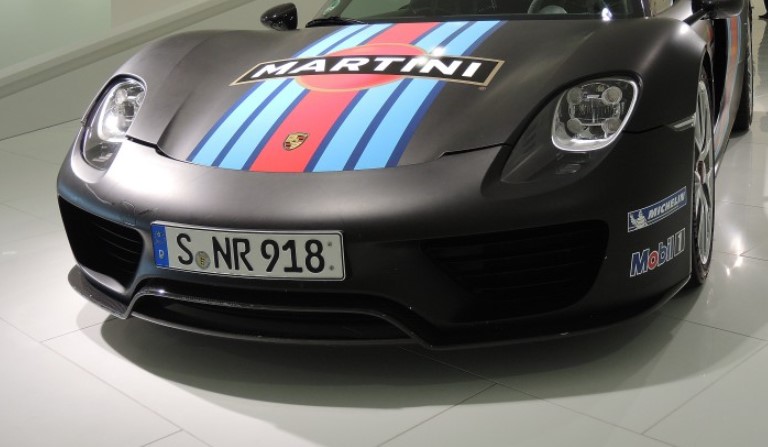 In principle, you should know which is the right store to go to. At the same time, you must have all the elements and documentation necessary to carry out this procedure.
Among all these documents it is important to have some way to prove that you are the owner of the vehicle. Here, something very common is to have the title of ownership of the vehicle or the registration card.
Even for you to obtain replacement license plates, the law requires you to present two special documents. In particular, it is a proof of entitlement along with a current proof of identity.
After submitting all the necessary documents, you will have to pay the corresponding fees according to the type of vehicle and the plates you want to obtain. Of course, the rates may vary according to some key aspects.
At the same time, the competent authorities will ask you for a police report in case your license plate has been stolen. So, you must report the theft at the same time you have known it.
It will be much simpler to avoid various future problems related to identity cloning. In other words, you will be protected from problems that you may not cause yourself. 
Why Would Someone Steal My License?
One of the most common reasons why someone would steal a person's license is because of violations. This way, a person can commit a large number of violations without worrying too much.
When stopped by the police, then this person presents a fake license. So it is an efficient way to avoid fines.
Additionally, there are also other reasons why a person would steal a vehicle's license plate. Here, there could be an organization that deals with vehicle identity cloning. This is a very common occurrence in a large number of countries, including the United States.
So, a person who has had their license plate stolen must report it immediately. In this way, the person in the original vehicle will not have to pay for the crimes and infractions committed by another vehicle with the same registration.
On the contrary, if you do not report the fact then you could surely be unfairly accused of something you have not done. Therefore, it may be cheaper to do the entire registration replacement process than to pay for the rest. 
How Do You Fit Number Plates?
There are some very simple steps you can take to get your license plate mounted. Of course, each of these steps needs to be checked carefully to avoid mistakes in this procedure.
1. First, you must remove the previous license plate from the vehicle. If there is no license plate here, then you can proceed to the next step.
2. Secondly, you must have the necessary tools to be able to make some holes. Generally, the license plate design does not have any holes. That is why you will need some electrical tools to make the necessary holes for the assembly.
3. Thirdly, you must have some screws to secure the new license plate. It is not recommended to use any kind of screws here. When you use the wrong screws then the plate could fall off and be lost when you are driving your vehicle.
4. Fourth, it is recommended to efficiently clean both the surface you will be using to mount the license plate, as well as the license plate itself. Otherwise, the accumulation of dirt could prevent your license plate numbers from being visible to the police. Of course, this could get you into trouble sooner or later.
5. Fifth, you should have some adhesive pads to complement the work. In particular, this type of accessory will be very helpful in properly securing the license plate on your vehicle. This will make it much easier to prevent the vehicle's license plate from falling off the road.
6. Sixth, you only have to press the license plate against your vehicle. By completing this step you will then have finished mounting the license plate on your car. Remember also that it is important to do this job with care. This will make it more difficult to lose the license plate or have it stolen.
References:
https://itstillruns.com/license-plate-number-car-stolen-7475280.html
https://thelawdictionary.org/article/how-do-you-look-up-license-plate-numbers/