Last Updated on February 16, 2023 by Leepu Da Maxim
A GMC Sierra will last 200,000 to 300,000 miles when properly maintained and cared for. Most drivers have reported getting over 300,000 miles without needing any major repairs. If you are looking for a reliable and durable light-duty pickup, the GMC Sierra 1500 is a perfect choice.
Key Takeaways
The lifespan of your GMC Sierra will vary depending on how well you maintain it, how you drive, and where you live
In order to prolong the life span of your GMC Sierra, you have to ensure that you don't overload the pickup
The GMC Sierra is one of the most reliable and durable pickups you can find in the market
Taking proper care of your GMC Sierra like regular oil changes, tune-ups, tire rotations, etc. will prolong the life span of the GMC Sierra
Why is the GMC Sierra so famous?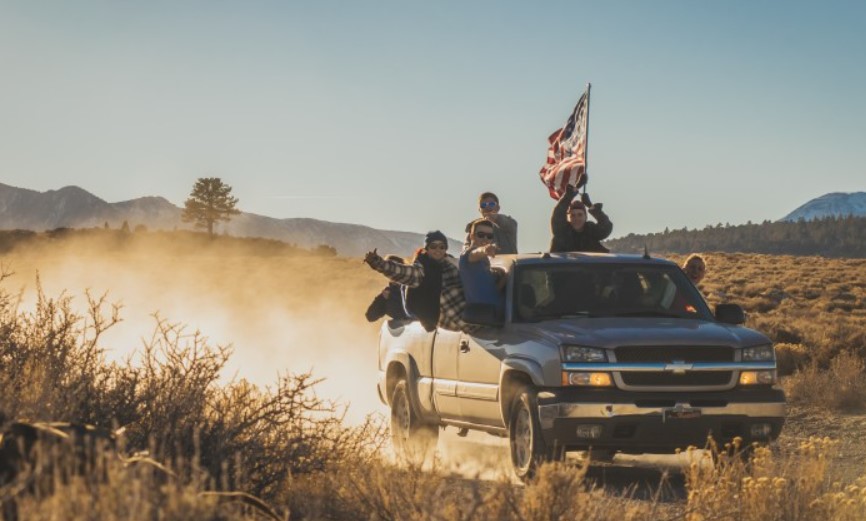 The GMC Sierra is one of the most loved pickup trucks in the market. Why is it so popular? The truck is valued for its reliability and durability and also because it comes with some outstanding features. Below are some of the reasons why the GMC Sierra is famous:
The GMC Sierra has one of the best gas mileages in the pickup trucks segment; the truck reportedly gets up to 20 MPG on the highway.
It gives a comfortable ride and driving experience, ensuring you enjoy off-road adventures without worrying about bumps and uneven trails.
The GMC Sierra is a powerful truck that has 4WD options
It is easy to customize the GMC Sierra to meet your taste and needs because it comes with numerous technical features
The car has safety features and adaptive cruise control, making driving more enjoyable.
The last and most common reason people love the Sierra is that it is durable and can last 500,000 miles. Most people who've owned the truck ended up giving it to their children while it is still working in an optimal state.
What makes the GMC Sierra last so long?
The GMC Sierra is built to last; it has excellent shock absorbers, comfortable seats and interiors, ample towing capacity, and excellent gas mileage.
Besides its design and build quality, the GMC Sierra lasts long due to regular maintenance. You must follow the manufacturer's recommended maintenance schedule and repair issues as soon as they appear to get the most out of your truck.
Let's look at the maintenance schedule of the GMC Sierra that will make it last longer. Always ensure routine maintenance is performed.
GMC Sierra maintenance schedule
| | | |
| --- | --- | --- |
| Service  | When needed | Purpose  |
| Tire rotation  | Every 7500 miles  | To ensure tires wear evenly to improve gas mileage and reduce wear and tear on the vehicle |
| Transmission fluid check  | Every 45,000 miles | To prevent transmission issues and get the most use out of the GMC Sierra |
| Oil changes  | Every 7500 miles | Ensure the engine is sufficiently lubricated, thus reducing engine parts' friction and preventing overheating. Frequent oil changes increase the lifespan of the engine and vehicle overall. |
| Changing engine air filters | Every 45,000 miles | To prevent clogged filters and ensure the engine gets sufficient air in its components |
| Change spark plugs | After 97,500 miles | Keep spark plugs in good shape to protect the engine |
| Rotating drive belts | 150,000 miles | To prevent any fraying and increase lifespan of engine |
| Cabin air filter replacement  | Every 22,500 miles | To keep the air in the cabin clean at all times  |
| Draining and refilling the engine cooling system | 150,000 miles | To keep the engine in optimum shape |
Other tips to make your GMC Sierra last long
Clean your car thoroughly and inspect it regularly; if you notice an issue, report it to your mechanic.
Fix problems as soon as they develop to prevent them from getting worse or causing more damage to your vehicle.
Schedule maintenance to keep the vehicle running in an optimal state.
To prevent rust; wash your car often and remove any dirt or grime
Replace and top up all the fluids when required
 Park your truck in an outdoor garage to prevent body damage by the elements
Be wary of dashboard warning signs and address them as soon as they come on.
Accelerate slowly to reduce stress on the engine
Use parts such as the A/C in the windshield defroster regularly to keep them from degrading.
Take care of the brakes by ensuring you press the brakes lightly
Common problems with GMC Sierra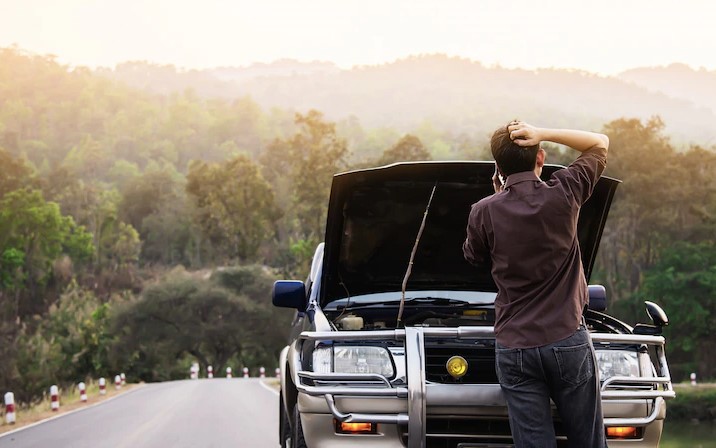 Like any other car, the GMC Sierra has common longevity problems. Although not all models experience these issues, knowing the most reported complaints is crucial to help you avoid them.
Below are some of the most reported issues with GMC Sierra
A faulty Air conditioner that stops working after some time- Some GMC Sierra models have reported A/C failing as soon as 100,000 miles. This problem costs around $500-$1000 to fix, depending on the damage's severity. Some owners had to replace the condenser, while others changed the entire A/C unit.
Failing headlights– Some models have been recalled due to faulty headlights that make drivers unable to drive at night.
Fuel sensor failure- this problem reportedly happens after 120,000 miles in model years between 1999-2015. It can be fixed by replacing the fuel pump at the cost of $900-$1200
Body rust issues- the GMC Sierra truck has been reported to experience rust issues around the undercarriage and rear wheels.
Best and worst years for GMC Sierra
Before buying a used Sierra, you must determine its model year's reliability. Some Sierra model years have bad ratings, while others stand out for their reliability and dependability rating.
According to J.D power, the 2012 GMC Sierra is the most reliable and durable model you can own. The model has a rating of 89% in dependability and reliability. This makes it the best consumer-rated truck.
The 2021 model year is also one of the best because it has minor complaints and issues, although it is still considered new.
The worst model years of the GMC Sierra are 2014 and 2015. These two have the most severe and majority of complaints. According to car complaints, the 2015 model is the worst model year of the Sierra based on the number of complaints reported.
According to motorandwheels.com, 2014 is the worst model year because it reported some of the most severe complaints with issues that are expensive to repair. Some of these problems included engine issues and electrical problems.
Is GMC Sierra expensive to maintain?
No, the GMC Sierra is one of the most affordable full-size trucks to maintain. According to RepairPal, the model has an annual maintenance cost of $727, while the average yearly maintenance cost for full-size trucks is $936.
The maintenance cost varies depending on a vehicle's mileage, age, and other factors, but overall, GMC Sierra is very affordable.
Conclusion: How many miles can a GMC Sierra last?
The GMC Sierra can last up to 300,000 miles without experiencing any severe issues if you take care of it and follow the recommended maintenance schedule. Some owners have gotten over half a million miles, not by luck alone; they put in the work. If you want your truck to last for thousands of miles, take good care of it.
Reference 1: How Long Do GMC Sierras Last? (9 Important Facts) (motorandwheels.com)
Reference 2: How Many Miles Can a GMC Sierra Last? Are They Reliable? (offroadable.com)