Last Updated on February 8, 2023 by Leepu Da Maxim
When buying your dream Toyota car, you can choose to order straight from the factory with the exact specifications you want. Ordering a car from Toyota will take an average of three to eight weeks for the vehicle to be created and delivered to the dealership. 
Key Takeaways
The actual time to get a car from Toyota depends on backorders, the time of the year, pick-up location, shipping, schedules, etc.
If you want to special order a Toyota then you have to contact a Toyota dealership and speak to a sales representative
It is best for you to check local Toyota dealers for specific lead times and to confirm availability
How To Special Order A Toyota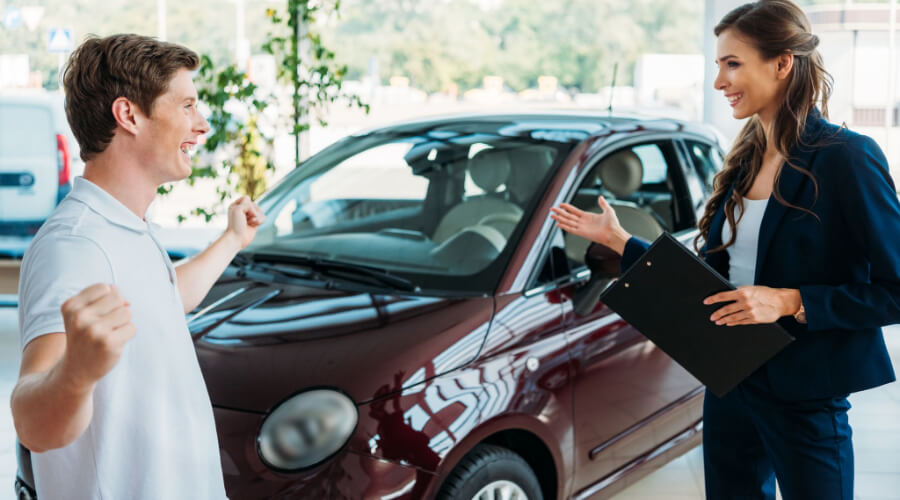 Everyone has a specific image of their dream car and what features and specifications they would like. Sometimes, all those specs do not match any vehicle you find at the dealer, and that's where custom orders come in.  Manufacturers give buyers the option of selecting what features they want on the car, including specific details such as the seat material's color and the choice of the infotainment system. Toyota also has such a program to guarantee buyers get what they want. Let's take you through a detailed step-by-step process of ordering a custom Toyota from the factory that will be successful and less hectic. 
1. Decide Which Vehicle You Want And How You Want It Equipped
The main reason you are opting to buy the car from the factory is to enjoy personalized features. You need to figure out which vehicle model you want, how you want it to look, and how you want it equipped. You need to know the trim level you want and specific details such as the engine, the color of the interiors, and such. Luckily with Toyota models, you will have an easier time figuring things out by using the configurator on their website to build the car you want. This tool allows you to try out different features that can be added to the model you choose and calculates the final price. You can play around with the tool until you decide which elements are essential for you.
2. Be Critical With The Options To Make The Right Decision
After building your dream car, take time to analyze whether all the features you've chosen make sense to you. You might want to add all the accessories you can get, but do you need the advanced infotainment system or chrome wheels? Taking time to check off those essential features will help you avoid unnecessary costs. It is also advisable to consider how these features impact the resale value of your car in case you choose to get rid of it.
3. Plan To Avoid Compromising On Your Dream Car
For most people, buying a car is not a rushed decision, and you have time to plan. You can make arrangements for your factory-ordered vehicle to arrive before you sell your old car. Since you will still have a vehicle to use, you won't have to compromise on features to get a replacement instead of an upgrade. 
4. Choose The Right Dealer
When ordering a car from Toyota, you will need to go through a dealer to finalize any paperwork and financing. Choosing the right dealer Is critical to ensure the process is as smooth as possible. Before settling for any dealer, read reviews about them and their customer service. You also need to ensure that their communication is efficient and keep you updated every step of the way. Having a knowledgeable dealer about the process is also an added advantage.
5. Negotiate To Get The Best Possible Deal
Buying a car directly from the factory doesn't mean that you've lost your bargaining power. Negotiate as though the vehicle is on the dealer's lot. Get a price quote, compare it to other dealers, and what other people are paying for similar vehicles. Sometimes when the car is in high demand, you might end up paying more. You might also negotiate and spend less because the dealer is assured the vehicle won't just lie in their yard waiting for a buyer.
6. Finalize The Deal By Making A Deposit And Getting A Written Agreement
Most dealers will require a deposit to secure your order if you change your mind, especially buying an unpopular color or trim. Always enquire if the deposit is refundable and agree on favorable terms before making your order. After you've finalized everything, get a written agreement that has all the details and prices you've agreed upon.
Can I Track The Delivery Of My Car From Toyota?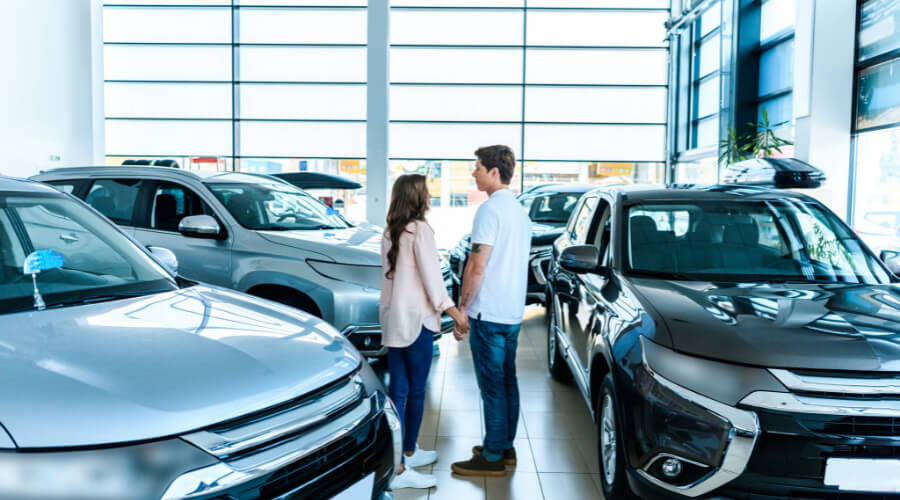 Yes, after finalizing everything with your dealer, you can track your car and find out approximately how long it will take before driving it. Here's how to do that:
1. Ask Your Dealer For The Vehicle Identification Number
Ask the dealer to give you a copy of your purchase order form, which contains details of the vehicle. Make contact with your salesman and on-site fleet manager for easy communication. Be sure to confirm the estimated arrival date and status of the production of your car.
2. Keep in InTouch With The Fleet Manager From Time To Time To Track The Status Of Your Vehicle
The fleet manager has direct access to the status of factory-ordered vehicles, and they can track your car using the VIN. They should keep you updated on the current stage of production and delivery until your vehicle arrives.
Pros And Cons Of Ordering A Car From The Factory
Did you know that about 15% of car owners in the U.S. get their cars directly from the company? What are the advantages of ordering your vehicle from the factory over buying one that's readily available at the dealer? This section takes you through the good and bad to help you decide if the journey is worth embarking on.
Pros 
1. You'll get a car made specifically for you with all your desired features, including the color, trim, and package.
2. you'll be the first person to test drive the car
3. You might get a better deal since the dealer considers the purchase an easy sale, and they won't have an extra car sitting on the lot waiting for a buyer.
4. The car will be made according to your specifications with genuine parts from the manufacturer instead of getting a car and then installing after-market accessories and parts later.
5. It's thrilling to see the custom expression that you designed digitally come to life
Cons 
1. Long waiting time from the time the vehicle is built to the time it is delivered to your dealer
2. Some vehicles don't have the option of special ordering, and you can't configure them with the options you want.
3. You may not get the incentives offered at the time of placing your order because they are applied after delivery.
4. If you plan to trade in your old car, it may have dropped in value more when your new vehicle is delivered. The vehicle will often have to be re-appraised after months; it is advisable to wait until your vehicle is delivered to initiate a trade-in. 
5. You might need to pay a non-refundable deposit to assure the dealer that you will buy the car once it arrives. Custom-ordered vehicles come with unique features that other buyers may not be interested in. if you back out, the dealer might keep their car on their lot longer before they find someone to buy the vehicle.
Final Word
Ordering your dream car from the factory is excellent if you can't find the specific details at any dealer. You will have to wait for about three to eight weeks or sometimes months, especially if there's a backlog or other factors affecting delivery. The long wait is worth it because you will not compromise on what you want. Ensure you plan and compare quotes from different dealers before you decide to settle on a specific one. The result will be fulfilling and rewarding in the end.