Last Updated on July 2, 2022 by Domingo E. O'Reilly
Cadillac is one of the longest-existing car brands globally and the most luxurious in the US. The brand was founded by engineer Henry M. Leland in collaboration with two financial partners from Henry Ford. Some of its most iconic models from the 70s include the 1975 coupe de Ville and the Eldorado.
Since its inception, the brand has made some of the most fantastic cars in the US. The brand makes luxurious cars and is a brand of many firsts. It was the first to use an electric starter motor, the first to use a V8 engine, and automatic transmissions. In short, Cadillac sets the trend, and other automakers follow.
Cadillac was bought by General Motors in 1909 and is now GM's premium brand. We've seen and experienced elegant and lovely cars from the brand that are astounding. This article looks at some of the most iconic Cadillac models produced between the 70s and 80s. Keep reading!
Top 5 Cadillac models made in the 70s and 80s
1. Eighth generation Cadillac Eldorado (1967-1970)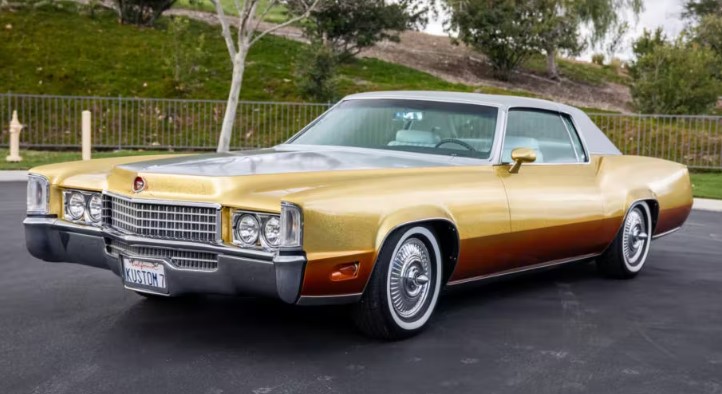 The Eldorado was launched in 1967 as an elegant and straightforward personal luxury car. The model was a front-wheel drive featuring a new 7.7L engine and a turbo-hydramatic 429 automatic transmission.
It shared the E-body with the first-generation Oldsmobile Toronado and second-generation Buick Riviera. This model came with driver and front passenger airbags, optional disc brakes, and new standard safety equipment that included a generously padded instrument panel and an energy-absorbing steering column.
This model's crisp styling makes it unique and distinctive; it was the only model equipped with hidden headlights behind vacuum-operated doors. It also had an impressive performance with a 0-60mph of fewer than 9 seconds and a top speed of 120 mph.
It also had fantastic handling and road ability. The Eldorado received some upgrades in the future generations, but in our opinion, this specific generation was unrivaled.
| | |
| --- | --- |
| Model  | Eigth generation Cadillac Eldorado |
| Horsepower | 238 PS |
| Top speed | 117 mph |
| Acceleration 0-60 mph | 9.7 seconds |
| Fuel economy  | 11 mpg |
2. Fifth-generation Cadillac DeVille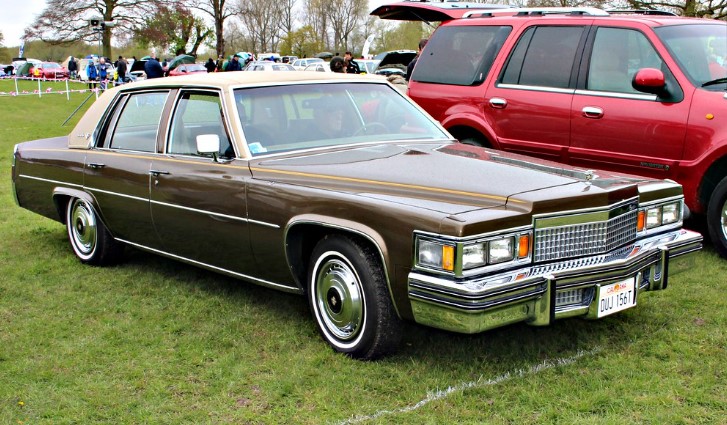 During Cadillac's 75th anniversary in 1977, they introduced the downsized DeVille sedans and coupes. The new models featured a higher roofline, shorter, narrower, lighter body with more headroom, legroom, and a larger trunk.
This generation was the first to be marketed without fender skirts over the rear wheels, and it also brought back the old door pull straps.
The model featured a smaller and lighter engine to improve emissions and fuel economy. Instead of the 500 in3 v8 engine producing 190 hp, it had a 425 in3 v8 variant with the same design. Drivers had an option of adding 15 hp by getting the electronic fuel-injected powerplant.
Most people, including us, love this model because of its sleek design and exemplary performance. We also cannot overlook the unique colors that this model came in.
Features of the DeVille Model
| | |
| --- | --- |
| Body style  | 4-door sedan 2-door coupe |
| Engine  | 425 cu in (7.0L) v8 gasoline engine |
| Transmission  | 4-speed TH-200-4R automatic |
| Horsepower  | 190 hp |
3. Cadillac Seville (1976-1980 )
The Seville came to the market when all available models were large vehicles with massive V8 engines that guzzled fuel and had high emissions. In its era, it was a revolution in the industry because it matched up with German cars that had advanced technology and were already downsized. 
The Seville was Cadillac's first down-sized car, and it came with many features that were significant upgrades. The model was upmarket and standard international size. It was also the first model from GM with electronic fuel injection. 
It has become a desirable collector car to prove that the Seville was a classic and lovely model.
Specifications of the Seville Model
| | |
| --- | --- |
| Body style  | 4-door sedan |
| Platform  | K-body |
| Engine  | 5.7L Oldsmobile v8 |
| Transmission  | 3-speedTH-400 Turbo-Hydramatic automatic |
4. 1988 Cadillac Brougham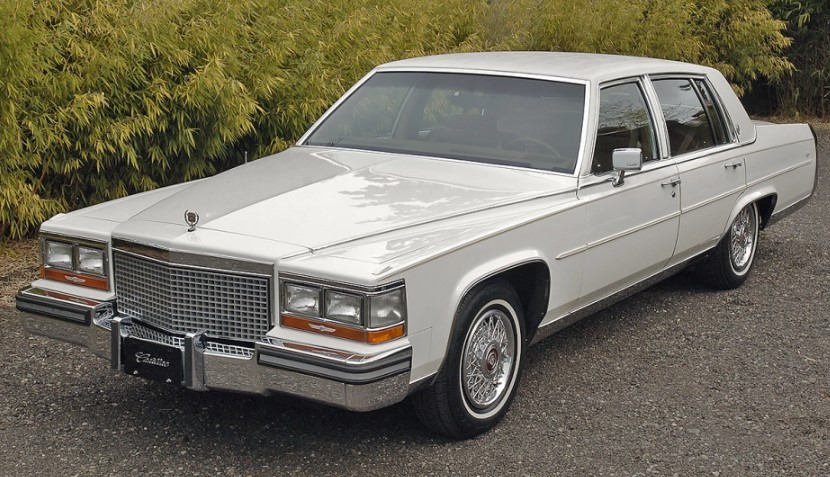 The Brougham was popular for coachbuilders who specialized in building limousines because it was body-on-frame. The model stood out in an era where most Cadillacs were already downsized because it maintained the familiar exterior size and rear-wheel drive.
Although it wasn't as powerful as its competitors, the model had a reliable engine. It featured composite headlamps, a digital instrument cluster, taillamp lenses, a flush bumper, and lower body moldings.
The brougham had a premier vinyl roof, and the interior was extra luxurious, featuring tufted leather seats with classic wood trim. It had a spacious passenger seating area with a VCR or TV setup, glassware storage cabinets, ice chests, a credenza, and a wall-mount telephone. That time, if you wanted a car to make a statement and wow the crowd, this was it.
Features of the Brougham
| | |
| --- | --- |
| Engine  | 5.0 Liters LV2 V8. 140HP |
| Transmission | 4-speed turbo-hydromantic 200-4R automatic with Oldsmobile V8 |
| Class  | Full-size luxury car |
| Body style  | 4-door notchback sedan |
5. Cadillac Cimarron (1982-1988)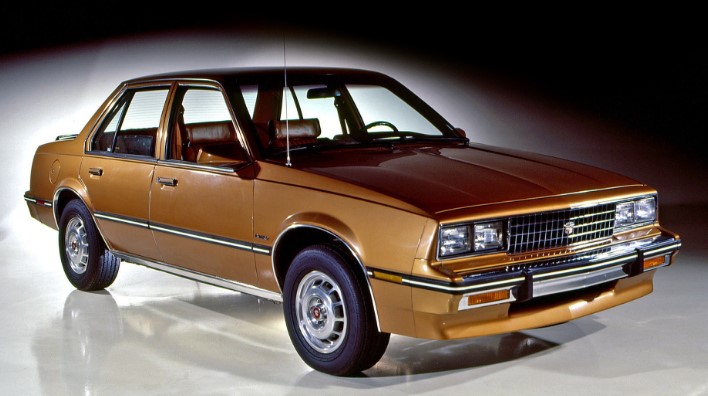 The Cimarron was the first post-war compact car offered by Cadillac. The model was built to compete with similarly sized sedans by European automakers in North America. After the model thirty, the Cimarron was the first to feature a four-cylinder engine. This model was built on the front-wheel-drive GM J platform with a 101.2inch wheelbase.
To make it stand out from its counterparts such as Buick, Chevrolet Cavalier, Oldsmobile, and Pontiac, the Cimarron standardized most available features on the J-platform at that time.
Such features included air conditioning, alloy wheels, leather seats, courtesy lights, power mirrors, rear window defogger, intermittent wipers, and an AM/FM stereo. The model had a simulated wood trim on the interior and an aluminum trim.   
Although the Cimarron was such a classic car, its market reception wasn't as great as expected. However, it was a lesson for GM designers and those from other manufacturers. It opened their eyes to what people love in a great car.
Despite all its features, the performance of this model is an excellent lesson to automakers and was the beginning of a revolution in car making.
Frequently asked questions on Cadillacs
Which Cadillac is most reliable?
Almost all Cadillac models have been considered reliable, but recent research by consumer reports shows the 2022 Cadillac XT5 as the most reliable contemporary midsize luxury SUV. The model is comfortable and refined with high-tech and safety features.
How much did a Cadillac cost in 1970?
Around 1970, Cadillac was performing excellently, and their prices started from $6118, which is about $40,427.
What was the difference between the Seville and the Deville?
The Cadillac Deville was larger and heavier than the Seville; Cadillac Seville was more than 1000 pounds lighter and was referred to as the internationally-sized Cadillac. Customers loved the Seville more because it was easier to park and came with the full range of Cadillac features.
Conclusion 
Over time, Cadillac has been making mean cars. Some of its classic cars from the 90s are now collectibles that fetch a high value. These vintage cars were the definition of luxury and came with many inventions.
Reference 1: 1970 to 1980 Cadillac on ClassicCars.com
Reference 2: Cadillac – Historic Model List & Special Cars (supercars.net)